We Are One: Everything Screening During Day 4 Of The Free Film Festival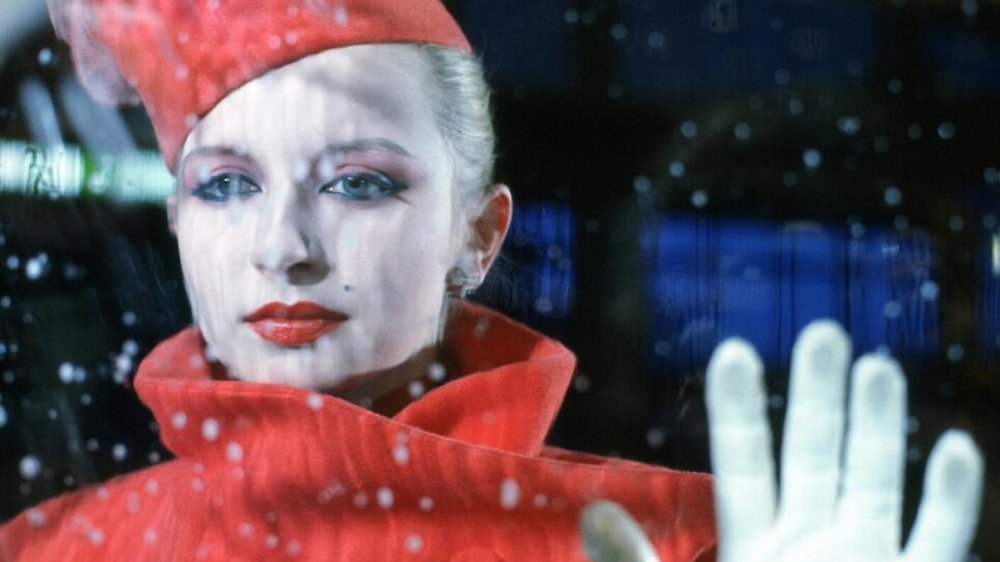 We Are One: A Global Film Festival is in full swing, having just kicked off its fourth day of festivities. 
Streaming for free on YouTube, with opportunities to donate to coronavirus relief funds popping up during each screening, the first-ever global film festival features television and movie programming, panels and presentations, VR content, and more — all co-curated by 21 film festivals from around the world. Watch screenings of animated shorts, listen to discussions with filmmakers like Guillermo del Toro and Bong Joon-ho, and discover feature films in different languages — it's all waiting for you on the We Are One YouTube channel.
Here's everything screening during day 4 of We Are One: A Global Film Festival.
Short films, panels, and television programming for day 4 of We Are One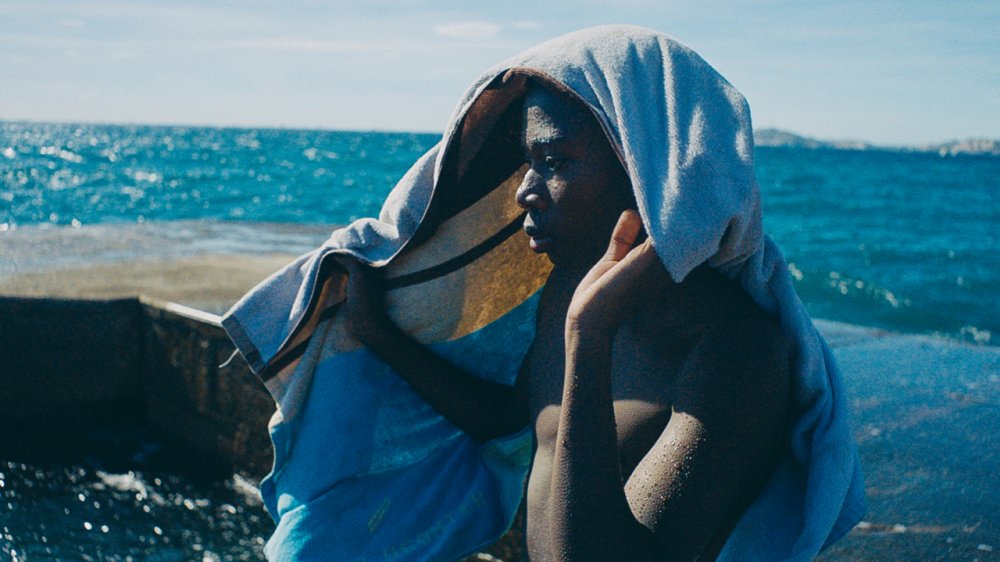 On day four of We Are One, short films pack the programming line-up — with everything from a tiny pic about cats to a fantastical stop-motion dive into childhood memories to the journey of a motorcycle driver carrying blood to hospitals during a blood shortage in Nigeria airing throughout the day.
As audiences have come to expect, there's much more to We Are One: A Global Film Festival than just the shorts. June 1, the first Monday of the fest, will provide two panels and one television program with esteemed public figures at the forefront. 
Tune into a discussion with Birdman or (The Unexpected Virtue of Ignorance) and The Revenant director Alejandro G. Iñárritu. Then, Star Wars fans can catch Rogue One actor Diego Luna chatting with Estrella Araiza, the general director of the Guadalajara Film Festival, about movie-making. 
A handful of actors and even a politician step into the interview chair for Na povlarne, a Czech talk show run by Marek Eben. The We Are One screening features highlights from interviews with Quincy Jones, Laura Dern, Danny DeVito, and diplomat Madeleine Albright.
SHORT FILMS
The Yalta Conference Online — "Japanese theater company Seinendan reimagines this meeting of the Allied forces at the end of World War II as a darkly humorous satire." Screens at 7 AM EST on June 1.
INABE — "After a 17-year absence, a pig farmer's sister suddenly returns home with her baby. As they remember their childhood, they resolve to dig up 'something' they buried long ago." Screens at 8 AM EST on June 1. 
Cerulia — "Cerulia pays one final visit to her childhood home, but her memories may have other plans for her in this delightfully eerie stop-motion Gothic." Screens at 12:30 PM EST on June 1.

The Cats — "A street cat meets an old man that will change his life forever. Between bowls of milk and warm cuddles, he feels welcomed by his new owner, but the elderly gentleman has secrets of his own." Screens at 12:30 PM EST on June 1. 

32-RBIT — "An essay film about Victor Orozco Ramírez's personal Internet: a parallel world where memory loss, errors, surveillance and addiction smear everything and everyone." Screens at 12:30 PM EST on June 1.

The Nap — "A girl (Rita Pauls) wraps her grandmother (Graciela Ninio) in a spiral of fantasy, which ends up inducing amnesia." Screens at 3 PM EST on June 1.
The Jump — "Of all the daredevils who dive from the rocks of Marseille's perilously steep Corniche speedway, 22-year-old Alain Demaria is the only one to jump headfirst to 'break the water." Screens at 3 PM EST on June 1. 
Anna — "Anna (Svetlana Alekseevna Barandich), a middle-aged single mother living in war-torn Eastern Ukraine, is lured out of her home by a radio advertisement for a party organized for foreign men." Screens at 3 PM EST on June 1.

Blood Rider — "Amidst a blood shortage crisis in Nigeria, a motorcycle delivery rider carries precious blood to hospitals while trying to ensure he can reach critical patients in time." Screens at 7 PM EST on June 1.
PANELS
Tribeca Talks: Alejandro Iñárritu with Marina Abramović — "Academy Award-winning filmmaker Alejandro González Iñárritu, one of only three directors to ever win consecutive Oscars and the first to do so in 65 years, talks with ground-breaking performance artist Marina Abramović about his beautifully varied work on films such as Amores Perros, 21 Grams, Biutiful, Birdman, and most recently, The Revenant. Iñárritu is the first Mexican filmmaker to have been nominated for Best Director and Best Producer in the history of the Academy Awards." Screens at 11:15 AM EST on June 1.
Diego Luna, The Life After — "Celebrated actor and filmmaker Diego Luna discusses confinement on a personal level, what this new normal means for the film industry and his perspective on the challenges and the future of Mexican filmmaking. In conversation with Estrella Araiza (General Director, Guadalajara Film Festival)." Screens at 6 PM EST on June 1.
TELEVISION
Na plovarne — "Quincy Jones, Laura Dern, Madeleine Albright, and Danny DeVito are just a few interviewees in these star-studded highlights of Marek Eben's long-running Czech talk show." Screens at 1:30 PM EST on June 1.
The feature films screening on June 1 during We Are One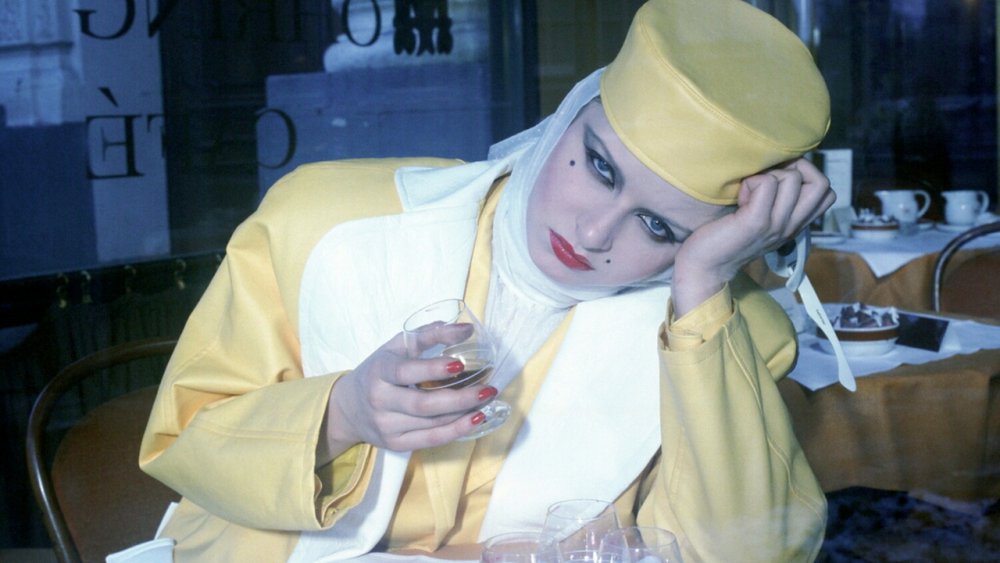 Two feature films will screen during the fourth day of We Are One: A Global Film Festival. 
The first is Ticket of No Return from writer-director Ulrike Ottinger, a Berlin International Film Festival selection centered around a woman known only as "She" (Tabea Blumenschein), who buys a one-way ticket to Berlin. Wearing outlandish clothing, She drinks her way around the city — which is her favorite thing to do. It may seem like a silly premise, but Ticket of No Return has been praised for its ability to cleverly satirize "social stigmas and cynical advertising," as well as to provide a peek into what Berlin was like in the late 1970s (via We Are One). 
Next is 45 Days in Harvar, in which contemporary painter César Aréchiga constructs a recreation of his studio and living room from the inside of a prison in Mexico. A group of inmates helps Aréchiga in his endeavor — learning about art and collaboration, sharing their own stories, and discussing the prison system as a whole in the process.
Ticket of No Return — "A solitary woman purchases a one-way ticket to Berlin to indulge her greatest passion — binge drinking — in Ulrike Ottinger's flamboyantly provocative classic of New German Cinema." Screens at 9 AM EST on June 1.
45 Days in Harvar — "Plastic artist-director César Aréchiga recreates his living room and studio in a Mexican maximum-security prison, in which 15 inmates learn about paper production, clay modeling, sculpture and painting." Screens at 4:15 PM EST on June 1.