We Are One: Everything Screening During Day 1 Of The Free Film Festival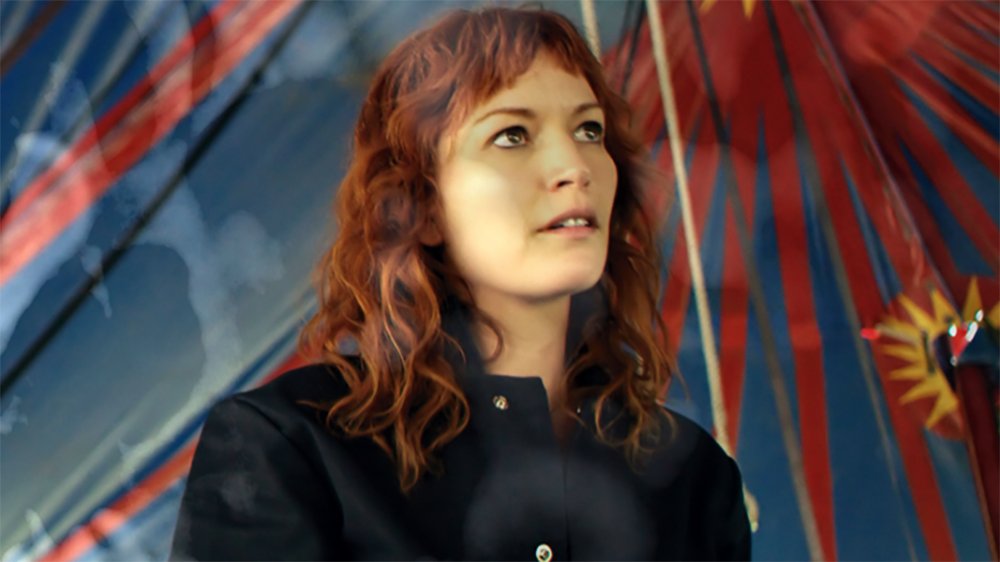 We Are One: A Global Film Festival, an innovative digital event featuring programming co-curated by 21 prolific film festivals, begins today — Friday, May 29. And boy, are audiences in for a treat. 
The day-one line-up includes 360-degree virtual reality content, web series, feature films, short films of all different genres from various countries around the globe, animated shorts from a beloved production house, an action flick from a no-budget Ugandan studio, and even a short film about an aging Sith Lord — all streaming for the low, low price of absolutely nothing on the We Are One YouTube channel. An added bonus? The festival is gathering donations from audiences to benefit coronavirus relief efforts, with viewers able to donate via a donation link during each screening. 
A handful of films, series, and shorts screened at the top of the morning, and there are many more coming throughout the day. The festival runs from Friday, May 29 to Sunday, June 7.
360 VR content, web series, television programming, and panels for We Are One day 1
To whet the appetites of audiences at home, We Are One: A Global Film Festival kicked off with a wave of 360 VR content — and each program is available to stream for free on YouTube right now. Throughout the day, viewers can tune into screenings of web series — like one that takes you to a high point in Paris to overlook the city — and the television program Losing Alice, created, written, and directed by Sigal Avin. Plus, catch an archived panel featuring action movie icon Jackie Chan. 
Find the full line-up, courtesy of We Are One, below.
360 VR
The Waiting Room — "An unflinching record of Victoria Mapplebeck's journey from breast cancer diagnosis to recovery, The Waiting Room considers what we can or can't control when our bodies fail us." Screens at 7 AM EST on May 29.
Traveling While Black — "Confronting the way we understand and talk about race in America, Traveling While Black immerses the viewer in the long history of restricted movement for Black Americans." Screens at 7 AM EST on May 29.
Step to the Line — "Shot entirely in a maximum security prison, this piece shows how release from incarceration can be just as jarring as intake and how parallel lives diverge when someone serves time." Screens at 7 AM EST on May 29.
Passenger — "This abstracted and dreamlike experience places you in the backseat of a taxi, and recreates the geographic and visual dislocation of finding a new home in a foreign land." Screens at 7 AM EST on May 29.

On/Off — "Behind the closed doors of an intensive care unit, On/Off looks at how difficult it is for healthcare professionals to confront and 'manage' death on a daily basis." Screens at 7 AM EST on May 29.
My Africa — "This mixed-reality experience transports viewers to an elephant sanctuary in Kenya, where a community is reknitting the bonds that have long enabled people and wildlife to coexist." Screens at 7 AM EST on May 29.

Minotaur — "A mythical passage through the archetypal hero's journey. Through abstractions, we experience their corresponding emotional states: calm, love, joy, surprise, fear, anger/hate, and death/rebirth, leading again to calm." Screens at 7 AM EST on May 29.

Ivory Burn — "This film bears witness to the burning of over 100 tons of elephant tusks and rhinoceros horn: a symbolic and visceral clarion call to the poaching and illegal trade syndicates." Screens at 7 AM EST on May 29.

Isle of the Dead — "A timeless voyage from an everyday apartment toward our final destination, guided by Charon, ferryman of the Underworld." Screens at 7 AM EST on May 29
Ghost Fleet VR — "This harrowing look at slavery in the Thai fishing industry is told through the experience of one man's harrowing ordeal to escape a prison of water after 10 years at sea." Screens at 7 AM EST on May 29.

Extravaganza — "A busy executive (Paul Scheer) tests a VR headset that promises to be the future of entertainment... but is actually anything but forward thinking." Screens at 7 AM EST on May 29.

Daughters of Chibok — "This VR experience deals with the aftermath of the kidnapping of 276 schoolgirls in 2014 in Nigeria, and explores topical global issues of gender rights and the right to education." Screens at 7 AM EST on May 29.
Crow: The Legend — "The carefree animals imagine spring is endless. But when the very first winter arrives, can Crow (John Legend) make the ultimate sacrifice to save his friends?" Screens at 7 AM EST on May 29.
Bloodless — "Portraying the final moments of a sex worker murdered by a US soldier in South Korea, this piece brings historical atrocities to light through a concrete personal experience." Screens at 7 AM EST on May 29.
Alteration — "When Alexandro volunteered for a dream experiment, he never imagined that he would be subjected to a form of Artificial Intelligence who aims to digitize his subconscious." Screens at 7 AM EST on May 29.
WEB SERIES

Sébastien Tellier on Paris' rooftop | A Take Away Show — "French artist Sébastien Tellier serenades Paris from one of its highest point of view: the roof of Le Théâtre du Châtelet, in the heart of the city." Screens at 7 AM EST on May 29.
The Stories That Prepared Us — "A telling of the story of coronavirus through moments in critically-acclaimed film and television." Screens at 7 AM EST on May 29. 
Jaws — Assembling a Top-Tier Team (feat. TierZoo) — "This video essay by YouTube creators of Lessons From The Screenplay analyzes the classic blockbuster Jaws to examine how a screenwriter can craft a dynamic team of characters." Screens at 7 AM EST on May 29.
TELEVISION

Losing Alice — "Fascination spirals into Faustian bargain after an ambitious female film director meets — and obsesses over — a younger femme-fatale screenwriter." Screens at 10:45 AM EST on May 29.
PANELS
Cinema Cafe with Jackie Chan — "Recorded live from the Sundance Film Festival, each Cinema Café invigorates the culture of conversation. Our informal chats round up special guests for thought-provoking discussions between Festival filmmakers and journalists." Screens at 9:30 AM EST on May 29.
Short films and features screening on the first day of We Are One: A Global Film Festival
Of course, it wouldn't be a film festival without, well, short and feature-length films. We Are One: A Global Film Festival is serving up a hearty selection of both on the first of its 10 days — spanning everything from super-sweet DreamWorks Animation Studios shorts and a short about a woman who becomes a circus performer ... to Chloë Sevigny's Cannes Film Festival selection centered around a séance and a short set in a South London chicken shop ... to an action extravaganza from Ugandan filmmaker Nabwana I.G.G. and that Sith Lord short film we mentioned earlier. 
Day one of We Are One: A Global Film Festival shows that the free-to-stream event is one for the ages, and has something for just about every kind of film-lover out there.
SHORT FILMS
Marooned — "In this stylized DreamWorks Animation Studios short set in the not-too-distant future, a cantankerous and selfish robot is put to the test while stranded on an abandoned lunar outpost." Screens at 7 AM EST on May 29.
Bird Karma — "A crafty, long-legged bird chases a mesmerizing fish through a foggy pond in this sprightly short, produced by DreamWorks Animation Studios." Screens at 7 AM EST on May 29.
Bilby — "This sweet short from DreamWorks Animation Studios finds a lonesome bilby tangled up with a helpless baby bird in the deadly desert of Australia." Screens at 7 AM EST on May 29.
White Echo — Chloë Sevigny's ethereal séance-story sees a young woman, Carla (Kate Lyn Sheil), explore and wield her inner power while on vacation with friends." Screens at 8 AM EST on May 29. 
The Distance Between the Sky and Us — "In this Short Film Palme d'Or winner, two strangers (Ioko Ioannis Kotidis, Nikos Zeginogolu) meet one night at a gas station. One is there to refuel; the other is stranded." Screens at 8 AM EST on May 29.
And Then the Bear — "Houses will burn. Men and women will tremble. But the children will come together and howl as they dance on the ashes like wild bears in this vivid animation." Screens at 8 AM EST on May 29.

When I Write It — "Two Oakland teens (Leila Mottley, Ajai Kasim) explore what it means to be young, Black and committed to making art in their rapidly changing city." Screens at 5:15 PM EST on May 29.
TOTO — "Rosa Forlano, a 90 year old Nonna, falls in love with a robot while teaching it how to make spaghetti. Unfortunately, her family recipe is erased by a software update." Screens at 5:15 PM EST on May 29.
No More Wings — "At a divergent point in their lives, two lifelong friends (Ivanno Jeremiah, Parys Jordon) meet at their favorite South London fried chicken shop." Screens at 05:15 PM EST on May 29.
Motorcycle Drive By — "Third Eye Blind cannot finish their new album in time for a massive tour. Their fans still show, breaking attendance records, and highlighting the importance of the band's deep cuts." Screens at 5:15 PM EST on May 29.
The Light Side — An aging Sith Lord must come to grips with his past and discover why humility may be the greatest force in the galaxy." Screens at 5:15 PM EST on May 29.
Egg — "An action-packed romance and Americana western adventure about an egg's epic Hollywood journey from farm to table." Screens at 5:15 PM EST on May 29.
Cru – Raw — "A young chef (Jeanne Werne) must learn that in this kitchen, a lot of blood, sweat, and tears go into making every dish." Screens at 5:15 PM EST on May 29.
Circus Person — "Left by her fiancé for another woman, a grieving painter (Britt Lower) joins a one-ring circus to reclaim her forgotten wildness." Screens at 7:05 PM EST on May 29.
FEATURE FILMS

Electric Swan – "An apartment building in Buenos Aires begins to tremble and provokes an otherworldly nausea throughout the city in this magical realist skewering of its class divisions." Screens at 1 PM EST on May 29.
Crazy World – "Pint-sized kung fu masters face off with the evil Tiger Mafia in this action flick from Uganda's no-budget, gonzo super-studio, Wakaliwood." Screens at 2 PM EST on May 29.
Rudeboy: The Story of Trojan Records — "Featuring Jamaican reggae and ska legends like Lee 'Scratch' Perry and Marcia Griffiths, Rudeboy chronicles a multicultural revolution on the dancefloors of late '60s and early '70s Britain." Screens at 3:30 PM EST on May 29.