Why Sara From Love Life Looks So Familiar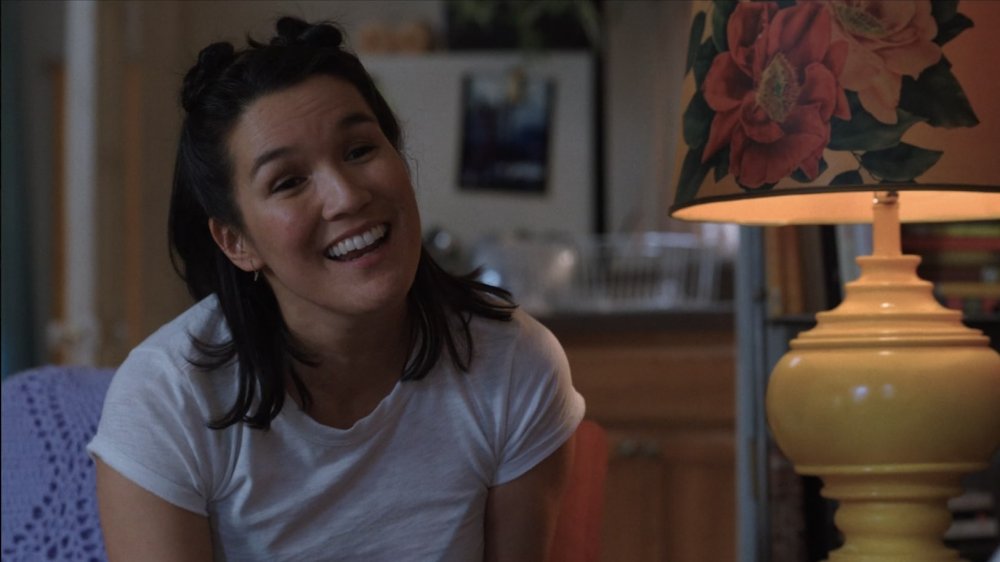 HBO Max
With the recent launch of HBO Max comes the debut of a slew of great movies and TV shows, including the streamer's very first scripted original, Love Life. 
Sam Boyd (In a Relationship) created the half-hour rom-com anthology, which is executive produced by Paul Feig (A Simple Favor, Last Christmas). Big-screen regular, Oscar nominee, and Noelle star Anna Kendrick doubles as executive producer and series star. It's the first full-length scripted series for Kendrick, who plays Darby Carter, a twenty-something whose "love life" begins after meeting aspiring journalist Augie (Jin Ha). As the two fall for each other, they grapple with opportunities and choices that threaten to separate them. 
The rest of the 10-episode season essentially cycles through the other romances that shaped and steered Darby's path to "the one." From first love to last love, Love Life explores "how the people we're with along the way make us into who we are when we finally end up with someone forever," according to the show's official synopsis. If the premise still isn't apparent enough, think about it as a fluffier version of Hulu's High Fidelity reboot.  
Throughout this winding experience, Darby is joined by her best friend and roommate, Sara Harris, played by Zoë Chao. While the series has received middling reviews, Chao has been described as a scene-stealer by IGN and labeled "the best part of Love Life" by Decider. It's not surprising if you're familiar with Chao's work, even if you aren't with her name, as she's practically perfected the role of the painfully relatable messy millennial trying to find love. Here's why Love Life's Zoë Chao looks so familiar. 
Zoë Chao's career started on California stages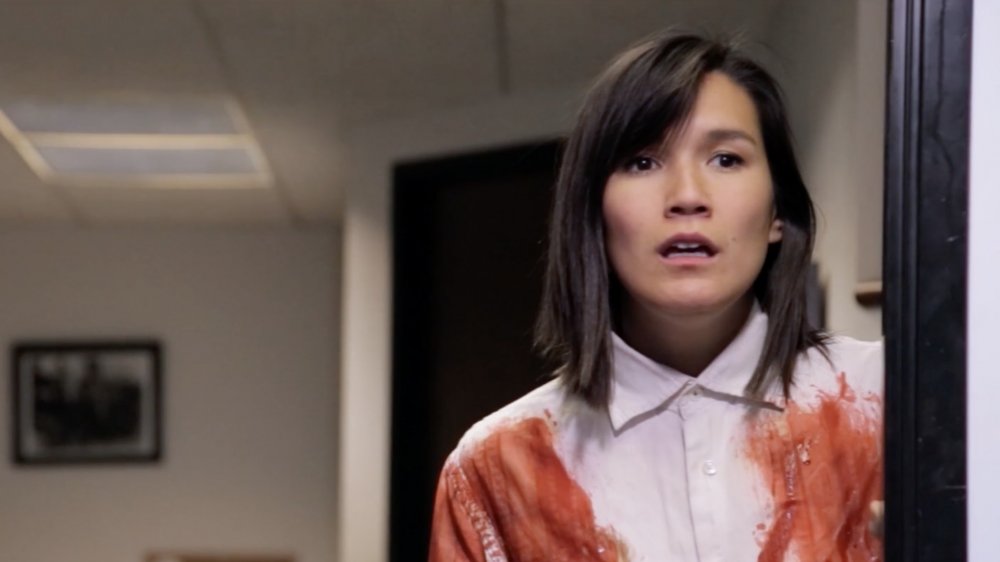 Leland Montgomery
Born in Rhode Island and a graduate of both Brown University and the University of California San Diego, Chao did her earliest work not on the screen, but on the stage. She appeared in La Jolla Playhouse's 2010 production of Surf Report and its 2013 run of Sideways, as well as The Ensemble Theater's production of Amadeus. She cut her teeth in the romantic genre with productions like Making Love Over There, which saw Chao star as dozens of diverse characters found in different times and places as they attempt to say what they mean honestly. 
While acting, Chao was also busy building her résumé through the web series format, including the four-episode drama God Particles. Serving as the co-creator, writer, and lead, Chao played an angsty millennial searching for meaning in the days leading up to the launch of the Large Hadron Collider (LHC), the world's largest and most powerful particle accelerator. This kicked off a career that would see her eventually starring on both the big and small screen after landing a leading role in the Facebook Watch series that truly put her on the map. 
Zoë Chao's TV career has grown from web series to Netflix comedies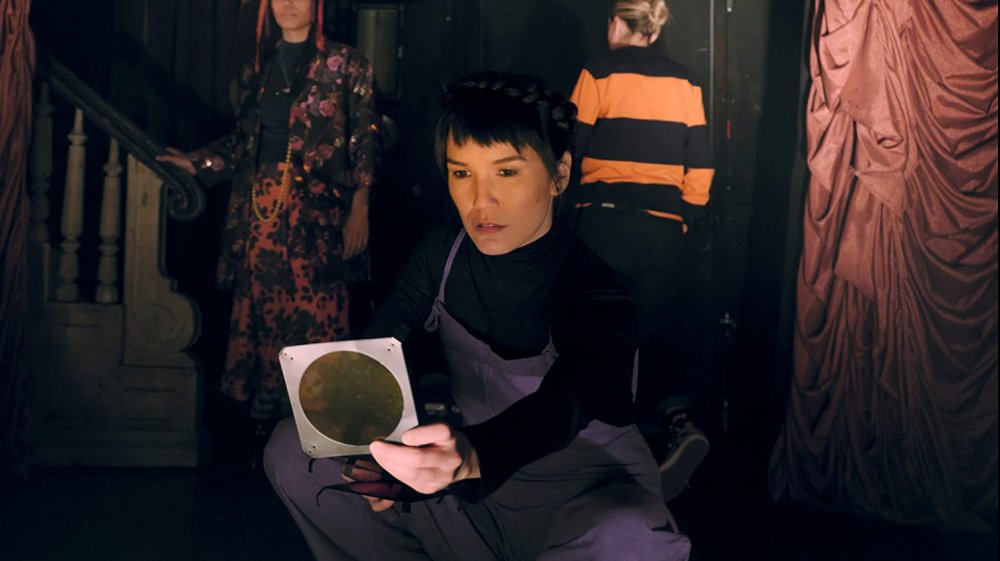 Facebook Watch
While appearing on California stages, Zoë Chao was also capturing one-off guest roles on series like the short-lived 2011 crime-drama The Protector and The CW's romantic medical dramedy Hart of Dixie. Her first big recurring small-screen role was in the second season of The Comeback, which was co-created by Friends star Lisa Kudrow and former Sex and the City executive producer Michael Patrick King. In this satirical look at the TV industry, Chao played Shayna, an assistant director on Seeing Red, a fictional comedy in which Kudrow's B-list acting character, Valerie Cherish, stars. She appeared on four episodes in 2014 before taking guest spots on TNT"s Rizzoli & Isles, Netflix's mystery drama The OA, and the HBO hit Succession. 
Between these parts, however, Zao proved her real screen-acting prowess in a leading role on the Facebook Watch series Strangers. Debuting in 2017 and lasting for two seasons, Strangers had Chao delivering a charming and sympathetic portrayal of Isobel, a young millennial living in New York City who finds herself cash-strapped after her boyfriend moves out. An affair with a woman drives the separation, an incident that sparks Isobel's journey to understanding her sexuality and larger identity with the help of a rotating cast of guests who rent out her extra room through Airbnb. The second season takes Isobel to Los Angeles, a move that Chao had to make herself in real life, as she now becomes the one living room-to-room. 
That role helped her land a supporting role in the anticipated Paul Rudd-led Netflix comedy Living With Yourself. Appearing in five out of the series' eight episodes, Chao starred as Kaylyn, a receptionist at Pool Branding, the company where Rudd's discontent character works. These more recent supporting roles helped pave the way for Zao's appearance in Love Life and a handful of notable big-screen projects. 
Zoë Chao has stacked up several major movies roles in the last several years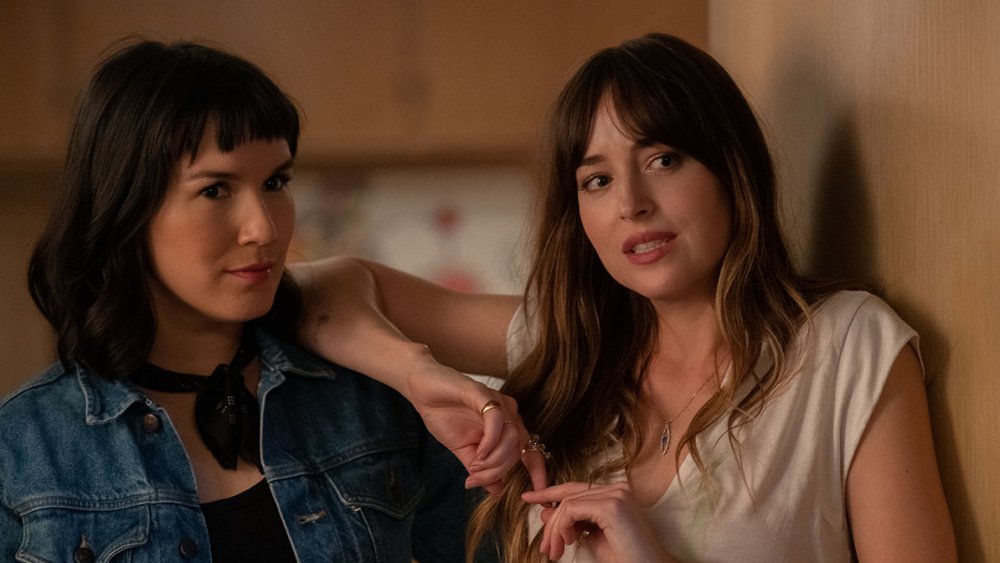 Following her starring turns in Strangers and Living with Yourself, Zao's big-screen career took off starting in 2019. Her first significant movie role was in the comedy-drama Where'd You Go, Bernadette? Adapted from Maria Semple's 2012 novel, the story follows agoraphobic architect Bernadette Fox, who suddenly goes missing right before her family's trip to Antarctica. Zao appears as Soo-Lin, a woman who works for Bernadette's husband at Microsoft, and who misconstrues Bernadette's actions while having an emotional affair with her boss. 
In 2020, Zao has already had two movies released, including Downhill, the western reimagining of Force Majeure, which stars Julia Louis-Dreyfus, and Will Ferrell. In this relationship drama, a man's marriage and family crumble after he attempts to escape an avalanche, leaving his wife and two kids behind. Zao portrays Rosie, the wife of Pete's (Ferrell) millennial work friend Zach (Zach Woods), whose seemingly healthier relationship helps Billie see what's wrong in hers. Zao's second film of the year is yet another woman-centric drama, The High Note. Released straight to video on demand in light of theaters being closed, the musical drama stars big names like Tracee Ellis Ross and Dakota Johnson. In this comedy-drama about an aging musician (Ross) trying to defy the sexism of her label and music industry with the help of her assistant (Johnson), Zao stars as Katie. A doctor and roommate to Johnson's character, Katie keeps her friend grounded outside the chaotic music industry. 
Many of Zao's roles on the stage, on TV, and in movies grapple with what it means to be a woman of your time, and the varying ways love, relationships, and personal ambition intersect to shape a life. With a rapidly growing résumé, including Love Life, it's apparent Zao is not just good at this type of thing; she's cornered the market.