Why Melissa From The Wrong Missy Looks So Familiar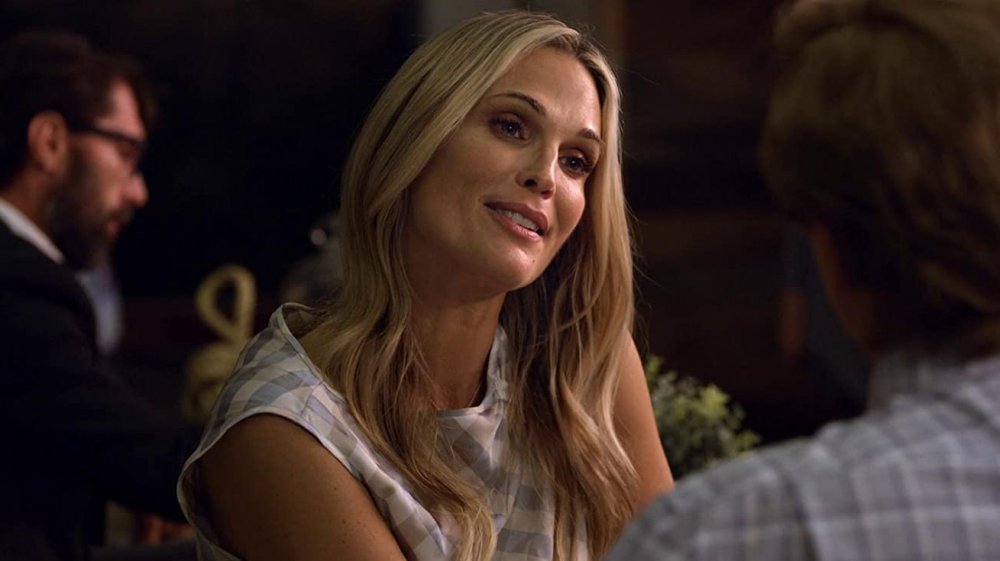 Netflix
Netflix's new comedy of mistaken identity features the triumphant return of David Spade as leading man Tim Morris opposite the hilarious Lauren Lapkus as his accidental date, Missy. While Spade and Lapkus should certainly be ringing bells, there's also a good reason Morris' intended paramore (the other Melissa) looks so familiar.
The plot of The Wrong Missy kicks off with Tim on a blind date with Missy. Thanks to Lapkus' pitch-perfect performance, Missy comes off as extremely eccentric and unappealing. For Tim, it's a disastrous first date, even by blind date standards.
Soon after he survives his date with Missy, Tim meets Melissa, a conventional beauty who willingly proffers her phone number. Faced with an upcoming work trip to Hawaii, Tim swings for the fences and decides to invite Melissa, even though they just met. Melissa enthusiastically agrees to the romantic getaway via text, and it's not until she actually shows up on the airplane that Tim realizes he reached out to the wrong woman — Missy's actual name (and the name stored in his phone) is Melissa.
The part of the intended Melissa is played by the radiant Molly Sims, and we can certainly understand why she's got David Spade's Tim Morris so smitten ... and why you might be struck with the impression that you've seen her before.
Molly Sims got her big break on Las Vegas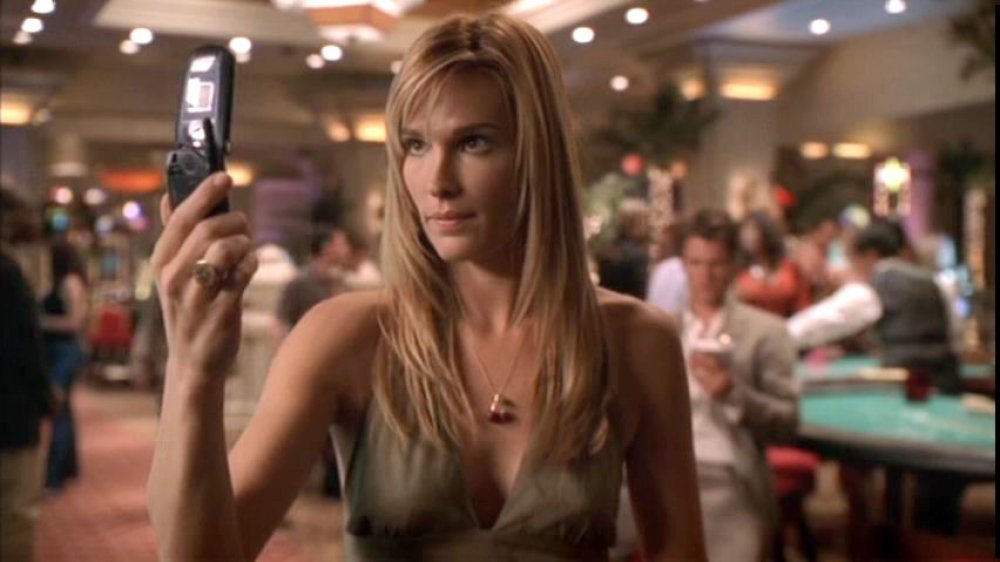 NBC
Sims is a native of Murray, Kentucky, born May 25, 1973. She was a high-achieving high school student, and attended prestigious Vanderbilt University in Nashville with the intention of practicing law. About halfway through her college experience, a roommate convinced Sims to pursue modeling, a career that eventually led her into the performing arts (via IMDb).
Sims signed with NEXT models and dropped out of school. She appeared in the Sports Illustrated Swimsuit Issue and quickly landed a multi-year engagement with CoverGirl. After a few small TV roles and a brief appearance in Starsky & Hutch as Mrs. Feldman, Sims got her big break on the NBC comedy series Las Vegas, which began airing in 2003.
Sims played the role of Delinda Deline on all five seasons of the Sin City laugher. Of the long-running series' wide cast of characters, Sims' Deline is one of only four to appear on all 106 episodes. Deline serves as manager of the food and beverage outlets in the show's fictitious Montecito: Mystique club, including the Opus Bar and the Bella Petto Pool Bar. She is portrayed as having a genius-level IQ, and, like the real-life Sims, abandoned her formal education to pursue a flashier life. 
Las Vegas ended in 2008, but Sims' career carried on.
Molly Sims appeared in the feature films Yes Man and Fired Up!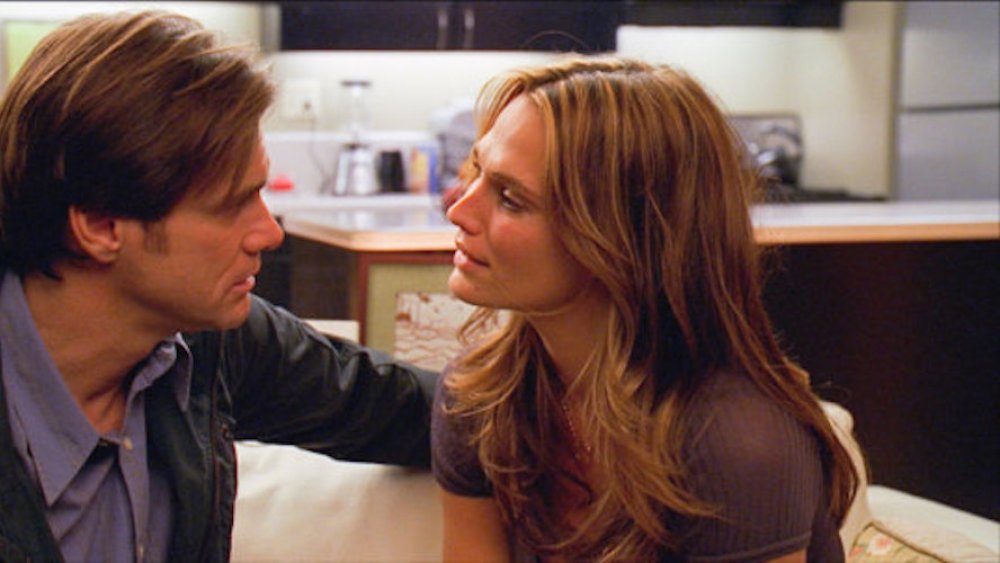 Warner Bros.
After 2006's The Benchwarmers, Sims' commitments to Las Vegas ate up all her professional time. She didn't return to the world of feature films until 2008, after her TV series concluded. That year, she landed the role of Stephanie in the Jim Carrey starrer Yes Man, directed by Peyton Reed. Yes Man was a highly visible romantic comedy with a star-studded cast that also included Zooey Deschanel (New Girl), Bradley Cooper (The Hangover), John Michael Higgins (Pitch Perfect), Rhys Darby (Jumanji: The Next Level) and Danny Masterson (That '70s Show). The film's success rocketed Sims back into the limelight, and more feature film opportunities started to come through.
In 2009, she starred in the sports comedy Fired Up! as Diora, the aggressively attractive wife of Coach Keith, played by fellow Las Vegas alum John Michael Higgins. Unfortunately, Fired Up! wasn't very well received by audiences or critics, and Sims' career definitely hit a downturn after it dropped. She spent the next several years bouncing around between different guest spots before finally making her triumphant return to a featured role in The Wrong Missy.
We're sure we'll be seeing much more from her in the years to come.