Why Missy From The Wrong Missy Looks Familiar
This content was paid for by Netflix and created by Looper.
Netflix's new romantic comedy The Wrong Missy makes the most of a case of mistaken identity, as disaffected office worker Tim tries to turn a business retreat into a romantic getaway with the woman of his dreams, Missy. The problem is, he sends his invitation by text message — and he sends it to the wrong Missy. It isn't until he boards his flight that Tim realizes he's trapped alongside a weirdo with whom he once had a disastrous blind date. But the longer he stays stuck with his gregarious would-be gal pal, the more Tim realizes that the wrong Missy just might be Miss Right after all.
You'll no doubt recognize '90s comedy stalwart David Spade leading up this Happy Madison production as Tim. Model and actress Molly Sims, meanwhile, fills the role of the intended object of Tim's affection. But what about the other Missy? This bonkers brunette might ring a bell, even if you're not sure why. Her name is Lauren Lapkus, and you've probably encountered her popping in on a high-profile dramedy, cracking wise in a blockbuster action movie, or leaving a lasting impression on some of TV's quirkiest series. No need for mistaken identity here — this is why the wrong Missy looks familiar.
Lauren Lapkus wasn't herself when she was hungry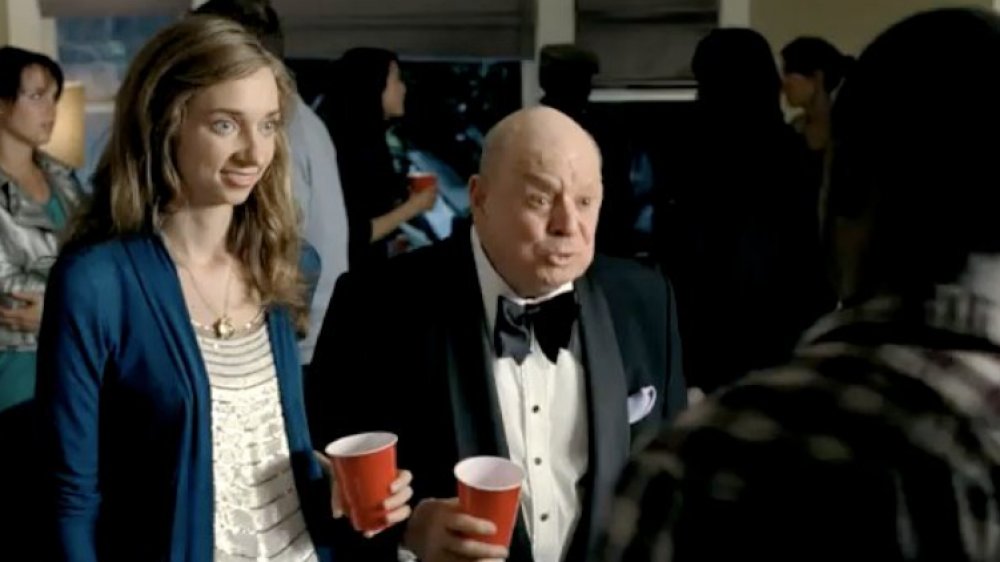 Having spent some time performing improv in New York City, Illinois native Lapkus relocated to Los Angeles in 2010, and it wasn't long before the ambitious young performer started turning up in bit parts and commercials. Her very first TV gig found her acting with Ryan Reynolds in a sketch for Jimmy Kimmel Live! Another early bit of noteworthy national attention came with a 2011 Snickers ad, in which Lapkus appeared alongside legendary tough guy Joe Pesci and insult comedy icon Don Rickles. Though the up-and-comer may have been easy to overlook in the shadows of such sharp-tongued giants, getting chewed out onscreen by Pesci places her in an elite club alongside renowned thespians like Robert De Niro, Ray Liotta, and Macaulay Culkin.
More commercial work followed for Lapkus, including spots for Bing, Chevrolet, and Jack in the Box. This period also found her sharing the screen with a singing pile of ground beef in the music video for They Might Be Giants' single "You're On Fire." Steady work finally seemed to come her way with Are You There, Chelsea?, NBC's 2012 sitcom based on Chelsea Handler's book Are You There, Vodka? It's Me, Chelsea. Lapkus joined the main cast as Dee Dee, roommate of the title character played by That '70s Show's Laura Prepon. Sadly, the show was canceled after just one season, but Lauren Lapkus' big break was just ahead.
Lauren is the new Lapkus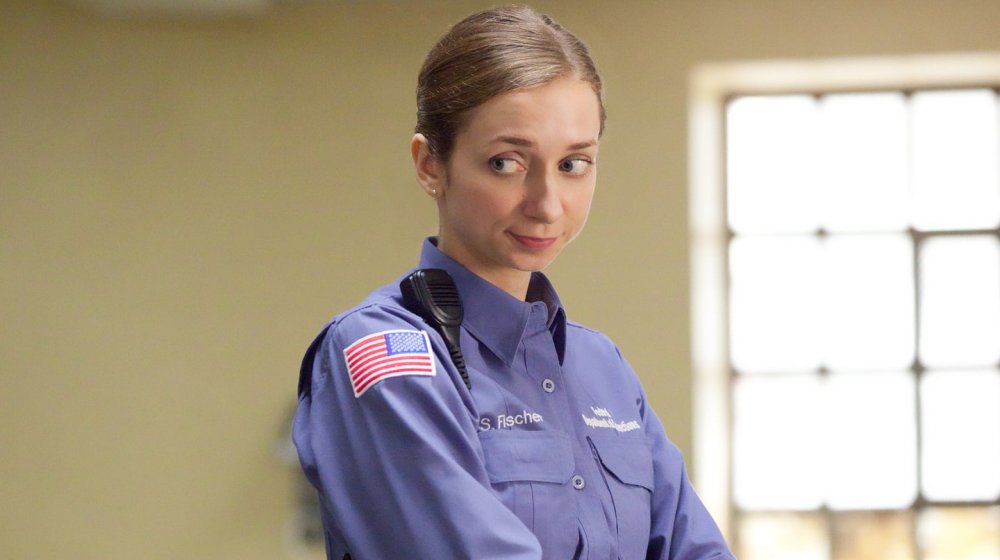 Empathy is often in short supply at Litchfield Penitentiary, but Susan Fischer was a rare safe space among the corrections officers on Orange Is the New Black. Lauren Lapkus joined the cast in its first season, bringing her charmingly awkward energy to the role of Susan. A former grocery bagger with an implied rough past of her own, Susan quickly became a fan favorite, a nuanced character whose combination of offbeat warmth and semi-perverse voyeurism opened her up to respect and ridicule from inmates and staff in equal measure.
To Lapkus' surprise (and admitted disappointment), the character was written out at the end of the second season, fired by Warden Joe Caputo (who happens to harbor feelings for her) after she objects to unfair treatment of the inmates. Susan (and Lapkus) returned for Orange Is the New Black's seventh and final season, the driving force in a story dealing with the sexually charged workplace atmosphere at Litchfield that had led to her firing. "I guess it's kind of sad, but it's what happens with her," Lapkus said to Vulture, summing up her character's tragic appeal. "Every time she tries to do something, it's just totally not worth it."
Lauren Lapkus provided comic relief in an age of dinosaurs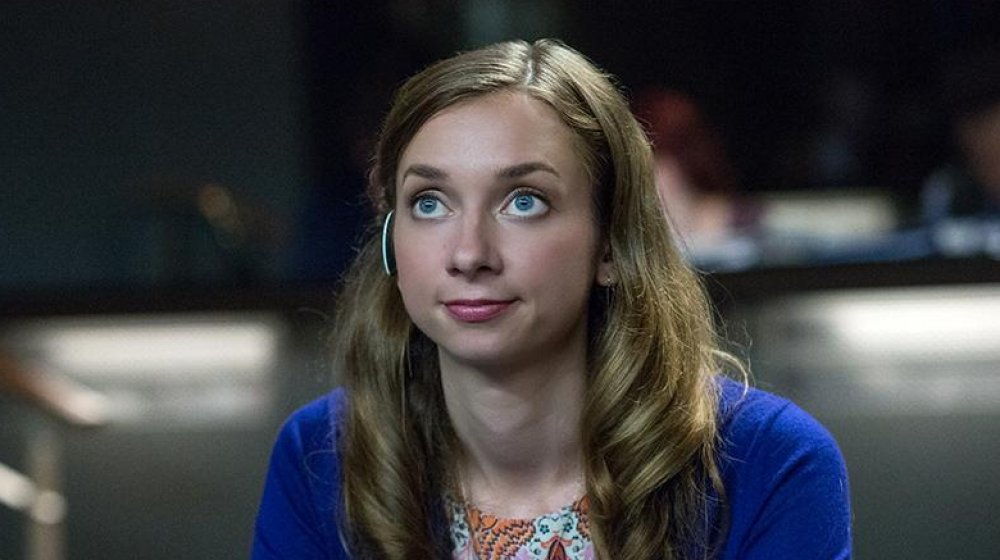 Lauren Lapkus and Jake Johnson were far from the flashiest part of Jurassic World, but they just may have been the best. As control room technicians Vivian Krill and Lowery Cruthers, the pair added a charming sense of levity to director Colin Trevorrow's bombastic billion-dollar box office revival of the Jurassic Park franchise. Though neither character returned for the sequel, Jurassic World: Fallen Kingdom, Johnson expressed a desire to further develop the two comic relief characters. He has recently been confirmed to be returning for the upcoming Jurassic World: Dominion, though there's no indication that Lapkus' Vivian will be along for the ride as well (they did end their first movie on a pretty awkward note, after all).
Despite her relatively small amount of screentime, Jurassic World is almost certainly Lapkus' most widely seen work to date. She's made a few more off-the-beaten-path big-screen appearances since, popping up in the Will Ferrell-John C. Reilly vehicle Holmes & Watson and headlining the indie comedy The Unicorn, among others. As she revealed to host Matt Gourley on the I Was There Too podcast, however, she was nearly part of a franchise even bigger than a dinosaur island: Star Wars. Lapkus auditioned for Rian Johnson's The Last Jedi, though between an NDA and the fact that her audition pages contained fake dialogue, even she can't reveal what character she might have played had she gotten the part. With that galaxy far, far away continuing to expand, we can only hope that she gets to one day appear as some sort of wacky cantina patron.
Lauren Lapkus has become a queen of quirky comedy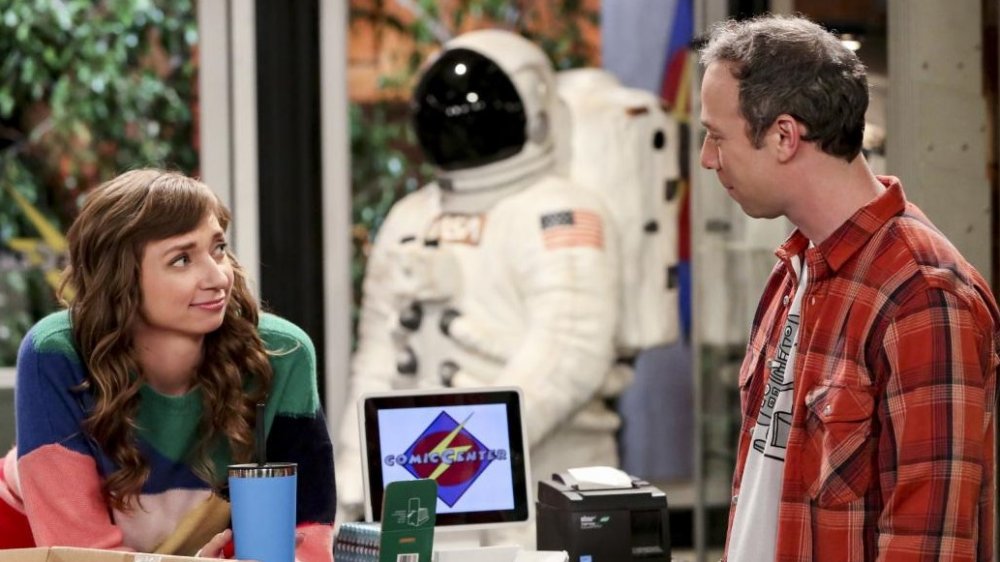 In the wake of her breakthrough role on Orange Is the New Black and her blockbuster turn in Jurassic World, the gigs really started rolling in for Lauren Lapkus — particularly those requiring a penchant for geek-powered wisecrackery. Among the most notable was a recurring role in the final two seasons of The Big Bang Theory as comic book store assistant manager Denise. She also took a major part in Crashing, a three-season HBO comedy from producer Judd Apatow and comedian Pete Holmes, as the lead character's ex-wife.
What's really become her stock in trade, though, is the art of memorable one-off appearances that allow her to conquer the screen and leave you wanting more. In the past few years, Lapkus has made her mark on cult comedy hits like Key & Peele, Drunk History, and Another Period, just to name a few. She also took the solo spotlight in the debut episode of Netflix Presents: Characters, an innovative anthology series that gives rising star comedians a chance to write and star in their own half-hour sketch showcases. She even guested on an episode of Hell's Kitchen as herself, filling the role of a celebrity diner.
Lauren Lapkus might sound familiar, too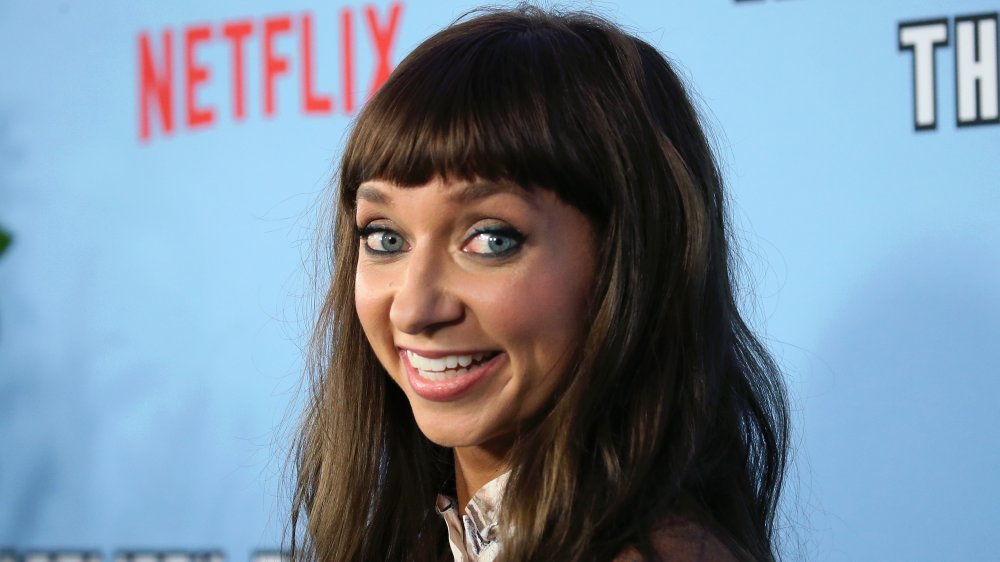 David Livingston/Getty Images
Though her ability to pull off endearing, wide-eyed expressions makes her face one of her greatest tools, Lauren Lapkus has spent much of her career flexing her vocal cords. In addition to memorable turns on animated series like Adventure Time, Bob's Burgers, American Dad!, and Harvey Girls Forever!, she's made herself an indispensable force on the podcast circuit. You can catch her hitting your earbuds as a frequent participant on dozens of hit shows, including Comedy Bang! Bang!, SPONTANEANATON with Paul F. Tompkins, Thrilling Adventure Hour, and WTF with Marc Maron. Since 2014, she has hosted With Special Guest Lauren Lapkus, a podcast in which she allows visiting comedians to set each episode's theme and title.
It takes a special skill to build a blossoming career on a vast array of brief but memorable roles, and that's exactly the niche that Lauren Lapkus has filled over the past decade. Whether she's lending her voice to a cartoon character, bringing comic relief to a prestigious drama, or dive-bombing a sitcom with manic energy, she knows that the key is to never hold back. "You have to go as hard as you possibly can or it's going to be weak," she told the Denver Post of her creative process in 2016. "Committed characters make strong choices that are clear to the audience."
She may be the wrong Missy, but when it comes to forging an unforgettable path across the comedy landscape, Lauren Lapkus is pretty much always the right lady for the job.