What To Expect From The Wild Mad Max Prequel Furiosa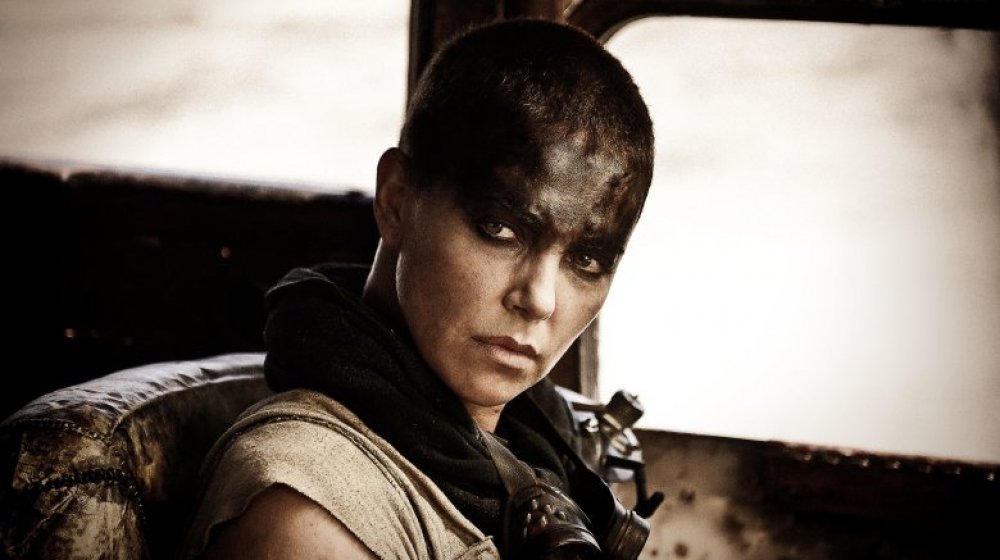 Warner Bros. Pictures
George Miller is officially getting ready to take us back to the Wasteland.
It's been five full years since Miller unleashed the lavishly insane spectacle that was 2015's Mad Max: Fury Road on the world. And in the years since Miller's post-apocalyptic action fantasia set the cinematic world ablaze to the tune of $375 million in box office returns, six Academy Award wins, and a genuinely surprising Best Picture nomination, Fury Road has only grown in esteem, recently even landing top honors on World of Reel's Best Movies of the 2010s critics poll. So beloved is Miller's latest chapter in the adventures of iconic anti-hero Max Rockatansky (Tom Hardy), Fury Road fans have long been clamoring to get their eyes on an equally mad sequel.
While George Miller is still reportedly planning on making a Mad Max: Fury Road sequel somewhere down the broken road, the filmmaker has confirmed via a recent New York Times interview that his next trip to the Wasteland will indeed put Fury Road's fan favorite femme Imperator Furiosa (Charlize Theron) front and center. While that will undoubtedly come as good news to fans of the iconic character, it appears we've still got a bit of a wait ahead before Furiosa gets her moment in the cinematic spotlight. That's because Miller also confirmed with NYT that he will not be shooting the Mad Max prequel until after his upcoming fantasy-romance Three Thousand Years of Longing. Miller's next film was meant to shoot this spring, but like so many other productions, Three Thousand Years of Longing has been delayed due to the outbreak of COVID-19.
"So after we finish it [TTYL], and hopefully everything settles down with the pandemic, we'll see what the world allows us to do with Furiosa."  
Furiosa might be even bigger and crazier than Mad Max: Fury Road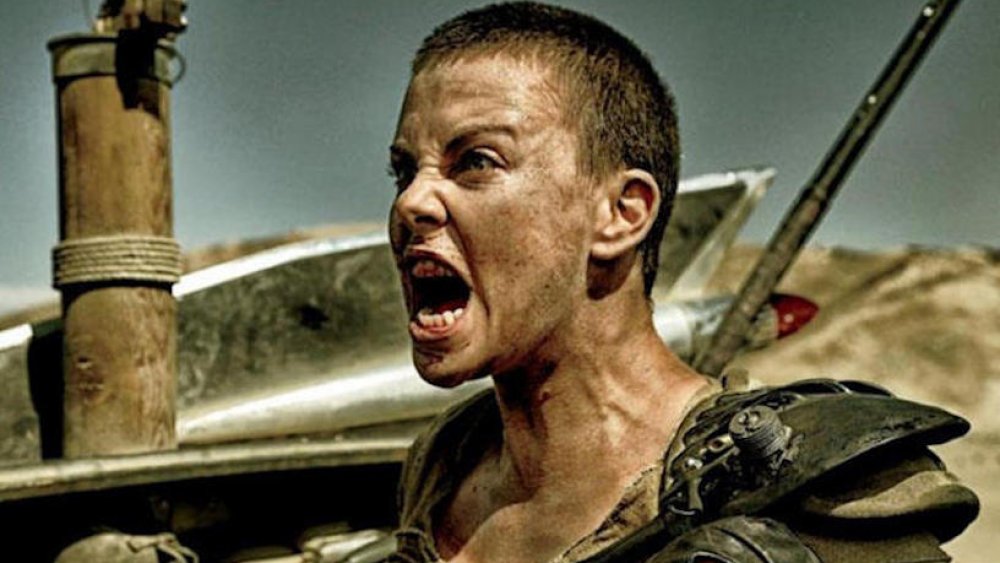 Warner Bros. Pictures
The delayed production of Three Thousand Years of Longing is the bad news, of course, as it means we don't know when Miller will get Furiosa before cameras, either. The good news is that when he does, he'll do so with some of Mad Max: Fury Road's key behind-the-scenes players in tow, specifically the film's Oscar-nominated director of photography John Seale and Miller's Fury Road co-writer Nicholas Lathouris. In Seale's case, it appears the DP (unofficially retired since wrapping principle photography on Fury Road in 2013), is eager to make an exception for Miller and rejoin the ranks of the working to collaborate with the director once more, explaining to the NYT, "On Fury Road, I told George, 'If anybody else rings, I'm retired. If you ring, we'll have lunch.'"
As for Lathouris and Miller wanting to re-visit to the character, it seems the duo so fell in love with Furiosa while fleshing out her backstory on Fury Road (a tactic they reportedly took for every single character on the film) that they were moved to write a draft of Furiosa's screenplay before they even shot their Mad Max movie. While little is known of Furiosa's script, Fury Road supporting player Rosie Huntington-Whiteley has apparently read it, and has already proclaimed it a work of genius. "I got to read it when I was cast [in Fury Road]. It's genius. I've always wondered if that movie's going to get made."
It appears the time is near for Furiosa to materialize on the screen. And if an alluring tease from Furiosa production designer Colin Gibson about the number of Wasteland-styled automobiles (he built 135 of the monstrosities for Fury Road) required for the prequel is any indication, the film may be even bigger and bolder than its predecessor. "The next possible iteration, which is on the table, has even more."
Expect a new face for Furiosa in the Mad Max: Fury road prequel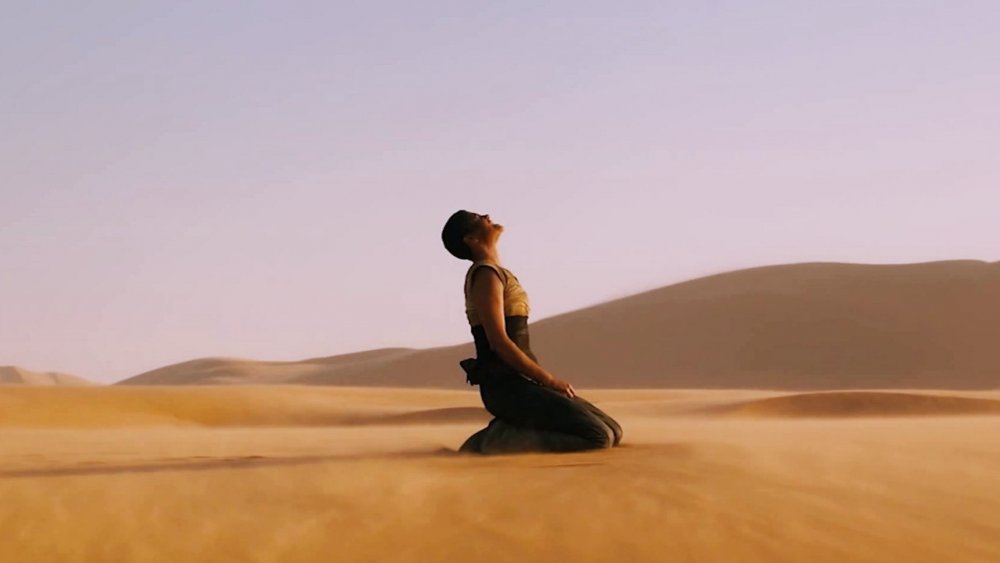 Warner Bros. Pictures
More cars, trucks, and motorbikes in Furiosa can only mean Miller is primed to bring bigger action, crazier set pieces, and more fire than ever before when the prequel film hits the screen. Unfortunately, Miller confirmed in his interview that Charlize Theron, who brought Furiosa to vivid life in Fury Road, will not be back in the driver's seat for for the prequel film. Per Miller, that has little to do with Theron's work as the mech-armed heroine. Rather, it's a result of Furiosa being set 20 years prior to the events of Fury Road, and Miller's wariness of current de-aging technology.
"For the longest time, I thought we could just use CG de-aging on Charlize, but I don't think we're nearly there yet," the visionary auteur explained. "Despite the valiant attempts on The Irishman, I think there's still an uncanny valley. Everyone is on the verge of solving it, particularly Japanese video-game designers, but there's still a pretty wide valley, I believe."
As impressive as Scorsese and company's work was in Netflix's The Irishman, even we'd have to agree the de-aging effect was often a bit distracting, so it ultimately may be a good thing Miller is simply looking to re-cast Furiosa for her stand-alone origin story. As it is, Miller (currently in the casting phase for Furiosa) is on the hunt for a 20-something actor to fill Theron's warrior-sized boots, with many believing The Witch's Anya Taylor-Joy to be Miller's top-choice for the prime gig. 
Miller has yet to confirm any casting news on Furiosa, of course. Likewise, the visionary director is keeping the plot of the movie under equally tight wraps. That being the case, it seems the waiting game for Furiosa has officially begun. And just like the rest of the Mad Max lovers out there, we simply cannot wait to see what madness Miller has in store for the film.