How Many Endings Does Unbreakable Kimmy Schmidt: Kimmy Vs. The Reverend Have?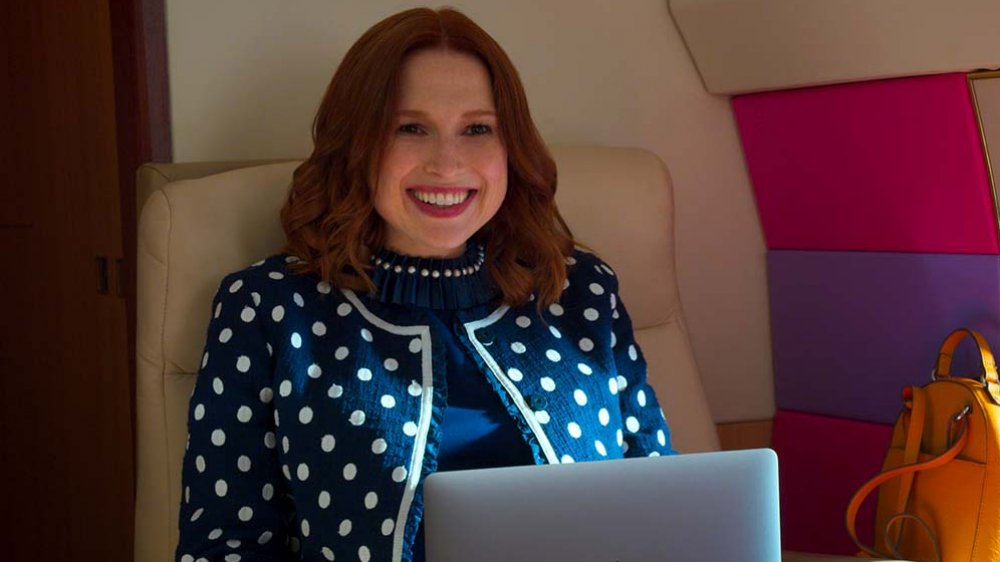 Netflix
Everything was going so well for Kimmy Schmidt (Ellie Kemper). The final season of Unbreakable Kimmy Schmidt had left her in a comfortable and emotionally satisfying place as a successful author — and her new Netflix special, Unbreakable Kimmy Schmidt: Kimmy vs. The Reverend, sees her about to get married to Frederick (Daniel Radcliffe), a peripheral member of the English royalty. Unfortunately, she soon discovers that her former captor, the imprisoned Reverend Richard Wayne Gary Wayne (Jon Hamm), might have more undiscovered bunkers of "mole women" out there. It's up to Kimmy to solve the situation — reuniting with Titus (Tituss Burgess), Jacqueline (Jane Krakowski), Lillian (Carol Kane), and a number of other familiar faces in the process. 
That's where Kimmy vs. The Reverend kicks off, but how it ends is up to you, the viewer. Much like Black Mirror: Bandersnatch, the Unbreakable Kimmy Schmidt special is an interactive experience wherein your choices decide the characters' ultimate fate. There are some pretty hard choices in store, as it turns out that there are plenty of forks in the road, and many, many possible outcomes. 
Here's how many endings Unbreakable Kimmy Schmidt: Kimmy vs. The Reverend has.
The many endings of Unbreakable Kimmy Schmidt: Kimmy vs. The Reverend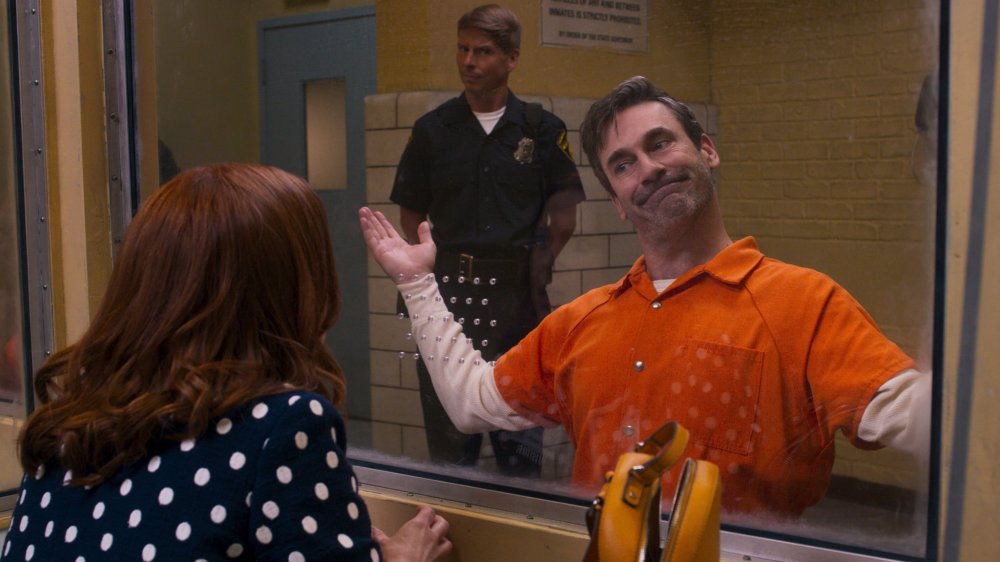 Netflix
Unbreakable Kimmy Schmidt: Kimmy vs. The Reverend indeed features tons and tons of endings. How many actual endings there are depends on how you count. Bustle has identified 12 endings in total, while Slate goes with 13. Mashable, on the other hand, identifies three "proper" endings and 12 "failure" endings — given that, as is so often the case with the choose-your-own-adventure format, only a handful of endings actually tell the full story. Therefore, a number of the endings in Kimmy vs. The Reverend are "do-overs" that allow you to gloriously fail your mission and try again. 
In true Kimmy Schmidt fashion, many of the endings and plotlines are genuinely funny and heartwarming, but the interactive format also allows the story to goof around with some truly outrageous twists and turns. Depending on your choices, your favorite characters may live, die, succeed, fail, and perhaps even face a grim future in an unexpected robot uprising. It's a great way to spend a surprising amount of time exploring different choices — and an even greater way to revisit a beloved show one more time.
 Unbreakable Kimmy Schmidt: Kimmy vs. The Reverend is now on Netflix.