Suicide Squad Director On Why He's Heartbroken For Jared Leto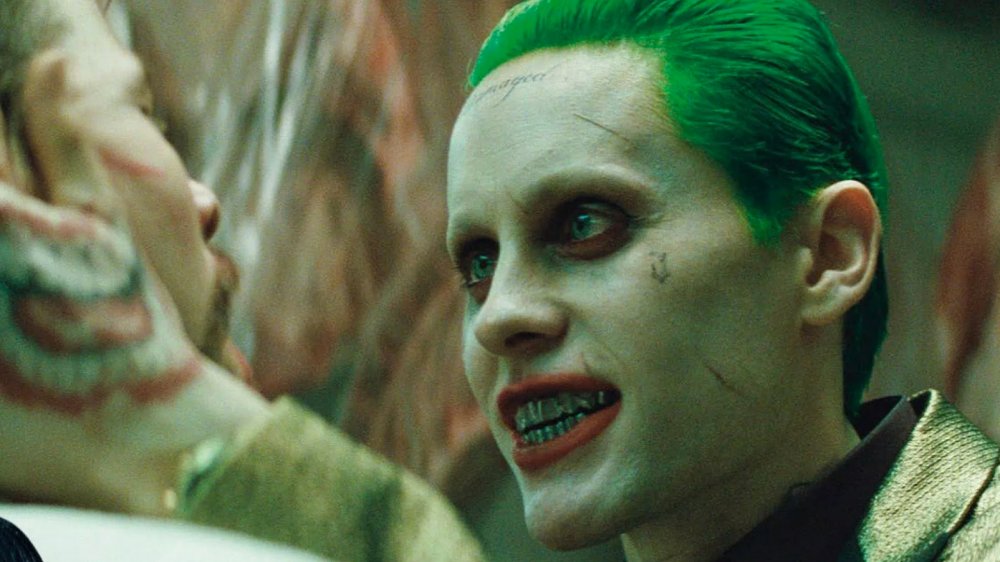 Jared Leto's had a tough go of it lately. Aside from returning from his desert meditation retreat to discover a world reeling from pandemic, he just can't seem to get over the tepid audience response to his turn as the psychopathic Joker.
The Joker has historically been a plum role for any actor to pluck. From Jack Nicholson's defining performance opposite Michael Keaton's Batman, to stand-out turns from the late Heath Ledger and, most recently, Joaquin Phoenix, the character just seems to provide a gold mine of scenery-chewing material for any thespian to indulge.
Any thespian except for Jared Leto, that is.
Leto's cartoonish Joker drew widespread mockery from fans and critics alike when Suicide Squad arrived in 2016. It didn't help much that the movie itself was considered a pretty mediocre offering by DC Extended Universe standards. Of course, there was only so much Leto could have done to elevate the material — much of the character's dialogue could have made Sir Lawrence Olivier sound like Pauly Shore. The costume design wasn't doing him any favors, either. His flashy platinum grill and expansive neon wardrobe made his googly-eyed Joker look more like a carnival ride operator than the terror of Gotham City.
Intrinsic failings of the film aside, some of Leto's best work apparently didn't even make it into the final cut of the film. For this reason, Suicide Squad director David Ayer says his "heart breaks" for Leto (via Heroic Hollywood).
Jared Leto's Joker looked bad by comparison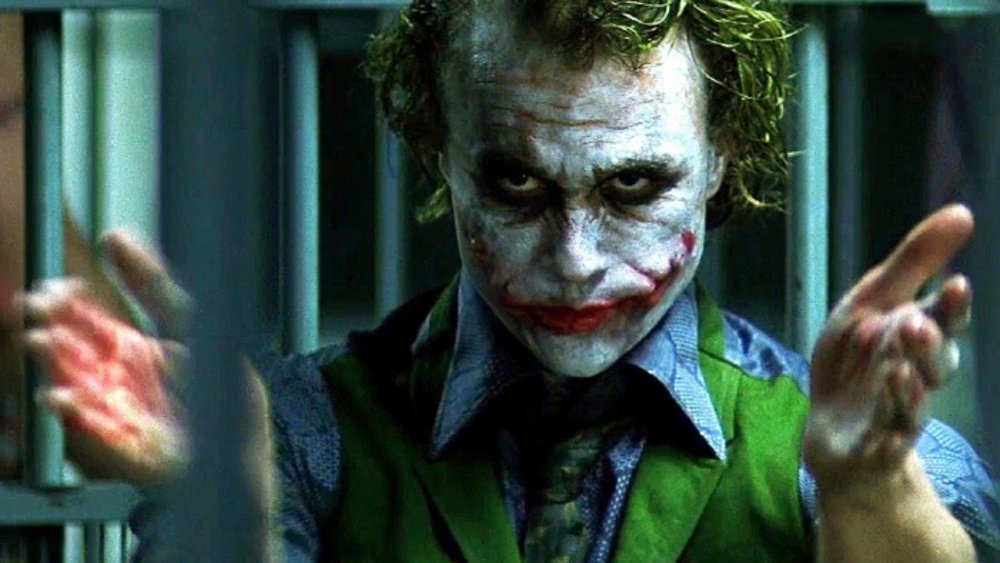 Out of all the Batman villains ever to grace the screen, none is more iconic or more threatening than the sadistic comedian-turned-terrorist. The Joker, with his single-minded commitment to chaos and destruction, might seem like a difficult character to bring nuance to. Perhaps counter-intuitively, that deceptive simplicity in his motivations is exactly what makes the Joker such a rich playground for successive generations of actors. As a character, the Joker is essentially a blank psychopathic canvas that talented performers can use to paint whatever portrait of madness they're driven to conjure.
So what went wrong for Leto?
For one thing, Suicide Squad's zany, overdesigned take on the character suffered by comparison to Leto's immediate forebear. Heath Ledger's much grislier take — with smeared makeup and weeping facial wounds — brought an element of true horror to Christopher Nolan's The Dark Knight. With the bar set so high, it might have seemed like an appealing choice to zig where Ledger zagged, but the result simply did not live up to viewer expectations for the character. Adding insult to injury, Joaquin Phoenix followed up with another serious take on the clown for 2019's R-rated Joker, a performance for which he won an Academy Award. Apparently, Leto wasn't even seriously considered for the role, even though the film started casting just one year after Suicide Squad bowed. That must have been a blow, though he didn't exactly accrue much good will by reportedly trying to put an end to the film that snubbed him.
So here Leto sits in 2020, sandwiched between two acclaimed Jokers, forever to be remembered as a franchise wrong turn. It's no wonder Ayer's heart is breaking.
There might be a decent version of Leto's Joker sitting on the cutting room floor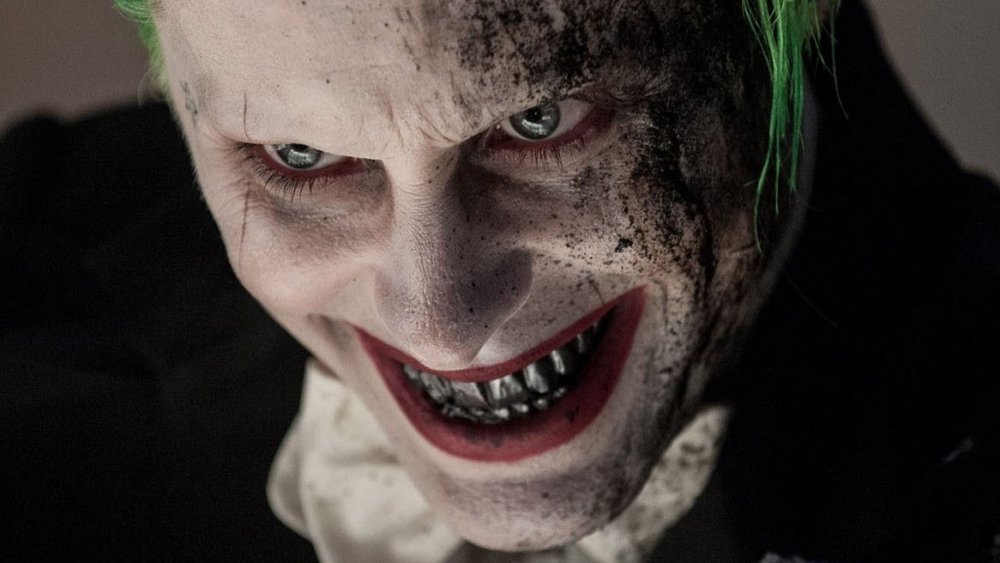 According to Heroic Hollywood, Ayer insists that Leto did "magnificent work" in Suicide Squad. He also claims that most of that magnificent work remains unseen, since a huge chunk of the Joker's role in the film was cut from the final version.
In response to fan criticism, the director tweeted, "For sure character creation is a tightrope. I took inspiration from the current DC comics. I find it incredible it's still such a topic 5 years later. My heart breaks for Jared – he did magnificent work. Most of it remains unseen."
It's tough to imagine anything approaching a "magnificent" version of Leto's Joker sitting anywhere, let alone on the Warner Bros. cutting room floor. Even if we allow that an ill-advised chop job might have done away with some of Leto's better work on the film, the stilted script and retina-burning character design would still remain. 
Guardians of the Galaxy director James Gunn is now poised to provide his own take on The Suicide Squad. He takes over where Ayer left off, writing and directing the forthcoming sequel, currently scheduled to hit theaters in 2021. Gunn has already lined up an all-star cast rivaling even the roster of the original Suicide Squad, including the return of fan favorite Harley Quinn, played by Margot Robbie. Alas, Leto's Joker is nowhere to be seen.