Why Claire Wood From Hollywood Looks So Familiar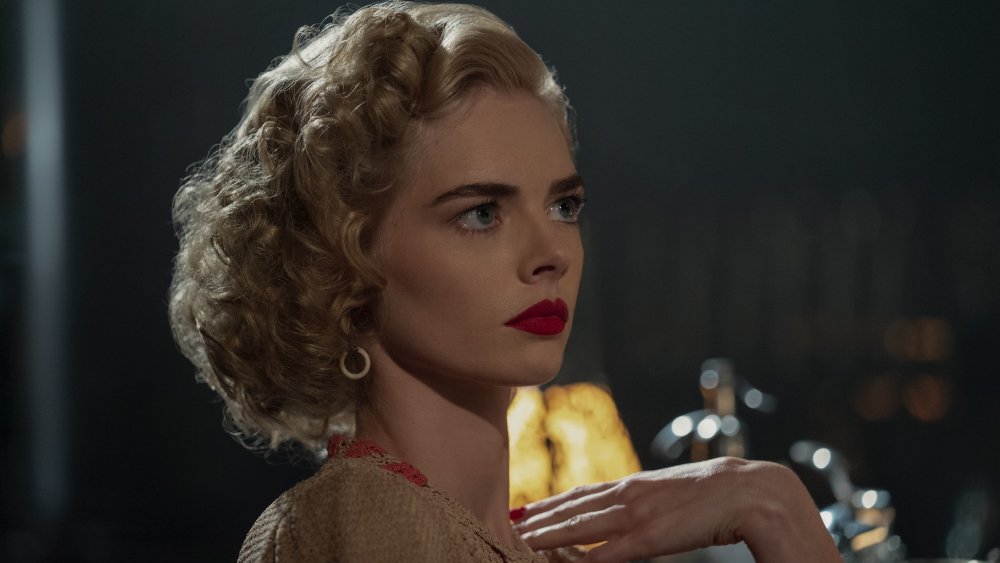 After cutting his teeth on shows like Nip/Tuck and Glee, showrunner Ryan Murphy has spent the past decade establishing himself as one of the most important creators on television, opening up his many worlds to some of the most talented and diverse casts on the small screen. American Horror Story has reinvented both itself and the horror genre for nine seasons (with a tenth on the way), while American Crime Story has retold the stories of O.J. Simpson and Gianni Versace to great acclaim (and will tell Monica Lewinsky's story in its upcoming season Impeachment). Add to that the groundbreaking new show Pose and the edgy Netflix original series The Politician, and it's clear that Murphy is one of Hollywood's most unique storytellers — something he's proven once again with his newest miniseries.
Another Netflix original — Murphy signed a $300 million deal with the streaming service in 2018 and has been creating content for them ever since — Hollywood tells familiar stories from La La Land's Golden Age, but with a huge twist. Back in the day (even moreso than now), being a person of color or a queer person presented a challenge when it came to achieving Hollywood success, but in Murphy's version of Hollywood, race and sexual identity present no problem whatsoever, allowing him to utilize a much more diverse cast to tell stories of Hollywood's most famous figures.
Alongside stars like Jim Parsons, Laura Harrier, Darren Criss, Joe Mantello, Queen Latifah, Holland Taylor, and Dylan McDermott, that cast includes Samara Weaving, who plays Claire Wood, an up-and-comer struggling to survive in a cutthroat business. If Weaving looks familiar to you, it's probably because you've seen her before, anywhere from horror TV shows to Oscar-winning movies.
Samara Weaving's Hollywood character is complicated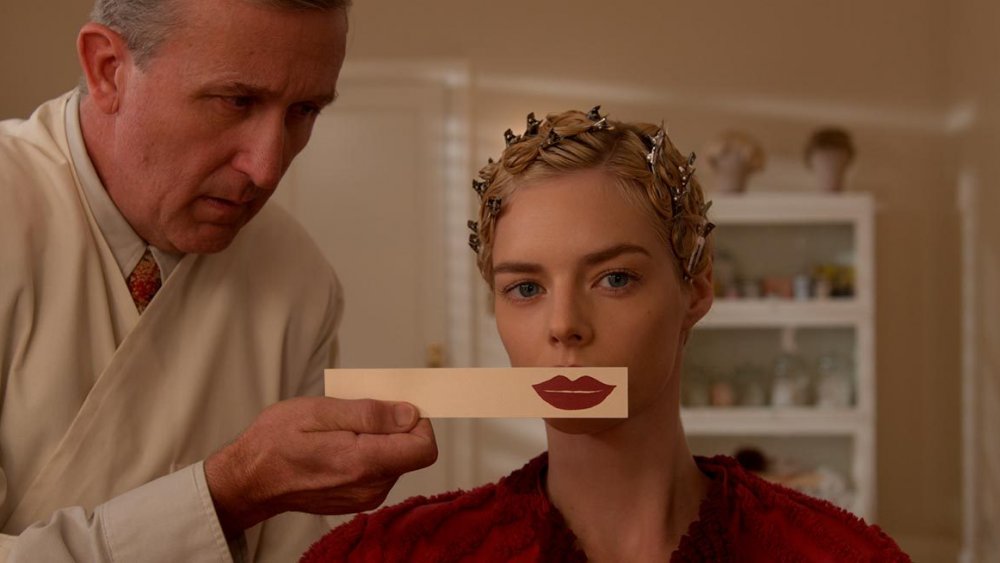 Unlike some of the actors on the show, Weaving's character, Claire Wood, is entirely fictional. The daughter of Ace (Rob Reiner) and Avis Amberg (Patti LuPone), who run Ace Studios, Claire is an aspiring actress who seems like she has the entire world at her feet, but her life isn't without complications.
In an interview with Harper's Bazaar, Weaving dished up some details on her character and explained her process. When asked if she had any connection to Claire due to her own show business family (her parents work in the industry, and her uncle is Hugo Weaving), Weaving said no, but detailed the research behind Claire.
Weaving recalled, "I was actually going through the notes I was doing before we started, and I was looking at the fatal flaw of a neglected child, because her father disapproves of her too. Both of her parents are pretty neglectful, emotionally, and don't believe in her. You know, they think she's spoiled and big-headed. Maybe her father a little less so. He just wants her to settle down and get married. But Avis and she have this very toxic relationship."
The actress continued, "With Claire's family, especially because she's an only child with these very important parents, she actually makes the choice not to use them to get ahead. She changes her last name. I think her ambition to be a film star is actually to get her parents' approval. She kind of thinks the only way they'll take her seriously is if she's literally in front of them on a screen and they're watching, because they are the head of the studio. That was really interesting to research."
Here's where you've seen Samara Weaving before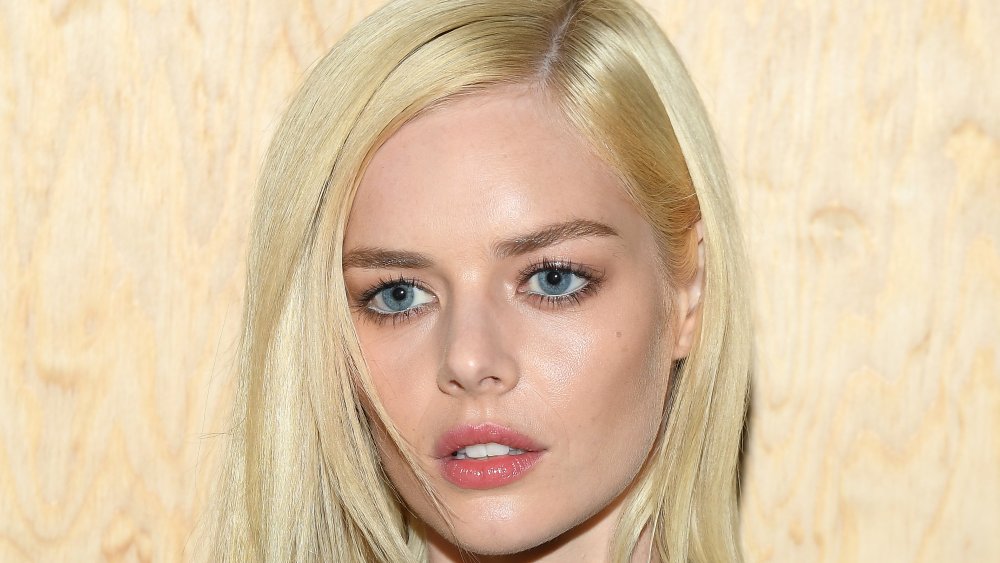 Pascal Le Segretain/Getty Images
At just 28 years old, this young Australian actress has amassed an impressive resume. After getting her start in Australian soap operas and appearing alongside her uncle Hugo in 2013's Mystery Road, Weaving booked her first big role in 2015 when she appeared on the horror-comedy TV series Ash vs. Evil Dead. Following that, she popped up in the action-comedy Monster Trucks alongside stars like The Office's Amy Ryan and Parks and Recreation's Rob Lowe, following that up with the horror-comedy The Babysitter and the action flick Mayhem in 2017.
In 2018, Weaving hit it big with an appearance in the Academy Award-nominated Three Billboards Outside Ebbing, Missouri, which scored a Best Picture nomination, as well as statues for Frances McDormand and Sam Rockwell and a nod for Woody Harrelson. Though Weaving also appeared on Showtime's SMILF as a regular from 2017 to 2019, she ended up leaving the show due to issues with star and showrunner Frankie Shaw. Luckily, her biggest opportunities were still ahead.
2018 also saw Weaving appear in the miniseries Picnic at Hanging Rock as one of three girls who goes missing at the start of the series, and one year later, she got her biggest break yet with a starring role in the comedic horror thriller Ready or Not alongside Adam Brody. 2020 found her appearing in Guns Akimbo, and in the not-too-distant future, you'll see her in Snake Eyes and Bill & Ted Face the Music (as Bill's daughter).
Clearly, Weaving has a bright future ahead of her, and a role in this buzzworthy new miniseries is yet another stepping stone to stardom. The entirety of Hollywood's first season is streaming on Netflix now.