The Truth About The Bales Of Clover On Yellowstone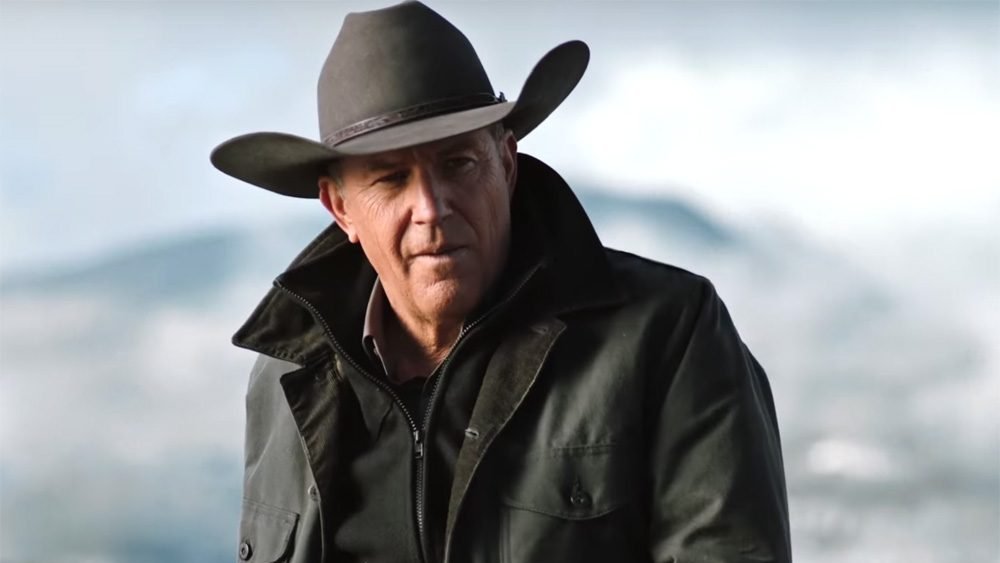 Paramount Network
If the first two seasons of Paramount Network's tightly-wound neo-Western series Yellowstone has taught viewers anything, it's that there are a few certainties when one enters the orbit of John Dutton (Kevin Costner) and his sprawling Big Sky Country ranch. Of all the characters on Yellowstone, John's the one character you do not want to get on the wrong side of. And it isn't even that hard to get on John's bad side; the best way to do so is to mess with either his land, his family, or his cattle. 
True as that statement has proven to date on Yellowstone, nefarious characters from all over are still lining up to do the man-dance with one of Montana's toughest and most battle-tested cattlemen. That was particularly true on Yellowstone's savagely tense second season, when John and the rest of the Duttons were seemingly beset on all sides by scheming souls bent on prying their beloved ranching lands away from them. That's his family and his land messed with already — and on the fourth episode of Yellowstone season 2, John's cattle finally played the part of target too. 
The episode opens with a pair of shadowy figures flying over the Yellowstone Dutton Ranch, dropping bales of hay along the way. The next morning, John and his crew wake to find hundreds of their cattle dead, presumably by poisoning. It turns out that those bales were full of clover. Certain varieties of clover are fatally poisonous for cattle if ingested, as it leads to bloat — and death by bloat is every bit as brutal as it sounds.
Those bales of clover were one of the Beck Brothers' many dastardly deeds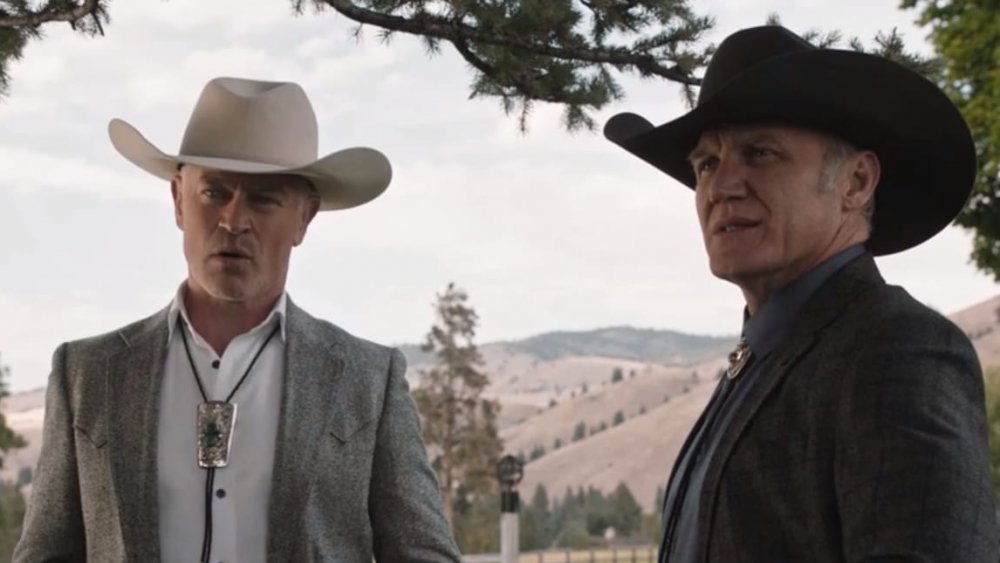 Paramount Network
If you're wondering who'd dare to take such despicable action against John Dutton and his family, well, there was a pretty long line of folks looking to tangle with the Duttons on Yellowstone season 2. Given the timing of the event, logic would've pointed at Thomas Rainwater (Gil Birmingham), the Native politician with big plans for a Yellowstone casino, or Dan Jenkins (Danny Huston), the greedy developer who very nearly scooped the Yellowstone Ranch away from the Duttons on season 1, as the culprits of the clover-bale-dropping.
As that that scheming duo were partnering on Rainwater's planned casino project, there was clear incentive for both to make a move against the Duttons. But as the season unfolded (and with it the investigation into the cattle kill), it became clearer that Rainwater and Jenkins weren't behind the dastardly act — though Jenkins callously wished he had done it. Instead, Yellowstone's newest bad boys, the Beck Brothers, quickly became the more likely the culprits. Their motivation, however, was less clear — particularly as the vile Malcom Beck (Neal McDonough) turned up at the Dutton Ranch the very day the cattle kill was discovered with his finger firmly pointed toward Jenkins, and looking to partner with John for some retaliation.
Viewers soon learned what prompted the Becks to make such a contemptible move: to get John to attack Jenkins and/or Rainwater and kill their casino deal. They did so in hopes of putting together their own casino plan. It obviously didn't work, and the Duttons soon figured out who masterminded the cattle kill for themselves. Once they did, it was all out war with the Beck Bros., who had indeed met their match in the Duttons — even if they also managed to inflict some serious pain on the man behind Montana's largest ranch and his fiercely loyal flock.