Cinematographer John Grillo On Shooting Westworld - Exclusive Interview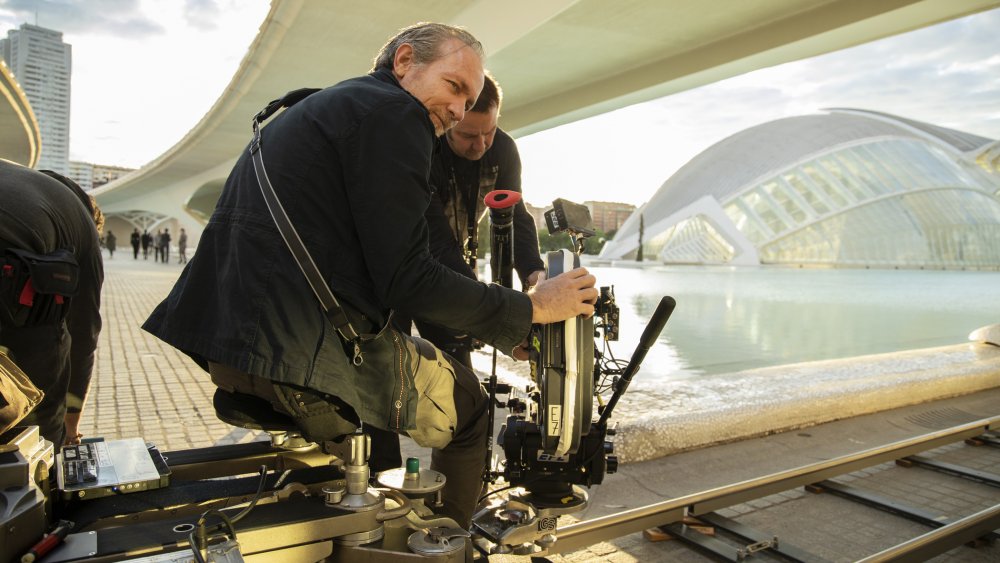 John P. Johnson/HBO
HBO's Emmy-winning Westworld is a science fiction series about a futuristic world intersecting with the re-imagined past. The main storyline in seasons 1 and 2 features a Wild West-themed park populated by lifelike androids, where visitors pay to live out their wildest fantasies. By season 3, those now-sentient beings have infiltrated the real world.
It's a compelling and complicated story that's visually spectacular. And much of that is owed to John Grillo's cinematography — the creation of onscreen images using lighting, framing, composition, and other techniques. Grillo has been the director of photography on eight episodes across seasons 2 and 3, having previously worked on such high-profile films as Ali, Bad Boys II, and Argo, as well as TV series like Teen Wolf and Preacher.
In an exclusive interview with Looper, Grillo delved into some of the most interesting places that Westworld has filmed, what inspires him, and how you don't always need to go to film school to make it in Hollywood. Here's what the Emmy-nominated cinematographer had to say.
The inspiration behind Westworld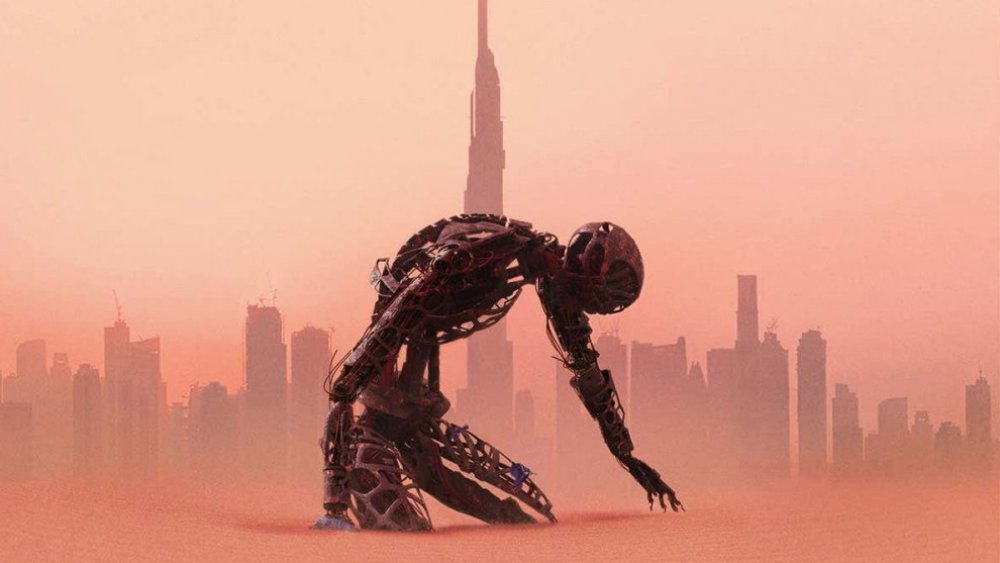 Westworld is based on the 1973 Michael Crichton film of the same name, how much did that influence the series?
Obviously that movie is pretty dated, in terms of its look and style. But it was a very iconic '70s sci-fi film, in a class with The Omega Man and Soylent Green and all those films that were feeding into a certain paranoia at the time — the Vietnam War and encroaching technology, which were very specific to their time. My understanding is that [creators] Jonathan Nolan and Lisa Joy used the bones of that movie to expound on technology and how it has infiltrated our lives to a greater degree now. When I first learned I was going to do Westworld, I thought I should re-watch, and it's definitely an interesting film. But there was nothing in the look that I could bring to what I do.
What other movies or television series inspire your work on the show?
I watched a lot of Westerns, obviously. I had a long list, like 3:10 to Yuma and Tombstone. Looking at all of those to get a feel for that. But I started on Westworld on the second season. They had already shot a season of it, so I already had material and had actually watched the show when it came out and really liked it. I already had a backlog in my head of what the show looked like and what the feel of it was. So, other than watching some Westerns for other references, like framing, I already had a feel for the show.
This season has a very different look and feel from the other seasons. What was that transition like for you?
We knew that this was coming by the end of the second season. But it was interesting to see the characters in new surroundings. When you get involved in a show like this, you not only help create the show but you also become a fan. You are invested in the characters, and sometimes you're on set shooting and say, "Dolores would never do that." You start to question certain things.
Do you have a favorite character to work with?
Boy, they're all so different and they all have their own quirks. You're invested in all of them. I don't necessarily have a favorite character. Maybe Thandie Newton's character [brothel madam] Maeve, just because she is so witty. There's a lot of female power there. It's always fun to shoot her. Evan Rachel Wood as [main protagonist] Dolores is also amazing, and there's a lot of action there. It's always fun to watch Evan do fight sequences. But you invest in the characters equally. You're always wondering what they're thinking, and how to visually interpret what they're going through internally.
The places behind the scenes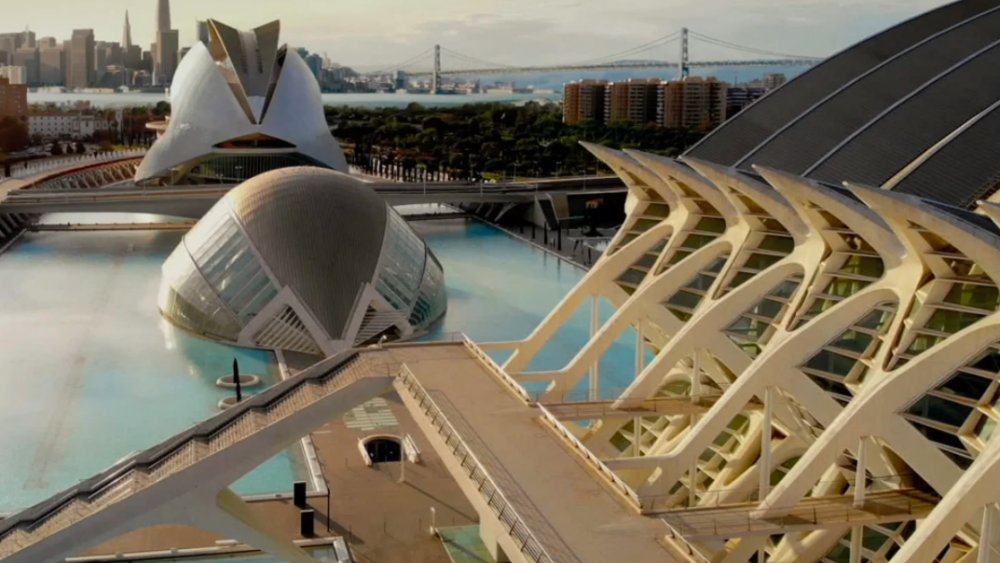 The series has filmed all over the world. Have you had a favorite place so far?
This season we had some really interesting places. There's this location in Spain, in Valencia, called the City of Arts and Sciences [built by Santiago Calatrava and Felix Candela] that features prominently as Delos' headquarters. That place is amazing. It's just unbelievably modern, and striking, and big. It's one of those places that you can't believe is real. It has an aquatic theme, and the architecture from a certain angle looks like a fish. Every angle that you look at, when you move around it, you get a different perspective and it's always impressive.
While scouting there for locations, I'd never taken so many pictures in my life in one place. I was just constantly snapping away because every angle was amazing. It's become a big part of Westworld, in terms of what we see outside the windows [of the headquarters], it's always present.
How about shooting at La Fabrica, the abandoned cement factory that architect Ricardo Bofill transformed into his home and office space?
That's my second favorite place. And it's interesting because you have the City of Arts and Sciences on one hand that's very baroque in a way, I guess you'd say, in the design. Then you have La Fabrica that has a different aesthetic. It's more minimalist in a way. Bofill carved these very tall, elongated windows into the silos, converted silos into stairways, with lots of vegetation around. It's a very impressive place. But it's very hard to film there, starting with getting the permission to film there. There were a lot of negotiations back and forth to let us shoot there. I don't think there have been many people that have shot there, if any.
On top of that, it's a difficult place to shoot in because of all the concrete. There is no place to rig lights — even if we wanted to — but we weren't allowed to rig lights in there or do anything that could damage any of the architecture. We filmed a garden scene with [season 3 antagonist] Serac and Maeve — it was beautiful, but surrounded by a concrete wall. We couldn't use a condor on the street to put up big lights, and it was cloudy and dark. Normally you're able to control that environment with silks or fly swatters, which are the big frames that you put on a condor to block the sun. We weren't able to do any of that, so we were really dependent on the weather. It was very difficult.
We were also right next to a schoolyard and there were all these kids playing. When you watch the scene, it's a miracle that it came out like it did, because the sound was bad, the lighting was problematic, but it turned out great.
As a director of photography, anything that's about architecture is always going to be exciting to me. We live to shoot in these interesting places. That's a cinematographer's dream, to shoot in a place that has rarely — if ever — been shot before. It's a treat, like being a kid going into a candy store.
Breaking into Hollywood by chance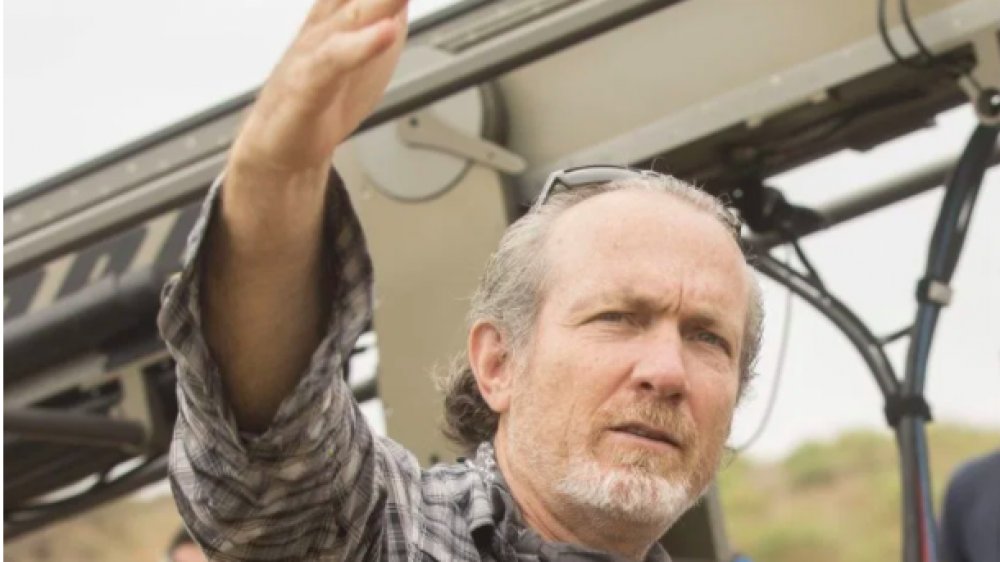 John P. Johnson/HBO
Was there a particular film or TV series that sent you down your career path? Something that really influenced you?
I never thought I'd be doing this when I was a kid. I had no idea what I wanted to do, but this was the last thing in my mind, to be in the film business. I was born in New York, but I was raised in Mexico. So I was in Acapulco in the '70s, and all our pop culture came from the U.S., if anything. We got Star Wars, and on TV we'd watch The Six Million Dollar Man or Wonder Woman. TV was not what it is today, by any stretch of the imagination. When I watched these things, I had no idea that people actually made these or how they made them; it was a mystery to me.
It was by chance that I happened to work on a Disney film in Mexico: Honey, I Shrunk the Kids. That's how I started working in film, and it was a slow learning process. So, there wasn't an a-ha moment or anything like that, I just started learning it and I liked it. And I was not just learning about how to make them, I was learning about life through the films that I was working on as an assistant.
So you didn't go to film school?
No, film has been my school. I've learned what I've learned from film, and it has worked out great. I couldn't see myself doing anything else. I wouldn't know how to do anything else. This is what I've devoted my life to. It's taken me around the world. I've seen things that I'll never forget, that are ingrained in me. I've seen other cultures and met people from around the world, worked with them, got drunk with them. It's just been incredible.
Next up for John Grillo: Snowpiercer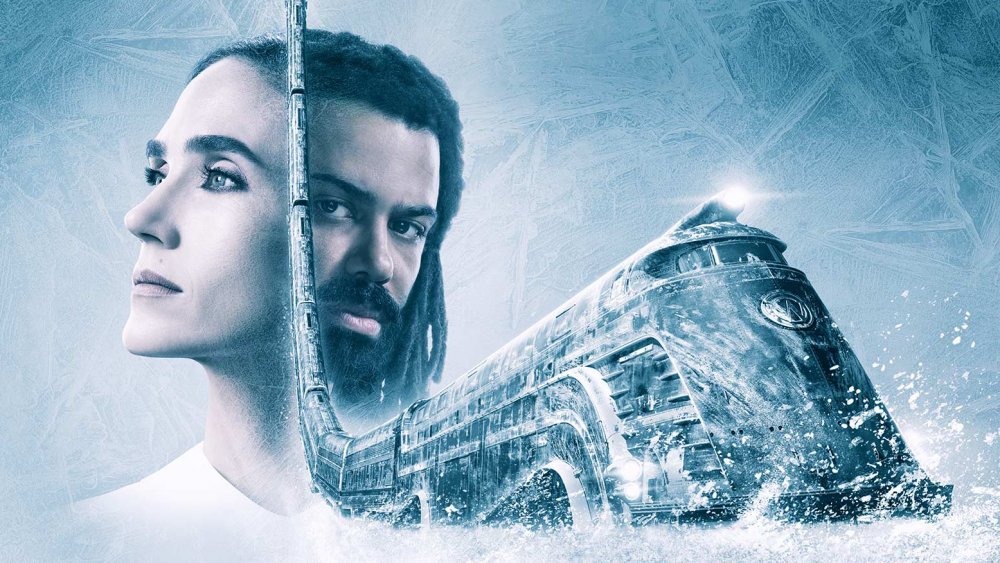 Next up for you is the new TV series Snowpiercer, based on the film by Academy Award-winner Bong Joon Ho. What was it like working with him?
I wish I could say that he was there, but he really wasn't. He came to visit the set one day, but he wasn't really present for it. I don't know how much input he had on the show, but I heard he was very happy. We tried to stay close to the look and feel of the movie. The original pilot for the show completely changed the look, and the studio was not pleased. So we had to redo the whole thing. It's going to be interesting to see how people receive it in today's atmosphere. It's post apocalyptic, about the last remnants of humanity on a train and the whole class system.
It's a challenging show because it all takes place on a train. Basically the whole show is shot on stage, and we built all these train sets and our philosophy was: How do we make it uncomfortable for us as a crew so that we can translate that to the screen? To really feel the constraints of the train always around you?
And what was that experience like?
Well, you get used to it. The first season was harder because we were just getting our heads around how to shoot it and how to make it interesting and how to move the camera in the space without having to take walls out of sets. Although we did build some of the sets in a modular way so you could pull walls out, we tried to avoid it as much as possible so that it felt like the camera was always on the train, inside with the characters. But thanks to modern technology with digital cameras and how small they are, and all these rigs that keep coming out, we devised mini cable cams that we could rig on the ceiling of the train and have a camera float above people. There are also a lot of handheld cameras, obviously. A lot of old-school filmmaking — just put the camera on your shoulder and run with the actors.