Why Four From 6 Underground Looks So Familiar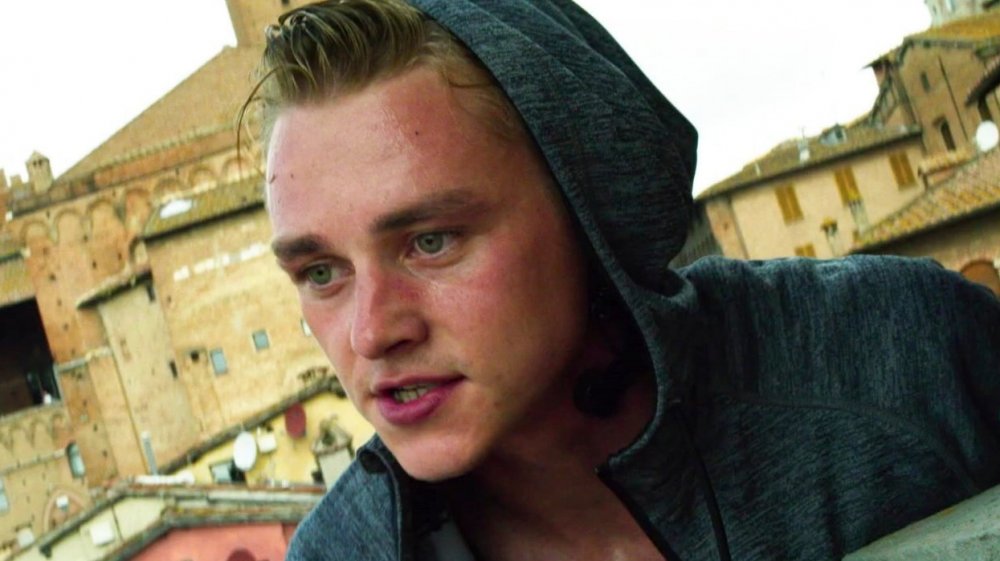 Netflix
Streaming viewers in the market for a big fat dose of adrenaline-charged action insanity can find it in 6 Underground, a film that might be capable of quickening your pulse even if it's playing in a different room. Its plot centers on a billionaire who fakes his own death in order to set up an international vigilante squad, one with a mission to take down some of the most brutal criminals in the world — but that's of secondary importance. What you really need to know about 6 Underground is that it was written by Rhett Reese and Paul Wernick, the scribes behind such enjoyably bonkers films as Zombieland and Deadpool; that it stars Deadpool himself, Ryan Reynolds, whom you and basically everyone else in the world loves; and that it was directed by Michael Bay, a man who can't brew a cup of joe without the coffeemaker exploding in super-rad, cinematic fashion.
The team assembled by Reynolds' character One is full of familiar faces — including French actress Mélanie Laurent (Now You See Me) as Two, Corey Hawkins (Straight Outta Compton) as Seven, and Dave Franco (The Disaster Artist) as Six. But among those faces, you might have found one to be extra familiar: that of "Four," the young parkour runner and thief who gets a lot of flashy action beats in the film. 
If you're thinking you've seen his face somewhere before, we're thinking you're right. The actor's name is Ben Hardy, and he's popped up everywhere from British soap operas to big-budget superhero blockbusters. Here's why Four from 6 Underground looks so familiar.
Ben Hardy got his start on an iconic British TV series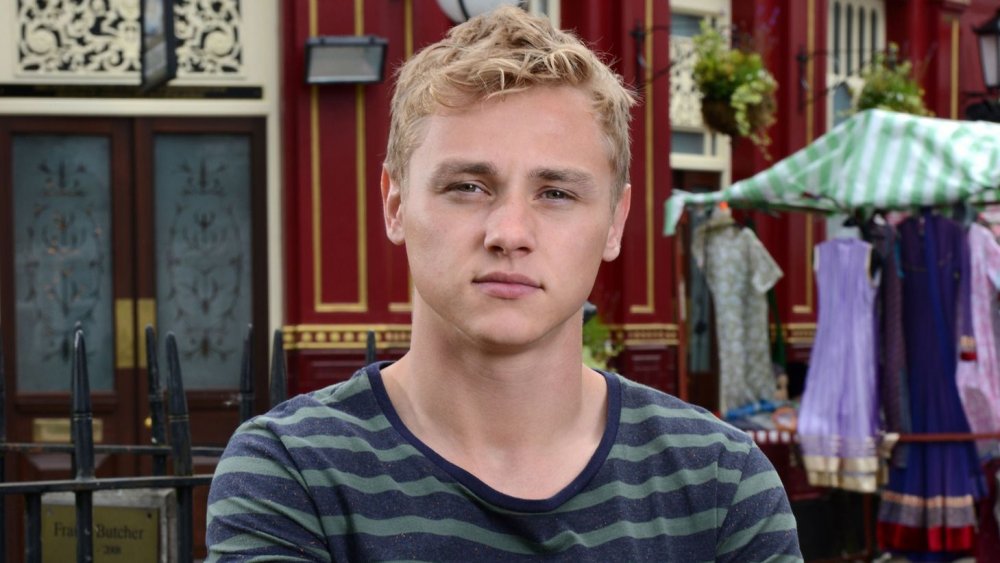 BBC One
As a Brit, Hardy made his first splash as an actor on the other side of the pond. For his screen debut, he made an uncredited appearance on the BBC period drama Call the Midwife in 2012, following that up with a pair of appearances on the BBC telethon Children in Need. It didn't take long for the young actor to land his first regular gig, though, and we do mean regular. In 2013, Hardy took over the role of Peter Beale on the iconic, long-running BBC One soap opera EastEnders, a part he would hold down for two years and a whopping 189 episodes.
The passage of time can get a little slippery in soap opera land, and EastEnders is no different. Francis Brittin-Snell originated Peter Beale in 1993 before the role was handed off to a series of actors over the next couple of decades. Hardy was actually the sixth actor to portray the character, who has remained virtually ageless since the '90s. After Hardy departed EastEnders in 2015, the character was retired for five years; Peter Beale resurfaced in 2020, now played by Dayle Hudson.
EastEnders may have been a plum gig for Hardy, but the actor had his sights set on bigger things. Forgoing the usual gauntlet of bit parts and guest appearances often racked up by budding thespians on their way to blockbuster glory, Hardy went directly from British televisions to American multiplexes for his next role.
Ben Hardy had a super feature debut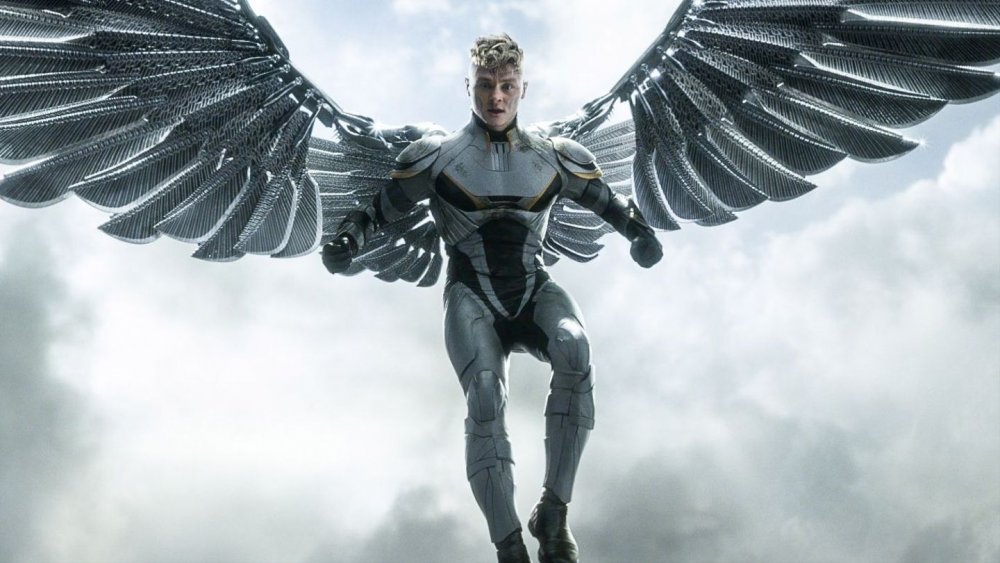 Fox
Hardy's feature film debut was in 2016's X-Men: Apocalypse, portraying Warren Worthington III, a version of Archangel who had undergone a bit of a change in appearance and nationality after Wolverine's timeline meddling in the previous X-feature, 2014's Days of Future Past. Now British rather than American, Archangel is introduced brawling in an underground Berlin fight club. He eventually becomes a minion of Apocalypse (Oscar Isaac) — one of the ancient gods' "four horsemen" — and turns against his fellow mutants.
At the time, nobody was more surprised than Hardy at his good fortune landing a major role in a Hollywood superhero epic. Speaking with MTV News around the time of the film's release, the actor said that he sent the flick's producers an audition tape on a lark. 
"I was in the U.K. and I had a self-taped audition," he remembered. "I'm supposed to put myself on tape doing the lines and I was like, 'Why should I bother auditioning for X-Men? I'm not going to get it. They get tapes from hundreds of people.' But I did it, thought nothing of it, and didn't hear anything for a few months. I forgot all about it. Then I was in L.A. to take some meetings, and my agents were like, 'We didn't tell you, but you have a screen test tomorrow.' So I did the screen test and then I got the job. It all happened kind of fast, really."
While X-Men: Apocalypse is arguably Hardy's biggest role to date, he's continued to land work in interesting features in the years since.
Ben Hardy was in a pair of star-studded features that found small audiences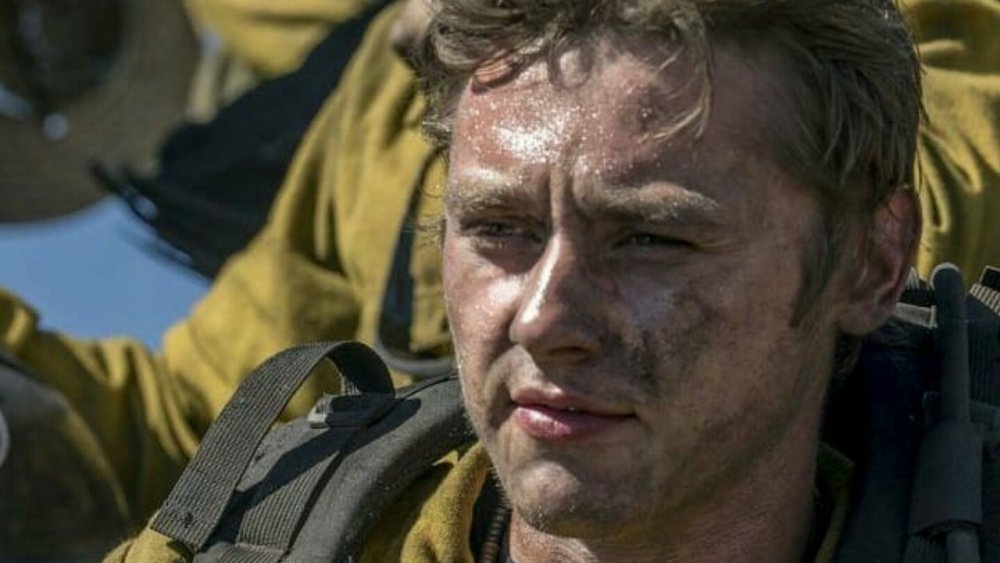 Sony/Columbia
The first of these was the 2017 biopic Mary Shelley, in which Hardy portrayed John William Polidori — author of a short story entitled "The Vampyre," which is held up by many as the seminal work of vampire fiction. Hardy shared the screen with Elle Fanning (The Neon Demon) in the title role, along with Maisie Williams (Game of Thrones), Douglas Booth (The Dirt), and Tom Sturridge (Velvet Buzzsaw). While Mary Shelley made a splash on the festival circuit, it received only an extremely limited theatrical release. 
Hardy's next film failed to attract much attention despite a wide release, star-studded cast, and rave reviews. That flick was also from 2017, entitled Only the Brave. It paid cinematic homage to the elite team of firefighters known as the Granite Mountain Hotshots. Helmed by Top Gun: Maverick director Joseph Kosinski, Only the Brave saw Hardy playing Wade Parker and appearing alongside megastars like Josh Brolin, Miles Teller, Jeff Bridges, Jennifer Connolly, Taylor Kitsch, and Andie McDowell. Unfortunately, the film grossed only $26 million worldwide against a $38 million budget. 
It appeared that Hardy's cinematic fortunes may have been waning after starting off hot with his blockbuster Hollywood debut — but that all changed in 2018, when he starred in one of that year's biggest hits.
Ben Hardy played a rock legend in Bohemian Rhapsody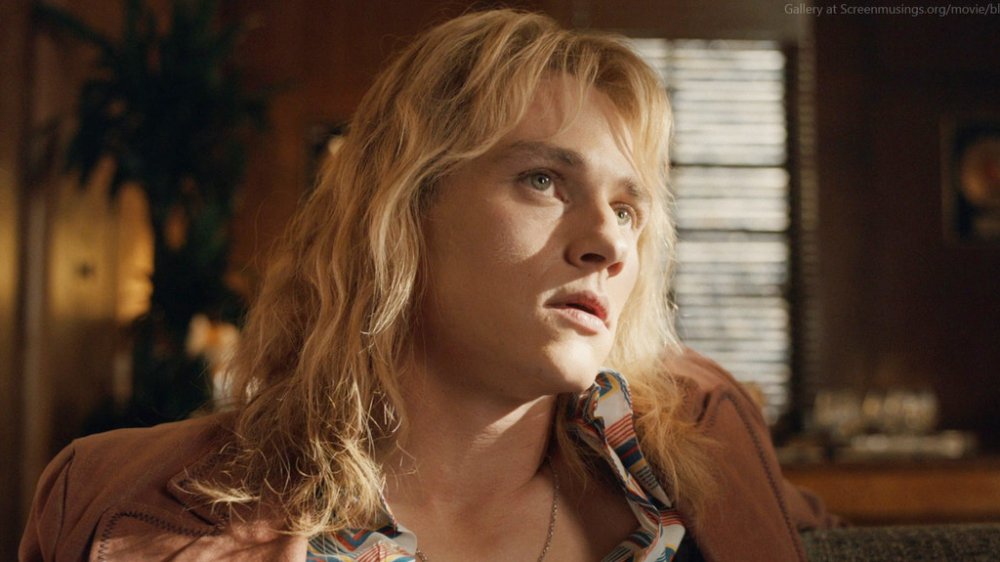 20th Century Fox
When Bohemian Rhapsody hit screens in the winter of 2018, the biopic of the legendary rock band Queen blew away audiences — due in no small part to Rami Malek's channeling of the band's late lead singer, Freddie Mercury, and the unbelievably accurate depiction of one of the band's most storied performances: their 1985 set at the Live Aid benefit concert. Somewhat lost in the shuffle amid all of the accolades for Malek, though, was the fact that the rest of the actors portraying Mercury's bandmates turned in performances that were just as eerily spot-on — including Hardy, who portrayed the band's drummer, Roger Taylor.
In an interview shortly after the film's release, Taylor himself admitted to being taken aback by the performances of Bohemian Rhapsody's cast. "They got very close to us, visually and as actors, which made it particularly uncanny for us to watch," he said (via CinemaBlend). "After a couple of viewings, I mean you just start to completely believe, 'Oh that was us.' No, no it's not. It's other people, but phenomenal."
Since the rousing success of Bohemian Rhapsody, Hardy has been rather busy. He'll follow up 6 Underground with a pair of features, both currently in post-production, which are expected to be released later in 2020: the heist flick Pixie (opposite Bates Motel's Olivia Cooke and the great Alec Baldwin), and the steamy thriller The Voyeurs (with Euphoria's Sydney Sweeney and Jurassic World: Fallen Kingdom's Justice Smith). A future project of Hardy's that's gearing up to begin production is Recovery, an actioner centered around a looming terrorist attack, in which Hardy will star opposite veteran thespian Tim Roth.
That's a long way from EastEnders for Hardy, and the future looks exceedingly bright. He's one young star who appears to have only scratched the surface of his talent, and we have the distinct feeling that great and unexpected things lie ahead for the versatile actor.