Why Saju From Extraction Looks So Familiar
Extraction, the latest action-thriller from Infinity War and Endgame masterminds Anthony and Joe Russo, is full of familiar faces. Of course, there's Chris Hemsworth as Tyler Rake, a fearless mercenary who's charged with rescuing the son of an imprisoned drug lord from a rival gang. Stranger Things, Black Widow, and Hellboy star David Harbour plays Gaspar, an old but not completely trustworthy friend of Rake's. Golshifteh Farahani, who you probably know from Pirates of the Caribbean: Dead Men Tell No Tales, Paterson, and the Leonardo DiCaprio vehicle Body of Lies, appears as Nik, Tyler's confidant and second-in-command.
And yet, every time Randeep Hooda is onscreen, he steals the show. As Saju, a former special forces officer who now serves as head enforcer for Rake's client, Hooda both butts heads and teams up with Hemsworth throughout Extraction, and their scenes together are some of the very best in the movie. Not convinced? Watch their epic knife fight. You'll see what we mean.
While Hooda has close to 30 films on his resume, Extraction is his first big Hollywood movie. It won't be his last. Still, if you're up-to-date on Indian cinema — or just good-looking dudes — you've almost certainly seen Hooda before. Here's where.
Monsoon Wedding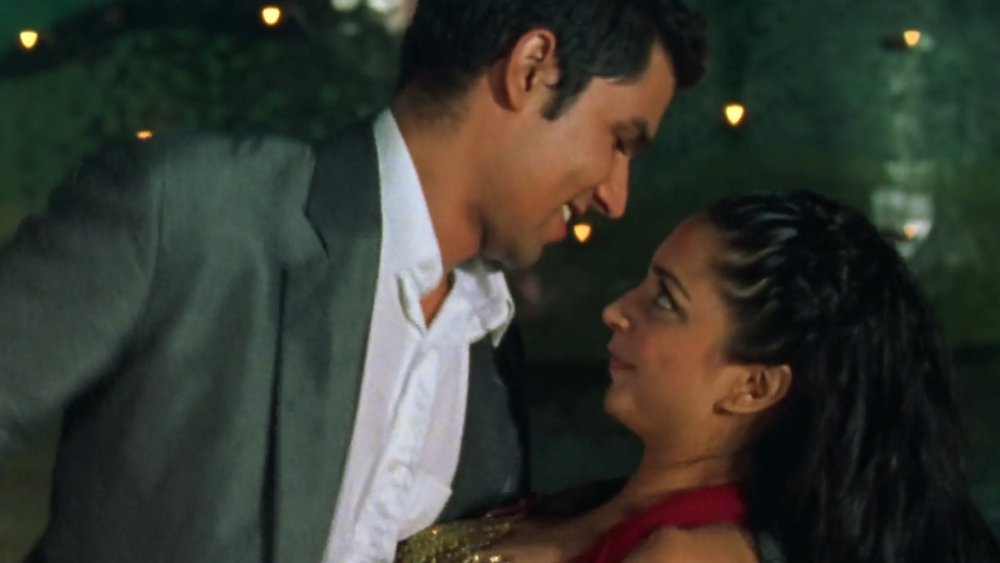 Randeep Hooda's first movie was a big hit. It was 2000 when the actor and model, who had just finished a postgraduate degree in business management and human resource development in Australia, was cast in Mira Nair's Monsoon Wedding. If you're a fan of Bollywood movies, you've probably seen it. Monsoon Wedding follows one family's attempts to navigate the drama surrounding a big, traditional Indian wedding, which reunites family members from all over the globe. It's funny, it's dramatic, and it's very, very popular.
Seriously. Monsoon Wedding won the Golden Lion at the Venice Film Festival, picked up an Independent Spirit award for producing, was nominated for both a Golden Globe and a BAFTA, and regularly tops lists of the most romantic movies ever made. It's even been adapted into a stage musical that's being eyed for a possible Broadway run.
Hooda's part in Monsoon Wedding is a minor one — he plays Rahul Chadha, a hunky college student who's studying in Australia, giving Hooda the chance to show off his Australian accent — but you'd think that being a part of such a big movie would've kickstarted his career. Unfortunately, that wasn't the case. While Monsoon Wedding was a huge success, Hooda didn't appear in another movie for the better part of five years.
Once Upon a Time in Mumbaai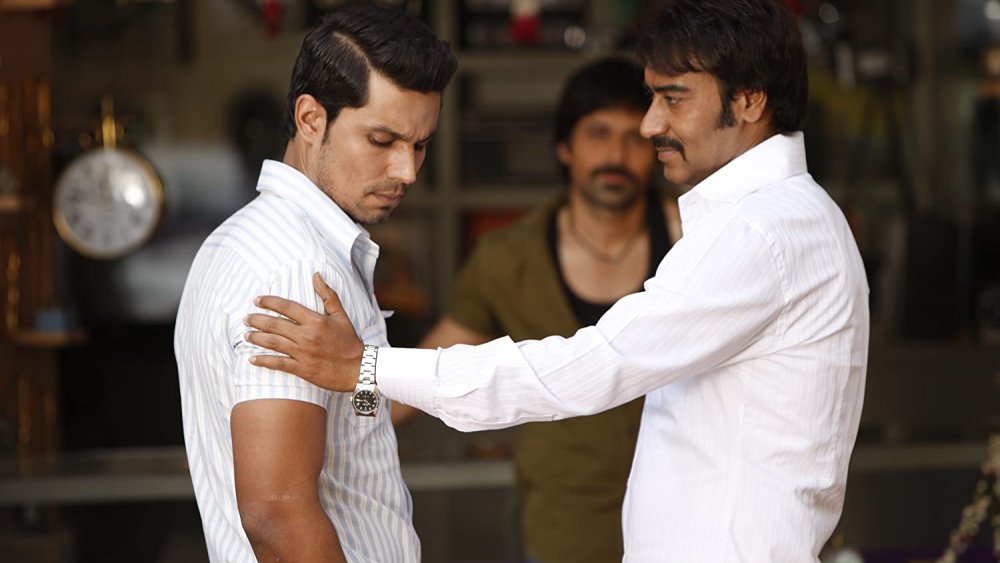 For the rest of the '00s, Hooda passed the time in movies like D, in which he played a gangster, the horror anthology Darna Zaroori Hai, and Risk, in which he stars as a cop trying to topple a crime lord. However, while he earned praise for his performances, none of those movies were particularly successful. In 2010, Hooda was still looking for his big break.
With Once Upon a Time in Mumbaai, he found it. The film, which follows the rise of a fictional gangster who participated in the very real Bombay bombings of 1993, was both a critical and commercial success, and Hooda is all over it. As assistant police commissioner Agnel Wilson, who inadvertently helps Shoaib Khan (Emraan Hashmi) take over the Mumbai underworld, Hooda is one of the movie's leads. His character narrates the movie, and many reviews lavished praise on Hooda's performance. Ten years after he landed the part in Monsoon Wedding, Hooda was a legitimate star.
Hooda credits Once Upon a Time in Mumbaai with revitalizing his career and renewing his enthusiasm for acting. It made him an international heartthrob, too. In 2011, an IMDb poll named Hooda one of the 20 sexiest men on the planet, a title he shared with the likes of Gerard Butler, Joaquin Phoenix, and Paul Walker. Hooda downplayed the honor — "I guess I have my parents' genes to thank for that," he quipped to The Times of India — but he was quite appreciative of all the professional opportunities Once Upon a Time in Mumbaai opened up. For Hooda, life would never be the same.
Saheb, Biwi Aur Gangster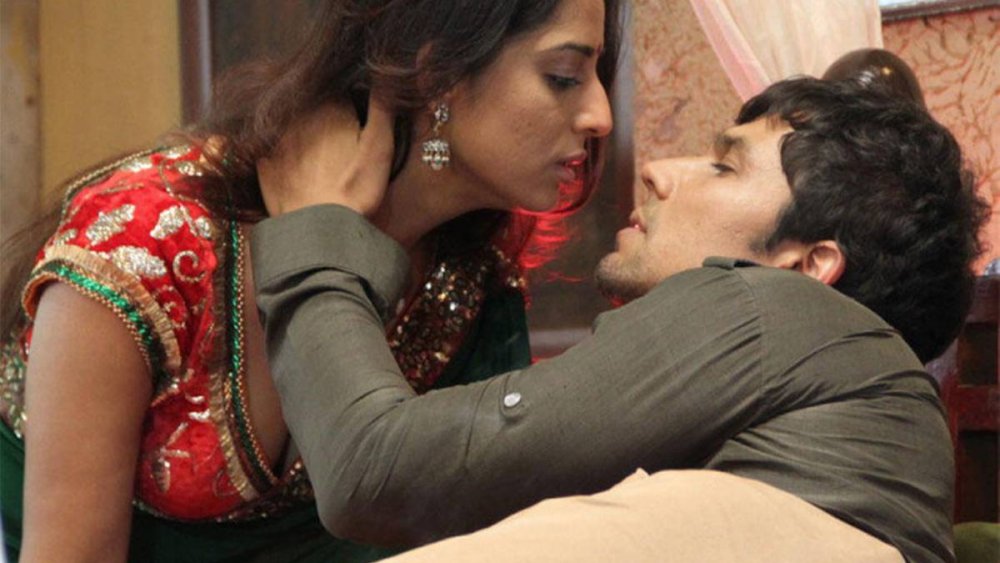 Once Upon a Time in Mumbaai made Randeep Hooda famous, but Saheb, Biwi Aur Gangster proved he had staying power. The movie tells the story of an Indian ruler and his wife who find themselves embroiled in a fierce battle for political survival that's completely upended when their new driver, played by Hooda, arrives.
See, the new addition to the Raja's household isn't a mere servant. He's a mole who's there to spy on and ultimately murder the man. Things get even more complicated when the gangster falls in love with the Raja's wife and begins making plans to take both the woman and the Raja's power for himself.
Saheb, Biwi Aur Gangster didn't set the box office on fire, but reviews were excellent, with Hooda receiving particular praise. In addition, the one-two punch of Once Upon a Time in Mumbaai and Saheb, Biwi Aur Gangster helped solidify Hooda's reputation as a go-to actor when you have a story dealing with the wrong side of the law. In movies like Jannat 2 and Kick, he plays a cop. In Jism 2, he plays an assassin. In Ungli, he plays a vigilante, and in Main Aur Charles, a serial killer. So when Hooda was cast as a gangster for Extraction? Yeah, he's done this kind of thing before.
Sultan and other work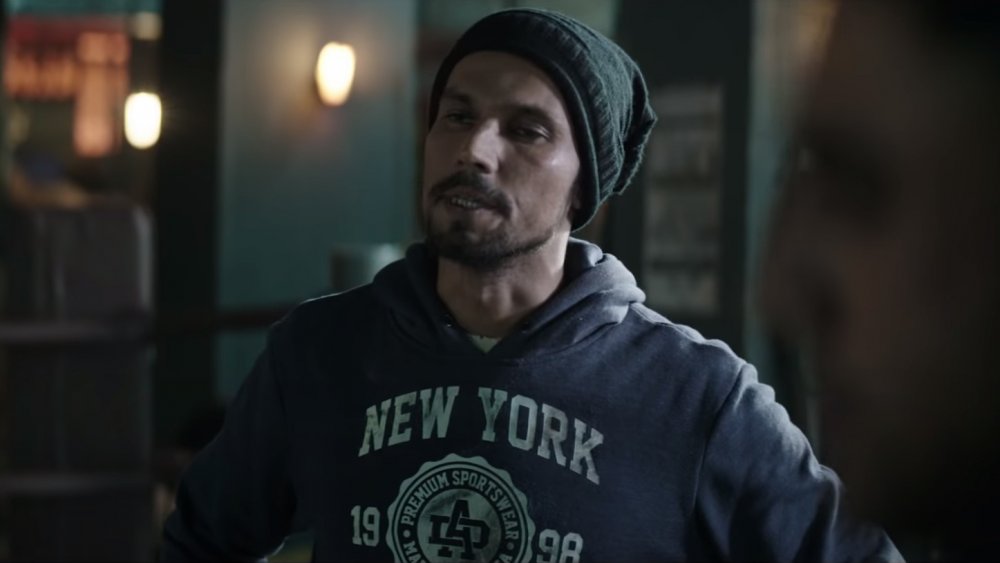 By 2016, Hooda had more than proven his chops as a leading man, but for Ali Abbas Zafar's Sultan, he took a supporting role. Good thing, too, because Sultan is by far the most successful movie that Hooda has appeared in, at least going by box office numbers. The sports drama nabbed tons of awards (and even more nominations), and is currently the eighth-highest grossing Indian film of all time.
Not that Hooda's part in the movie is small, of course. Sultan tells the Rocky-like tale of retired wrestler Sultan Ali Khan (played by Bollywood legend Salman Khan), who's now busy trying to open a blood bank in honor of his late son. In order to save the local MMA league, a promoter lures Sultan out of retirement, but the former combatant has a fair amount of ring rust. That's where Hooda comes in. As MMA trainer Fateh Singh, it's Hooda's job to whip Sultan into shape, getting him ready for the competition that could save the league, the blood bank, and Sultan's family.
Hooda only made a couple of other movies between Sultan and Extraction, but that doesn't mean that he hasn't been busy. In addition to his film work, Hooda is an accomplished theater actor, as well as a playwright. He's a competitive equestrian, with a number of medals to his name. Still, don't expect Hooda to disappear from the screen for long. Thanks to his turn in Extraction, western audiences finally know what makes Randeep Hooda so special. Hollywood stardom can't be too far behind.