Community Producer Is Confident A Movie Will Happen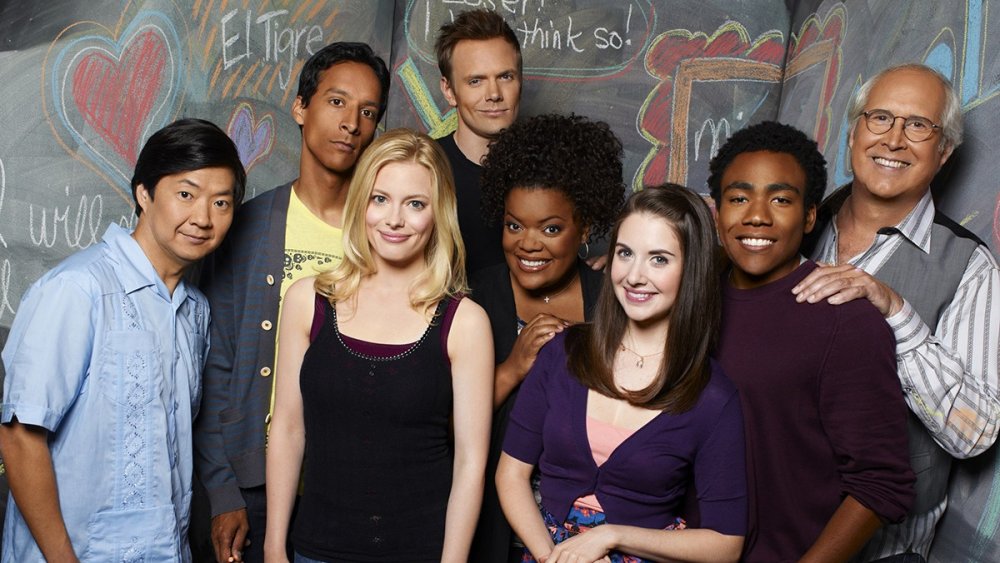 NBC
Community was always an enterprise by and for underdogs. The NBC sitcom was seemingly constantly on the verge of cancellation, with its extremely online fan base spreading the gospel of Greendale Community College weekly, doing everything in their power to pump up the show's relatively paltry ratings. 
The show's fans saw their own desires reflected on the series when the Greendale study group's resident pop culture obsessive, Abed (Danny Pudi), fell under the sway of a similarly doomed series. He loudly proclaimed that NBC's smart subversion of superhero dramas, The Cape, would run for "six seasons and a movie!" and a rallying cry was born. Against all odds, Community's six seasons have come to pass, but a movie still eludes the devout fandom. 
Die-hards can take heart in a new interview with the show's former producer and director Joe Russo. He told Collider that he thinks that the time is right for the long-awaited feature-length return to the world's most dysfunctional community college campus — thanks in large part to the world's biggest streaming service.
Netflix has helped to renew interest in Community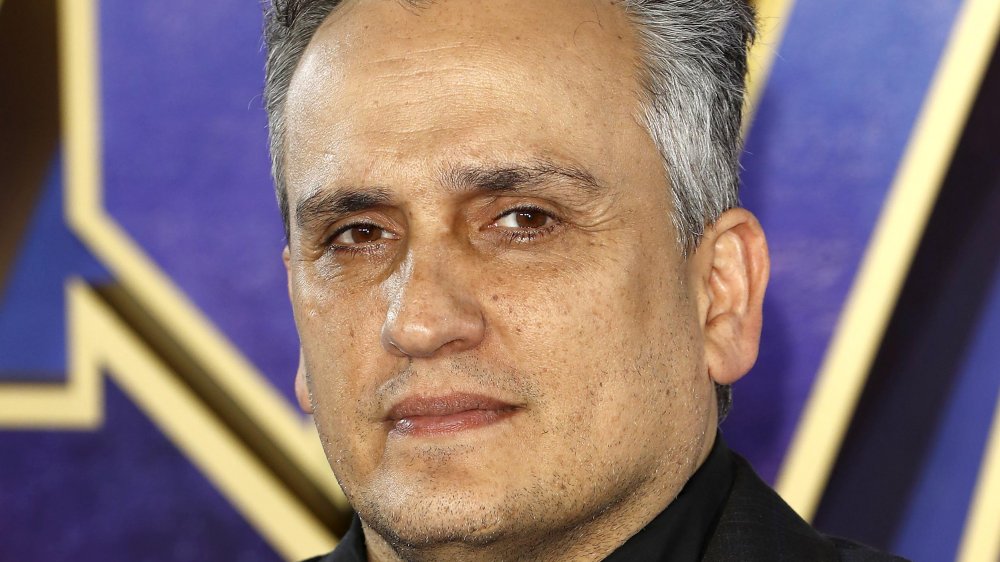 John Phillips/Getty Images
Russo's newfound positivity around the idea of a movie comes after Community made the leap to Netflix. The genre-twisting misadventures of the study group finally found a large and receptive audience in binge watchers; the series quickly rocketed to near the top of Netflix's streaming offerings soon after its debut on the streamer. Russo thinks that with its ridiculously deep pockets, Netflix might be open to the idea of a movie.
"We'd certainly be willing to do it. We love our Community family. That cast, we're all still very close to all of them. It'd certainly be schedule-depending for us. But I believe there will be a Community movie, especially now that it's doing so well on streaming," he said. "Someone like Netflix could step up and make that movie." 
Joe Russo and his brother Anthony have spent their time away from Community working in the Marvel Cinematic Universe, crafting four of the best-received efforts in the entire franchise — including Avengers: Endgame, the currently reigning highest-grossing film of all time. Joe credited his time at Community as a sort of crash course in how to work within a specific genre.
"We were just constantly exploring and subverting genre," he said. "It seemed every week we were chasing up our style and our tone, the look and feel of it, the score, the way the characters behaved. We were able to explore genre on a very deep level. When you're subverting genre, you're studying it to such an extent that you're really understanding the nuances of it. That was critical, and certainly the paint ball episodes [which all explored different genres and styles] were a huge part of our Marvel career."
A Community movie would have to honor the series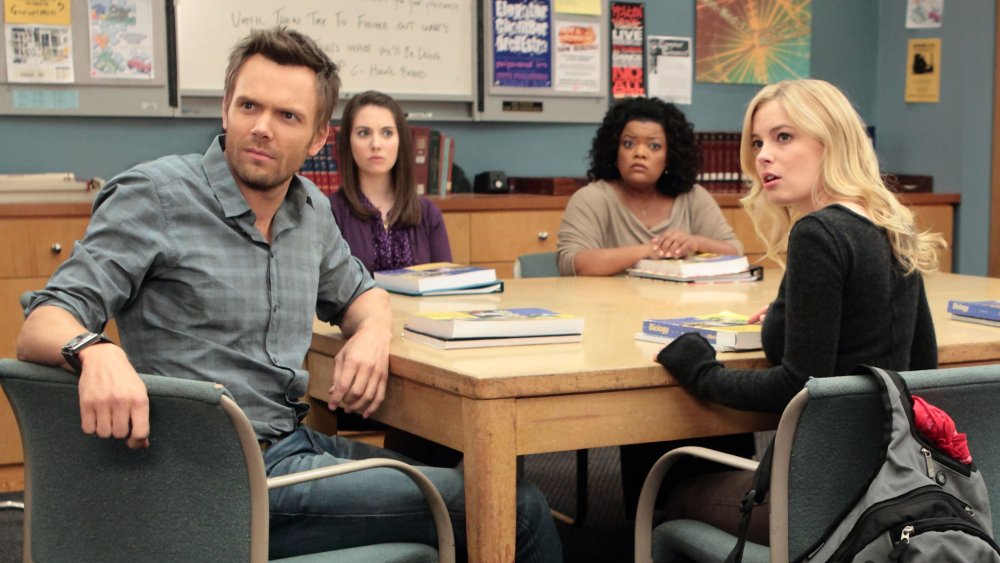 NBC
As half of the brain trust behind Avengers: Endgame, Russo understands better than most how to handle a movie that will be an event unto itself. Even so, he feels that Community would not be well-served by a big-budget treatment, preferring to keep the low-budget feel of the original series in any potential movie. 
"I don't think you'd want to see it with a really big budget. Part of what is so compelling about the show is that it's very quaint, it's Greendale as an underdog," he said. "I don't think you'd want to suddenly execute it with crazy high production value and set design."
Other members of the Community cast have expressed interest in a movie, including actress Alison Brie and head honcho Dan Harmon (who has been just a bit busy with his smash hit Adult Swim series Rick and Morty). The showrunner said that he wants to do a movie, but hopes to pull it off the right way. 
Harmon explained to TV Line that he'd like to "wait a little bit, let [the cast] explore their awesome careers, and then we get together for an incredible movie." It seems that wait might be coming to an end, and we're certain that Community fans will embrace any continuation they get with open arms.