Community Season 7: Will The Show Ever Return?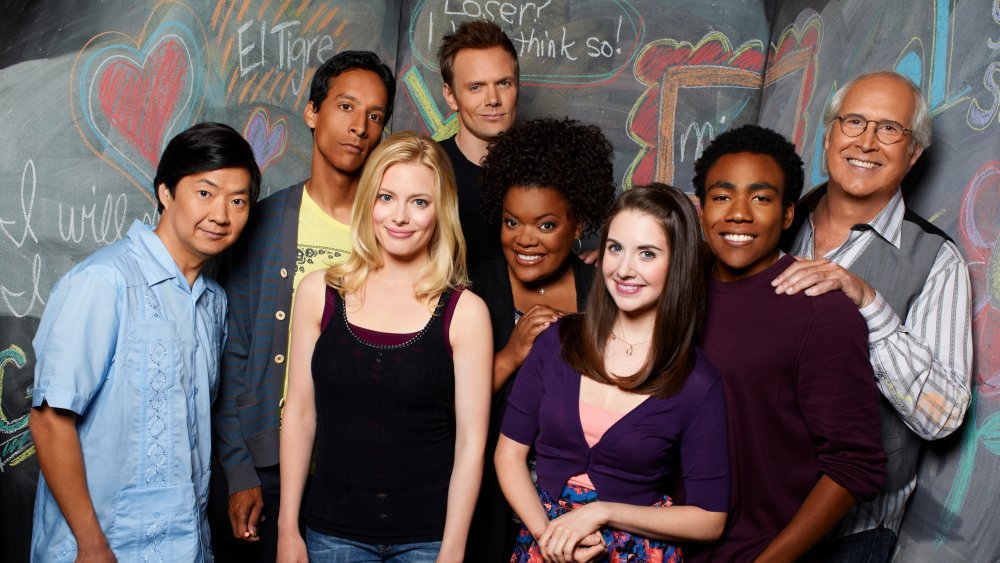 NBCUniversal
Six seasons and... a seventh?
Fans of the NBC-turned-Yahoo!-Screen comedy Community know the pain of having to wait for the next season more than anyone. After five seasons on NBC, the Dan Harmon-created series was canceled due to several reasons (mainly low ratings) and was revived on the Yahoo! platform as one of its first and only half-hour scripted shows. Another round of heartbreak came when Community was axed again after season 6.
The show began as a series about suspended lawyer Jeff Winger (The Soup's Joel McHale) forced to enroll in a community college in the fictional town of Greendale, Colorado, when it's discovered that he faked his Bachelor's degree. But somewhere along the way, the quirky core cast and ingenious mash-up of pop culture and meta-satire turned Community into a cult comedy classic about friendship and underdogs that some critics even credited with reinventing the single-camera sitcom.
Also starring Chevy Chase, Donald Glover, Alison Brie, Yvette Nicole Brown, Gillian Jacobs, Danny Pudi, Ken Jeong, and Jim Rash, Community catapulted many of its stars to successful and high-profile careers in film and television. Community and its ensemble not only became award-winners but also household names. Unfortunately, being beloved by fans and critics alike when your ratings start to slip isn't enough to keep you on the air, especially on a major broadcast network like NBC. Despite its acclaim, Harmon's comedic creation continuously lived on the brink of cancellation before finally getting its first of two axes. Yahoo! Screen then saved the series from the TV graveyard at the behest of fans, indulging them in their meta-inside joke from season 2.
The Yahoo! continuation helped the series meet one half of that goal — six seasons — before the streamer folded, effectively canceling the comedy once again. But could Community's fandom revive the show for season 7?
A Community movie seems more likely than a season 7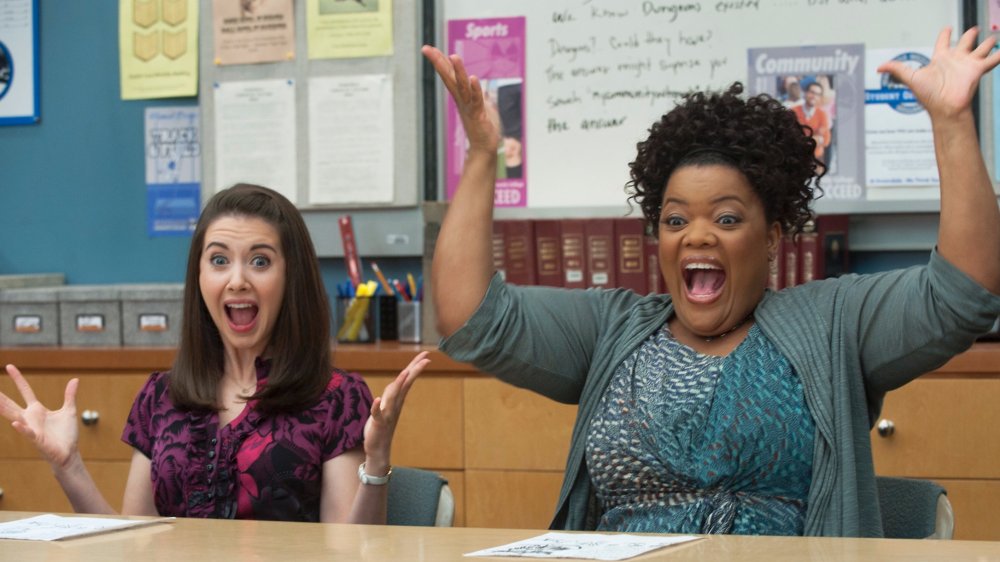 NBCUniversal
For those not in on the joke that underpinned years of Community "Save our Show" campaigns, it's a line from the episode "Paradigms of Human Memory." When Jeff implies that one of monotone pop culture nerd Abed's (Danny Pudi) favorite shows will get canceled, Abed retorts that it will score "six seasons and a movie." That line became a rallying cry for Community fans, and was jokingly attributed to several of the show's surprising renewals.
While the joke references six seasons and a movie, Harmon and much of the cast have for years said they'd be on board for a season 7. Though Donald Glover left the series before its end and several of the core ensemble members didn't stuck around until the show's final moments, if schedules align and there's a collective willingness, Harmon is ready to helm it. Given the show's ratings track record and the busy schedules of its former stars, a movie seems more likely than a season 7, according to both the cast and creator.
In February 2020 during a Reddit AMA, Alison Brie, the actress who plays bubbly know-it-all Annie, revived fans' hopes that it may happen. The Community star responded to a fan's question about the potential movie by revealing that she "actually got an interesting call about it this week," and that they should "stay tuned." (via Newsweek). Then, in an oral history of the series published by The Independent in April 2020, creator Dan Harmon confirmed that "ideas have been kicked around"; meanwhile, star Yvette Nicole Brown, who portrays the sweet-but-strong Shirley Bennett, said she believes "a movie is inevitable."
Interestingly enough, all six seasons of Community have recently been added to Netflix, which has funded both show revivals and movie spin-offs, including the Breaking Bad movie El Camino. So, who knows? Maybe fans really will get their six seasons and a movie after all.