The Untold Truth Of Nell Jones From NCIS: Los Angeles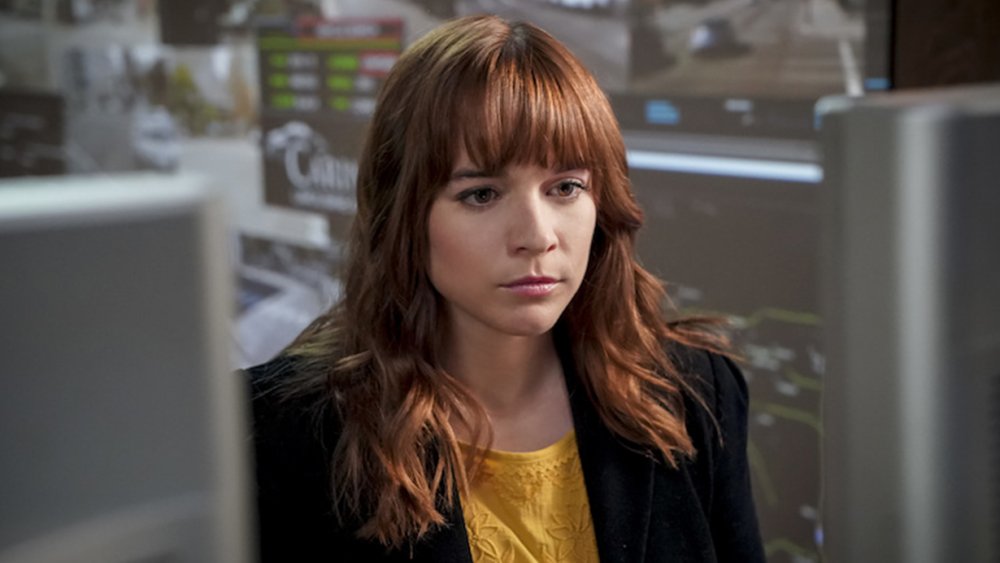 CBS
Anyone who watches NCIS: Los Angeles will tell you that Penelope "Nell" Jones (Renée Felice Smith) is just as much a part of the team as the rest of the agents who work out in the field. She and Eric Beale (Barrett Foa) may be stuck in the Office of Special Projects most of the time, but without their incredible work as intelligence analysts, the rest of the team would be flying blind most of the time. Instead, they always have Eric and Nell in their ears, providing them with invaluable intel without which they could never hope to actually catch the bad guys. 
Nell joined the team on the season 2 episode "Special Delivery," ruffling some feathers as she brought an unexpected level of confidence to OSP — finishing Eric's sentences in a way that, at the time, was somewhat less than endearing and leaning more towards downright irritating, particularly for Eric. She's been a permanent member of the team ever since that season 2 introduction, but things seem to be changing for the young intelligence analyst. The 19th episode of NCIS: Los Angeles season 11, entitled "Fortune Favors the Brave," strongly suggests Nell has had enough of her job. And while neither the character nor the actress has confirmed a definite departure from the series as of this writing, all evidence does seem to be pointing in that direction.
As we ponder the real reason Nell Jones is leaving NCIS: Los Angeles, let's dive into the history of the character, revealing her untold truth.
Nell and Eric's relationship has been a will-they-or-won't-they for years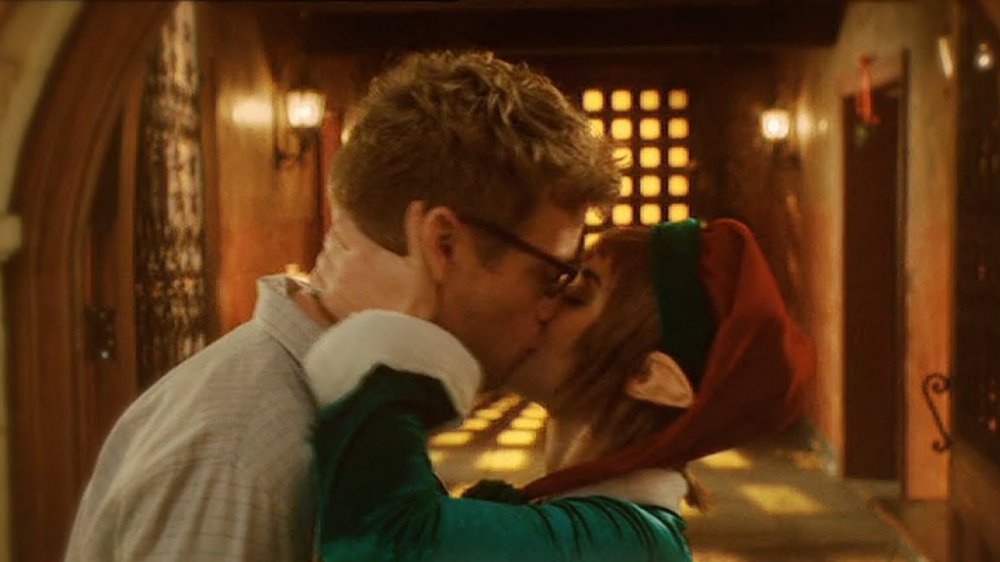 CBS
Ever since Nell arrived in the OSP center to work alongside Eric, the pair seemed to tease fans with their inevitable relationship. As early as season 3 of NCIS: Los Angeles, fans could tell Eric had feelings for her, and it didn't take long for NCIS fans to "ship" them. While sometimes it looked like Nell didn't return those feelings, it became clear her flirtations with other men who came on the scene were just attempts to get Eric's attention.
On season 4, Nell realized that Eric was never going to make a move without a little encouragement, so she kissed him on the episode entitled "Free Ride." She used the presence of mistletoe as the excuse for kissing him, but somehow, even after that, the pair weren't able to turn their friendship and partnership into that of a couple.
Fans were left wondering when and if Nell and Eric would get together, and the waiting game was a long one. Though there were plenty of hints that there was something more going on behind the scenes, it was only on season 10 that the series actually gave fans confirmation when Nell and Eric moved in together. Sure, it may have been an offer born out of the fact that Eric's apartment was being sold by the landlord, but fans definitely took it as the first confirmation of his relationship with Nell.
Sadly, their relationship has since been a bit rocky throughout season 11, with them seemingly unsure of where they stand with each other and Nell noticeably avoiding talking to Eric about serious things — most importantly her sudden desire to resign from the team.
Fans have often wondered if Nell Jones is pregnant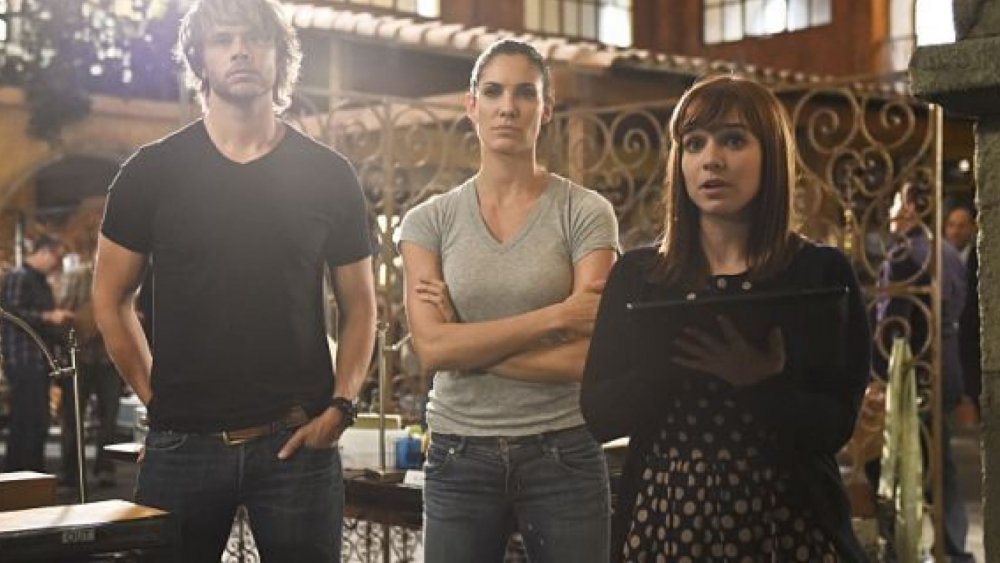 CBS
The question "is Nell pregnant?" is popular among NCIS: Los Angeles fans, and has popped up on a fairly regular basis over the past few years. Oddly enough, this is down to nothing more than Nell's wardrobe. While the first few seasons of NCIS: LA saw Nell wearing jeans and fitted shirts, more recent seasons have seen her donning loose-fitting dresses that tend to flare out at the waist. The answer to the question of whether Nell Jones is expecting is — and has always been — a resounding "no." Nell isn't with child, and, as far as we know, neither is actress Renée Felice Smith.
As it turns out, it's simply a fashion choice, with both Smith and her on-screen alter ego preferring the fit. Of course, to the public, it looks suspiciously like Nell (or Smith, for that matter) might be trying to hide something. And unless it's the bag of sweets she's shoplifting from the corner store, which would be out of character for Nell, that would usually equate to a pregnancy.
Even if Smith were pregnant, NCIS: LA writers might opt to keep it off the show. It would be a sweet development in the Nell and Eric relationship, but not one the couple is at all ready to deal with yet. Hiding the actress' pregnancy would mean that the costume department would make use of bigger, baggier clothing, and the camera crew would avoid panning lower than her chest. It's definitely not the case with Smith, though; otherwise, she's been defying all laws of nature by being pregnant for a few years already, given how long Nell has been wearing her signature loose dresses.
Nell Jones is highly educated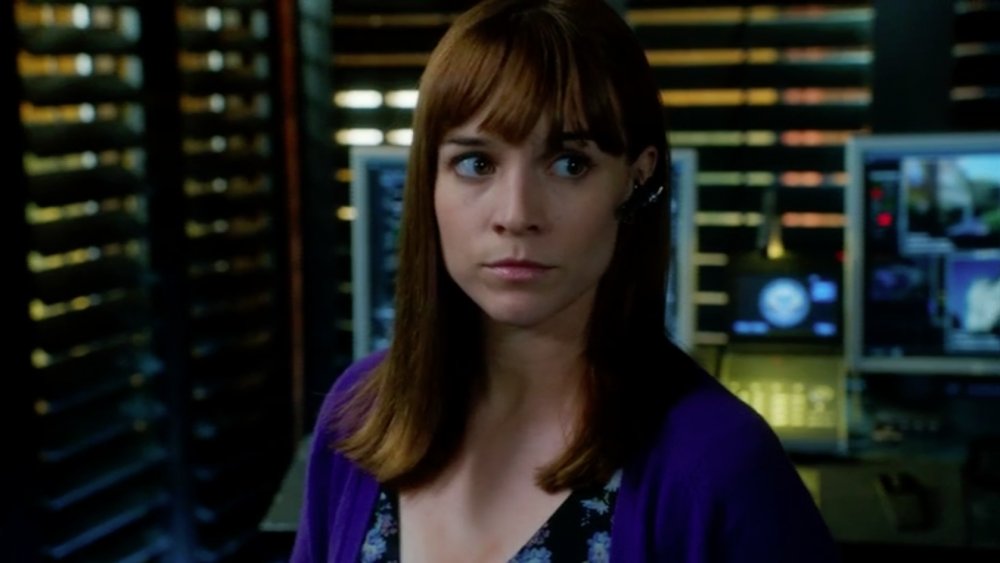 CBS
Nell Jones hails from New York, and lived there before joining the NCIS team in Los Angeles. In order to become an intelligence analyst, Nell first went to university — but she didn't go to just any university. When Nell arrived in Los Angeles to start her job in the Office of Special Projects, a division of the Naval Criminal Investigative Service, she was a recent Ivy League graduate. 
The Ivy League is by definition a collegiate athletic conference, but it's also become the go-to descriptor for the eight private universities whose excellence stretches beyond the context of sports. These schools include Brown University in Rhode Island, Columbia University in New York, Cornell University in New York, Dartmouth College in New Hampshire, Harvard University in Massachusetts, the University of Pennsylvania in Pennsylvania, Princeton University in New Jersey, and Yale University in Connecticut. While it's never revealed which Ivy League school Nell went to, it seems most likely that she attended either Columbia or Cornell given that both schools are located in New York. 
We don't learn what exactly Nell majored in (we doubt there's a "how to dig up all the dirt on a guy and then send your buddies to neutralize the threat" degree available), but her years in university have clearly taught her a trick or two that's made her an incredibly useful intelligence analyst.
Nell's sister isn't actually played by her real-life sibling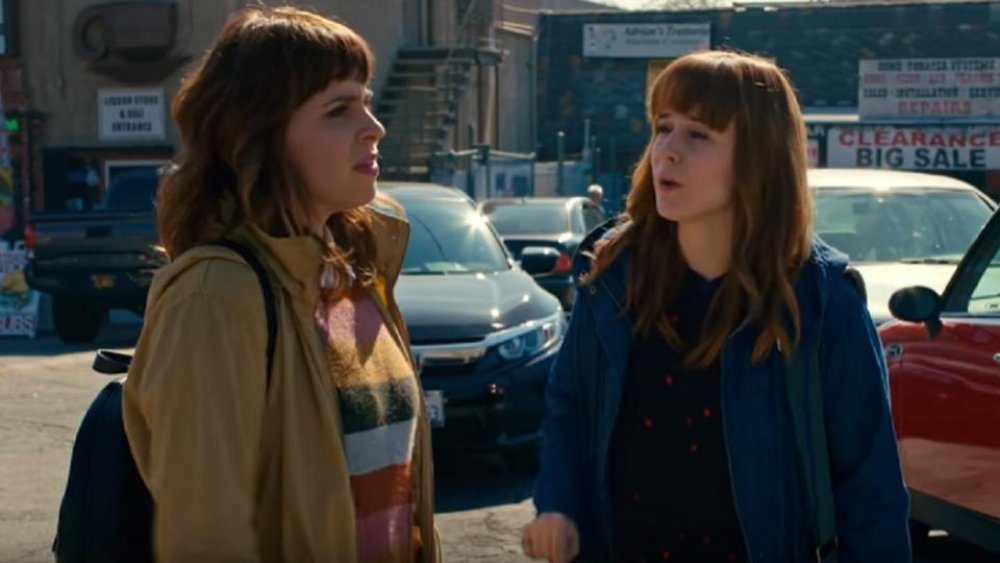 CBS
Not much was known about Nell's family until season 9 of NCIS: Los Angeles, when we first got a glimpse of her older sister Sydney — who then appeared in need of urgent help on a season 10 episode. The actress who plays Sydney is Vice Principals and American Woman's Ashley Rae Spillers, who's definitely not Smith's sister despite their strikingly similar features. Fans were convinced for a brief moment that the two actresses were related considering how much they look alike.
Sydney, who's as eccentric and bossy as Nell is, seems to also be a little less on the organized, rule-abiding side of life. For starters, her way of getting Nell's help was to kidnap her; Sydney hoped that her little sister would help her high school crush who had gotten himself mixed up with the wrong people. Bearing in mind that Sydney also works in a branch of government as a specialist for Homeland Security, it's a little weird she felt the need to coerce her sister into helping when she could just have done it herself.
It's clear from the outset that Sydney and Nell Jones don't have the closest relationship, although they have grown closer since her kidnapping attempt, with Sydney moving in with Nell during the middle of season 11.
Nell's mother is the reason for all her absences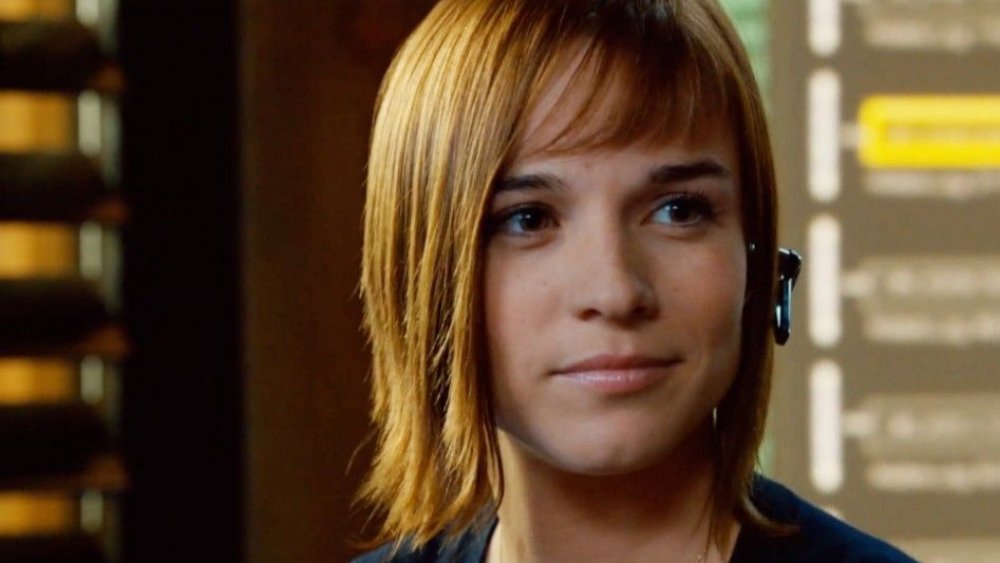 CBS
Late on NCIS: LA season 10, Nell shared with the team that her mother has an incredibly rare and dangerous heart disease that has very few treatment options. One of the limited options available to her is an experimental treatment in San Francisco, leading to Nell's entire family moving to California for her mother's treatment. Though San Francisco is in the same state as Nell, it's still a way from Los Angeles. Fortunately for Nell, though, she has the wonderful Hetty Lange (Linda Hunt) looking out for her, and the ever-watchful Operations Manager has allowed her as much time as she needs to be with her family.
The result was Nell being absent from NCIS: Los Angeles at the end of season 10 and throughout the first half of season 11. From what Nell is sharing with the team, her mother's condition isn't improving, although it doesn't appear to be deteriorating as rapidly as it initially was expected to.
Nell's mother's condition nearly saw Nell leave NCIS at the end of season 10, with Eric applying for a job in San Francisco so that he could go with her. The illness is also the reason Nell offered to let Sydney move in with her, wanting to be close with family as they struggled through her mother's condition.
Nell isn't just an intelligence analyst, but a fully-qualified agent as well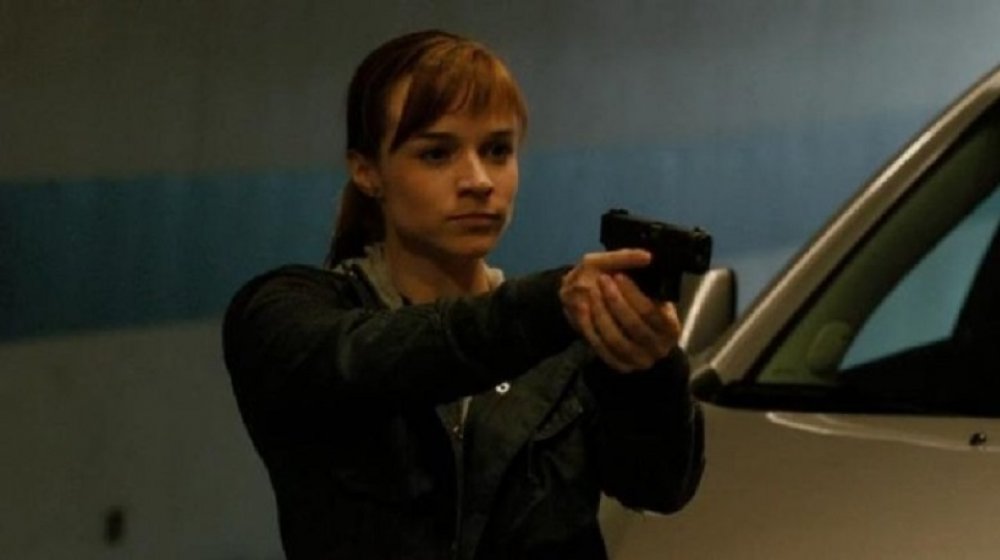 CBS
While Nell is usually confined to the OSP center with Eric, she occasionally ventures out of the office and into the field with the rest of the special agents. The first time she got involved in a major case was on the season 6 episode "Praesidium." Nell goes undercover during an operation, pretending to be Hetty, as the team laid a trap for whomever was after Hetty in LA. The team was operating at half-mast due to an investigation that drew the real Hetty out of the city, and the result was Nell being put in a situation where she had to either shoot someone or be shot.
Of course, Nell was brave enough to put up the fight, but the moment traumatized her since it was the first time she had to make that choice and actually use her gun. For the most part, Nell opted to remain in OSP after that operation, only occasionally venturing out as an agent when the team was short-handed – most notably on the first few episodes of season 8, when Special Agent Kensi Blye (Daniela Ruah) was recovering from major injuries from a mission.
Nell eventually finds that she wants to get out of the OSP once in a while. During season 8, while partnering with Deeks (Eric Christian Olsen), Nell said she'd like to be in the field as an agent, but not just as Kensi's replacement. On the following few seasons, she does get out a bit more — working in the field as a side gig rather than allowing it to take her permanently out of OSP.
Nell's apparently sudden change of heart was a long time coming
Richard Cartwright/CBS
On the season 11 episode "Fortune Favors The Brave," Nell came to pieces. The beginning of the episode saw the intelligence analyst confiding in Kensi and telling her that she's thinking of leaving the Naval Criminal Investigative Service. While it seems incredibly sudden from the audience's point of view, Nell insisted she'd been feeling that way for a while already.
Nell has always loved her job, and has consistently braved every case despite the many dangers that come with them. But somehow, with everything going on in her personal life and the stress of her career, it's something Nell doesn't feel she can do anymore. Working for the NCIS has become such a burden that Nell struggles to get out of bed in the morning to come to work.
The end of the episode saw Nell tell Hetty she was resigning. To Hetty's credit, she knew it was coming, and offered Nell a break before she made her final decision.