Here's How Much Actor Brian Dennehy Was Really Worth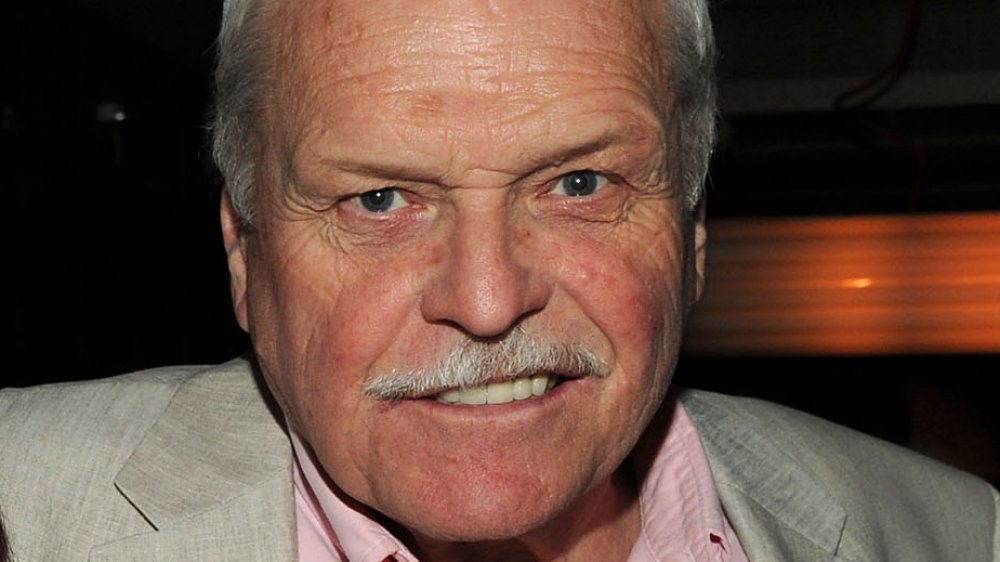 Bryan Bedder/Getty Images
Brian Dennehy, iconic star of stage and screen, has died at 81, as confirmed by his talent agency (via CNN). The actor carved out an enviable career for himself in show business, but if he had never been bitten by the acting bug, it's just as likely that he would have gone on to excel in other areas.
Dennehy was, of course, a burly guy — so it may not surprise you to learn that he was a football player in high school, and attended Columbia University on a football scholarship (via Brittanica). He graduated with a history degree after taking time away from his schooling to serve a five-year stint in the Marines, and after graduating, he worked a number of odd jobs that allowed him to develop, by observation, his naturalistic acting style (he was not formally trained.)
These gigs included driving a truck and tending bar, and before breaking into Hollywood, he briefly considered a career as a stockbroker. In a 1993 interview, he described how the humdrum nature of the business world pushed him toward acting. "I was sitting in the bullpen at Merrill Lynch down at Liberty Plaza, and 30 guys got off the elevator with their attaché cases and headed for their desks," he said. "I thought to myself, 'I've got to get out of here.' And I did."
Dennehy scored a few bit parts on television in the late '70s, and popped up in small roles in features like Looking for Mr. Goodbar and Semi-Tough. These appearances would lead to his first major role, and one of his most memorable — as Sheriff Will Teasle, antagonist to John J. Rambo, in 1982's First Blood. He parlayed that role into a Tony-winning stage career and an enviable filmography which allowed him to amass respectable wealth; at the time of his death, he was worth about $12 million (via Celebrity Net Worth).
Brian Dennehy had a legendary film career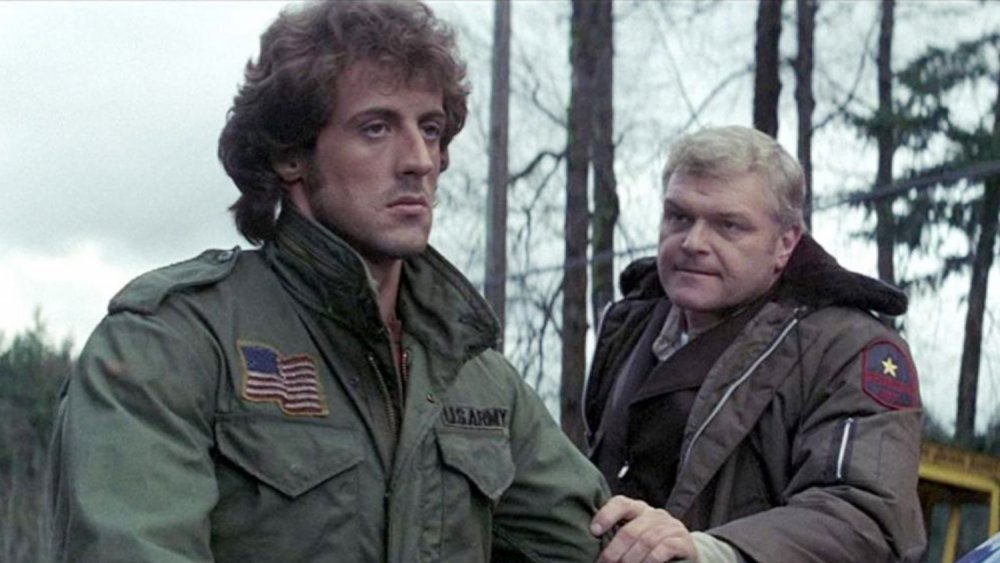 Orion Pictures
Dennehy's star turn as Will Teasle led to a long, long list of roles as no-nonsense toughs and/or authority figures in a variety of genres. In the '80s alone, for example, he appeared in the adaptation of the popular mystery novel Gorky Park, as another Sheriff — this one of the Old West variety — in Lawrence Kasdan's 1985 Western revival Silverado, and as the leader of an Earthbound contingent of aliens in the 1985 sci-fi comedy Cocoon and its 1989 sequel.
He cemented his reputation as a gifted dramatic actor with roles in features such as the 1990 Harrison Ford-starring legal drama Presumed Innocent and Baz Luhrmann's 1996 neo-Shakespeare adaptation Romeo + Juliet (although he wasn't afraid to dive into comedic roles, as evidenced by his turn in the Chris Farley classic Tommy Boy). Along the way, he picked up two Tonys for his stage work: the first for starring as Willy Loman in Death of a Salesman in 1999, and the second for his lead role in Long Day's Journey Into Night in 2003.
He would go on to share the screen with Al Pacino and Robert DeNiro in 2008's Righteous Kill, and with Jack Black, Owen Wilson, and Steve Martin in 2011's The Big Year, such was the depth of his range. He last appeared in the 2019 comedy 3 Days with Dad, and he left behind a couple of appearances for us to enjoy in upcoming films: the historical drama Son of the South, and the long-gestating prison drama Long Day Journey (no relation to the similarly titled play) opposite Danny Glover.
Our thoughts are with Mr. Dennehy's family; he will be remembered for as long as people are watching movies as an uncommonly versatile and committed actor.