The Real Reason You Don't Hear From Danny Glover Anymore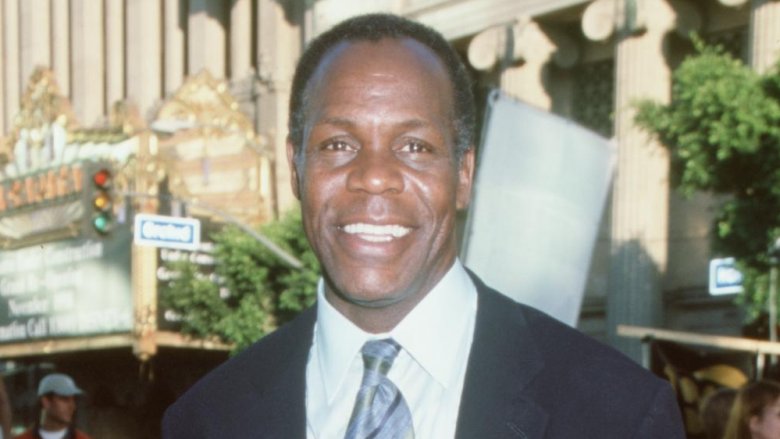 Getty Images
Most widely known for his role as Roger Murtaugh in the Lethal Weapon film series, actor Danny Glover has been a staple of American cinema since the 1980s — with starring roles in The Color Purple, To Sleep with Anger, Predator 2, and Angels in the Outfield, among others.
These days, however, Glover isn't quite the prominent film star he once was. In fact, since the start of the new millennium, he's really only been seen on screen here and there, but that doesn't mean he isn't working. In fact, the Lethal Weapon legend is just as busy as ever!
Here's what Danny Glover's been up to since his on-screen super-cop days faded into the sunset.
He's aged out of action movies
Every action movie fan knows Danny Glover from when he was starring alongside Mel Gibson in the Lethal Weapon film series. Unlike his costar, however, Glover is now in his seventies and probably not as quick with the cuffs as he used to be. To put it simply, Glover's aged out of the action movie genre. If Roger Murtaugh was "too old for this" in 1987, imagine how he'd feel more than three decades later.
That said, the possibility of one final Lethal Weapon installment still exists. According to director Richard Donner, both Glover and Gibson are on board for a finale. "I think the people want to see them, and it's time to put them to bed," Donner explained. Still, Lethal Finale has a long road ahead of it, so don't expect to see Glover revoking more bad guys' diplomatic immunity anytime soon.
He's busy giving speeches
You may not hear much from Glover anymore, but plenty of others are listening intently to what the accomplished actor has to say. That's because he gives speeches. Lots of speeches.
As a lifelong social and political activist, Glover has been giving speeches for decades. He's delivered speeches to the American Postal Workers Union, spoken out against the death penalty, and addressed an audience at the same place where Rev. Martin Luther King Jr. gave his historic speech against the Vietnam War in 1967. If you can name a social issue, there's a decent chance Glover's spoken about it. He also leverages his public speaking demand for causes he's passionate about. He once refused to speak at a UC-Berkeley graduation ceremony unless 400 custodial workers got a raise.
For Glover, speaking about important issues isn't just an activity — it's a necessity. "I hope that the people are energized by our collective conversation, and it's an opportunity to share many things, to share our common experience at a moment in time where we need to talk about the things that matter," he said in a speech at Quinnipiac University in Feb. 2018. "We need to do something about every single thing, and there is no time to waste."
He's out fighting the good fight
Of course, actions speak louder than words, and Glover does a lot more than simply talk about social injustice. He definitely walks the walk. Sometimes, those walks even land him in a bit of legal trouble.
In 2004, Glover was arrested on charges of disorderly conduct and unlawful assembly for speaking to a crowd outside the Sudan Embassy in Washington while calling for a peacekeeping force to stop the genocide in Darfur. He was also arrested in 2010, along with 11 others, for protesting French food services and facilities management company Sodexo's unfair and illegal treatment of workers — costing him a $1,000 fine for trespassing.
Glover has a long history of exercising his right to protest. In 1968, be participated in a five-month-long student protest which helped establish the United States' first College of Ethnic Studies — and he still supports student protests to this day. Right on!
Not everyone in Hollywood shares his views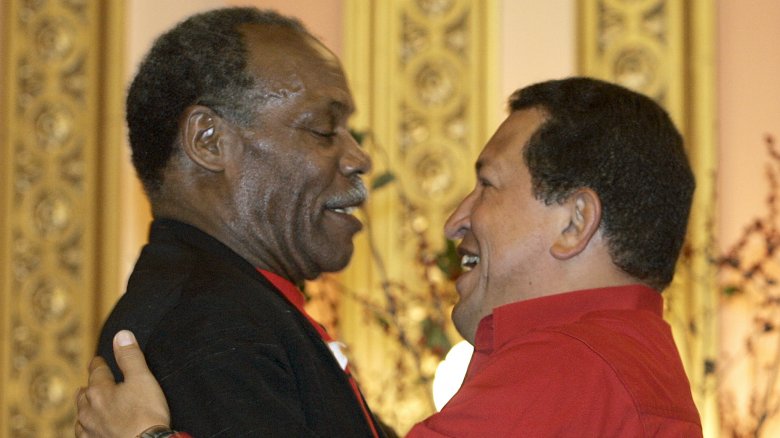 Getty Images
If you're as politically active and outspoken as Glover is, there are always going to be some in Hollywood who don't quite share your views — especially on particularly controversial subjects.
Two such unpopular stances among Hollywood capitalists are Glover's defense of the Venezuelan President Nicolas Maduro's administration as well as his vocal admiration for the late Venezuelan revolutionary Hugo Chavez. Glover actually gave a speech at the Miraflores Palace in Caracas in praise of both leaders, which was greatly appreciated by Maduro. "You have no idea the pressures any friend of Venezuela in the U.S. receives for saying a few words of support and admiration for Commander Chavez," Maduro said. "These men are very brave, very authentic, as they are capable of speaking out their truth despite pressures and persecutions."
Glover also signed an open letter to the Toronto International Film Festival in 2009 which called the group "complicit in the Israeli propaganda machine" for hosting a celebratory spotlight on Tel Aviv — which might not have gone over well with everyone in Hollywood.
He's on the board of directors of a major think tank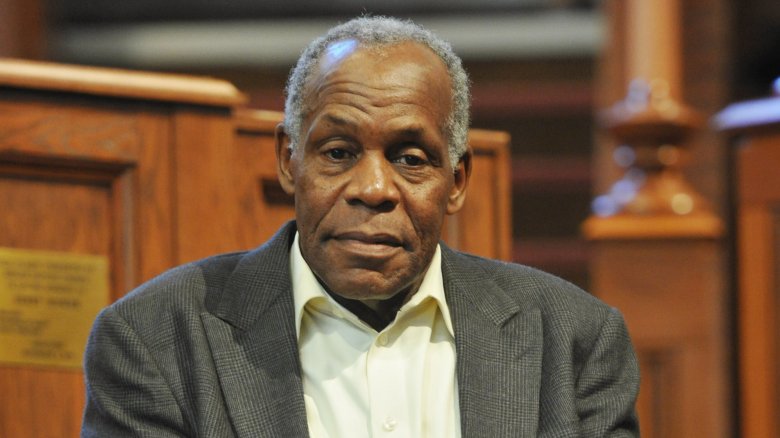 Getty Images
Glover isn't just busy giving speeches and protesting. He's also got his hands full influencing social policy behind the scenes.
Glover serves on the board of directors for The Center for Economic and Policy Research (CEPR), a think tank which aims to "promote democratic debate on the most important economic and social issues that affect people's lives." Certainly sounds right up Glover's alley but isn't exactly the kind of role everyone's talking about.
All that Jazz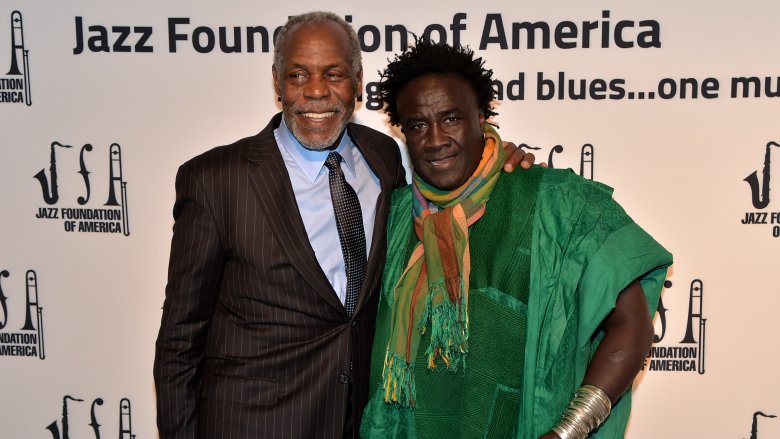 Getty Images
Glover's also busy keeping music alive. The Lethal Weapon star serves on the board of directors for the Jazz Foundation of America — which aims to keep jazz and blues music alive by assisting more than 5,000 musicians a year nationwide.
Glover's always had a keen ear for jazz and claims that, as a child, he "could listen to the Ellington band or Basie band and tell you who's playing what instrument." He also says his love for jazz mainly came from his father. "My dad was a jazz man," he explained. "Not a musician, but he had — how would you say — the demeanor of a jazz musician, even in the way he talked. My dad was the coolest cat I knew, man, you know what I'm saying?"
Guess the apple doesn't fall far from the tree since Glover's a pretty cool cat himself.
He's focused on his family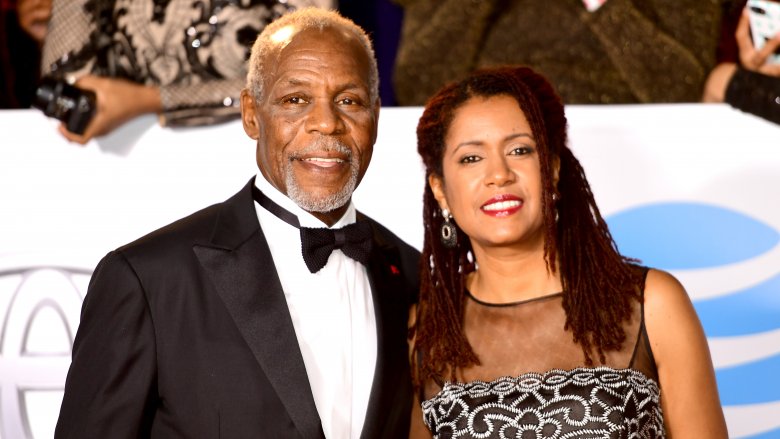 Getty Images
Glover, like his character in Lethal Weapon, is also a family man.
The actor remarried in 2009, wedding his longtime Brazilian girlfriend Eliane Cavalleiro. The couple first met at the World Social Forum — an annual meeting of civil society organizations — in Porto Alegre in 2003. Glover also has a daughter, Mandisa Glover, to go along with Cavalleiro's children.
He's moved on to producing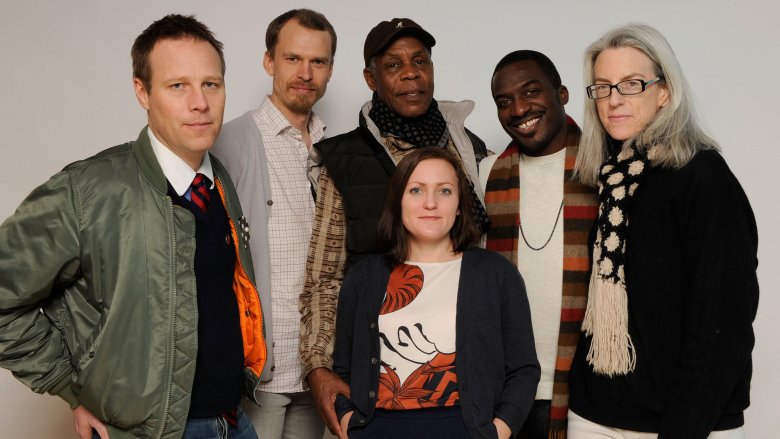 Getty Images
Perhaps the main reason you don't hear much from Glover anymore is that he's transitioned almost entirely from being in front of the camera to behind the scenes.
Together with award-winning filmmaker Joslyn Barnes, Glover founded Louverture Films — a production company which "partners with progressive filmmakers and producers around the world, and particularly from the global South, and proactively supports the employment and training of cast and crew from communities of color in the United States." The company already has a superb filmography, including Abderrahmane Sissako's award-winning 2006 Bamako, Tia Lessin and Carl Deal's Trouble the Water, Eugene Jarecki's The House I Live In, Apichatpong Weerasethakul's Palme d'Or winner Uncle Boonmee Who Can Recall His Past Lives. Göran Olsson's Concerning Violence.
Glover's desire to produce comes from his time spent as an actor, which is when he realized that he'd like to start making films his way. "When you're an actor, the industry determines what's going to be made," he explained to Filmmaker Magazine. "Whether I'm in it or not, they're going to make Lethal Weapon 2. And then you say, 'If I had an opportunity, what are the films that I would want to do?'"
He's actually around more than you think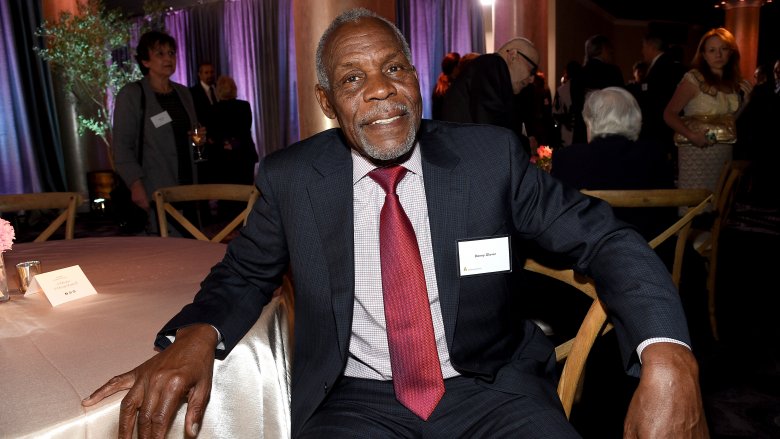 Getty Images
Glover's a busy man. He's always giving speeches, protesting social injustice, sharing his ideas, spending time with his family, and producing award-winning films. That said, if you haven't seen much of Glover lately, you just might not be looking hard enough.
Glover's recently acted in Proud Mary, Dirty Grandpa, and Almost Christmas. He also jumped back into the action genre for the Danny Trejo straight-to-video Bad Ass series and made cameo appearances on TV series Criminal Minds and Mozart in the Jungle; Glover also narrates for A&E's Cold Case Files series. On top of that, he's got a whole slew of acting appearances lined up for 2018 — even if they aren't in the most mainstream projects.
One thing's for sure: Danny Glover isn't slowing down anytime soon.