Hidden Family Friendly Gems On Netflix You Need To Watch
This content was paid for by Netflix and created by Looper.
Face it, most "family" films are anything but. You think parents are getting anything out of frantic and gaudy animated features, or lowbrow comedies in which every kid is a wiseass and every adult a bumbling idiot? You think kids want to sit through pandering coming-of-age tales with preachy moral lessons? You really believe that overly simplified storylines and sanitized, low-stakes drama is appealing to, well, anyone?
Putting together a good family film is like performing alchemy. You need young protagonists, interesting visuals, and yeah, the occasional fart joke to keep small children engaged. Older kids need a story they can follow but that doesn't talk down to them. On top of that, there has to be enough depth to hold adults' interest, as well as all of the things, like plot and characters and cinematography, that make movies great. A family film can't appeal to just one member of the household. If there's a member of the family who's not enjoying it, it's not getting the job done.
A movie like that can be hard to find, but it's not impossible. Cherish the following movies. No, they probably won't be beloved by everyone, but honestly? Outside of the big brand names — Pixar and Studio Ghibli, we're looking at you — these hidden gems have the best shot.
The Breadwinner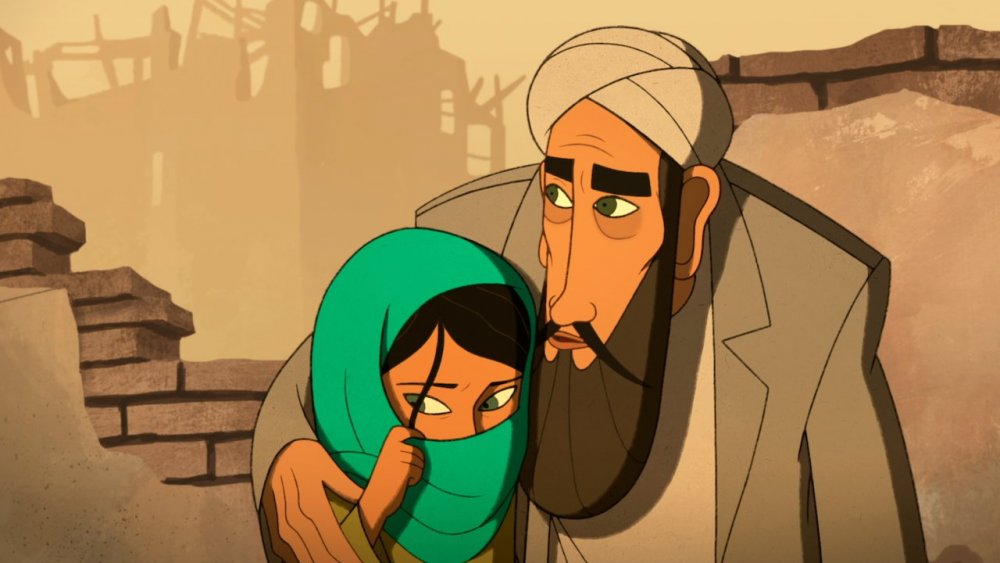 Don't let the simple art style fool you. The Breadwinner deals with some mature topics. If you live in a household with small children, keep this one in the queue for a few years. It's just too heavy for the little ones. On the other hand, older kids, teenagers, and adults should find The Breadwinner's look at Taliban-controlled Afghanistan fascinating, and it's hard to imagine anyone who won't be touched by the film's portrait of a family who'll do anything to survive.
Based on the critically acclaimed children's novel by Deborah Ellis, The Breadwinner tells the story of Parvana, an 11-year-old girl who is forced to provide for her family after the Taliban arrest her father. Cutting her hair and masquerading as a boy, Parvana takes to the streets to find work, but her efforts are complicated by both the oppressive Taliban regime and the outbreak of the United States' invasion of Afghanistan.
The Breadwinner's simple character designs and sparse, clean linework belie the gripping, nuanced story, which offers an intimate look at a world most viewers probably know nothing about. It's another strong effort from Nora Twomey, who also co-directed the fantastic The Secret of Kells, and bodes well for her next feature, an adaptation of Ruth Stiles Gannett's My Father's Dragon. That book is a straight-up classic, so we're happy that it's in such good hands.
The Boy Who Harnessed the Wind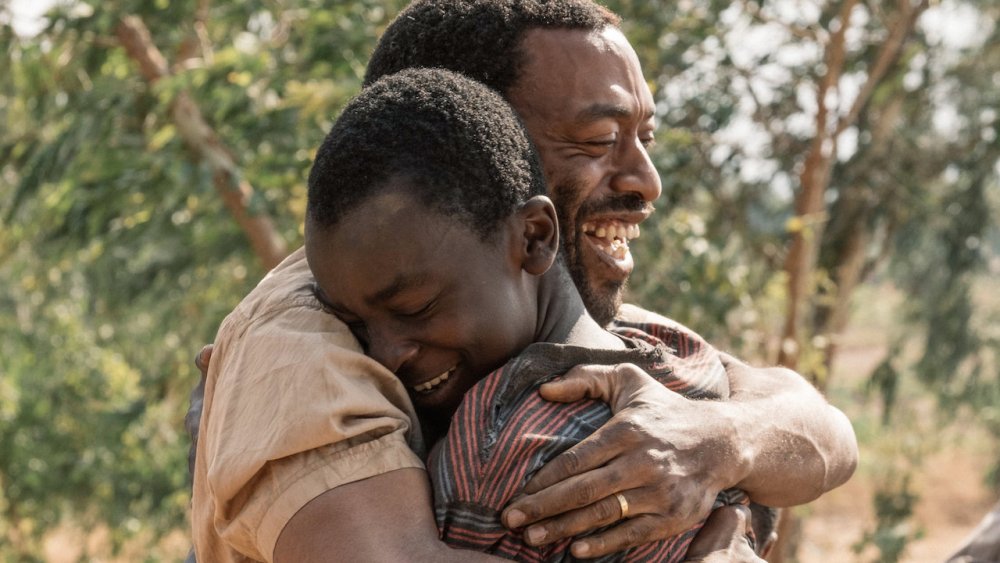 Y'know, if the acting thing doesn't work out for Chiwetel Ejiofor, the Kinky Boots and 12 Years a Slave veteran might just be able to hack out a career behind the camera. Just look at his debut feature, The Boy Who Harnessed the Wind. The film, which is based on a memoir by Malawian inventor William Kamkwamba, is a triumph. No, it's not particularly surprising — if you've seen this type of movie before, you know where The Boy Who Harnessed the Wind is going — but when a movie is this well-made, that doesn't matter. You'll get swept up in the story anyway.
The Boy Who Harnessed the Wind begins when young William blackmails his teacher into letting him stay in school (technically, William is expelled because his family can't afford his tuition), and ramps up when a famine hits William's village, leading to robberies and riots. Thankfully, William has a plan. A habitual scavenger and a mechanical genius, he sets out to build a windmill to power an old water pump, which should help revive the village's crops.
It's an affecting tale anchored by remarkably strong performances, including Ejiofor as William's obstinate father. The modest scope helps, too. William's quest is important but small, showing the effect that one dedicated person can have on their local community. It makes The Boy Who Harnessed the Wind aspirational in addition to uplifting, and the movie is all the better for it.
Dangal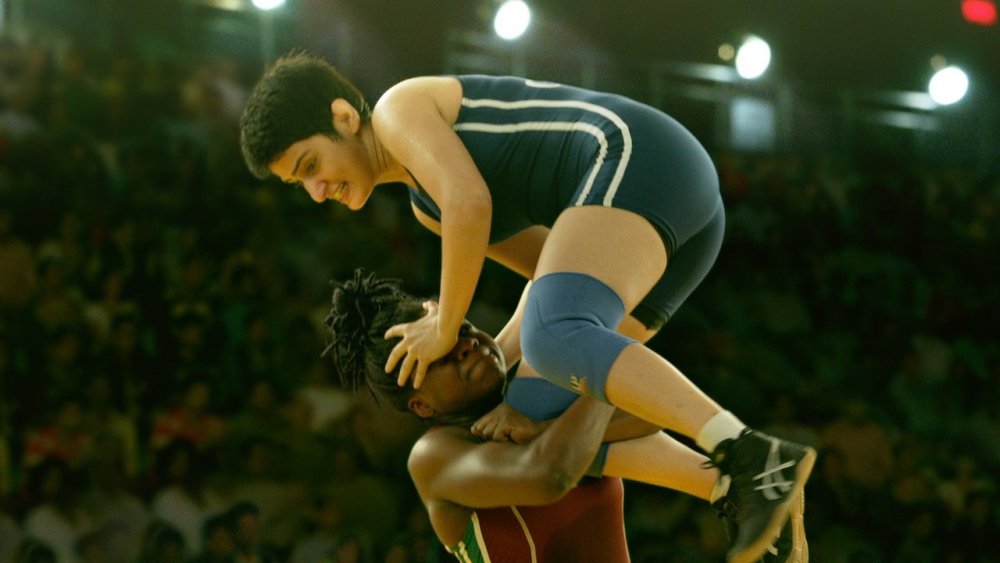 It's a little funny calling Dangal a "hidden gem." It's the highest-grossing Indian film of all time. On its release, it shattered records in China, out-grossing Hollywood blockbusters like Wonder Woman, Guardians of the Galaxy Vol. 2, and Pirates of the Caribbean: Dead Men Tell No Tales. Practically everywhere outside the United States, it's a legitimate phenomenon.
But for those of us in the USA, Dangal somehow managed to fly under the radar. That's a shame, because the Hindi-language sports film really is a movie that the entire family can enjoy, provided your kids are old enough to keep up with the subtitles. In the movie, Aamir Khan stars as Mahavir Singh Phogat, a former amateur athlete who was forced to give up on a promising wrestling career in order to get a "real" job. Now older, Mahavir decides to train his daughters Geeta and Babita as wrestlers, hoping to continue his legacy and lead them to some championship gold.
With Dangal, Aamir Khan proves once again why he's an international superstar, and Zaira Wasim turns in a winning performance as young Geeta, too. Still, Dangal's fights may be the film's biggest attraction. The action scenes in Dangal are visceral and physical and extremely exciting, giving the movie a raw physical edge that other family films lack, without resorting to straight-up violence. It's heartbreaking, it's exciting, and it's extremely well-made. Other than the length (if you're watching with small children, you might need to break Dangal up over a couple of days), what's not to love?
The Little Prince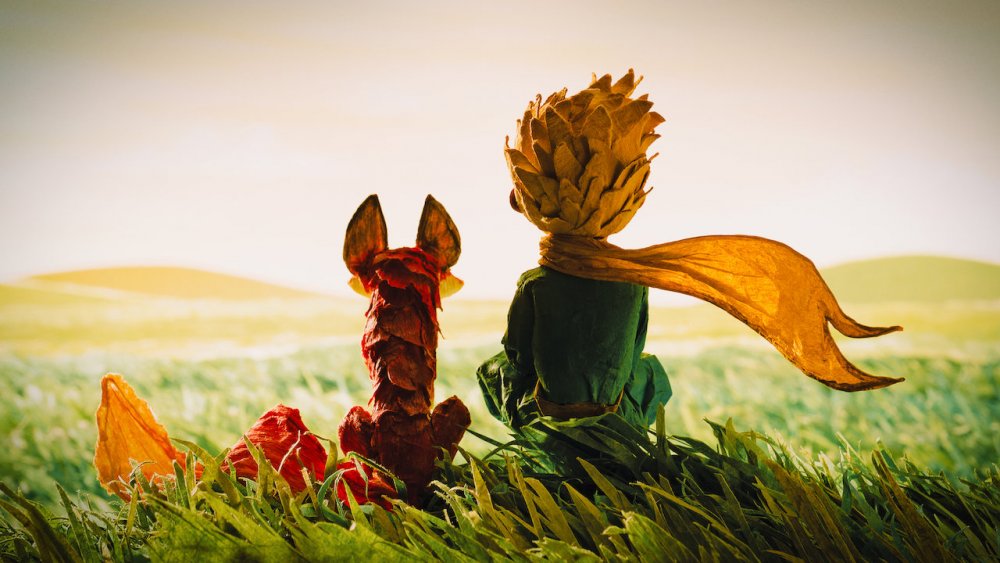 Antoine de Saint-Exupéry's novella The Little Prince is one of the most famous books ever written. It's been translated into more languages than any other book, aside from religious texts. It's sold more copies than Harry Potter and the Sorcerer's Stone, Alice in Wonderland, The Da Vinci Code, or almost any book not named The Lord of the Rings.
So, say you're going to adapt The Little Prince for the screen. No pressure, right? Well, thankfully, director Mark Osborne and the talented animators at Mikros Image paid tribute to Saint-Exupéry's legacy with a film that's remarkably faithful to the original novella even while making a number of notable changes. The film version of The Little Prince introduces a new main character, a young girl who becomes enamored with the unnamed narrator's story. It tacks on a new ending, which clears up the novel's intentionally ambiguous conclusion.
Somehow, it all works, expanding the world of The Little Prince while still honoring the source material. Also? The stop-motion animation is gorgeous, and the all-star voice cast, which includes Paul Rudd, Jeff Bridges, Rachel McAdams, James Franco, and plenty of others, brings its A-game. All in all? Just like the book it's based on, The Little Prince is an instant classic.
The Main Event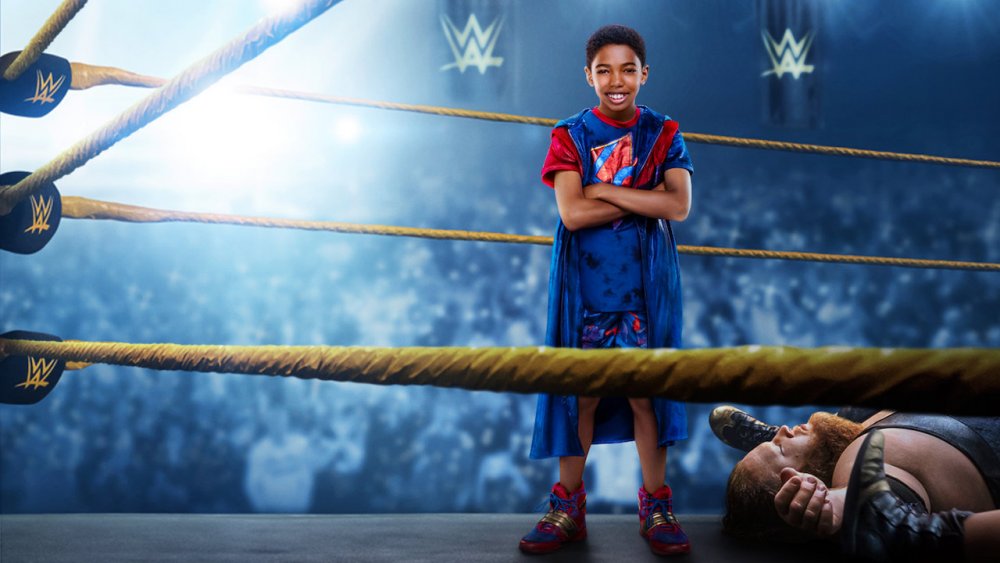 On paper, The Main Event looks like a PR exercise. It's produced by WWE, and includes many of its superstars — Kofi Kingson, Keith Lee, The Miz, and others — in featured roles. It ignores many of WWE's more troubling business practices, too. You're not going to find anything about WWE's controversial relationship with Saudi Arabia or its superstars' lack of employer-provided healthcare here.
Instead, The Main Event takes place in a world in which professional wrestling is a legitimate sport, and WWE is a company that deserves our love and respect. It works anyway. The Main Event is basically a pro-graps take on '90s mainstay Rookie of the Year — an 11-year-old kid finds a magic luchador mask that gives him super-strength, which he uses to become one of WWE's top superstars — and it doesn't come with many surprises. Like a real wrestling match, the ending of this one was set in stone a long time ago.
What The Main Event does have is a whole lot of heart, as well as a sly self-awareness that keeps the film from succumbing to cliches. Yeah, there are over-the-top slapstick scenes and the requisite fart jokes, but there's also a complex relationship between Leo and his father, played by Adam Pally, that fuels most of The Main Event's real drama. Besides, despite the goofy premise, The Main Event taps into a real fantasy. Wrestling fans both young and old have dreamed of getting a chance to hop in the ring and show their stuff for years. For many of us, The Main Event is the closest we're going to get.
Mary and the Witch's Flower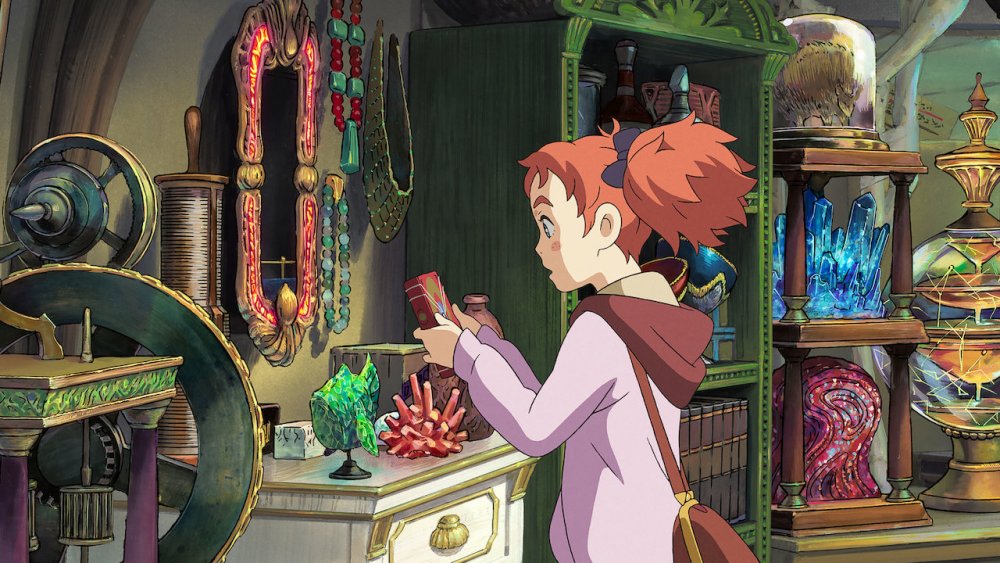 Talk about a debut. Mary and the Witch's Flower is the very first movie from Japan-based Studio Ponoc, a company founded and staffed by a number of former Studio Ghibli employees, and you can find hints of Spirited Away, My Neighbor Totoro, Howl's Moving Castle, and Ghibli's other classic animated films all over it.
Overall, however, Mary and the Witch's Flower might remind you more of Harry Potter than anything else. In the movie, which is based on a book by British fantasy author Mary Stuart, young Mary is whisked away by a broomstick to a school for up-and-coming witches, where she's misidentified as a magical prodigy. Unfortunately, Mary is a fraud — she gets her powers from a special flower known as fly-by-night, not natural talent — and before she can come clean, she's wrapped up in a sinister conspiracy that threatens to consume the entire college.
Before Mary, director Hiromasa Yonebayashi helmed When Marnie Was There for Ghibli, where he worked for 18 years. The connections are clear. Like many of Ghibli's offerings, Mary and the Witch's Flower is full of bizarre and whimsical characters, and it's never anything less than a joy to look at. That's not really a problem. Ghibli makes some of the best family films you can find. More of that? Yes, please.
Mune: Guardian of the Moon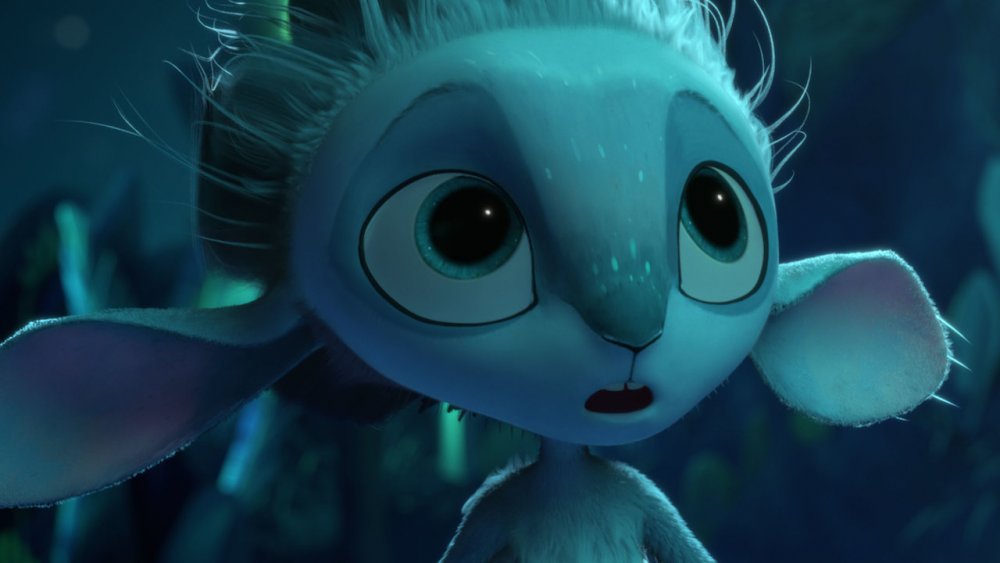 There's a lot more going on in Mune: Guardian of the Moon than you may realize. Originally, writer Benoît Philippon conceived of Mune as a short film inspired by the work of director Terry Gilliam. However, over time, the story expanded and evolved, gaining a complex cosmology that was too big for anything other than a full-length feature.
The end result is a fantasy film that is just as lore-heavy as The Lord of the Rings, but with a whimsical fairytale touch that makes it feel like a legend from some long-lost civilization. In the world of Mune, the light side of the world controls the sun, and the dark side the moon. When the young, underqualified Mune is appointed Guardian of the Moon, his rival Leeyoon retaliates, opening the door for a villain named Necross to steal the moon and throw the entire world off-balance.
That's about as simple an explanation of Mune's plot as you'll find, and while it can be a little difficult to keep up with Mune's mythology, it's certainly not anything you've seen before. Besides, the overall story hews close enough to the standard hero's journey formula that you can generally figure out what's going on, and even if the story loses you, you can keep yourself busy by marveling at Mune's breathtaking animation. Philippon mixes computer-generated 3D with hand-drawn scenes to great effect. Mune is a beautiful film, and it's worth watching for the visuals alone.
Pachamama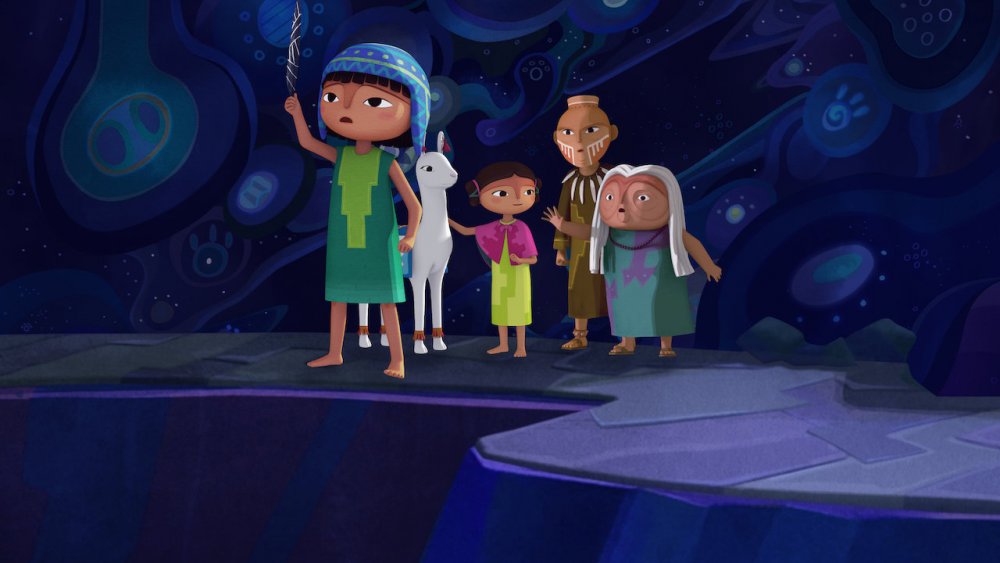 In 2004, writer and director Juan Antin had an idea: What if he followed up his debut feature Mercano the Martian with a movie about what it would've been like for native South Americans to meet European colonizers, who they mistook for literal gods? Fourteen years later, Pachamama arrived on Netflix, telling the tale of a young boy who wants to be shaman for his tribe, but must prove he's overcome his selfishness by retrieving a precious artifact from an Incan tax collector first.
So, what took so long? Well, first, Antin spent a few years doing research, visiting Argentina, Bolivia, and Peru and digging into the culture and mythology of those countries' indigenous peoples (Antin's wife, an anthropologist, helped set up interviews with local community leaders). Next, he had to write the film and decide how it was going to be filmed — originally, Antin assumed that Pachamama would be done with stop-motion, only to later settle on a 2D-3D hybrid. Funding issues got in the way, forcing Antin to move production to France. Finally, Antin had to make the darn thing, which took the better part of three years.
Was it worth it? Judging by the end result, probably. Pachamama is a fascinating look at an underrepresented culture and mythology, and while it's a fantasy story, it doubles as a pretty solid history lesson for younger viewers. The story is slight and simple — kids are clearly the target audience here — but the animation is so compelling that adults should have no problem finding interesting things to look at during Pachamama's brief 71-minute runtime.
Rocko's Modern Life: Static Cling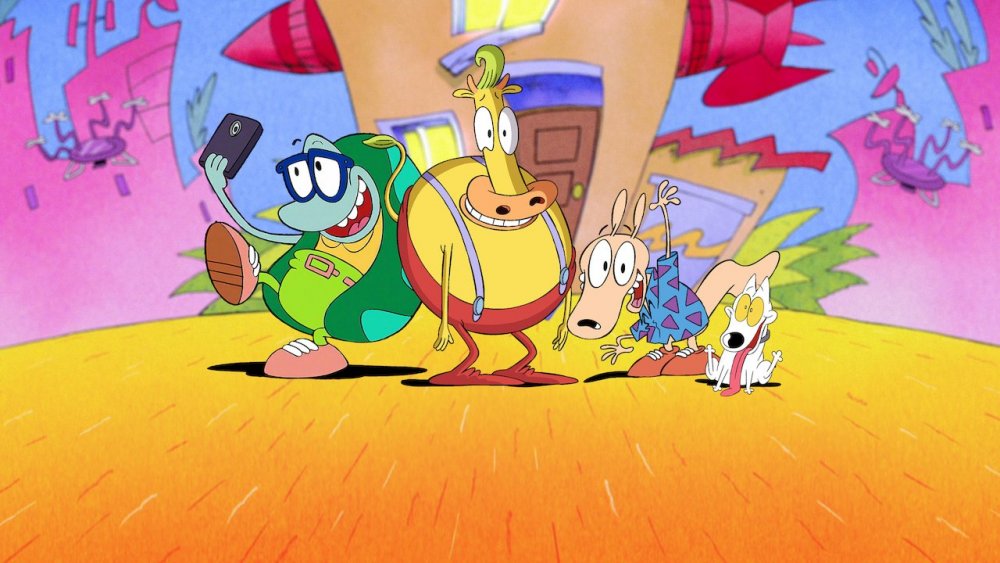 Even if you're old enough to remember the golden age of Nicktoons, Rocko's Modern Life may not ring a bell. Joe Murray's surreal parody of American culture was never quite as popular as Rugrats, Doug, or Ren & Stimpy, and was quickly eclipsed by its staff's later efforts, which include SpongeBob SquarePants and Phineas and Ferb.
That's a shame, because while kids will still get a kick out of Rocko's Modern Life's slapstick comedy, its real strength is its gleefully bizarre (and surprisingly mature) satirical edge. Murray was initially reluctant to make the show, and only agreed to do it for the money, saying he wasn't interested in writing for kids. Instead of filling Rocko's staff with seasoned animation writers, Murray reached out to people who made comic books and performed improv. Plotlines that felt formulaic or too cartoony were rejected outright. Clashes with censors were frequent occurrences.
Thankfully, Rocko's Modern Life got a second chance to shine. In Static Cling, a direct-to-Netflix feature, Rocko returns to Earth after 20 years in space and must acclimate to modern staples like smartphones, coffee shops, and food trucks, all while trying to get a revival of his favorite '90s TV show on the air (see what Murray's doing there?). Static Cling might be full of 21st century trappings, but at its heart it's still the same weird, offbeat show that aired in the '90s, making the movie the perfect way for anyone who missed Rocko the first time around to get acquainted.
The Short Game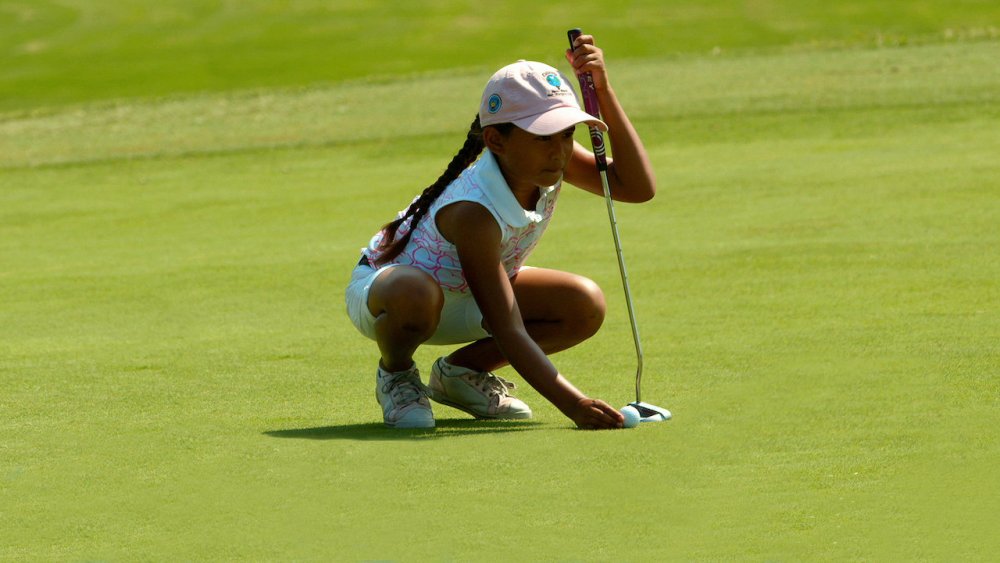 There's a reason sporting events make such great documentaries. Like any good story, they have good guys (the athlete or team you're rooting for) and bad guys (the ones you're rooting against). Their stakes are clearly defined — who's going to walk away with the big prize? — and conflict and drama are baked into the very premise. Even better, because they're not scripted, sports have an urgency that fiction can't match. Things don't always go according to formula. Sometimes, the wrong person wins.
The Short Game, Josh Greenbaum's 2013 documentary about a group of pre-teen golfers vying for the 2012 U.S. Kids Golf World Championship, has all of that, but it's the kids themselves who really make the show. There's tennis star Anna Kournikova's younger brother, Allan, a golf prodigy who desperately needs to be taken down a notch. There's Jed Dy, a shy, autistic kid who has a real shot at winning the tournament. Yang Kuang taught himself how to golf by watching videos. Amari Avery wants to be the next Tiger Woods, but must deal with her nightmare of a father first.
The Short Game can be hard to watch — it's unflinching when it comes to depicting the toxic atmosphere and overbearing parenting that sometimes accompany kids' sports — but it's also very compelling. If you have kids who're interested in spending some time on the links, show them The Short Game first. It might get them all fired up to go hit the driving range, or it might convince them to find a new hobby. Either way, they should be entertained.