The Movie Role Dwayne Johnson Lost To Tom Cruise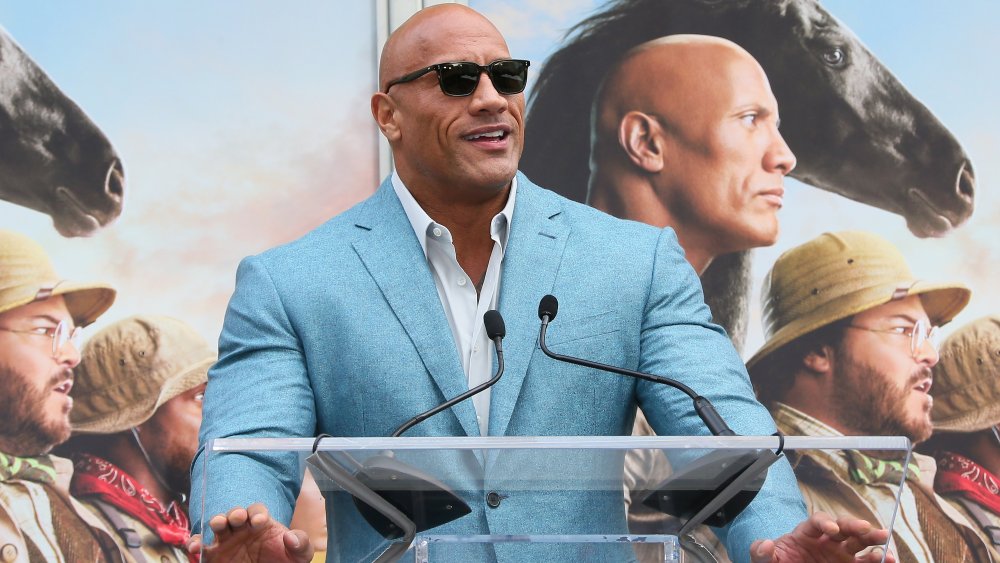 Jean Baptiste Lacroix/Getty Images
He's fronted blockbuster franchises. He's had a hit TV series. And he remains one of the best-loved professional wrestlers in the history of the medium. Yes, life has been more than good for the great Dwayne "The Rock" Johnson, with the wrestler-turned-actor now owning one of the most impressive careers in all of Hollywood, if not the entire world. Heck, even the man's eyebrows could open a movie number one at the box office these days.
Still, in spite of his boundless charm, undeniable star power, and box office track record, it seems Dwayne Johnson is a lot like most actors in one specific regard: he doesn't always land every movie role he really wants. The famed actor opened up about one of his more painful career misses in a recent Facebook Q & A, noting that he once lost out on a role to Tom Cruise. 
When asked if he'd ever really wanted a role but didn't get it, Johnson shared that he had his heart set on playing the title role in the adaptation of Lee Child's beloved crime thriller One Shot. "The answer is yes," he said. "And that role is Jack Reacher." 
Entitled Jack Reacher (after the central character, of course), the film follows the twist-filled tale of a former military hot shot roped into the investigation of a mass shooting enacted by a highly-skilled, Army-trained sniper. Cruise ending up landing the gig instead of Johnson — even though, as he points out, Jack Reacher as written in the books is decidedly more Johnson's build. 
As to why Cruise won the role over Johnson, it certainly helped that he had an established relationship with Jack Reacher (and future Mission Impossible) director Christopher McQuarrie. Johnson also rightfully admitted that, at the time, Cruise was easily a much bigger name in Hollywood than he was. 
Dwayne Johnson now sees missing out on Jack Reacher was a blessing in disguise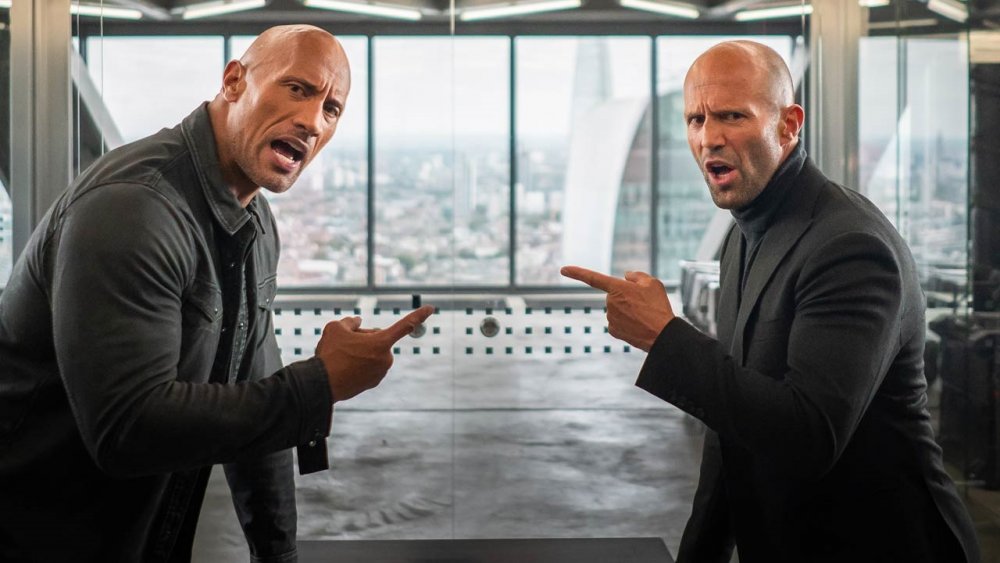 Universal Pictures
In his frank discussion about missing out on playing Jack Reacher, Johnson also offered some intriguing insight into casting processes in the movie biz. He shared, "In Hollywood, actors are kind of like in a box. With the roles that are written there are a lot of actors you can buy in a particular role because it calls for them to have a certain look, color, size, etc." It sounds like Johnson believes Jack Reacher producers just didn't think he fit the profile of what they were looking for in the role.
The actor quickly followed those thoughts by offering that were obviously "no hard feelings" toward Cruise, and that not landing the lead in Jack Reacher was a blessing in disguise, since it led him develop his most iconic role to date. It seems that not long after missing out on Reacher, Johnson got a call from Universal Pictures brass who were looking to quickly on-board him for the fifth entry in their Fast and the Furious franchise. 
Johnson actually paraphrased himself on the fortuitous turn of events in the comments section of that Facebook video, noting, "Universe works in funny ways though, as when that door [Jack Reacher] shut on me, another door opened with the opportunity to create a character from scratch that was of my DNA. The one and only badass, s*** talkin', gravity and reality defying, always winkin' and having fun OUTLAW LAWMAN KNOWN AS LUKE HOBBS."
Luke Hobbs made his big-screen debut in 2011's Fast Five, and has become not only a fan-favorite character, but also a signature role for Dwayne Johnson that even spawned its own spin-off film in 2019's Hobbs & Shaw. It's also the gig that cemented Johnson as a legit action movie talent — one who's star now sits firmly aside that of Tom Cruise.