Why Orlando From Coffee & Kareem Looks So Familiar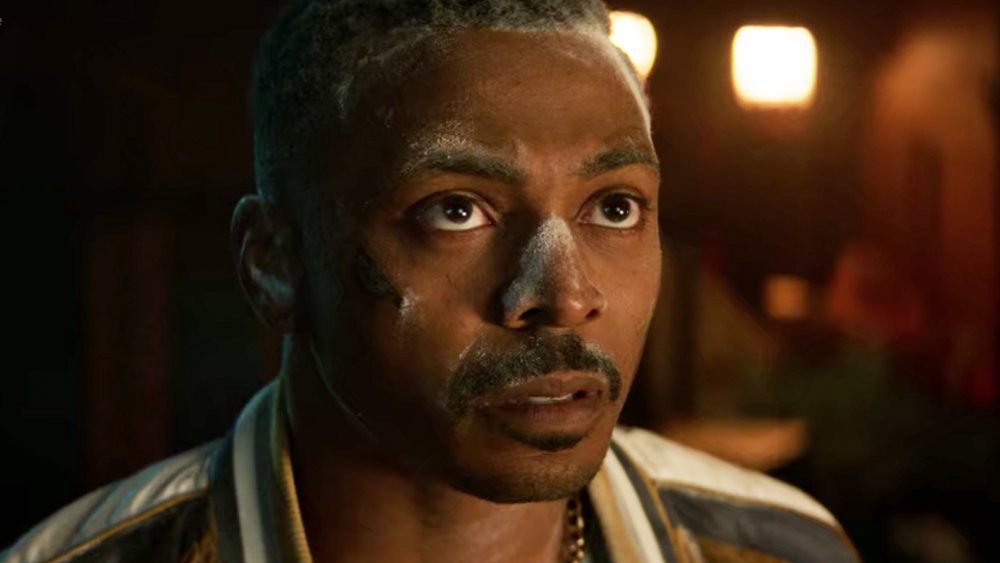 Are you a fan of outrageous R-rated comedies? If so, you've probably already discovered Netflix's buddy cop laugher Coffee & Kareem. The latest flick from the venerable streamer features some marquee talent, including Ed Helms (The Hangover) as Officer James Coffee; Taraji P. Henson (Empire) as Coffee's love interest, Vanessa Manning; and relative newcomer Terrence Little Gardenhigh as Vanessa's 12-year-old son, Kareem.
While the central cast should be easily recognizable, there's another character with a familiar mug who turns up just in time to set the plot in motion. The main conflict of Coffee & Kareem concerns Kareem Manning's ill-fated attempt to drive Officer Coffee out of his mother Vanessa's life. In order to accomplish this task, Kareem hires Orlando Johnson, a local drug enforcer, to frighten Coffee away. The plan does not go off without a hitch, and before long, Kareem and Coffee find themselves forced into an uneasy partnership as they attempt to survive their accidental exposure to the criminal underworld of Detroit's thriving drug trade.
Orlando makes a few choice appearances throughout the film, usually flanked by his two henchmen, Rodney (Andrew Bachelor) and Dee (William "Big Sleeps" Stewart). If you're one of the many viewers who thinks the comedic actor hamming it up in the scenery-chewing role of Orlando Johnson looks familiar, that's because it's veteran TV star RonReaco Lee. Here's where you've seen him before.
RonReaco Lee has been on our screens since the 1980s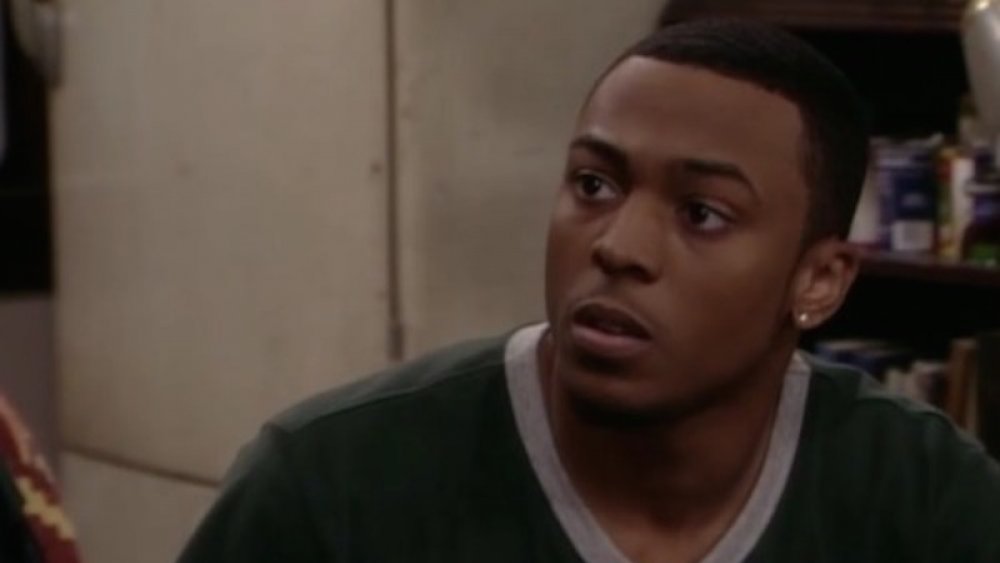 Nickelodeon
Depending on how you count your years, RonReaco Lee has officially graced our screens in five different decades. The 43-year-old actor started his acting career with bit parts and background roles in the mid-to-late '80s, before scoring his first major role on the Nickelodeon series Sister, Sister. Lee appeared on 36 episodes of the kids' sitcom as friendly neighborhood mechanic Tyreke "Ty" Scott.
After Sister, Sister, Lee was ready to make the jump to adult TV, and he did it with a three-episode run on NBC's smash hit medical drama ER. Lee graced Cook County General Hospital in the role of Davis in 2000 and 2001, when the long-running drama was just beginning to show its age. His efforts soon earned him guest spots on some other successful network shows of the day — including Boston Public, Girlfriends, and All About the Andersons – as well as cable award-winners The Shield and Monk.
The back half of the 2000s saw a string of bad luck for Lee, as he pursued roles on several series that weren't meant to be. In 2009 and 2010, Lee joined the cast of In the Motherhood and The Good Guys, both one-and-done single-season affairs. Around this same time, he also returned to major motion pictures, playing Chuck in Tyler Perry's Madea Goes To Jail. Fortunately for Lee, this was only the first act of his career; the next decade held some of his greatest acting successes.
RonReaco Lee stayed together as Jamal Woodson for four seasons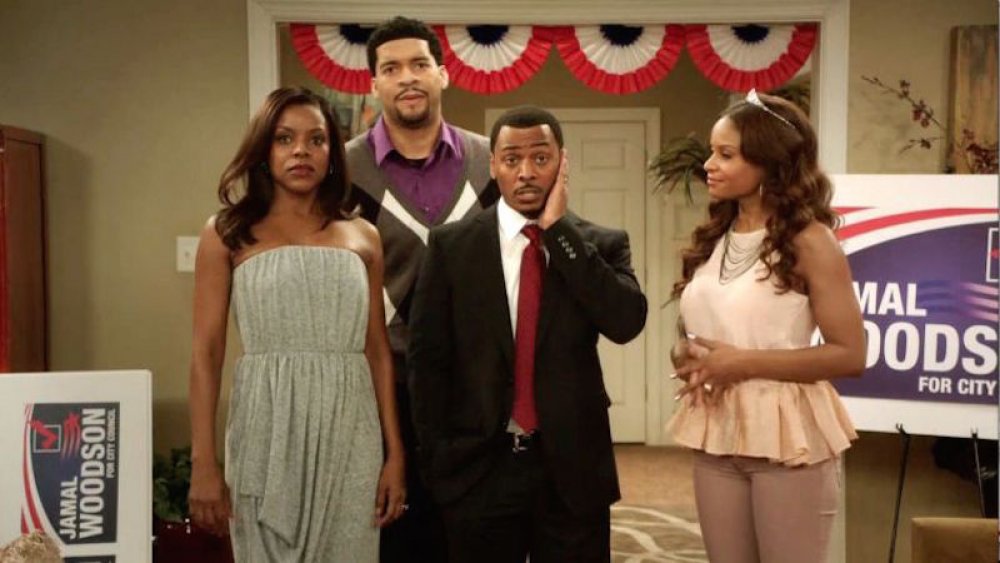 BET
In 2011, Lee finally landed a memorable role on a lasting sitcom, which ran for four years and 52 episodes. Let's Stay Together was the perfect place for Lee to hone his comedic chops — and to reintroduce himself to an audience that may have lost track of him after Sister, Sister. On the BET rom-com, Lee played Jamal Woodson, husband to the effervescent Tasha Lawrence-Woodson, played by Joyful Drake. Aside from his primary job as a doting husband and father, Jamal worked as a legal aid attorney harboring aspirations to serve in higher office.
Lee inhabited the role until 2014, when the series' conclusion sent him back out onto the open market to claim roles on Survivor's Remorse (as Reggie Vaughn), The Quad (as Clive Taylor), and The First Wives' Club (as Gary Washington) before eventually being cast as Orlando Johnson in Coffee & Kareem. If the streaming gods ever bless us with a Coffee & Kareem sequel, let's hope we get to see Lee once again as the newly reformed Orlando — this time on the right side of the law.