The Untold Truth Of Kareem From Coffee & Kareem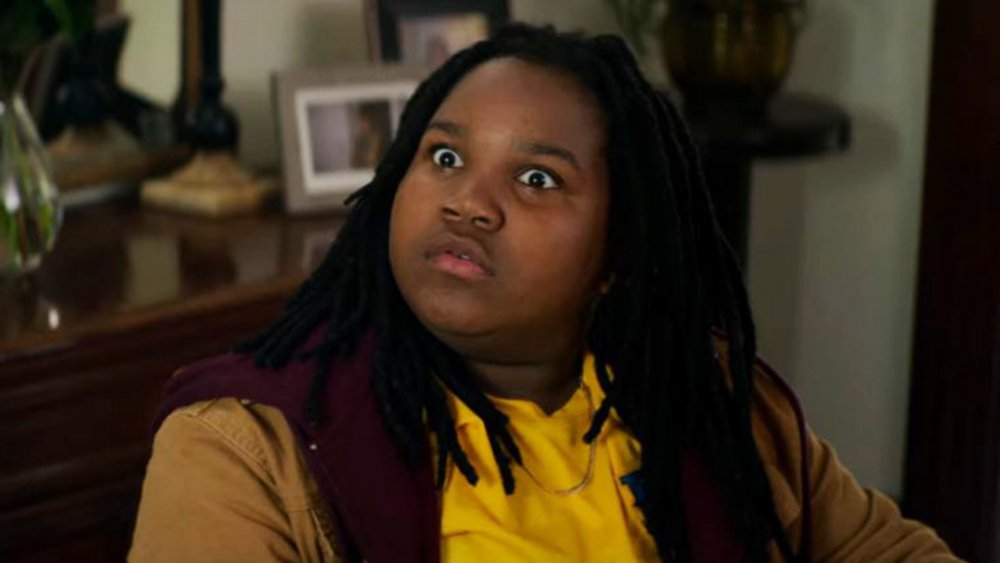 Netflix
A new star is born from Netflix's latest original comedic feature film, and he's already proven his ability to hold his own opposite seasoned talent like co-stars Ed Helms and Taraji P. Henson.
Coffee & Kareem is the newest R-rated comedy to debut on the popular streaming service, and despite a few unflattering hot takes from critics, it's generating a fair amount of buzz. At the center of that buzz is the film's young breakout star Terrence Little Gardenhigh, who plays a smart-mouthed preteen whose elaborate efforts to throw shade on his mother's boyfriend set the whole plot of Coffee & Kareem in motion. His character is the 12-year-old Kareem Manning, a Detroit middle schooler who doesn't care one bit for his mother's (Henson's Vanessa Manning) new boyfriend, Officer James Coffee (Helms).
The plot of Coffee & Kareem really kicks into high gear when Kareem hires a local criminal to scare Officer Coffee out of Vanessa's life for good. Nothing goes as planned, and both Kareem and Coffee have to ultimately team up to protect their family from the violent drug cartel to which they have been exposed. Gardenhigh's impressive showing as one half of the odd couple comedic team balanced on the other end by Helms has audiences everywhere wondering where this talented young actor came from.
Aside from possessing a name worthy of a lordship in Westeros, Gardenhigh has a pretty interesting backstory. Here's how he made his journey to the small screen.
Terrence Little Gardenhigh is already a Nickelodeon star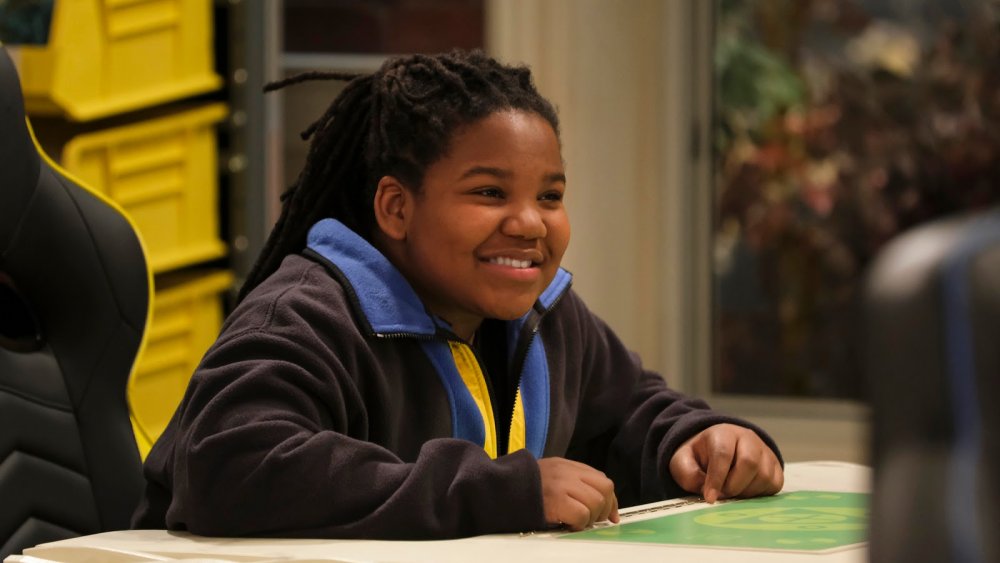 Nickelodeon
Born in North Carolina but raised all the way across the country in Olympia, Washington, Terrence Little Gardenhigh has been acting practically since he could talk. He started landing commercial roles at the age of eight, when he appeared in several spots for the Boys & Girls Club of America. It didn't take long for the talented Gardenhigh to get discovered after that.
Per IMDb, Gardenhigh did a guest spot on the TV series Speechless in 2018. He moved on from there to play Jafar on the series Just Roll With It, then landed a starring role in the Nickelodeon series Henry Danger. Gardenhigh is already set to reprise his role as Miles on the Henry Danger spin-off series, Danger Force, scheduled to debut later this year. 2020 is certainly looking to be a major milestone for the young actor, and Coffee & Kareem is just the beginning.
Coffee & Kareem was Terrence Little Gardenhigh's big break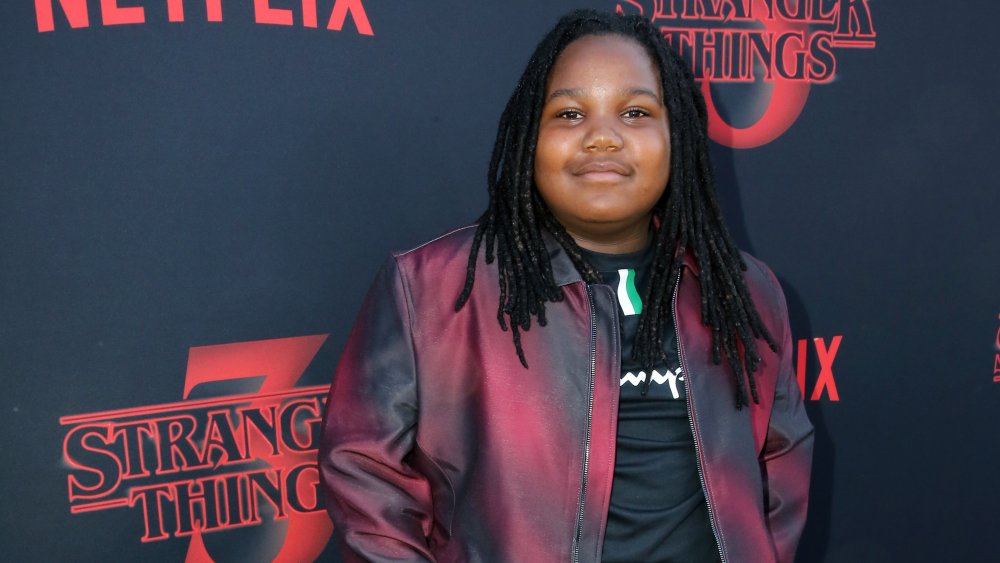 Rachel Murray/Getty Images
In an unusual turn of events for Hollywood, Gardenhigh actually plays an age-appropriate character in Coffee & Kareem. At the time of the movie's filming, he was 12 years old (nearly 13), a tender age to take on a starring role in an R-rated comedy. His actual personality makes a stark contrast with the foul-mouthed Kareem Manning. According to Decider, he revealed himself in an interview with Screen Rant to be a "perfectly polite, friendly, and of course, hilarious kid." It's good to know that some child stars don't let the lifestyle go to their heads.
Gardenhigh had the world to say about his experience working with comedy superstar Ed Helms. "We had a lot of fun, on and off set," he told Screen Rant. "We would talk about acting and he'd give me tips that I really appreciated a lot. One of the tips he gave me was to follow my instincts, and that helps with a lot more than just acting. We definitely had a lot of fun. I felt like we connected!" 
If Gardenhigh was in search of a mentor, he couldn't do much better than Helms. Hopefully we'll get to see more of their dynamic duo in upcoming projects, but regardless of what the future holds, we're sure that Gardenhigh's will be bright.