Coffee & Kareem 2: Will We Ever See A Sequel?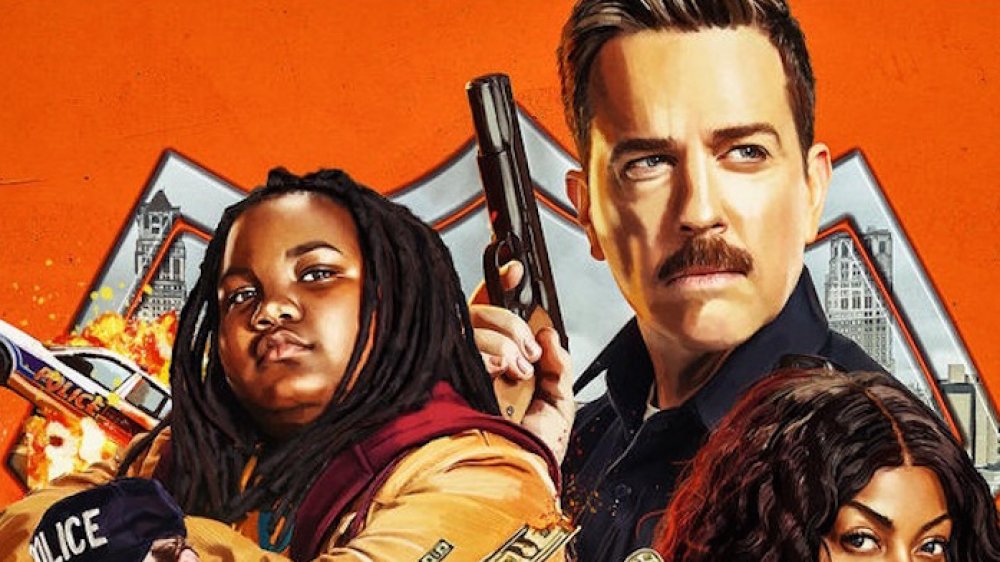 Netflix
Is it really ever too early for a second cup of Coffee & Kareem?
On April 3, Netflix dropped its star-powered take on the classic buddy cop motif: Coffee & Kareem, a screwball comedy stuck somewhere in the odd limbo between kiddie humor and aggressive raunch. Ed Helms (The Hangover) and Taraji P. Henson (Empire) lead a cast with some impressive comedic bona fides including Betty Gilpin (GLOW, The Hunt). RonReaco Lee (The First Wives Club), Andrew Bachelor (King Bachelor's Pad), David Alan Grier (The Big Sick), and relative newcomer Terrence Little Gardenhigh.
The premise of Coffee & Kareem is promising enough. Fed up with his mother's cop boyfriend, Kareem Manning (Gardenhigh) hires a hardened criminal to scare Officer James Coffee (Helms) out of their lives for good. The evil plan predictably backfires, forcing Kareem and Coffee to band together to keep safe from a ruthless Detroit drug lord. The central pairing of Helms and Gardenhigh has all the makings of a good old-fashioned buddy comedy — just the kind of format that's spawned classics like 21 Jump Street and The Heat. With that in mind, will the dynamic duo of Officer James Coffee and Kareem Manning live to fight another day?
Since comedy is a genre rife with sequels (like another Ed Helms-starrer, The Hangover), fans are already wondering if and when we'll be seeing Coffee & Kareem 2. The answer might surprise you.
Spoilers for Coffee & Kareem are ahead.
The ending of Coffee & Kareem leaves the door open for a sequel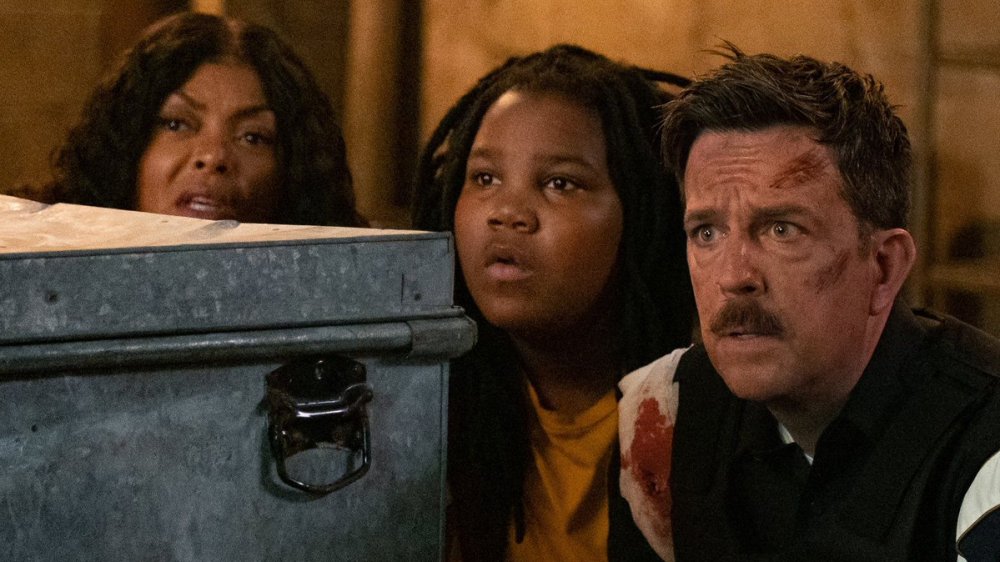 Netflix
Coffee & Kareem sets up the dynamic between its buddy team quickly. Officer Coffee is the new boyfriend dating Vanessa Manning (Henson), and her adolescent son Kareem doesn't like the match one bit. Kareem immediately starts scheming to drive a wedge between the two lovebirds, and comes up with the harebrained scheme to scare Coffee off by staging a criminal attack at the hands of Orlando Johnson (Lee). It doesn't go great.
The teen and the police officer are accidentally exposed to a secretive underworld of drug dealers, petty criminals, and dirty cops within Coffee's own department. For Vanessa's sake, Kareem agrees to team up with Coffee and keep the family safe. After both Coffee's commanding officer Police Captain Hill (Grier) and Detective Watts (Gilpin) are exposed as the bad eggs within the department, Watts turns on Hill, killing him and absconding with Vanessa and Kareem. All the characters come craashing together in a final confrontation in — where else? — an abandoned warehouse. With the help of Johnson, who atones for his criminal past, Coffee rescues Vanessa and Kareem, though he's shot in the process. Over Coffee's wounded body, Kareem finally grants his permission to date Vanessa.
While the crime at the center of Coffee & Kareem is ultimately resolved and the crooked cops within Coffee's department killed or exposed, all the principal heroes survive and the status quo from the beginning of the film is ultimately restored with one key change. Coffee and Vanessa presumably return to their relationship — only this time with Kareem's blessing. 
If Netflix wanted to make a Coffee & Kareem sequel, it would be easy enough to drop the unlikely duo into another criminal caper independent of the drama resolved in the first film. They could even raise the stakes by placing Coffee in charge of the department he just upended. But there's another issue standing between fans and the sequel they're already clamoring for.
Viewers and critics haven't shown Coffee & Kareem much love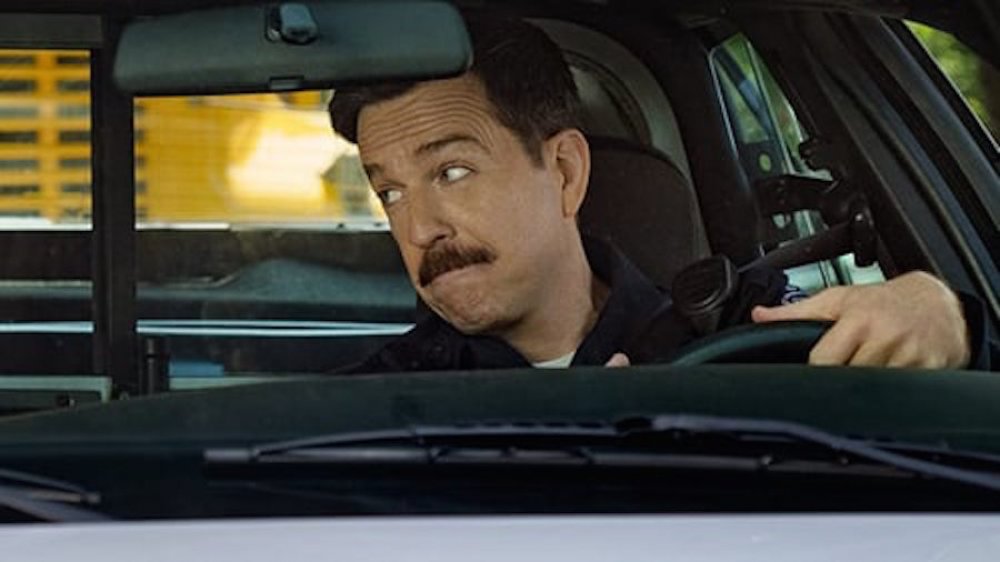 Netflix
Unfortunately, even if the plot leaves room for a sequel, the economics have to make sense for the distributor to order up a second serving. Netflix is notoriously mum about its viewer data, but the early word on Coffee & Kareem hasn't exactly been good. On  Rotten Tomatoes, viewer responses to the cop comedy have been 36 percent positive. Critics have been even harsher, with only 23 percent returning high marks for the film. Peter Travers from Rolling Stone was particularly scathing, saying, "Everything goes stupefyingly wrong in this crime against comedy." Ouch.
That's not to say that critical — or even viewer — responses always equate to poor viewing statistics. For all we know, audiences tired of all the doom and gloom are flocking to the new Netflix laugher in droves. For what it's worth, The Guardian found Coffee & Kareem to be a "fast, filthy, and fitfully fun Netflix comedy," so hope burns eternal that fans will get to see a second run. For now, it's more a matter of "if" than "when".