Salem's Lot - What We Know So Far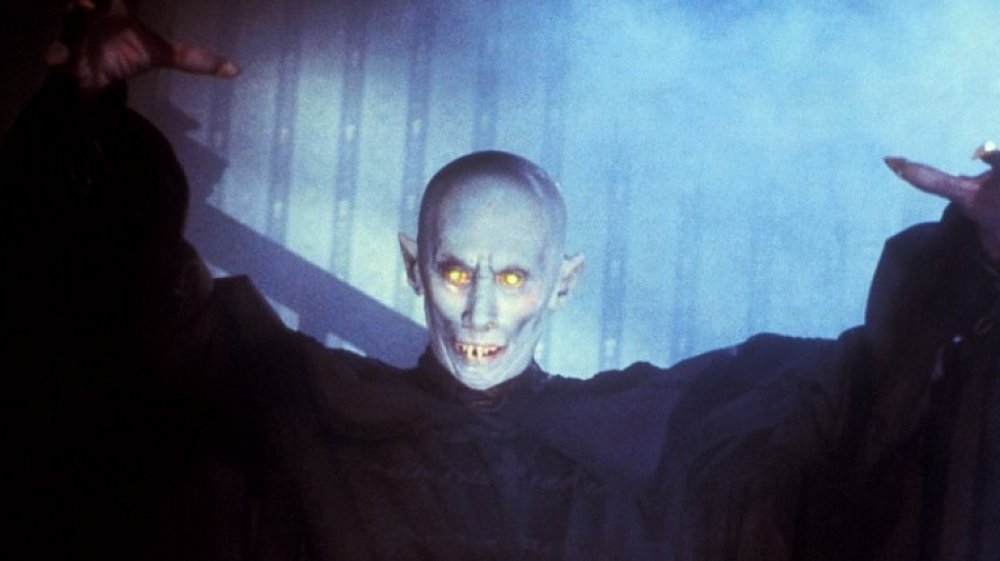 Warner Bros.
For the first time, Stephen King's vampire horror Salem's Lot will take a bite out of the big screen.  
Annabelle Comes Home director Gary Dauberman has been tapped to helm the New Line film after previously signing a deal to pen the script, according to The Hollywood Reporter. While Dauberman pulls triple duty as writer, director, and executive producer, horror heavyweights James Wan (Insidious, The Conjuring) and Roy Lee (The Ring, The Grudge), as well as Mark Wolper, whose credits include the 2004 Salem's Lot miniseries, will serve as producers.
Unlike some of King's other titles, Salem's Lot has only gotten the TV treatment: a 1979 miniseries with Poltergeist director Tobe Hooper, and a 2004 adaptation starring Rob Lowe and directed by TV veteran Mikael Salomon (Nightmares & Dreamscapes, Damien). The story follows Ben Mears, a writer who returns to his hometown after 25 years and discovers that residents are being turned into vampires. Released in 1975 and inspired by Bram Stoker's classic Dracula, the book was King's second published novel.
A significant chunk of the Stephen King multiverse has been adapted for film or television throughout the horror master's career. More than 60 of his 200-plus short stories, novels, and novellas have received some kind of screen treatment, with varying degrees of faithfulness to the source material; they have run the gamut from genre-shifting to embarrassing, with King creatively involved in some more than others. It's not clear what (if any) role he'll have in this new adaptation, though he did offer up some biting advice about its creative direction. "Here's a unique idea: do the book," King tweeted following the announcement of Dauberman as director. 
While it appears that even King isn't privy to what's planned for Salem's Lot, here's everything we know about the upcoming adaptation.
What's the release date for Salem's Lot?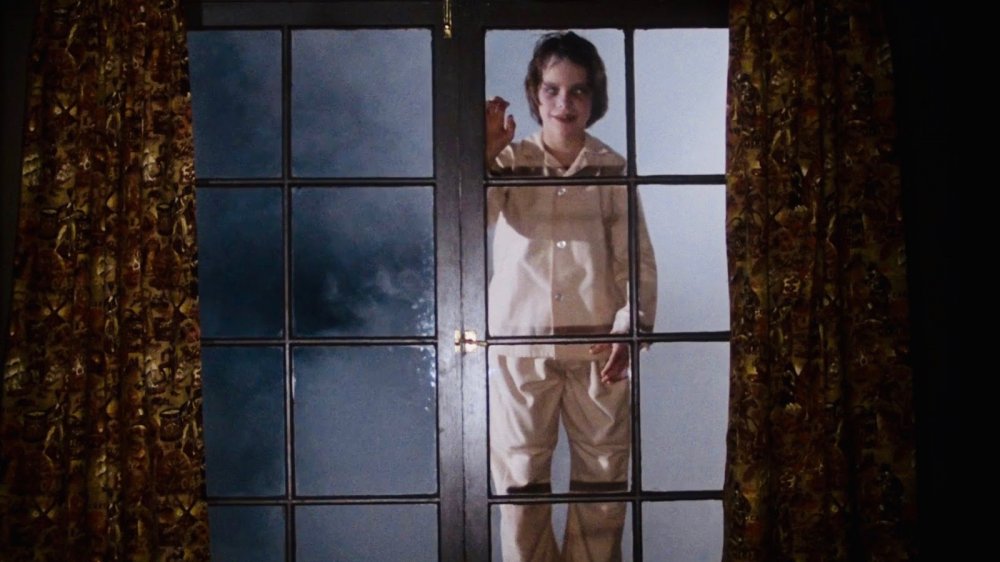 Warner Bros.
The announcement of Dauberman as director comes nearly a year after it was first reported that New Line was moving forward with a cinematic adaptation of the King novel. In April 2019, Wan and Dauberman, the writing-directing duo behind The Conjuring universe, were officially attached as producer and writer, respectively (via The Hollywood Reporter).
The announcement of anyone in the director's chair is a good sign for those eager for more of King's work on the screen. The past several years have seen plenty of that, though these adaptations have been a bit of a mixed bag. Pet Sematary was buried by critics, and The Dark Tower completely collapsed under the weight of its source material. Then there's the Shining sequel Doctor Sleep, which debuted to mostly positive reviews but failed to awaken the box office. It: Chapter One, on the other hand, became a massive hit, and though It: Chapter Two debuted to a more lukewarm response, it was still a success — and Dauberman wrote both chapters, proving that he has some insight into what works and what doesn't when translating a Stephen King story from page to screen.
With Dauberman now attached as director and screenplays typically taking a few months to a year to write, it's very possible that the movie is ready to begin filming any time now. On average, a movie's life cycle is around two and a half years from the announcement to the release. With Salem's Lot already a year in, fans could expect to see the film in the late spring or early summer of 2021, assuming there aren't any casting hiccups or filming delays.
What's the plot of Salem's Lot?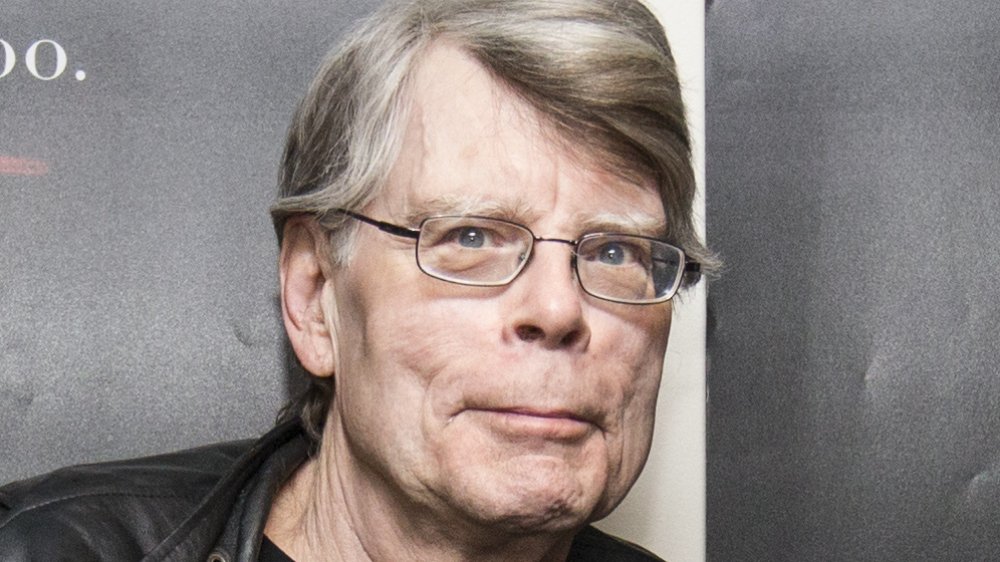 Scott Eisen/Getty Images
King has said that his novel, which started as a short story he wrote in college, was inspired by a dream and his interest in what might happen if Dracula arrived in 20th century America. Even though it's among his earlier published works, Salem's Lot is peppered with the signature elements that make up his famed narrative style.
Salem's Lot sees writer Ben Mears return to his hometown of Jerusalem's Lot, Maine, after 25 years away. He's come to write a book about a long-abandoned house formerly owned by a hitman, where he once had a terrifying experience as a child. But someone has moved in — a man by the name of Kurt Barlow, an Austrian immigrant who has opened a local antique shop with the help of a business partner. Soon after their arrival, a young boy in the town goes missing while another seemingly turns up dead. This begins happening more frequently, with some returning as something other than their human selves.
Ben and a small group of locals including a doctor and priest band together, and discover that Barlow is actually an ancient vampire and the culprit behind the recent deaths and disappearances. As the ragtag group attempts to stop him from turning more people, a bloody battle ensues over the soul of the town. This is, at least, the story as King told it — and based on his social media missive, the version he wants to see on the screen. But as the horror author and his fans know, not every adaptation of his work is a close translation of his material. With almost no details announced about the plot, it's not yet clear what version of Salem's Lot Dauberman plans to tell.
Who is in the cast of Salem's Lot?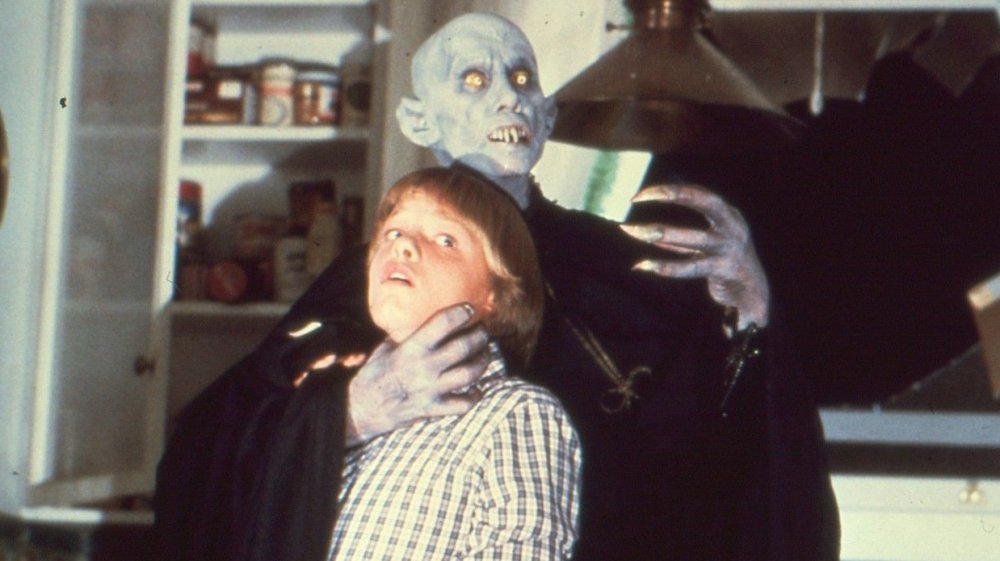 Just as details around the plot are thin, there's very little to go on casting-wise. The announcement of Dauberman as director could very well mean that casting news is imminent, but currently, there isn't even speculation about who the filmmakers might have eyes on. 
It's safe to say that the casting of Ben Mears will  be key, not to mention the main antagonist Barlow. Among the group of townspeople who help Mears stop the ancient monster are local high school English teacher-turned-friend Matt Burke, and Susan Norton, a local and a recent college graduate who is familiar with Mears' writing (and develops a romantic relationship with him). They are joined by Matt's doctor, Jimmy Cody, along with local priest Father Callahan (a key figure in the King multiverse), whose faith may not be as sound as it should be.
There are a host of other supporting characters who could appear, but because studio Warner Bros. hasn't shared any details beyond the film's creative team, it's unclear how many of these will need to be cast. To Dauberman's credit, he mostly stuck to the basic character archetypes and larger plot arc of It, but fans of King know he also took some creative liberties with both chapters. 
King himself, however, was largely pleased with Dauberman's work on the It movies, so here's hoping the writer-director continues in that vein (no pun intended). We'll be keeping our eye out for more details on Salem's Lot, and we'll keep this post updated.