Why Wyatt From Ozark Looks So Familiar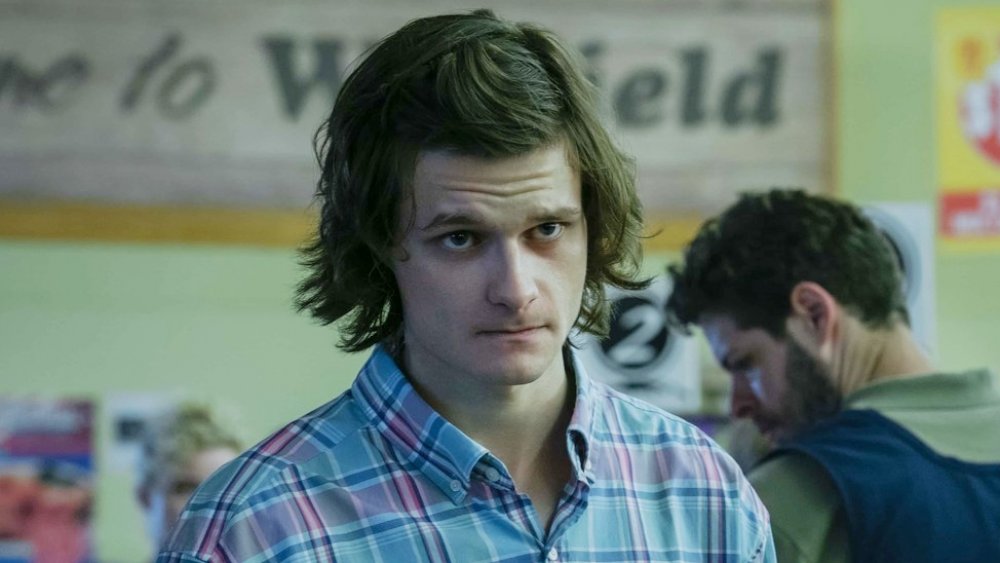 Netflix
If you've been keeping track of the white-knuckle roller coaster ride that has been unfolding over the first three seasons of Netflix's pitch-black crime drama Ozark, you know no one on the show has had it particularly easy. You also know that, even as bad has life has gotten for most of the characters, it's probably going to get worse for everyone in the (as yet unannounced) fourth season. That includes the wild-haired Wyatt Langmore, who — save for losing his father at the hands of his once-beloved cousin Ruth (Julia Garner) — has managed to largely escape the carnage.
Of course, those of you who've already completed your Ozark season 3 binge know that things got very weird for Wyatt after he moved in with the local heroin kingpin Darlene Snell (Lisa Emery). You also know that the pair's unseemly entanglement will almost certainly lead Wyatt directly into the line of fire moving forward. While you'll have to wait to see what trauma lies ahead for the tender-hearted young Wyatt, you've probably spent at least part of your Ozark binge trying desperately to figure out where you've seen the actor who plays him before.
It's all but certain you've seen him in several things already. His name is Charlie Tahan, and though he's just 21 years old, he's had serious skin in the acting game for over a decade now. Here's why Wyatt from Ozark looks so familiar.
Charlie Tahan spent some time in Castle Rock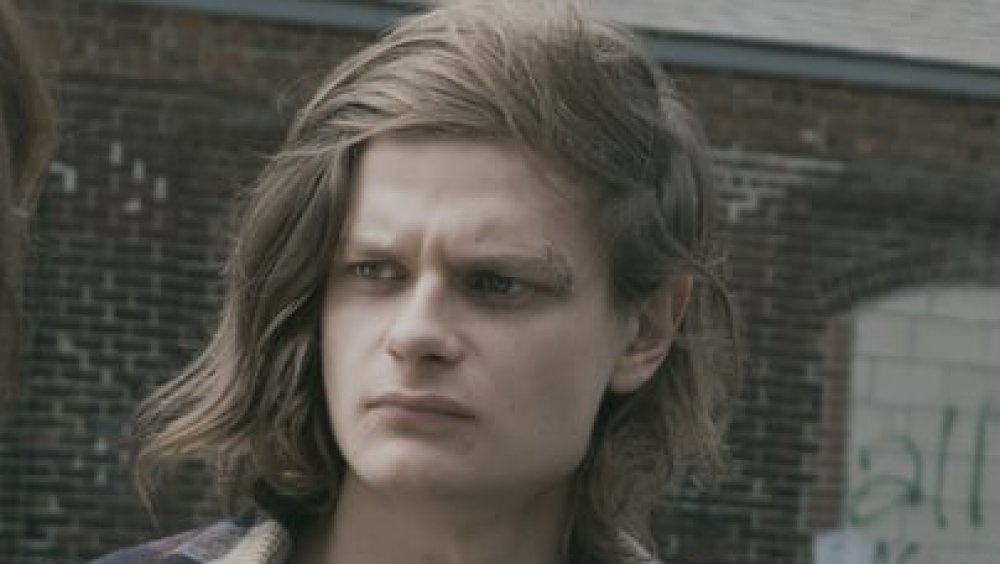 Hulu
With the so-called "Golden Age" of television in full swing, the trend has largely been bolstered by bold, stylish streaming series just like Ozark. As it happens, we're also living through a veritable "Golden Age" of Stephen King adaptations as well, with the likes of It, Gerald's Game, Pet Sematary, and Doctor Sleep all earning raves in recent years. It was only a matter of time until the King's mercilessly macabre works started finding their way into the realm of steaming series — and though it's gotten far less press than most King-related projects of late, Hulu's anthology series Castle Rock has no doubt left an indelible mark on the streaming landscape.
Since it's another relentlessly brooding little series, we're betting Castle Rock probably shares more than a little bit of its viewership with Ozark, and we're betting that much of the Ozark set were quick to spot the unkempt mane of Charlie Tahan in season 1 of the Hulu series. If you missed him it, he appeared in in three episodes as the wily local drug dealer Dean Merrill, who was peddling pills to Melanie Lynsky's perpetually uneasy Molly Strand. Castle Rock wasn't exactly a major role for young Tahan, but it stands as a reminder of how much the actor can do even when there's a decidedly small part to play.
Charlie Tahan drew blood in Super Dark Times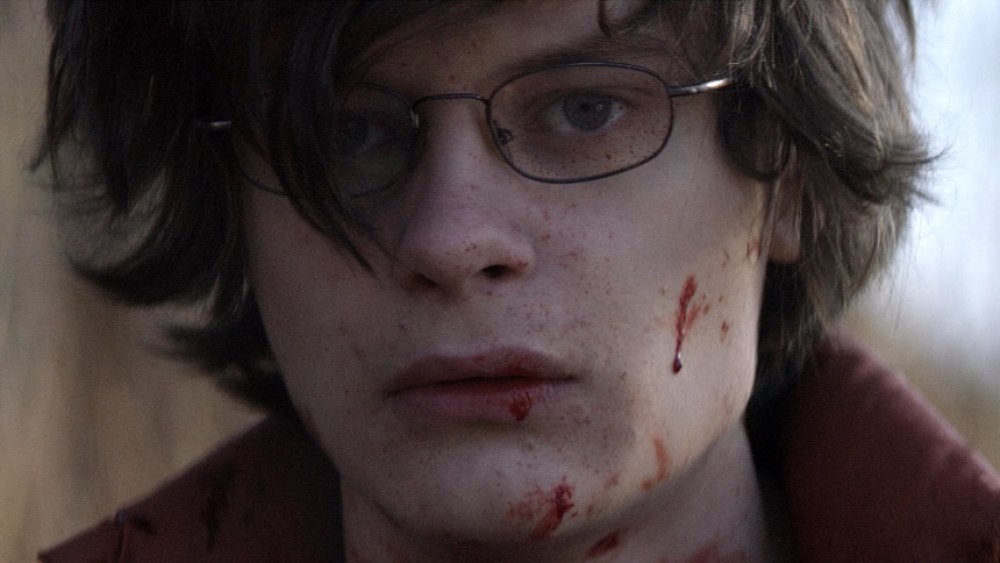 Ways & Means
One look at Charlie Tahan's IMDb page will leave you marveling at the fact that the young performer has already appeared in more than a dozen feature films. It'll also serve as proof positive that Tahan has taken an indie-minded approach to his big screen career, focusing frequently on films fueled by emotionally challenging material. That approach is likely what drew him toward the doom-fueled narrative of Kevin Phillips' aptly titled indie Super Dark Times.
If you happened to miss the flick when it was making the rounds on the film fest circuit a few years back, the '80s-set drama follows a group of teens whose lives are ripped apart in the wake of a deadly accident. That accident leads to a foolhardy cover up, and the untangling of the primary characters' psyches, none more so than the teen who inadvertently spilled the blood. His name is Josh, and he's portrayed for much of the film with nervy, cocksure energy by Tahan. For much of its run time, Super Dark Times propels itself forward on the strength of transfixing performances from Tahan and co-star Owen Campbell (Blame).
Sadly, Super Dark Times goes completely off the rails in its final 10 minutes or so. But we can assure you that up until it does (and you will absolutely know when that moment comes), the movie is a fantastically menacing, diamond in the rough sort of indie that really gets under your skin — and yes, Tahan is mostly fantastic in it.
Charlie Tahan tried to terrify the masses on Gotham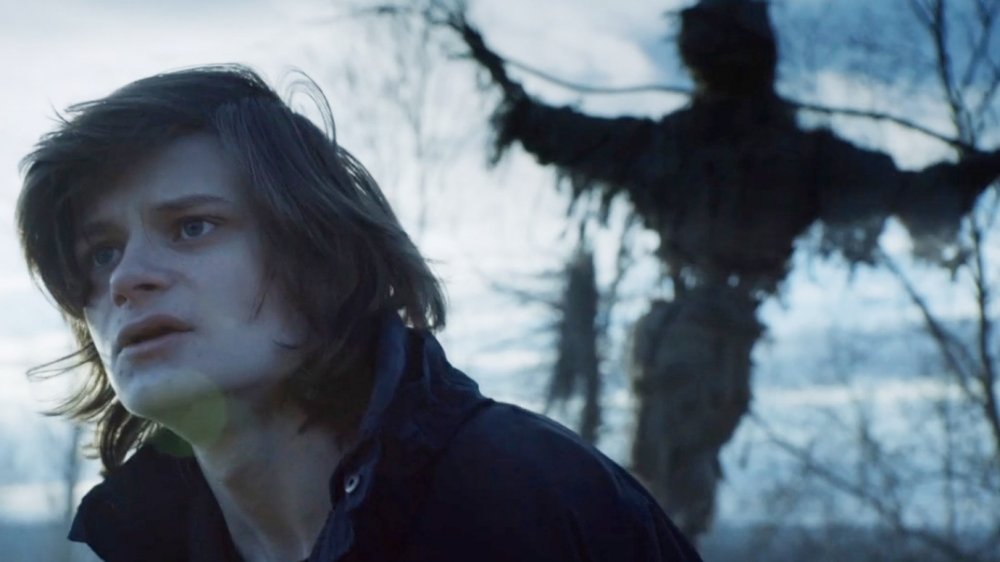 Fox Television
If you're reading this, we're guessing you might recall Tahan's unhinged turn as one of Gotham's burgeoning big bads. If not, you should probably catch up on that series, because a) it's actually one hell of an entertaining show in spite of its sometimes over the top narrative shenanigans, and b) it featured an impressive revolving door of talent in its many supporting roles.
If you're trying to figure out where Tahan snuck through that revolving door, he appeared in four episodes of Gotham between 2015 and 2017 as the young Jonathan Crane (aka big time Batman nemesis the Scarecrow). As was the case with most of the characters on Gotham, more than a few liberties were taken with Crane's story, and that meant we saw a much younger version of the Scarecrow than we were accustomed to, with Tahan portraying a teenage version of the iconic villain. As it turned out, this resulted in a far more tragic version of the character, one that Tahan imbued with a palpable sense of deeply fractured humanity.
Charlie Tahan survived the apocalypse in I Am Legend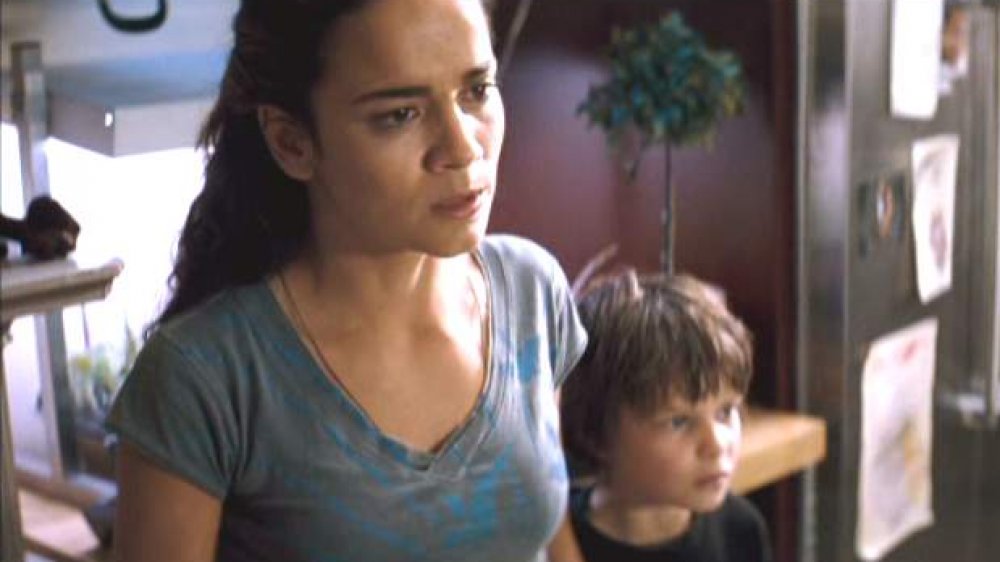 Warner Bros. Pictures
Though he's garnered loads of praise for his spot-on work in angsty teen roles of late, Tahan actually has been a professional, working actor since he was just nine years old. Shockingly, he appeared in no fewer than three feature films in his ninth year on the planet, and none were quite as high profile as a little post-apocalyptic thriller called I Am Legend.
The 2007 big-budget adaptation of the beloved Richard Matheson novel of the same name found Will Smith largely doing the "one man show" thing as a scientist who managed to survive a zombie-like viral outbreak that more or less ended mankind. As you likely recall, at a certain point in the action, Smith's character (having lived in near-isolation for years) bumps into a mysterious woman (Alice Braga), who is escorting a child to a fabled outpost where the last of humanity has begun anew. He's all but unrecognizable now, but yes, Charlie Tahan was that kid. And yes, even then, he was pretty great in the role, actually stealing a couple of scenes from Smith himself. Unfortunately, I Am Legend (particularly its ending, which completely upends the source material's narrative) remains a bit divisive among the sci-fi set — but hey, it did set young Tahan on the path to Ozark, so it can't be all bad, right?