Supernatural Producer Offers Fans Reassurance Amid Coronavirus Crisis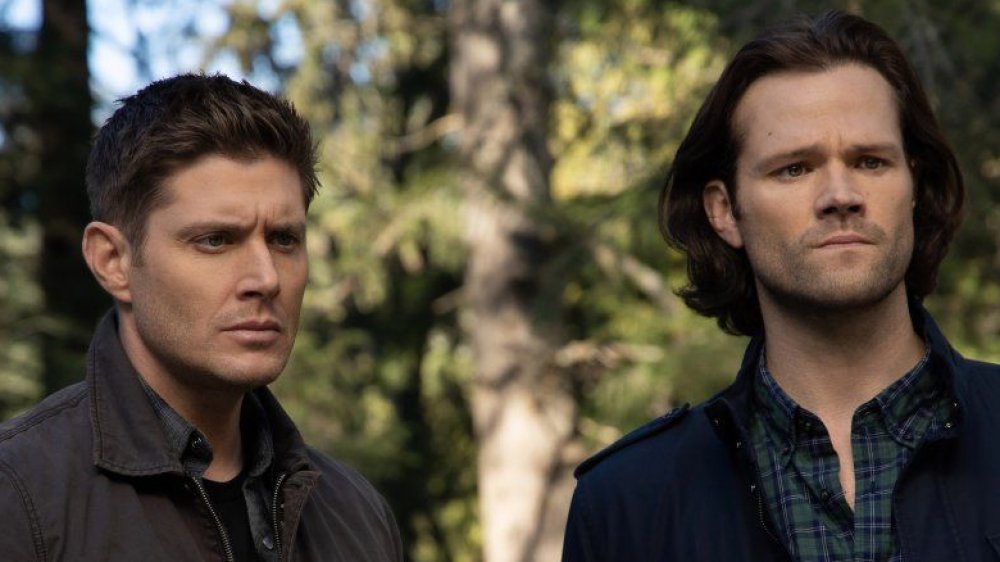 Sam and Dean Winchester will indeed conclude their 15-season long journey — fans will just have to wait a little longer to see how it all ends.
As COVID-19, the novel coronavirus strain, continues to spread around the world, many television and film productions are being put on hold due to safety and health concerns. The long-running CW series Supernatural — about two brothers who routinely take down any and all evils that cross them, including demons and angels — has followed suit, shutting down production on its 15th season. The cast and crew's safety is the top priority, and the decision to halt production was made in efforts of stymying the spread of the virus. Still, many Winchester fans are rightfully disappointed by the news. After all, the series has been going 15 seasons strong, and the series finale was scheduled to air in May 2020.
However, all hope isn't lost. Supernatural fans will get the closure they desire, and the series will still conclude as planned. Not even the coronavirus pandemic can stop Sam and Dean forever, as Supernatural producer and director Jim Michaels assured fans the show will go on... eventually. 
In a tweet addressed to hardcore and casual fans alike, Michaels stated, "When it is safe to return to work, we will finish what we have started."
Supernatural's production shutdown is a pressing issue in the sense that the entire series still needs to be wrapped up, and fans rightfully deserve to see how their favorite brothers' journey ends. Unfortunately, many other series' finales are in jeopardy and may never see the light of day.
Unlike Supernatural, other shows' finales are in jeopardy due to COVID-19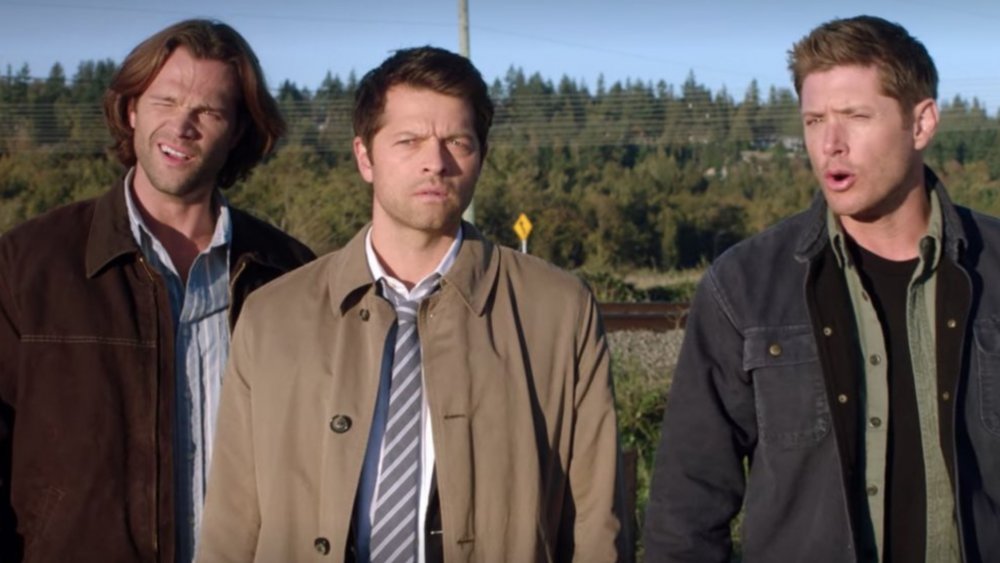 The coronavirus pandemic is striking Hollywood hard, and season finales for shows like The Neighborhood and Superstore are in question. All signs are pointing to production not picking up until the following season, meaning a series finale for each show likely won't happen as previously planned. This could possibly shift the outlook of Superstore especially, since America Ferrera's sendoff as Amy was supposed to be neatly packaged in the conclusion of season 5. Now, it remains to be seen how Ferrera's farewell will occur, but there's a possibility for a season 6 return in light of this news.
Movies are being affected by the coronavirus as well — including A Quiet Place Part II, Matrix 4, Black Widow, and countless others. Sadly, the COVID-19 pandemic is spreading, and all release date timelines are up in the air. At least a sigh of relief can be let out by Supernatural fans, as the series finale will eventually happen.
While it remains to be seen when Supernatural cast and crew members will return to set — not to mention when the series finale will air — we'll continue to closely monitor the situation, as well as other shows and movies affected by the coronavirus, and keep audiences informed.