The Fast And Furious Scene That's The Greatest In Cinematic History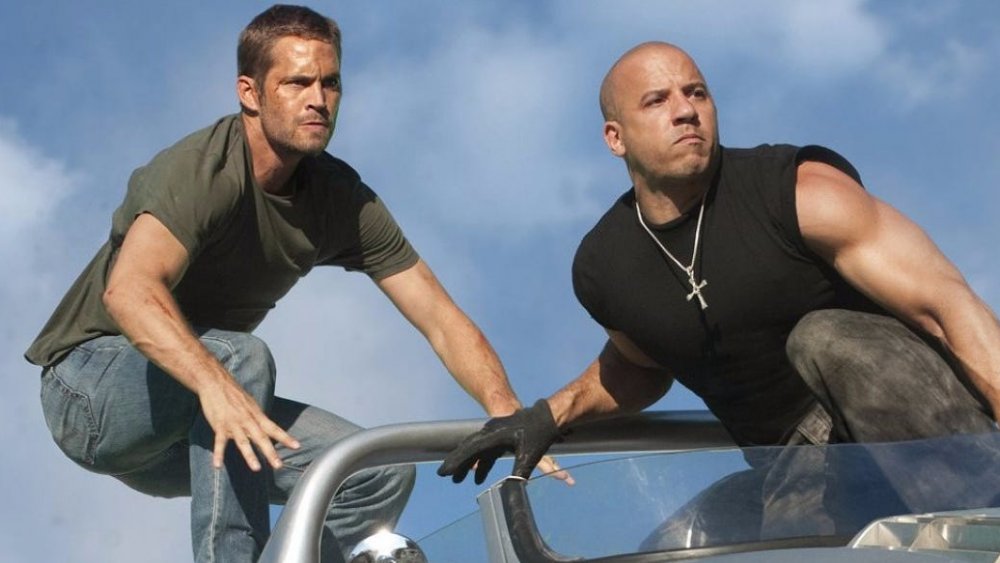 Universal
After eight films and fifteen years, Vin Diesel has crafted a film franchise for the ages built on family, friendship, and heavily-modded street racers with ground effects with the Fast Saga. He certainly has plenty to be proud of, but when NME presented him with the question of what he thinks is the greatest moment of cinematic history, he couldn't help indulging in a bit of self-aggrandizement. 
Brace yourself: Diesel's choice of greatest scene in all of cinematic history is a scene from Furious 7. Specifically, the end sequence in which his character, Dom Toretto, and the late Paul Walker's character, Brian O'Conner, have one last ride together before parting.
If that seems a bit self-centered, understand that this scene is a) of incredible personal significance to Diesel and b) highly unique in film history, and indeed does represent its own major technological achievement. He's permitted to be biased not just because this franchise has made him incredibly wealthy — it gave him the best friend he's ever had in Walker, who met his tragic end before they could finish out their run together. Ultimate impact on overall cinematic history notwithstanding, let's dig into why Vin Diesel feels so strongly about the significance of this scene.
A bias born of an extremely unique friendship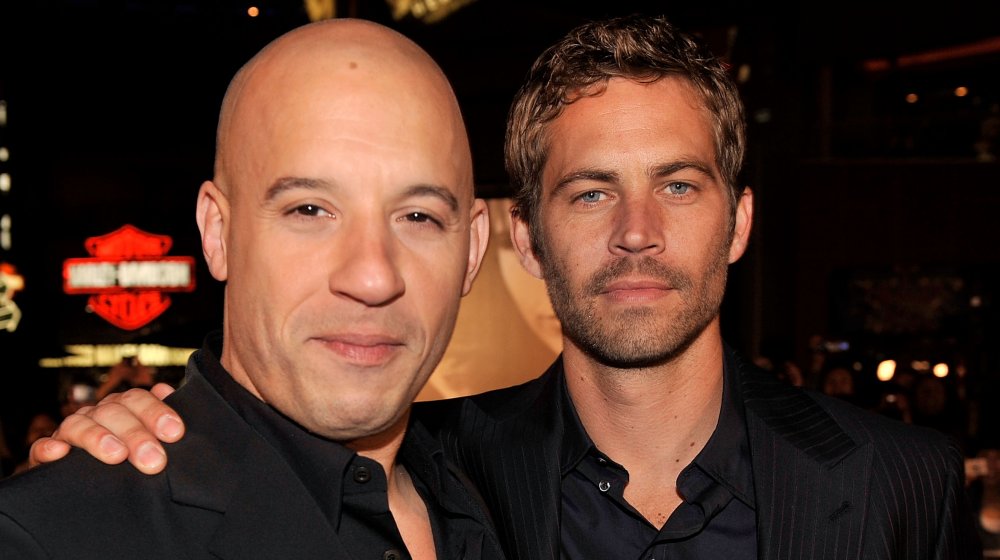 Kevin Winter/Getty Images
It might sound tongue-in-cheek to underline the personal importance of Paul Walker and his sudden, tragic death as part of Diesel's reasoning, but it's entirely serious and difficult to overstate. The two of them shared a very specific experience coming from complete obscurity to the top of the Hollywood food chain, and Diesel genuinely felt that Walker was the only person who could help him cope with the tectonic shift that fame brought him and his family. 
"What happens when you grow up poor, unfortunately, is that when you're suddenly successful, money comes with that success... And the people who love you most may not realize how sensitive, in this case, me or Paul Walker, specifically, could be about that," Diesel explained to Today Online. "In October, a month before the tragedy happened, I remember being so frustrated with my mother. I have the best mother in the whole world, but I was feeling that my mother wasn't understanding how much pain it was causing me when everyone I knew felt entitled... And when my mother flew to the set, I called Paul to come over and talk to my mother. When he asked why, I replied my family loves me but I was feeling just a little exploited. So he went down to have a conversation with my mother the only way he could... I only have one Paul Walker."
It's a long explanation for a simple fact: he only had one Paul Walker, and translating that deep bond to film represented a mammoth challenge to honor. Hollywood is so often a facile and inauthentic town, and many a movie leans into that legacy, becoming cynical. Diesel's interest in finishing Furious 7 with that specific scene is the opposite in emotion and intent, and it's worth recognizing as special and valuable.
The landmark technological challenge of Furious 7's final scene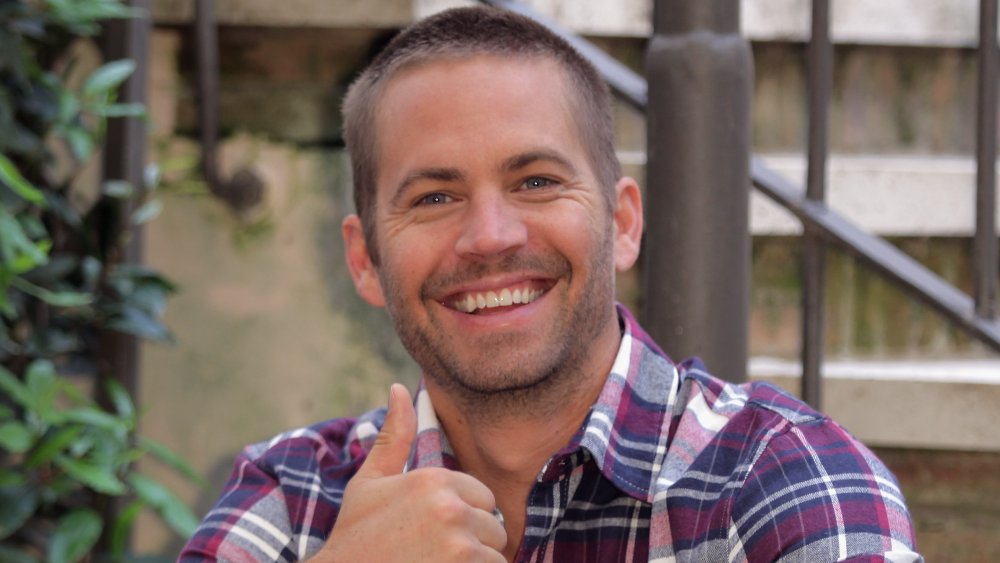 Ernesto S. Ruscio/Getty Images
To a certain extent, the VFX and practical techniques used to digitally recreate Paul Walker posthumously for Furious 7 were not new inventions, but it was certainly a radical incorporation of them, and presented unique challenges that are notable in cinematic history. For example, one particular issue presented by Walker's sudden loss is the fact that, since he had never needed to perform any motion capture before for a role, there were no whole-body scans of him when legendary FX house Weta Digital began planning to assist with Furious 7's production. 
These scans are the industry-standard material from which digital artists usually work — but instead, Weta had to hunt down as much archive footage of Walker as possible, and cobble it together to assist in their task. Die-hard fans may have felt that last goodbye with Brian in his white car smiling at Dom was eerily familiar, and in fact, there's a reason for that: Weta used footage from the first Fast and Furious movie as part of their digital composition. Along with that, both of Walker's brothers were scanned for those compositions used in the epilogue. They also performed physical stunt work for non-facial shots of Brian's character fighting during the climax.
While it's true that the innovations presented in Furious 7 have been outstripped by the likes of Grand Moff Tarkin's recreation in Star Wars: Rogue One and the age-manipulation methods used by films like Ant-Man and the Wasp and The Irishman, it's still a big deal that deserves appreciation and recognition for accomplishing it on a very short timeline with few resources. Maybe it's not the ultimate impression on film history Diesel is obliged to consider it as, but it does matter beyond a single movie's narrative.