This Huge Actor Is Reportedly In Talks To Return As Spider-Man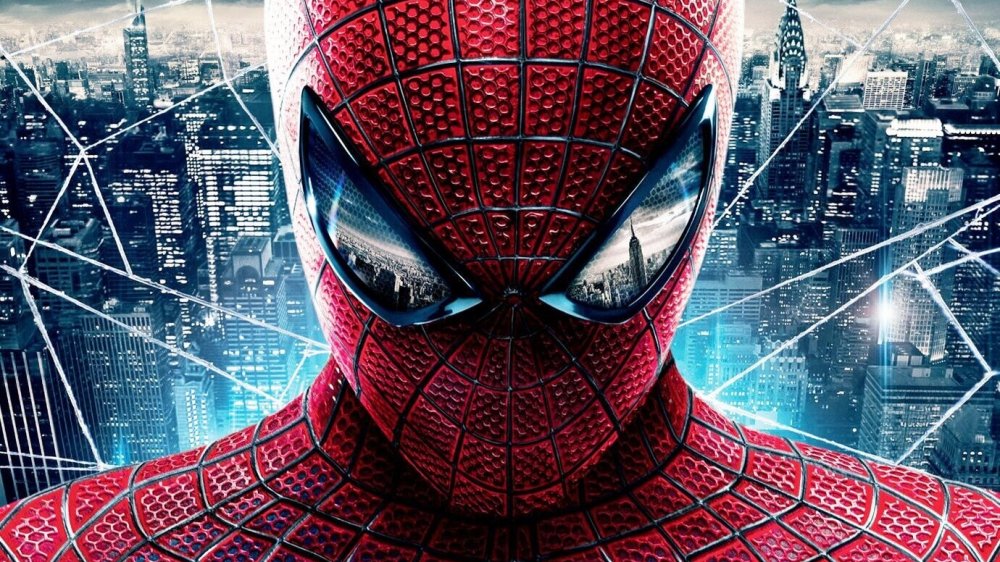 Sony Pictures
Move over Tom Holland — the rumor mill is already casting your forebear, Andrew Garfield, in the spidery role you thought you had locked down. According to reporting from gossip site We Got This Covered, Sony may be interested in bringing Gafield back for a potential live-action Spider-Verse movie.
The squabble between Sony and Disney over the Spider-Man IP has been one of Hollywood's most acrimonious (and, not-so-coincidentally, most well reported). The legal battle boiled over last year, placing Holland's planned third run in the spider suit on ice until CEOs from both companies finally hugged it out. The exact terms of that deal were never disclosed, but it cleared the way for Spidey's continued participation in the Marvel Cinematic Universe.
Fans of the MCU have been enthusiastic about Holland's on-screen portrayal of Peter Parker, but given Sony's continued stewardship of the property, it's not totally unreasonable to think that the studio may want to revive its own vision. This would, of course, please Garfield's competing fan base, who felt that The Amazing Spider-Man actor was never given a proper send-off after the franchise was rebooted into the MCU, where the leading role was quickly recast.
WGTC cites their ever-anonymous sources in their reporting that Garfield has at least had talks with Sony about reprising the role. The introduction of the Marvel Multiverse in the dimension-bending Into the Spider-Verse does present interesting possibilities for multiple versions of the character to appear in the same film, but without more reliable reporting, we're taking this rumor with an enormous helping of salt.
This particular rumor is probably wishful fan thinking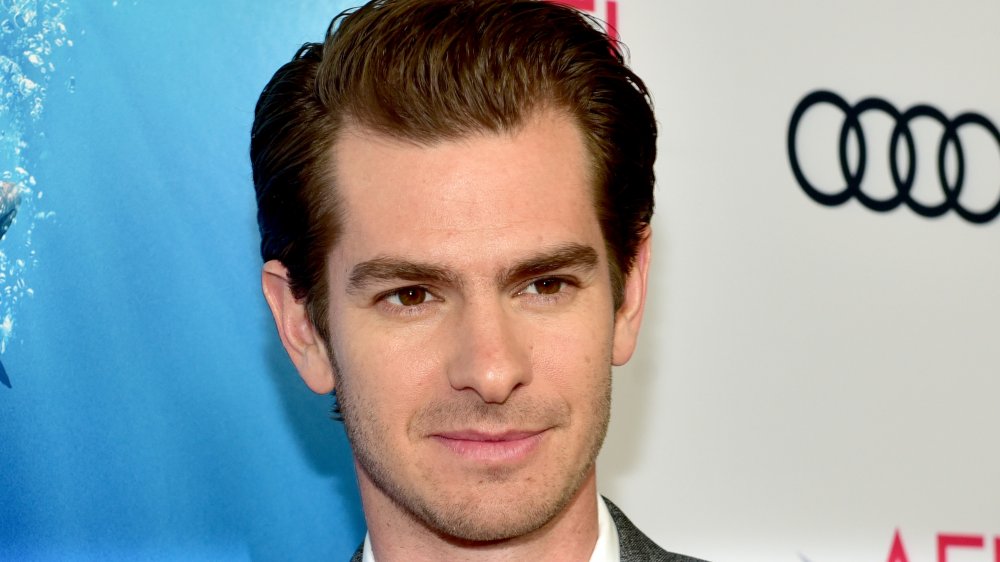 Rodin Eckenroth/Getty Images
Obviously, WGTC isn't exactly the most reputable source in the business, and this latest claim is particularly dubious considering that none of the industry trades have chimed in to confirm. Until the mainstream news outlets sound off, we should  all just take a breath and proceed with caution regarding this "scoop." Aside from the lack of corroborating reporting, there are many other reasons to remain skeptical that we'll see Garfield back in the Spidey suit anytime soon (or, well, ever).
First off, at 36, Garfield isn't exactly age-appropriate to play Peter Parker at this point. One of the things fans enjoyed so much about Holland's interpretation of the iconic character was the youthful energy he brought to the performance. Comic readers felt that Holland's Spidey more accurately captured the ethos of the original character than did past cinematic renditions.
In this regard, bringing back an actor pushing 40 who played Spider-Man a decade ago isn't exactly a move in the right direction — although it's worth noting that if a live-action Spider-Verse movie were in the cards, you could do worse than to have Garfield in the role of the older, halfway-schlubby Spidey, like the animated flick's Peter B. Parker.
Second of all, even though his turn in the Amazing Spider-Man flicks helped make his a household name, Garfield may have gotten a little too (figuratively) big for the tights at this point.
Andrew Garfield is already pretty busy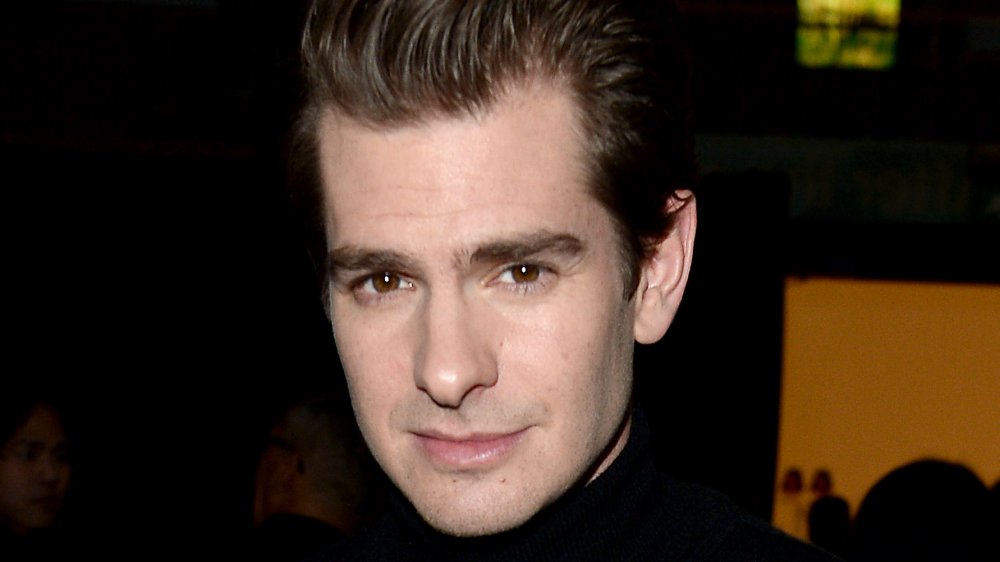 Jeff Spicer/Getty Images
Since hanging up his spider suit, Andrew Garfield has become kind of a big deal. In 2020, he already has no fewer than four projects in pre-production; the most prominent is perhaps a Gia Coppola film titled Mainstream in which he's set to play a supporting role alongside Chris Messina (The Sinner) and Stranger Things' Maya Hawke.
After that is a starring turn in musical biopic Instrumental based on concert pianist James Rhodes' memoir, and a spot as Jon in the forthcoming feature Tick, Tick... Boom from none other than Lin Manuel-Miranda of Hamilton fame. That list doesn't even include his role as televangelist Jim Bakker in USA's The Eyes of Tammy, a star-studded production from director Michael Showalter (Stella) with Vincent D'Onofrio (Marvel's Daredevil) and Jessica Chastain (Zero Dark Thirty, Interstellar). What we're trying to say is: the dude's dance card is full.
All these commitments don't necessarily make it impossible for Garfield to return to the Spider-Verse, but they certainly make the timing more tricky. If Garfield desperately wanted to squeeze back into the blue and red spandex, and Sony shared his enthusiasm, they could certainly find a way to get it done. With all that in mind, let's say for the sake of argument that Sony really does intend to bring Garfield back for a return performance. Would that decision preclude Holland's continued participation in the series? Given the dimension-bending plot of Spider-Man: Into the Spider-Verse, almost certainly not.
Anything can happen in the Spider-Verse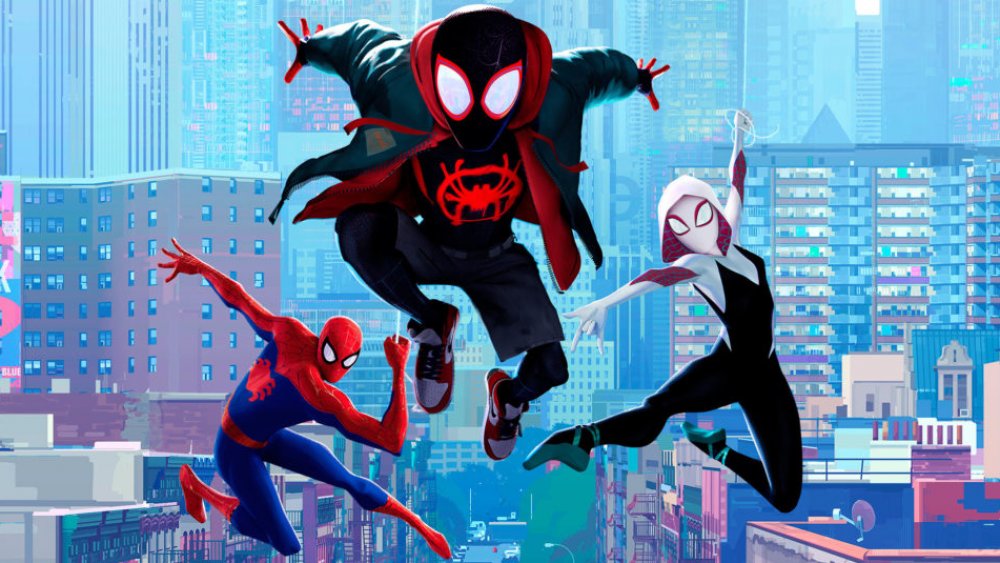 Sony Pictures Animation
That animated smash introduced audiences the world over to Miles Morales, the street-smart inheritor of Peter Parker's mantle. The frenetic feature also dropped fans headfirst into the Marvel Multiverse, a continuity-boggling meta-setting that contains a loom of potential narrative threads.
In the movie, Morales dons the Spidey suit after Peter Parker's untimely demise. He's quickly drawn into an epic adventure that sees him encountering Spider-people (and, er, pigs) from myriad alternate realities. It's not hard to imagine how a future live-action riff on this concept could be structured to include a version of Garfield's Spider-Man, at any age.
Into the Spider-Verse won praise from critics and fans alike, and even managed to take down an Academy Award for Best Animated Picture. Considering the concept's success, both Sony and Disney are likely thinking of new and exciting ways to capitalize on the setting. We'll just have to wait for the official channels to confirm whether Garfield is going to be part of that vision going forward.