Does Onward Have A Post-Credits Scene?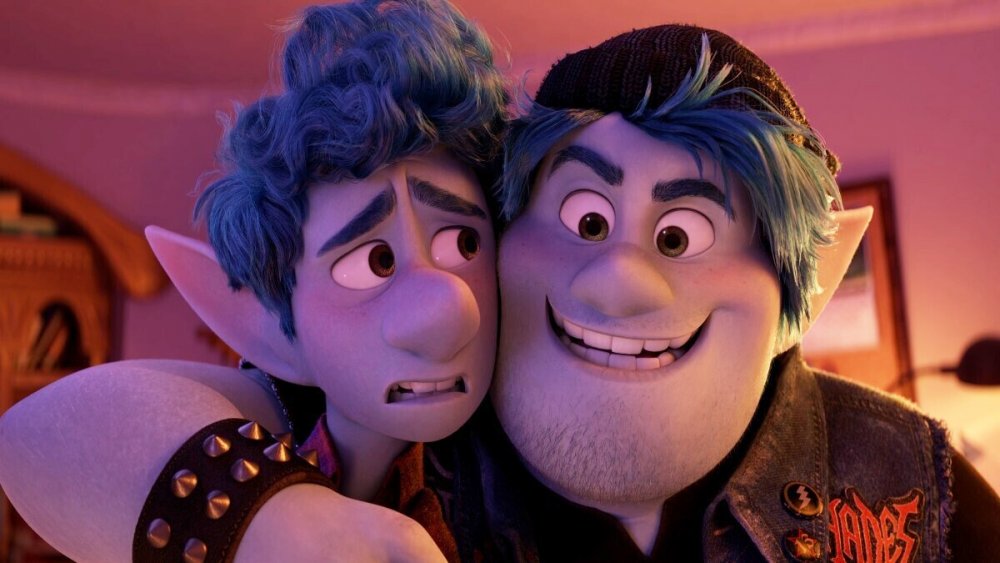 Disney/Pixar
A pair of Marvel stars and real-life besties will soon make their magical debut as elven brothers in Pixar's latest film, Onward. 
Slated for release on March 6, the marketing for this colorful and sweet-as-it-is-silly movie might mislead you. While the almost two-hour animated feature is full of fantastical objects, places, and creatures, heartbreak resides at its very core. The film follows elf Ian Lightfoot (Tom Holland), who, on his 16th birthday, is given a magical artifact by his mother, voiced Julia Louis-Dreyfus. This item allows both Ian and his older brother, Barley (Chris Pratt), to spend one day with the late father Ian never got to meet, but when the brothers try to use it, they make a dire miscalculation. So, the two set out on a quest — one that must be completed in one day — to locate the elements necessary for finishing the spell before their dad is gone forever. 
Onward was a deeply personal project for director and co-writer Dan Scanlon (Monsters University). The Pixar veteran based the journey of the film's main characters on his and his brother's relationship with their father, who passed away before both were old enough to remember him. Like most Pixar films, Onward will be as fun as it is funny, according to critics' highly favorable reviews, but what about what happens after the movie? From A Bug's Life to Finding Dory, the animation studio is known for whipping up some special moments when the credits roll.
For those wondering whether Pixar's newest movie has a mid- or post-credits scene, you should know that there's no need to stick around until the lights come up. Onward has no post-credits scene. 
Onward screenings will feature an unlikely short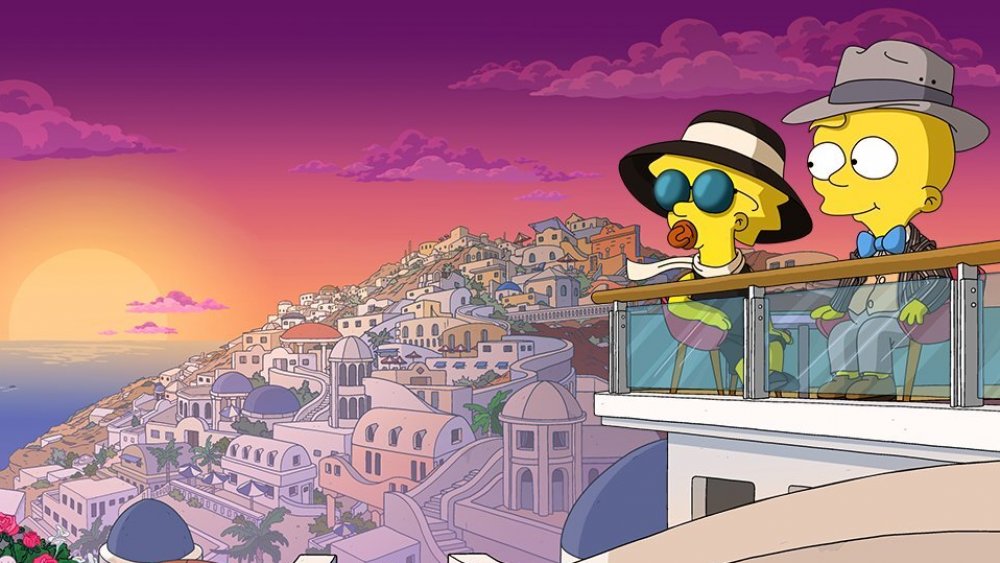 Fox/Disney
While Pixar fans might be sad that there's no post-credits scene, Onward audiences will want to get to the theater on time. That's because Disney is serving up a short film before Pixar's blue, pointy-eared elves set out on their quest.
Pixar is famous for its pre-screening mini-masterpieces, including Bao, Piper, Presto, and 2000's gag-driven For the Birds. Onward will feature one of these, but for only the second time in history, a Pixar film will be proceeded by a short not made by the studio. The Simpsons' official Twitter account revealed that Onward's short would be the Maggie-led Playdate with Destiny. 
There weren't many details shared about the mini-movie other than its title, including whether fans can expect to see Homer, Marge, Lisa, or Bart appear. But it's clear that this was a flex on the part of the Mouse House, following its $71 billion acquisition of Fox in 2018. While nothing within The Simpsons universe seems like it would be a tonal fit with a Pixar story, the venerated animated series has previously "crossed over" with the Marvel Universe, so we suppose anything is possible. 
All bets are off when it comes to Playdate with Destiny, but you can expect to shed at least one tear while watching Onward when it hits theaters on Friday, March 6.