Why You Won't See This Show On Disney+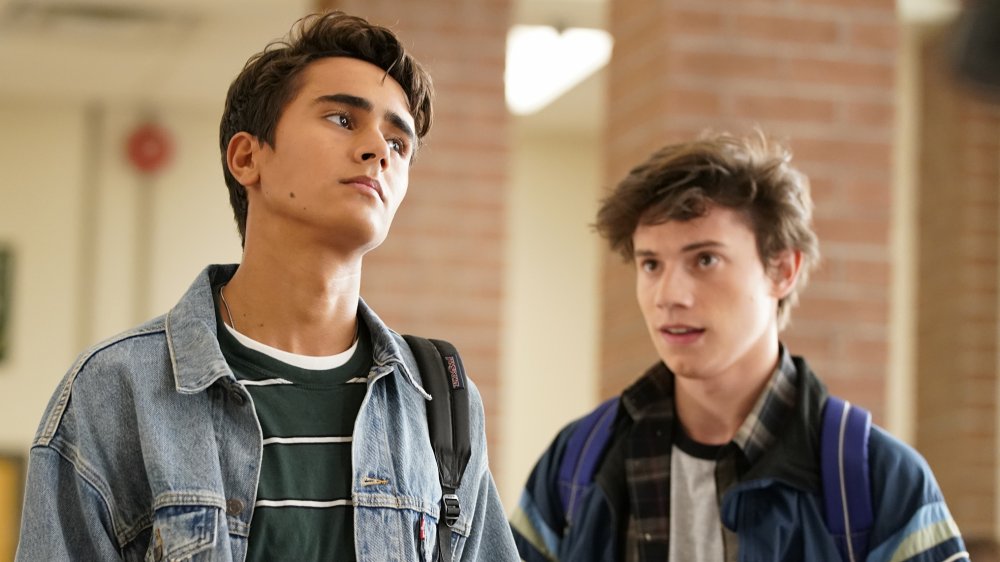 Hulu
There's no "love" for Victor on Disney+.
Ahead of the release of the new show Love, Victor — a spin-off of the popular 2018 film Love, Simon — Entertainment Weekly reported that the show would move from its original home at Disney+ to Hulu, where some of the Mouse House's more "adult" fare has landed.
EW's sources revealed to the outlet that some of the show's themes — which include sexual exploration, marital problems, and drug and alcohol use — prompted the move, although Love, Victor isn't leaving the Disney fold completely. Hulu is also owned by the entertainment giant, and it serves as the exclusive home to several more adult-themed offerings, including ones about teens such as PEN15 AND Looking for Alaska.
This isn't the first time Disney+, a family friendly platform, has shunted a more grown-up show from their namesake platform over to Hulu. The new streaming reboot of High Fidelity, which stars future Catwoman Zoe Kravitz as a gender-bent version of John Cusack's classic role from the classic movie, also originated on Disney+ but was eventually moved over to Hulu.
Ultimately, this isn't bad news for Love, Victor; in EW's report, it's noted that the show has already gotten started on a season 2 writer's room, and it has a built in audience thanks to the fact that it's spun off from the well-received, critically acclaimed Love, Simon. Overseen by showrunners Elizabeth Berger and Isaac Aptaker (who work on This is Us and also wrote the original film), the series is set for ten episodes in its first season, fronted by Michael Cimino (Annabelle Comes Home) as the titular Victor, who reaches out to Simon while struggling with his sexual identity at the same school seen in the movie.
LGBTQ representation hasn't been Disney's strong suit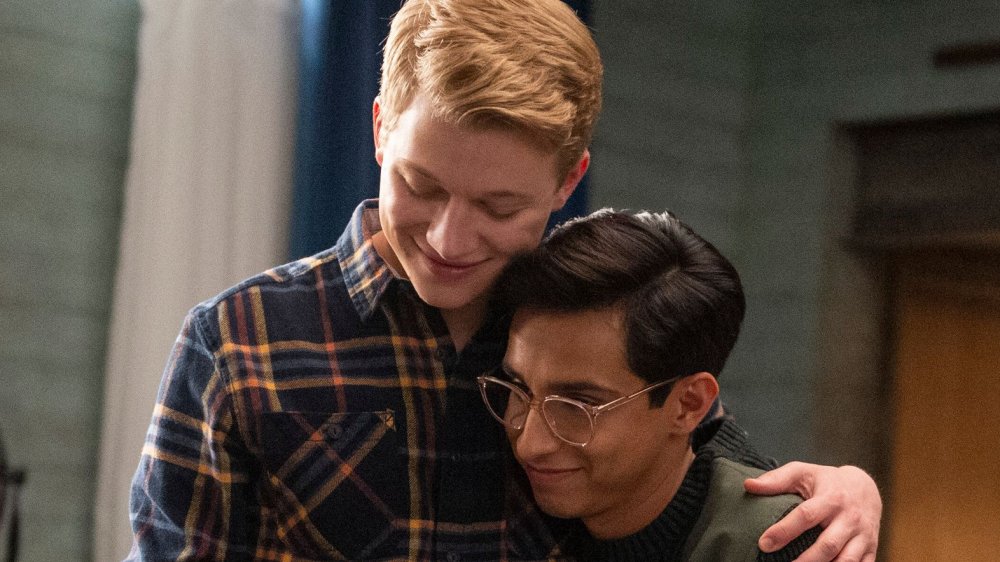 Disney
Of course, this does constitute a slight blow for Disney's continued struggles with the LGBTQ themes which Love, Simon dealt with so sensitively. Though the House of Mouse has deemed Love, Victor a bit too mature for the younger audiences they hope to attract to Disney+, it feels confusing that such an honest coming-of-age tale dealing mostly with teens would be moved to a more adult platform.
However, there still will be some inclusivity on Disney+, thanks to two other shows with prominent and well-crafted LGBTQ+ characters. High School Musical: The Musical: The Series and Diary of a Future President both feature queer characters with relevant and thoughtful arcs.
That being said, the news about Love, Victor comes at an inopportune time, in that Disney just came under fire for mishandling the studio's "first animated LGBTQ character" in their upcoming Pixar release, Onward. When news broke that the character, Officer Specter (voiced by award-winning queer artist Lena Waithe), would be a one-eyed monster who is also a cop, LGBTQ fans took to the internet to voice their displeasure — and after Disney's first on-screen LGBTQ live-action character, Beauty and the Beast's LeFou (played by Josh Gad), was played entirely for laughs, Officer Specter is an especially frustrating development.
Studios owned by Disney, like Marvel and Lucasfilm, have also stumbled when it comes to LGBTQ representation, with pandering scenes in films like Star Wars: The Rise of Skywalker and Avengers: Endgame — but all in all, it's still an encouraging step that Disney is keeping Love, Victor on their slate.
There's no official premiere date for the series just yet, but it will premiere sometime in June 2020 as part of a celebration of Pride Month.