Fans Have A Problem With Disney's First LGBTQ Animated Character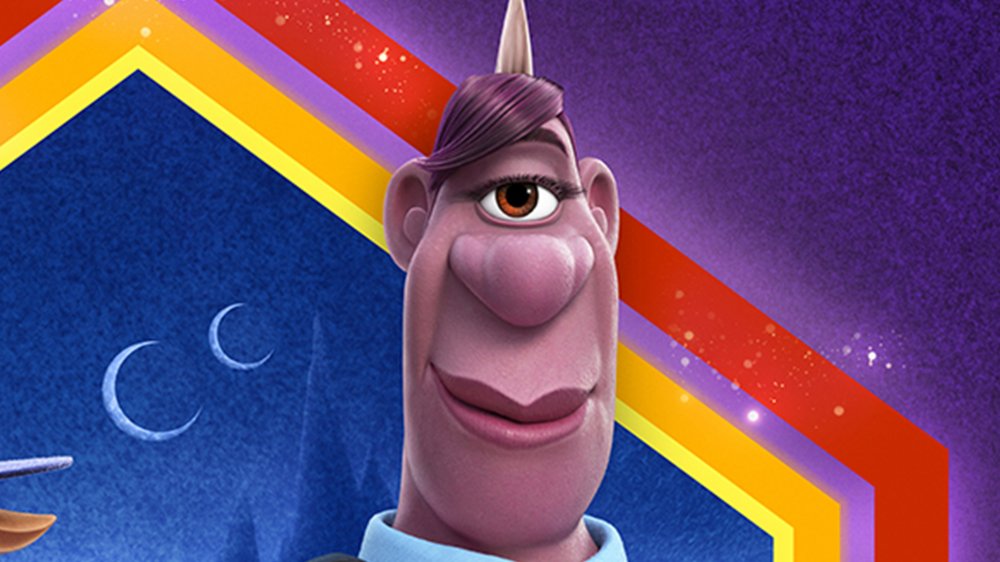 Disney/Pixar
Disney is still struggling with LGBTQ+ representation.
Ahead of the release of Onward, Pixar's newest original film (which boasts vocal performances from actors like Tom Holland, Chris Pratt, and Julia Louis-Dreyfus), LGBTQ fans are up in arms over the House of Mouse's "first LGBTQ animated character," since the portrayal is turning out to be problematic for multiple reasons.
Disney has officially confirmed that Onward's Officer Specter, voiced by Lena Waithe, will be the first-ever openly LGBTQ character in one of its animated films (via Yahoo! Entertainment). Said the film's producer Kori Rae, "It just kind of happened. The scene, when we wrote it, was kind of fitting and it opens up the world a little bit, and that's what we wanted." Director Dan Scanlon agreed, saying, "It's a modern fantasy world and we want to represent the modern world."
Hiring Waithe, an openly queer writer, director, and performer who rose to fame on Aziz Ansari's Master of None (for which she became the first black woman to win an Emmy for comedy writing in 2018) was a good call on Disney's part. Beyond that, though, making the character into a sort of monster as well as a cop is rubbing many Disney fans the wrong way. Here's why these fans, up in arms over what they perceive to be a pandering attempt at representation, have such a big problem with Disney's newest inclusivity "milestone."
Fans have a lot to say about Officer Specter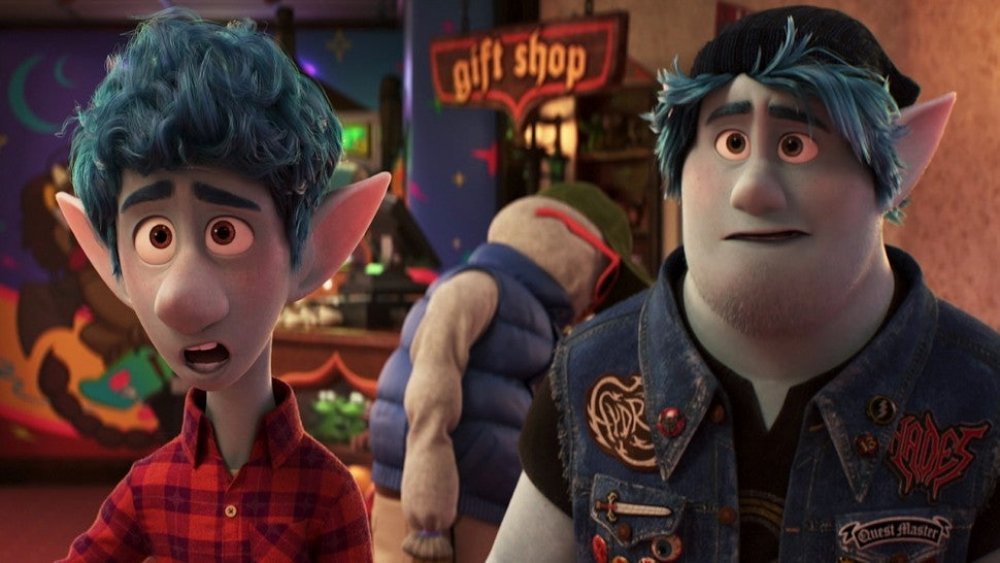 Disney/Pixar
After popular pop culture website Fandom tweeted the Yahoo! Entertainment article to its followers, fans showed up in droves to express their intense disappointment over Officer Specter, from her appearance to her profession.
Twitter user @funkemcly got the ball rolling by quoting Fandom's tweet and writing, "DIVERSITY WIN! Disney's first openly gay character is an ugly troll that is also a cop," and from there, the snark flowed ever more freely. @WeegeeWuvver replied, "Openly-LGBTQ translates to 'ambiguously mentions partner in passing during crowd scene,'" while @JacobGoregeous astutely pointed out, "This is literally so tone deaf that only a marketing group could have come up with it."
Other users referenced some of Disney's previous failed attempts at inclusivity. @WinonaRyxderz wrote, "Bet they will never even mention her sexuality... I don't trust Disney, they said there would be a gay character in Star Wars and [it never happened], they wouldn't allow Poe and Finn to be together," while @AMEccoSpeaks wrote, "I'll bet you money that the only allusion to her being gay is her partner showing up as a background character for ten seconds." Referencing Josh Gad's character LeFou in the 2017 live action remake of Beauty and the Beast, @CambieArt tweeted, "Fun how [our] first Disney live action movie rep was a gay man who's name literally means 'the fool' and now our first animation rep is a lesbian [who is] literally not a human. They hate us."
Disney's previous attempts at LGBTQ inclusion have fallen flat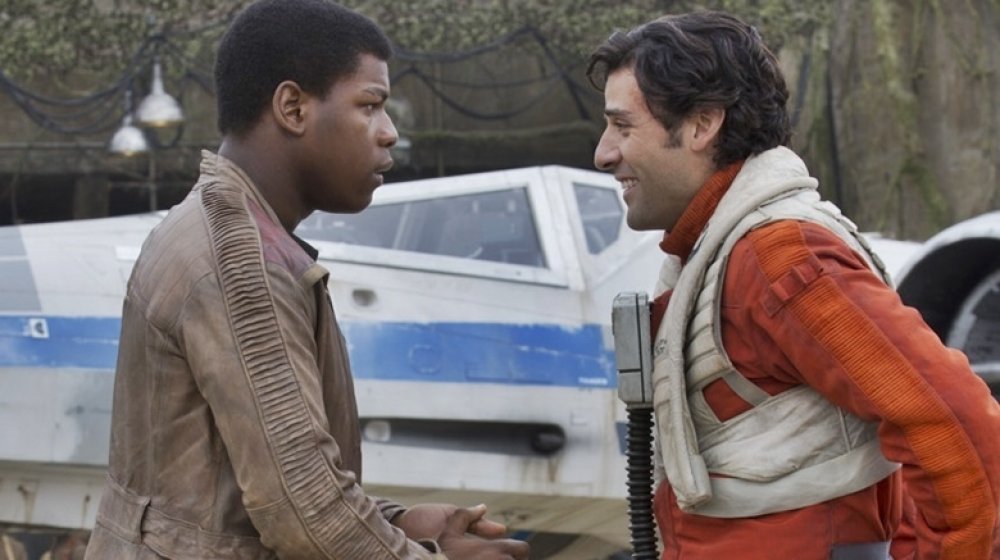 Lucasfilm/Disney
Unfortunately for Disney, this isn't the first time that their attempts at LGBTQ visibility have fallen flat with fans. The character of LeFou, as mentioned previously, was definitely problematic, and as far as Disney's subsidiaries go, both Marvel Studios and Lucasfilm have tried to placate LGBTQ fans. To say results were mixed would be a bit of an understatement.
In Avengers: Endgame, Marvel seriously teased the first openly gay character in the MCU, which fizzled on impact when it turned out that the film just cast one of its two directors, Joe Russo, as an unnamed gay man in Steve Rogers' support group with a paltry amount of dialogue. Star Wars: The Rise of Skywalker didn't fare particularly well either; despite fervent fans all but demanding a romantic storyline between Finn (John Boyega) and Poe Dameron (Oscar Isaac), the film's much-vaunted same-sex scene consisted of a brief kiss between two unnamed female Resistance fighters, which was even cut from the movie in some more conservative markets.
There's not much to suggest that Officer Specter's portrayal will be any different. According to Yahoo! Entertainment's report, Disney insists that the character will be "vital to the emotional arc of the story" — but it's difficult to parse out how, as it's being reported that she appears in only one scene.
In the end, it looks as if Disney's latest take on visibility still lacks commitment. Hopefully, one day, the Mouse House will truly be comfortable with representing the modern world, to borrow Scanlon's phrasing — but it just doesn't seem like ol' Mickey is there yet. 
Onward hits theaters on March 4, 2020.