Keanu Reeves And Carrie-Anne Moss Spotted Filming The Matrix 4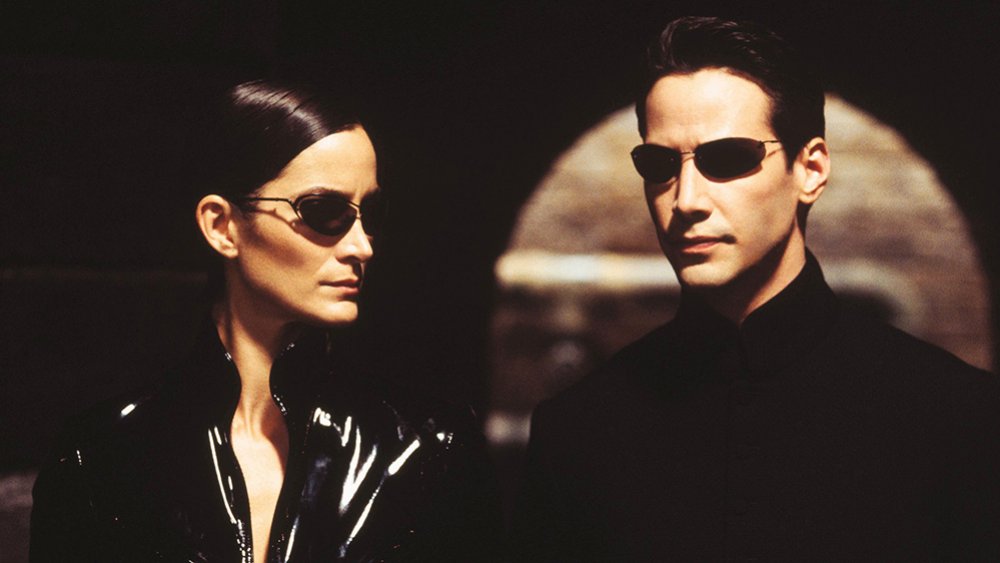 Warner Bros.
We hope you're ready for another round of pseudo-philosophical sci-fi insanity – production on The Matrix 4 is officially underway.
The cast and crew of The Matrix 4, the long-awaited continuation of the Wachowski sisters' groundbreaking Matrix trilogy, have been spotted shooting scenes all over the streets and rooftops of San Francisco. Currently slated for a May 2021 release, The Matrix 4 is scheduled to continue principal photography in the weeks to come before heading into what will presumably be a lengthy post-production process. While we wait to see what Lana Wachowski — who co-wrote and co-directed the original trilogy with her sister Lily — has in store for the newest chapter in the beloved and frequently baffling Matrix saga, we'll just have to content ourselves with all the set pics and videos that've sprung up online.
The most recent video from the set of The Matrix 4 comes via Page Six, and finds stars Keanu Reeves and Carrie-Anne Moss — who played romantically intertwined heroes Neo and Trinity in the Matrix trilogy — decked out in black while riding a motorcycle. It's connected to an intricate "camera car" also carrying several key crew members, including Lana Wachowski (sporting her signature shock of brightly colored hair). 
It's unclear if the camera is actually rolling in the moment, but we're hoping it wasn't, as a couple of adoring fans addressed Reeves directly as the rig passed. In true Keanu fashion, the superstar waved politely (if slightly quizzically), so it's safe to assume those fans weren't ruining a take. Either way, we can all start getting giddy at the news that a new, completely unexpected The Matrix story is taking shape.
What this video might tell us about The Matrix 4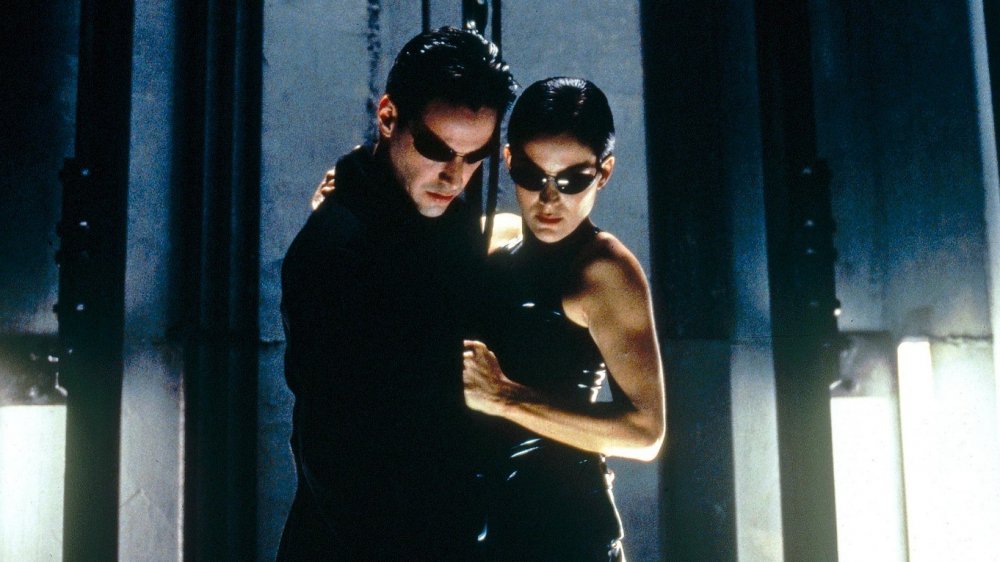 Warner Bros.
Now that we're getting glimpses of behind-the-scenes action from The Matrix 4, it's tempting to ponder the possible narrative implications of tease. But if you're wondering what can be gleaned from that video of Reeves and Moss cruising around on a motorcycle, the answer is "not very much." Other than the fact that the duo are on a motorcycle (which has been a vehicle of choice for Moss' Trinity), there's not much else going on in the video.
Of course, that Neo and Trinity are together at all is worthy of mention. If you'll recall, the final chapter of The Matrix trilogy — 2003's Revolutions — ended with each character in a less-than-favorable state. Trinity was decidedly deceased, and Neo was being carried off to who knows where by one of the nefarious machines. The Matrix Revolutions also found that smarmy Architect (Helmut Bakaitis) and The Oracle (Mary Alice) brokering a tentative peace treaty between humans and machines. As we're about to plug back in for a new The Matrix adventure, it's a safe bet that peacetime has ended, though we haven't a clue as to the hows or whys of Neo's and Trinity's returns.
Details about The Matrix 4 are being kept tightly under wraps, so we'll likely be stuck in limbo about the film's plot for the foreseeable future. For now, it's just nice to know that Wachowski has likely devised some mind-bending (possibly time-traveling) way to get her heroes back together for a new adventure. And Wachowski couldn't be more pleased about it, telling Variety in August 2019, "I'm very happy to have these characters back in my life and grateful for another chance to work with my brilliant friends."  
Who will be appearing opposite Keanu Reeves and Carrie-Ann Moss in The Matrix 4?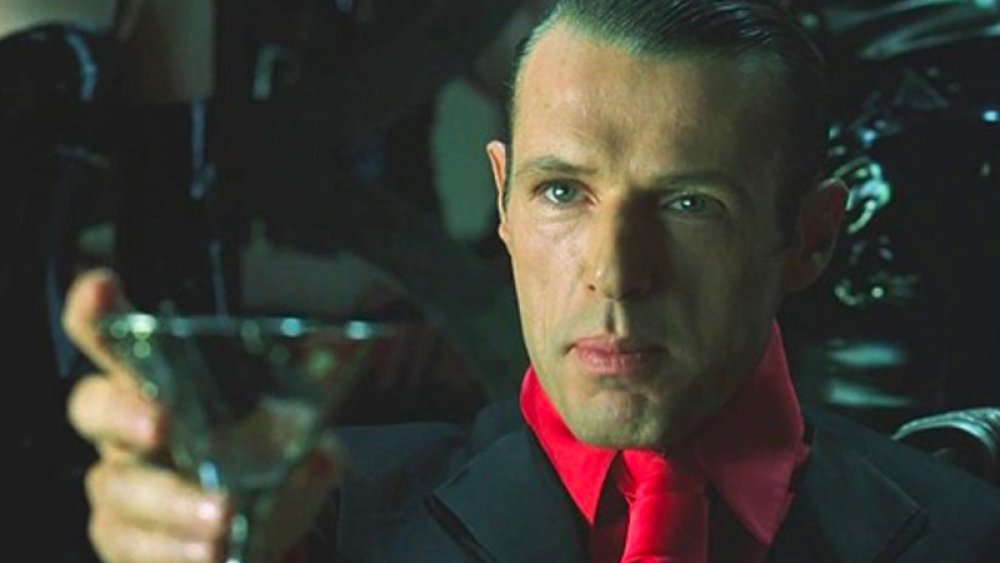 Warner Bros.
Fans will be happy to know Reeves and Moss aren't the only members of the Matrix cast Lana Wachowski is bringing back for The Matrix 4. Though no official statement has been made, it's believed Jada Pinkett Smith will reprise her role as Niobe from The Matrix Reloaded and The Matrix Revolutions. It's also been reported that Lambert Wilson will return as the powerful and mysterious Merovingian in the new film. Sadly, it seems Wachowski will be looking for a new big bad in The Matrix 4, as scheduling conflicts will prevent Hugo Weaving from appearing as the villainous Agent Smith.
Another major player not listed among the Matrix 4 cast is Laurence Fishburne, who played Morpheus in the original trilogy. As it happens, Fishburne's absence may have key implications into not just the plot of The Matrix 4, but also the movie's timeline. It's been widely theorized that the new movie may function as a prequel to the original The Matrix, and possibly unfold in an alternate timeline. With that in mind, it's believed that a new actor — Aquaman and Watchmen star Yahya Abdul-Mateen II — may be stepping into the role of a younger Morpheus.
Whatever the case, Abdul-Mateen II won't be the only new face among the cast of The Matrix 4. The film also stars Neil Patrick Harris, Priyanka Chopra Jonas, Jonathan Groff, Jessica Henwick, and Wachowski's Sense 8 star Toby Onwumere. 
The Matrix 4 is scheduled for release on May 21, 2021.