Will Brian O'Conner Be In Fast And Furious 9?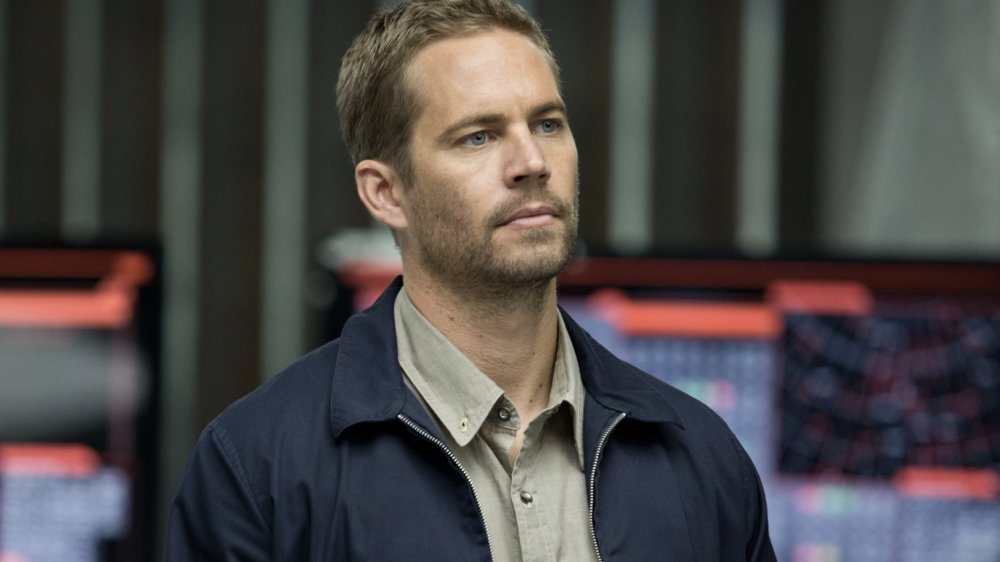 Universal Pictures
Since the revelation that Fast and Furious 9 will bring back Mia Toretto (Jordana Brewster) to the forefront of the film series with the rest of her cohorts, questions have swirled as to whether her partner, Brian O'Conner (Paul Walker), will return in some capacity as well. Including Brian in F9 is a tricky prospect — Paul Walker died unexpectedly in 2013 as the result of a single-vehicle accident near his home in California. His death occurred in the midst of production for Furious 7, and accommodations had to be made in order to finish principal photography on the film. Neither he nor Mia appeared in the eighth film, The Fate of the Furious, as the franchise introduced an antagonistic family dynamic with the Shaw brothers and their mother while deciding how to approach restructuring the narrative after losing one of its two most critical character pillars.
The current answer as to whether Brian will appear in F9 remains "maybe," though it would be odd not to include Brian in a major trailer drop like the one that came in January 2020. We Got This Covered claimed to have heard that production sought a body double for Walker during filming, but that's the closest anyone has come to claiming certainty of anything, and the outlet has an infamously spotty track record when it comes to things like this. Leaving Brian out of F9 as a "surprise" could easily backfire. They already brought one fictionally-dead character back to life in the trailer — that being Han (Sung Kang) — so why not amp the hype up even more by suggesting Walker will be digitally added? 
Let's discuss the feasibility of including Paul Walker's iconic character in a new Fast Saga iteration, and why doing so has complicated pros and cons.
It's not impossible to include Brian O'Conner in Fast and Furious 9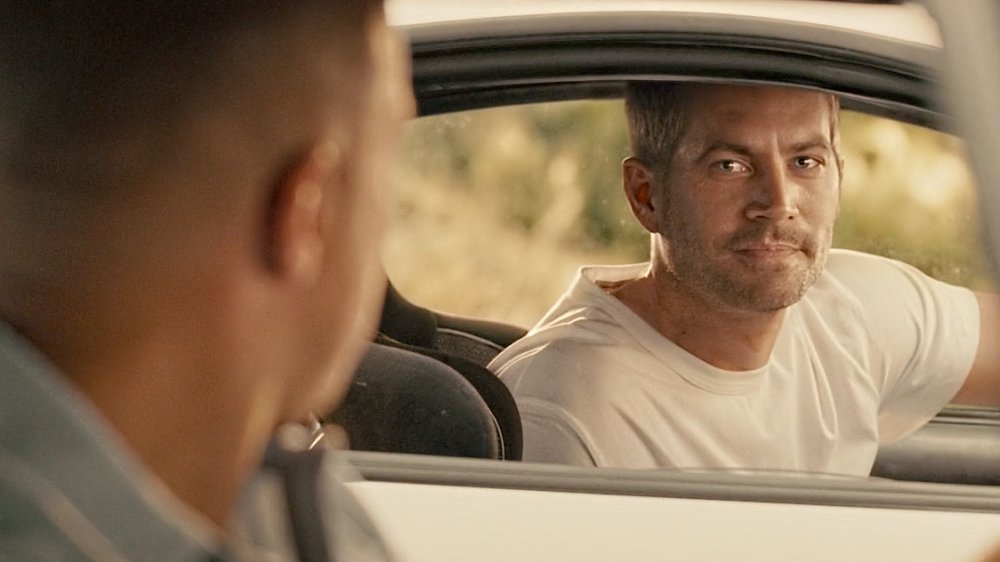 Universal Pictures
Fans of the Fast and Furious franchise will remember that Walker had to be digitally recreated for a sizeable chunk of Furious 7 — basically the entire ending climax. This was accomplished by recruiting both of Walker's brothers, Caleb and Cody (who look astonishingly alike), as stand-ins for action scenes. When he did have to be seen, however, the studio employed WETA's masterful digital artists to blend one or the other brother's features with a digital reconstruction of Paul's face, essentially animating Paul onto their facial expressions. This was certainly expensive, but unless Walker was to be added into the entire story of F9, it probably isn't prohibitively so. 
Furious 7 also added an extended coda celebrating Paul Walker's life, in which the brothers also assisted in bringing Paul back to the screen for what at the time seemed to be a final bow. Brian even got into a white car and drove off towards the sunset on a separate road from Dom Toretto (Vin Diesel), as if departing for street-racing heaven while the tearjerking sendoff song "See You Again" played over the scene. It was a whole thing.
Caleb and Cody Walker have publicly said that the family is okay with the Fast Saga re-including Paul back into the movies, and that they are entirely willing to assist production again in the same way they did for Furious 7. In August 2019, Cody Walker visited the F9 set, as posted by Vin Diesel himself during filming — but that could mean anything or nothing at all. The only lingering question is whether it's terribly tasteful to do so.
Does Brian have a worthwhile place in the narrative?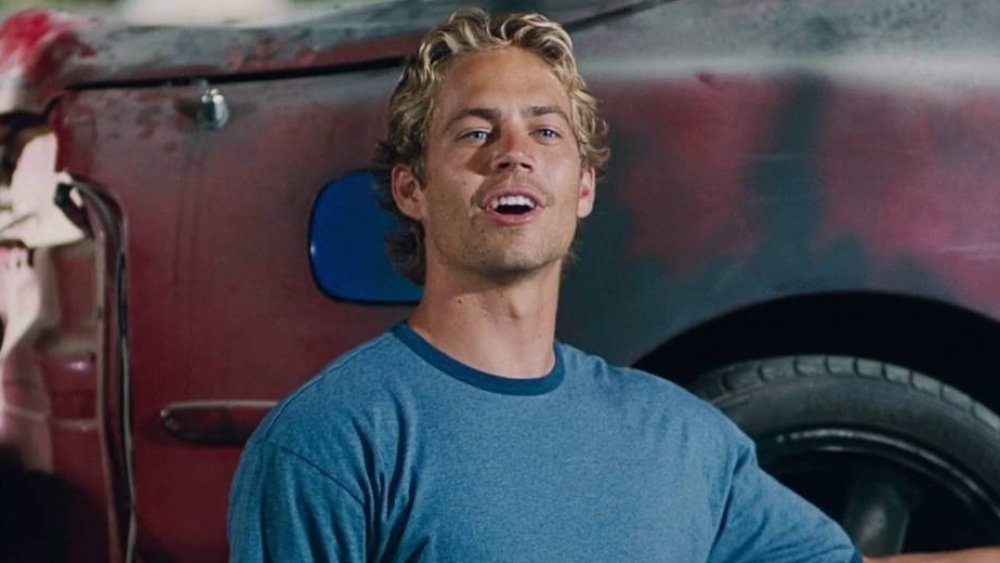 Universal Pictures
While it's certainly not impossible, technically speaking, to include Brian in F9 in some capacity, the better question is whether the benefit of doing so outweighs respecting a lost actor's legacy. This isn't quite the same as including a CGI Peter Cushing in Rogue One: A Star Wars Story – Cushing has been dead for decades and it was the kind of continuity issue that can be argued as worth including him in exactly one shot for. People argued then, however, about the potential ghoulish factor in the biggest company on Earth digitally replacing him as if he were simply IP rather than a human being.
Walker hasn't been dead even 10 years, and his death deeply impacted the entire family dynamic of the cast, within and without the films' narrative. How much should Brian be included in Fast and Furious 9 (if at all), and what's the cost benefit against respecting his loss? This is an entirely new ethical question for filmmaking, and there are no easy answers. We can feel somewhat assuaged knowing this digital reconstruction will be performed by many of the people who knew Walker best and loved him, but that doesn't quite take away the sense of uncanny valley in simply seeing a man we know is dead perform in a film with friends who have mourned his loss.
This ninth film is about taking blood family and making it an antagonist against found family by including John Cena as Jakob, Dom's secret, previously-lost baby brother. Mia coming back now makes sense in that context — but Dom would benefit from having Brian as well as his sister to talk to about something so deeply emotional. For now, it's no guarantee that Brian will appear in F9, and seemingly just as many benefits as detractors exist in doing it.
F9 will open in theaters on May 22.