Fargo Season 4 Trailer, Cast, Release Date And Plot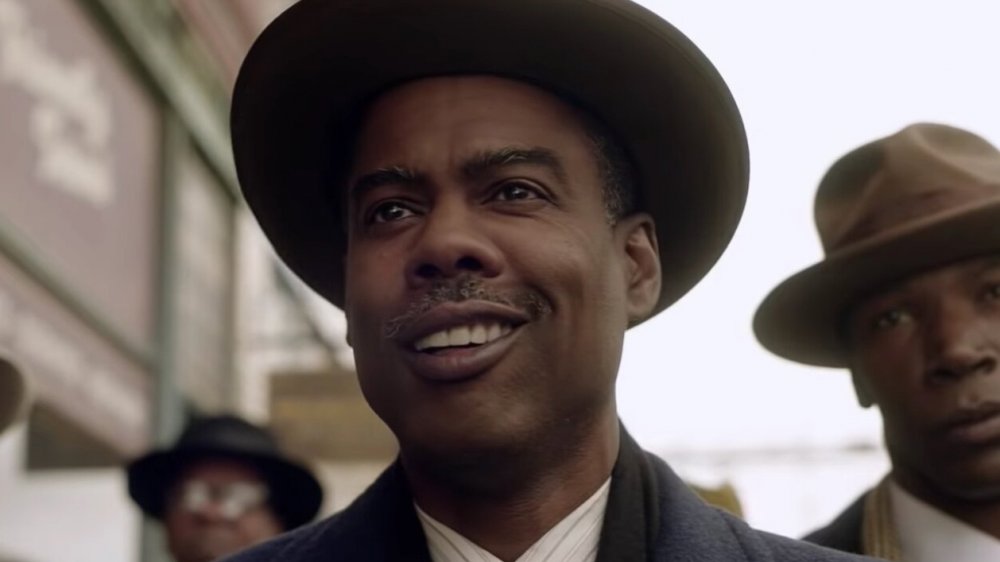 FX
By the time season 4 of FX's anthology series Fargo returns to the airwaves, nearly three years will have passed since the electrifying season 3 finale. Though the long wait for a new season of Fargo has been trying for the series' fanbase, it was made even more torturous with the past knowledge that a fourth season might not even happen. Thankfully, series creator Noah Hawley finally announced in January 2018 he was returning to the land of ice and snow for another story of crime gone horribly (and occasionally hilariously) wrong.
Inspired by Joel and Ethan Coen's Oscar-winning 1996 film of the same name, and containing many references to that cinematic work, Fargo tells stark, morally twisted, serio-comedic tales of the Midwest's vilest characters, and the people tasked with keeping them more or less in line. Each season takes place in a new era and centers around different people, though there exists some overlap between new stories.
Team Fargo no doubt continued the trend that has made the series so successful. According to Hawley, the upcoming season will be the biggest (and potentially best) of the series so far. He told The Los Angeles Times in January 2020, "This fourth story is bigger than any of them, probably all of them put together."
Time will tell if season 4 of Fargo can meet that lofty expectation. For now, here's everything we know about Fargo season 4.
Who's in the cast of Fargo season 4?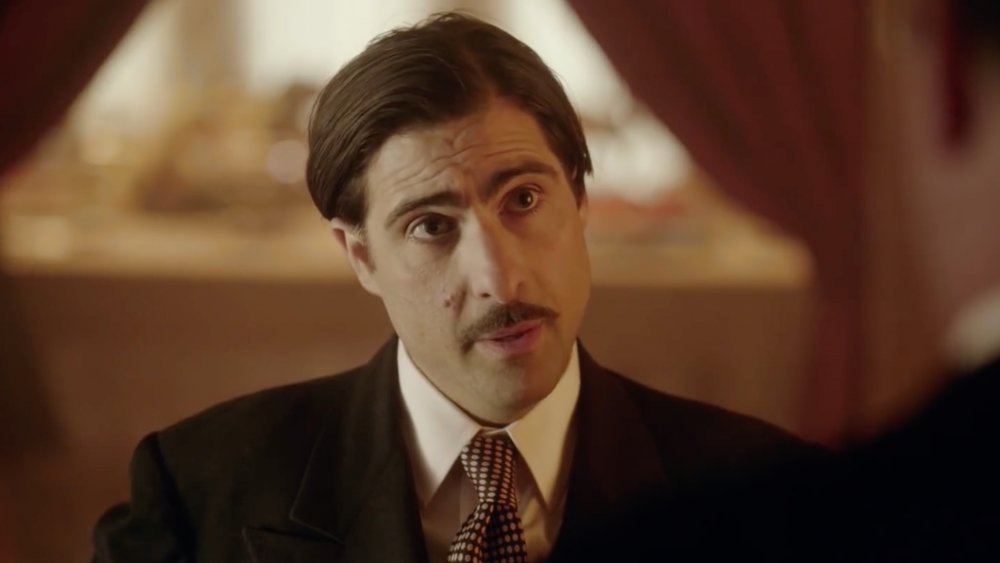 FX
Since Fargo is an anthology series, its fourth season will feature a fresh cast — who will do their best impressions of Midwesterners on the new episodes. Part of what's made the first three seasons of Fargo so much fun is Hawley's uniquely off-kilter casting decisions. To date, Hawley has brought an impressive list of actors to the sets of his Midwest nightmares, with heavy-hitters like Ewan McGregor, Carrie Coon, Kirsten Dunst, Martin Campbell, Billy Bob Thornton, Mary Elizabeth Winstead, and more delivering career-best work in unconventional roles.
Hawley has assembled another talented group of performers for Fargo's fourth season, placing a few of them in some unexpected roles. Most notably, funnyman Chris Rock will lead Fargo season 4 as Loy Cannon, the leader of crime syndicate comprised of black migrants who've moved north to escape the southern states operating under Jim Crow laws of racial segregation. Cannon's crew will clash with the Kansas City mafia, of which Timothy Olyphant's Dick "Deafy" Wickware is a part. 
While Rock will no doubt land his share of laughs on Fargo's fourth season, we'll have to wait and see if he can also carry the dramatic load. Luckily, Rock will be flanked by the esteemed talents of Jason Schwartzman (Rushmore), Jessie Buckley (HBO's Chernobyl), Jeremy Harris (Legion), Ben Whishaw (Skyfall), Amber Midthunder (FX's Legion) and more, so he won't be lifting alone.   
What's the release date for Fargo season 4?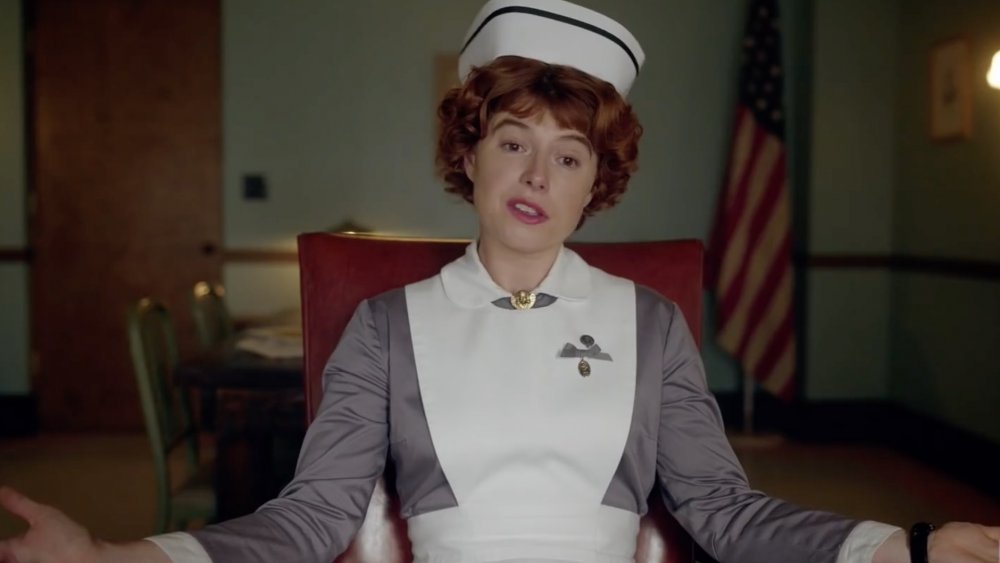 FX
As mentioned, the almost three-year wait for the fourth season of Fargo was torturous, largely because the series isn't really like anything else on television right now, and there wasn't much that could fill the void left in its absence. Thankfully, fans won't have to wait much longer to get their eyes on the new collection of episodes.
Like its predecessors, season 4 of Fargo will arrive on FX with a 10-episode run. And like seasons 1 and 3 of the series — which premiered in April 2014 and April 2017, respectively – the new season of Fargo will wait until the world warms up a bit before taking viewers on another epic journey. Fargo is slated to make its triumphant return to America's airwaves on April 21, 2020.
Hawley did previously note that the new season of Fargo would be ready to debut sometime in 2019, but hey, better late than never.
What's the plot of Fargo season 4?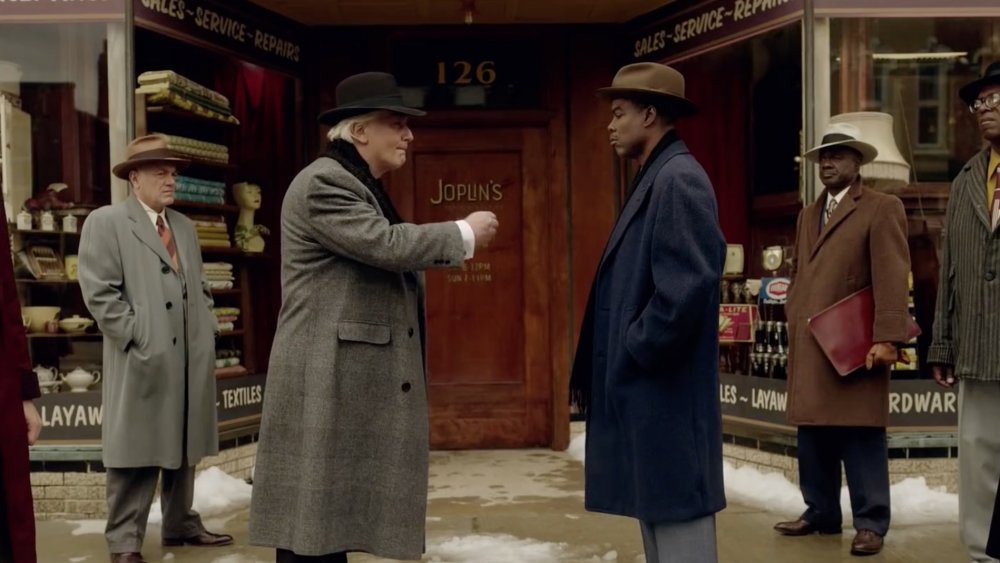 Previous seasons of Fargo have taken a cues from the Coen Brothers' oddly infatuating cinematic landscape, and so too will Fargo season 4. In true Miller's Crossing fashion, the upcoming season will be a period piece that tells a gangster epic of two warring duking it out for control of the criminal underworld in a Midwestern city. 
Rather than re-hashing the Prohibition Era themes of Miller's Crossing, Fargo's fourth season will jump ahead a couple of decades to the 1950s, and focus its energies on the plight of immigrants trying to make their way in a harsh new land by any means necessary. The two at-odds groups will offer dramatically different looks at the immigrant experience, with one showing Italian Americans not even a generation removed from leaving their homeland for a new life in America, and the other conveying African Americans not even a generation removed from slavery, who are searching for the American dream far from the American South.
As to why the groups butt heads, it seems a peace agreement – brokered by an unusual deal in which the head of each crime syndicate allowed their son to be raised by the other — is eventually broken by the death of a leader, which signals to Loy Cannon (Rock) and his crew that the time is right for a hostile takeover. Of course, nothing is ever that easy in the world of Fargo, so one can expect the requisite twists, and turns, and unflinching brutality to ensue.
Is there a trailer for Fargo season 4?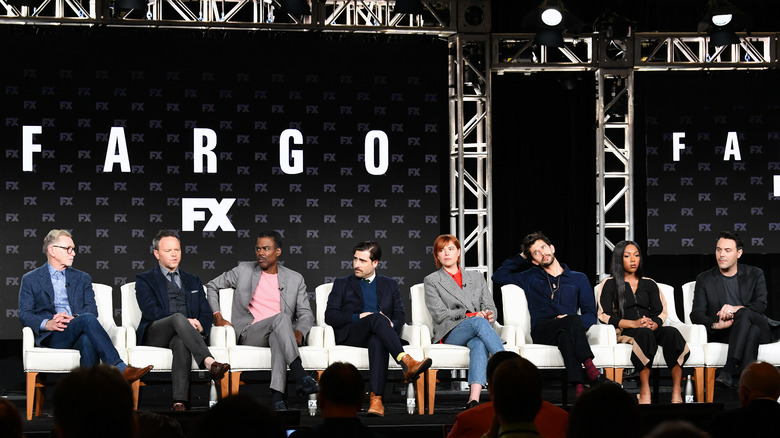 Amy Sussman/Getty Images
As information has been trickling out about Fargo season 4 over the past few months, the overall vibe of the new season has slowly been taking shape. The first true look at what madness Noah Hawley has in store came via the new season's official trailer, which FX released in early January 2020.
Based on the trailer, Fargo season 4 looks like a stylistic second cousin of the Coen Brothers' neo-noir gangster film Miller's Crossing. But it also appears as though Hawley and co. are looking to tickle the funny bone as much as they are aiming to titillate with period-specific gangland violence. In fact, if there's one genuinely surprising thing about the trailer for season 4 of Fargo, it's that it made us laugh so frequently. If there are two genuinely surprising things, it's that most of those laughs don't involve Chris Rock, and instead emanated from Jason Schwartzman and Jessie Buckley, who are positively chewing up the scenery throughout.
As with every season of Fargo so far, we can only imagine that Hawley has found many disquieting ways to offset the comic underbelly of the action. Fans should be eager to dive headlong down the snowy, bloody rabbit hole that will surely be the fourth season of Fargo.