What Fargo's Gaetano Fadda Looks Like In Real Life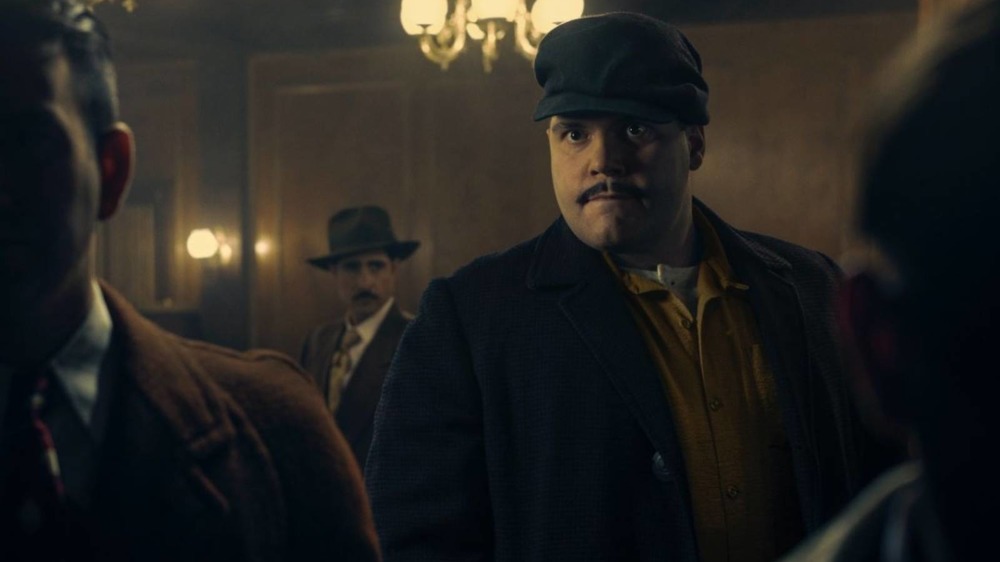 FX
Fargo is one of the Coen Brothers' most beloved films. The film follows a pregnant cop who investigates a string of homicides that tie back to a desperate car salesman who just wanted a couple of criminals to kidnap his wife so that he could collect a ransom. Decades later, the movie would inspire an anthology crime series of the same name, and while the characters and plots change with every season, it all comes back to the heinous crimes that are possible within small, Midwestern towns. 
The show has been on hiatus for three years now, but season 4 finally debuted earlier this year. This time around, the focus is on two rival gangs in Kansas City. The Cannon Limited, spearheaded by Loy Cannon (Chris Rock), is looking to usurp the empire built by the Fadda Family, which is led by Josto (Jason Schwartzman). While a delicate balance is held between the two gangs for a while, everything gets thrown out the window when Josto's brother Gaetano, played by Salvatore Esposito, enters the mix from his family's homeland of Italy. 
Season 4 of Fargo boasts some serious talent in front of the camera. In addition to Rock and Schwartzman, the cast also contains Timothy Olyphant, Ben Whishaw, and Jessie Buckley. Esposito, though, manages to break out in a big way with a powerhouse performance throughout the entire season. 
Esposito has starred in other things before, and you may have even seen him in something else without realizing it ... provided you're a fan of Italian cinema. After all, it's hard to discern previous appearances, considering the hat and noteworthy mustache he wears on Fargo. 

Salvatore Esposito has starred in a number of Italian films and TV shows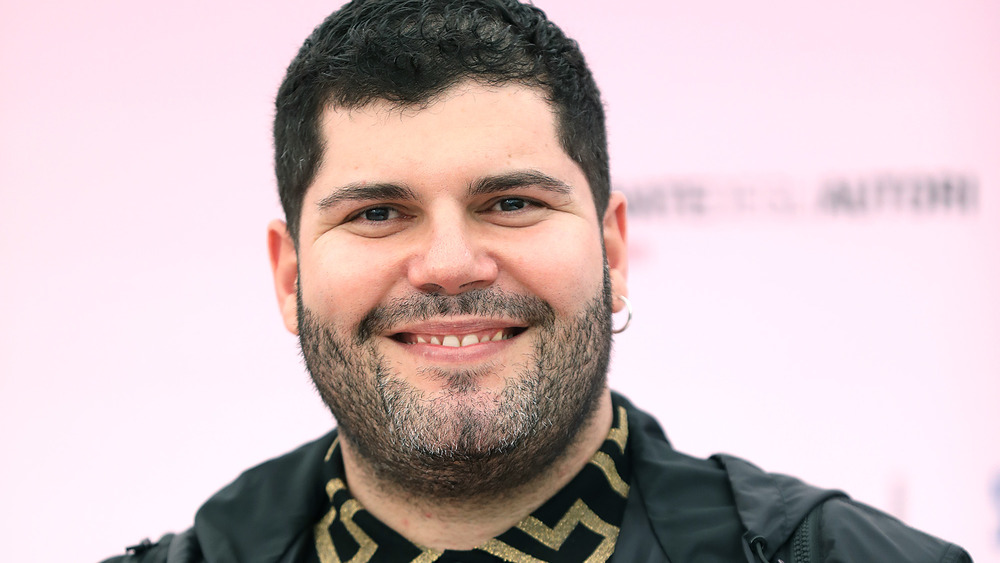 Maria Moratti/Getty Images
Americans may not be familiar with Salvatore Esposito's career thus far, but he's been hard at work in the acting business since 2011. He's starred in numerous Italian TV shows and films, including They Call Me Jeeg, Addio fottuti musi verdi, and The Immortal. Meanwhile, he was also the lead in the Italian TV series, Gomorrah, where he played Genny Savastano, a man who leads his own organized crime clan in the midst of a clash in the underworld of Naples. All the while, Genny must watch his back, as his own officers have grand ambitions in this bloody, cruel tale. 
That role made him well-suited for Fargo, where he plays an Italian gangster straight from the mother country: He arrives in Kansas City to show his brother the ropes, and to push him into more direct, violent actions. As it happens, Esposito even played a big part in guiding the direction of the character. During his exclusive interview with Looper, he said, "In Fargo, we wanted to do some Gaetano scenes in Italian and other scenes in English. I talked with Noah Hawley and the writers and said, 'Look, I want to mix my lines — I want to say some lines in Italian and some in English.' I wanted to mix my ways of acting, so I created with them the way Gaetano looked and acted. His eyes are always like a bull, a raging bull. I hope I did a good job."
That intensity definitely translated to the screen, where Gaetano is a force to be reckoned with, every time he appears. While Fargo is Esposito's first American project, it hopefully won't be his last. 
Make sure to tune into the Fargo season 4 finale, to see how this story of warring gangs wraps up, when it airs on FX on November 29, 2020.