Will There Be A Sonic The Hedgehog Movie Sequel?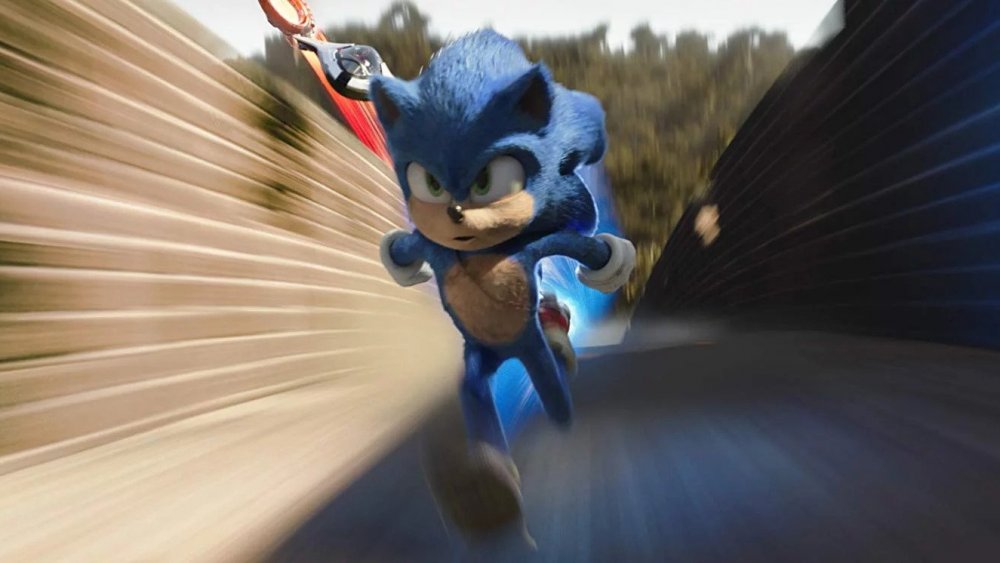 Paramount
Sonic the Hedgehog has finally hit theaters, and despite a rocky road to production, the flick looks to run rings around its competition in its opening weekend. Sure, everyone's favorite lightning-quick, spiky, blue video game protagonist had to endure a complete redesign after his first trailer hit the internet and caused fans to lose sleep for all the wrong reasons. Yes, it's true that movies based on video games haven't historically done well. Sonic, however, doesn't care about any of that.
The first live-action theatrical vehicle for the speedy hedgehog has won over fans, and it isn't doing too bad with the critics, either. Sonic the Hedgehog is being hailed as a fun, fleet, action packed good time for moviegoers of all ages, one which happens to feature Jim Carrey (as the evil Dr. Ivo Robotnik) letting his manic side completely off the chain for the first time in decades.
Sonic just might join last year's Pokémon: Detective Pikachu in helping to usher in a new era of movies based on beloved video game properties that don't have fans throwing anything at the screen other than their hard-earned dollars. Those positive critical notices, the flick's box office tracking, and the movie itself offer up plenty of evidence that it might also join Detective Pikachu in accomplishing a feat which so few video game adaptations have: scoring a sequel.
All signs point to a Sonic the Hedgehog sequel being a go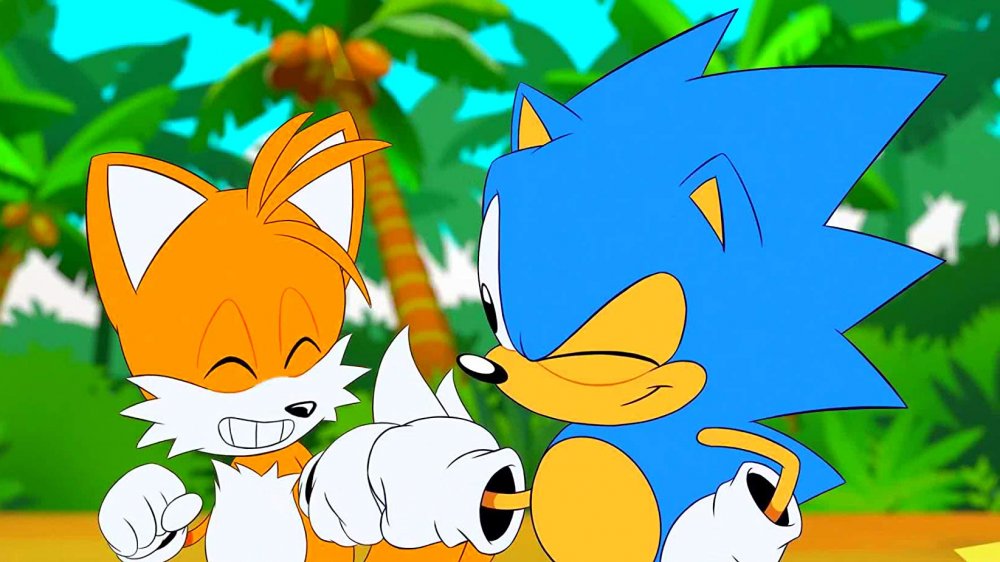 YouTube
First things first: if fans hadn't been happy with Sonic, we wouldn't even be discussing the possibility of a sequel. Fortunately, that kerfuffle over the character's initial look and his subsequent, expensive redesign had a silver lining: it proved that the filmmakers were committed to delivering a Sonic flick that the fans could get behind, and earned the movie a heap of goodwill long before it even hit theaters.
Even more fortunately, the picture is pretty damn good. Adapting this particular video game property could have gone astoundingly wrong in any number of ways, but against all odds, director Jeff Fowler and company delivered. Of course, the film is intended to kick-start a franchise; it'd be weird if it wasn't, and sure enough, its mid-credits scenes both tease a potential sequel (one which will feature Sonic's buddy Tails). Carrey has even said that he's on board to return, so that's a plus — but, as we all know, money talks.
In this instance, money is saying that Sonic 2 is a distinct possibility. Sonic's budget has been reported at around $95 million after the cost of Sonic's redesign was factored in, fairly modest by tentpole standards (via IndieWire). As of this writing, trade publication Box Office Pro is reporting that the flick is projected to score anywhere between $55 and $66 million against weak competition over the four-day Presidents' Day weekend.
With that kind of opening frame within reach, and virtually zero competition for the family dollar until Pixar's Onward drops on March 6, Sonic could be a breakout hit — making a sequel a foregone conclusion. We'll be keeping an ear to the ground for an announcement, and of course, we'll keep you up to speed.