Why Suicide Squad Was A 'Nightmare' For Shang-Chi Actor Simu Liu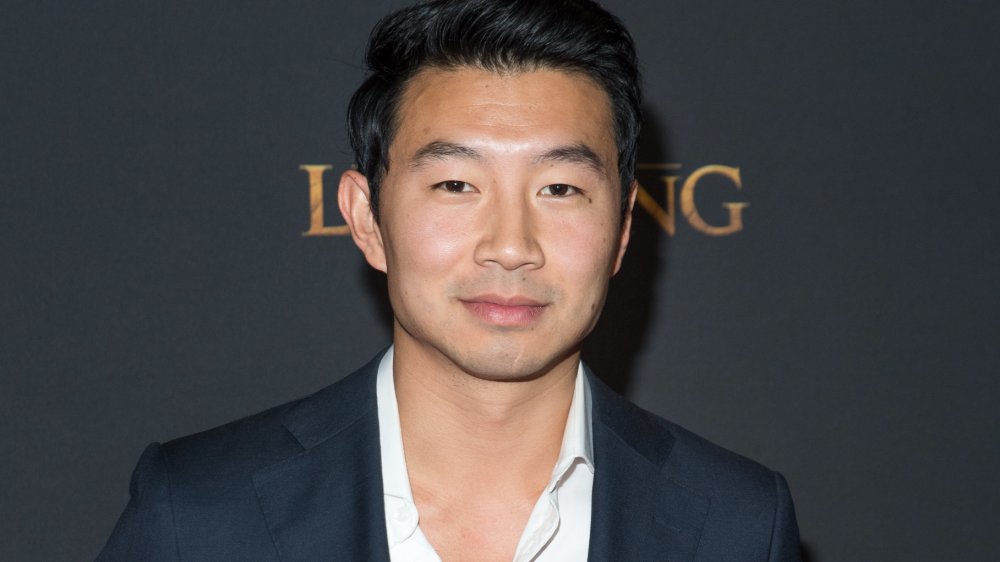 George Pimentel/Getty Images
Suicide Squad made this actor's life harder than it needed to be.
Simu Liu, who is set to make his superhero debut in 2021 with Marvel's Shang-Chi and the Legend of the Ten Rings, recently took to Twitter to throw some shade at Suicide Squad, calling the production a "nightmare." Before you go IMDb'ing Liu to see who he played in David Ayer's supervillain team-up flick, we can tell you he wasn't actually in the film. He's also not commenting on the quality of the film, though watching Suicide Squad proved a bit of a nightmare for many critics and viewers.
No, Liu's Suicide Squad "nightmare" is in reference to the film's production having closed the streets surrounding his condo for a full week while shooting scenes in Toronto. According to Liu, the resulting closures made his commute to work "a living nightmare" for the duration of filming. 
Not for nothing, but we can totally sympathize with Liu's predicament as any commute in Toronto can be nightmarish with or without street closures. Luckily, we can confirm neither Liu nor the city of Toronto will be affected by the production of James Gunn's star-studded The Suicide Squad, as that flick is currently filming in and around Atlanta, Georgia. 
In the same vein, the nightmare Suicide Squad inflicted upon Liu hasn't turned him off DC movies. Earlier in the same tweet, he praised the recent DC Films release Birds of Prey, writing, "Watch #BirdsOfPrey – it's a great film w/ strong comedy, great action and incredible performances – PLUS features kick-ass female heroes!!"
Where you might've seen Shang-Chi star Simu Liu before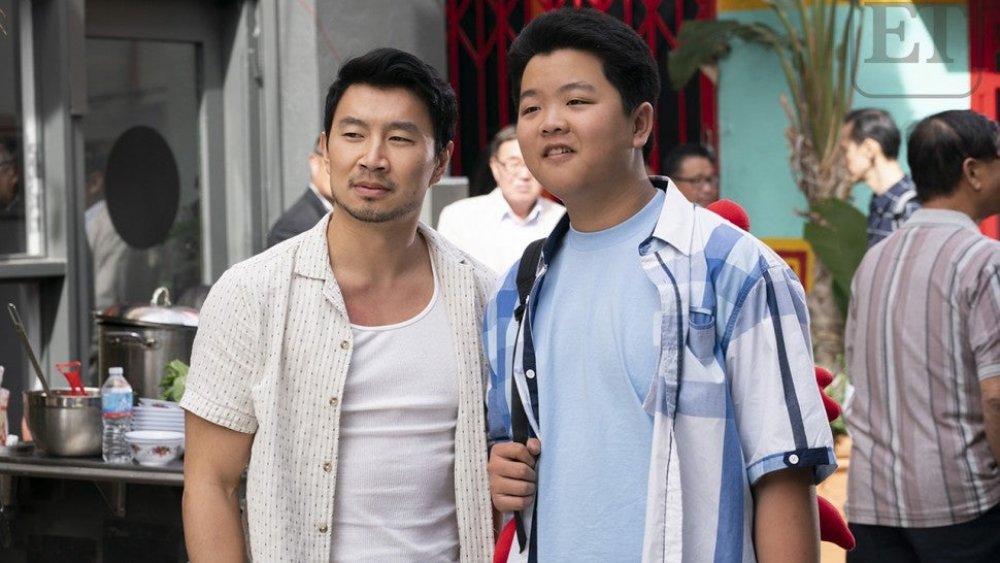 ABC
Not only did Suicide Squad's production cause havoc in Liu's life, but it also seems DC and Warner Bros. missed the chance to cast an up-and-coming star with legit martial arts background in the film along the way. Thankfully, Marvel saw the potential in Liu a couple of years later, and cast him as Shang-Chi, the hero otherwise known as the "Master of Kung Fu."
Pending superstar status aside, Liu is still very much an actor on the rise, though viewers may have seen him on the small screen before. The actor and stunt-man made his screen debut in 2012 with a one-off appearance on the CW's action-thriller series Nikita. Liu followed that appearance with a few more one-offs, including a spot on Sci-Fi Network's Warehouse 13 in 2015 and on an episode of BBC America's critical darling Orphan Black in 2017. That same year, Liu found a steady gig as former CIA analyst Faaron on NBC's short-lived series Taken, based on the 2008 Liam Neeson-starring film of the same name. Most recently, Liu made a memorable appearance on ABC's Fresh Off the Boat, showing off his comic timing as a Taiwanese noodle vendor. 
Canadian viewers are already well aquatinted with Liu's comedic chops, as he's spent the past few years as one of the stars of Canadian Broadcasting Company's brilliant immigrant comedy Kim's Convenience. Even as we anxiously await Liu's MCU debut, he'll next be seen on small screens opposite his Shang-Chi co-star Awkwafina when he cameos on her Comedy Central series Awkwafina is Nora from Queens. 
What MCU fans can expect from Shang-Chi and the Legend of the Ten Rings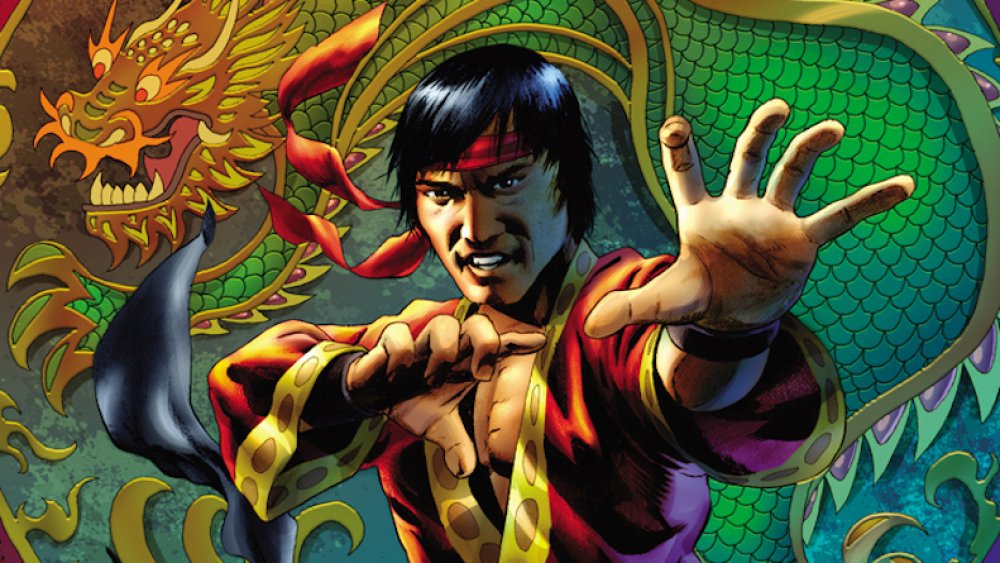 Marvel Comics/John Cassady/Paul Mounts
While Simu Liu and Awkwafina will no doubt light up the screen on Nora from Queens, Marvel fans are understandably more interested to see the pair trade lines in next year's Shang-Chi and the Legend of the Ten Rings. Anticipation aside, both Liu and Awkwafina are still relatively unknown to superhero fandom at large. It's a safe bet that the character of Shang-Chi is as well.  
So, if you're among those fans wondering what to expect from Shang-Chi, you are not alone. Even if the character isn't one of Marvel's best-known, he's quite popular among comic book enthusiasts with a thirst for Asian mysticism and martial arts madness. That being said, Shang-Chi's big-screen treatment will likely vary a bit from the comics — if only because the source material, historically speaking, hasn't always been sensitive to Asian culture. As such, Team Marvel will likely be ultra-sensitive in ensuring stereotypical tropes aren't part of the Shang-Chi narrative.
Hiring an Asian American director (Daniel Dustin Cretton) and a largely Asian cast is a step in the right direction. And while we don't know the exact plot of Shang-Chi just yet, we do know it will be set in the modern day, and will likely be an origin story of sorts. We also know Shang-Chi will face off against an iconic Marvel villain in The Mandarin (played by the legendary Tony Leung). You can bet there will be some serious martial arts action as well, and possibly even an appearance from other MCU stalwarts. 
For now, we'll just have to wait and see what Shang-Chi has in store for us. We'll find out on February 12, 2021 when Shang-Chi makes his MCU Phase 4 debut.