This Is How Much Bob Odenkirk From Better Call Saul Is Actually Worth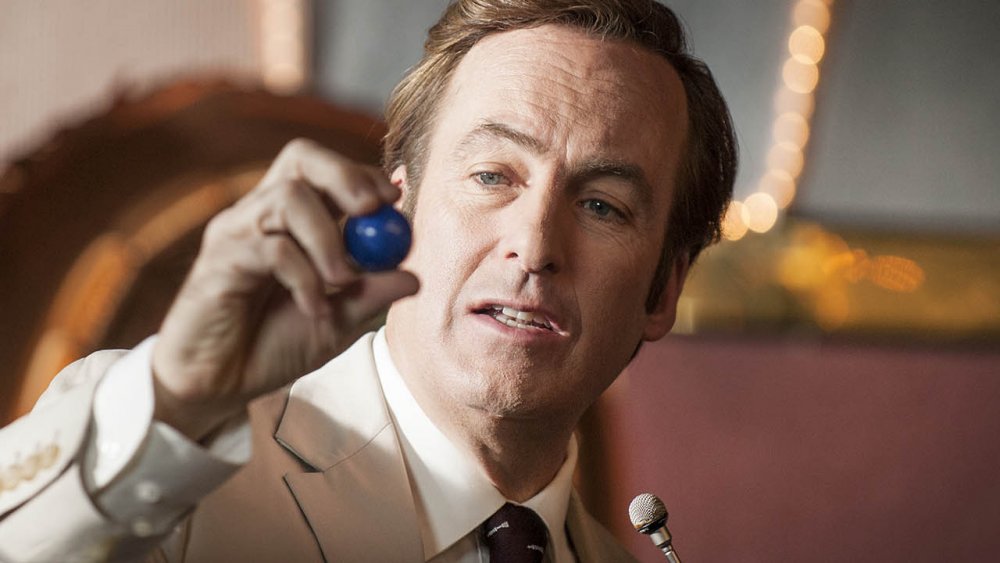 AMC
Crazy as it seems, more than 10 years have passed since Bob Odenkirk first debuted his sleazy, smooth-talking attorney Saul Goodman (a.k.a. Jimmy McGill) on AMC's landmark drama Breaking Bad. Though Odenkirk had been kicking around the fringes of Hollywood for a couple of decades as a writer, comedian, actor, and more, his work on the lauded cable drama Breaking Bad catapulted him into the mainstream spotlight — and earned him his own spin-off series, Better Call Saul. 
The show debuted on AMC in 2015, and was hardly the bastard child of Breaking Bad that fans expected. In fact, there are many who believe Better Call Saul might actually be the better show. Whether you agree or not, it's clear that Better Call Saul has been one of the more refreshing "spin-off" surprises of the past decade — one that also proved its unlikely star had leading man charisma.
On the strength of that force of personality, Bob Odenkirk has gone on to become a four-time Emmy nominee for Better Call Saul, and one of the more widely respected actors in Hollywood. Recently, Odenkirk has booked gigs with lauded filmmakers like James Ponsoldt (The Spectacular Now), Alexander Payne (Nebraska), Steven Spielberg (The Post), and Greta Gerwig (Little Women). With every new project Odenkirk takes on, he continues to bolster his impressive resume — and, of course, pad his personal net worth in the process. As of February 2020, Odenkirk is worth a reported $10 million.
How Bob Odenkirk made his money before his Breaking Bad breakout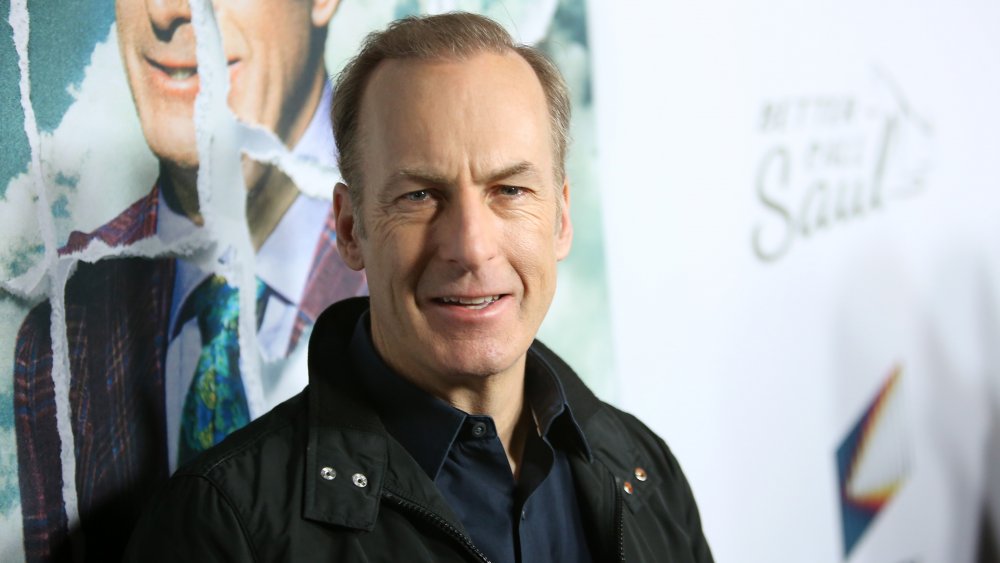 Jesse Grant/Getty Images
For a guy who got his first big break as a writer and executive story editor on Chris Elliot's short-lived "anti-sitcom" Get a Life, a $10 million net worth is impressive. But even as the Jimmy McGill-slash-Saul Goodman persona has become Odenkirk's calling card, it's worth remembering he made a name for himself in showbiz prior to his Breaking Bad breakthrough. Thus, he's made money from other projects beyond Breaking Bad and Better Call Saul. 
Odenkirk had been working steadily as a comedy writer for years before he really began acting. While he was getting a taste of the good life on Get a Life, Odenkirk was doing double time as a writer and performer on NBC's long-running sketch comedy show Saturday Night Live. Odenkirk spent the better part of a decade on SNL, and found more writing work on The Ben Stiller Show and Late Night With Conan O'Brien after leaving the show in the '90s. Following a brief stint on HBO's critically acclaimed comedy The Larry Sanders Show, Odenkirk even found himself at the helm of his own sketch series, Mr. Show with Bob and David, opposite pal David Cross. 
Mr. Show lasted just three seasons, but remains the definition of cult comedy. The show also proved Odenkirk had serious screen presence. Soon enough, the actor was booking steady work in film and television, and earning equally steady paydays. Many of those appearances came via comedic turns in movies like The Cable Guy (1996) and Let's Go To Prison (2006), as well as on TV shows like Seinfield (1996), Arrested Development (2003), and The Office (2013). Once Odenkirk proved he could play it straight in Breaking Bad and Better All Saul, the door swung open to plenty of lucrative opportunities. Clearly, Odenkirk hasn't missed a beat since.