We Now Know How Karen Gillan Could Look As The DCEU's Batgirl
Time to fire up the old Bat-rumor mill.
Following remarks made by Karen Gillan to the effect that she would be totally down to portray Barbara Gordon/Batgirl on the big screen, one digital artist took to Instagram to give us a freaking amazing idea of what that might look like.
We'll get to Gillan's remarks in a moment, but first, check this out. Artist Andrea Giglio rendered for us this image of Gillan in costume that is we could absolutely see being a fantastic jumping-off point for Batgirl's onscreen look: 
You'll notice that Giglio used Batgirl's classic purple and gold color scheme, with golden gauntlets, utility belt, cape, and emblem contrasted with a deep purple bodysuit and black cowl. The ensemble is is complemented nicely by the purplish lights of Gotham in the background, and the artist chose a nice image of Gillan to work with; she certainly looks ready to do some caped crusading (and ass kicking, and name taking).
Although Gillan got her start on the iconic British television series Doctor Who, she is of course best-known these days for appearing as Nebula, the daughter of the genocidal warlord Thanos, in the films of the Marvel Cinematic Universe. The intensive makeup process used to transform Gillan into Nebula renders her completely unrecognizable in those movies, though, so it would be nice to see her get a high-profile role in a superhero film in which we could actually see her face.
Warner Bros. and DC Films have been developing a Batgirl flick for some time, which we'll get into in a moment. Interestingly, though, the idea of Gillan taking on the role didn't originate from internet fan-casting — it was the actress herself who put forth the idea.

What has Karen Gillan said about playing Batgirl?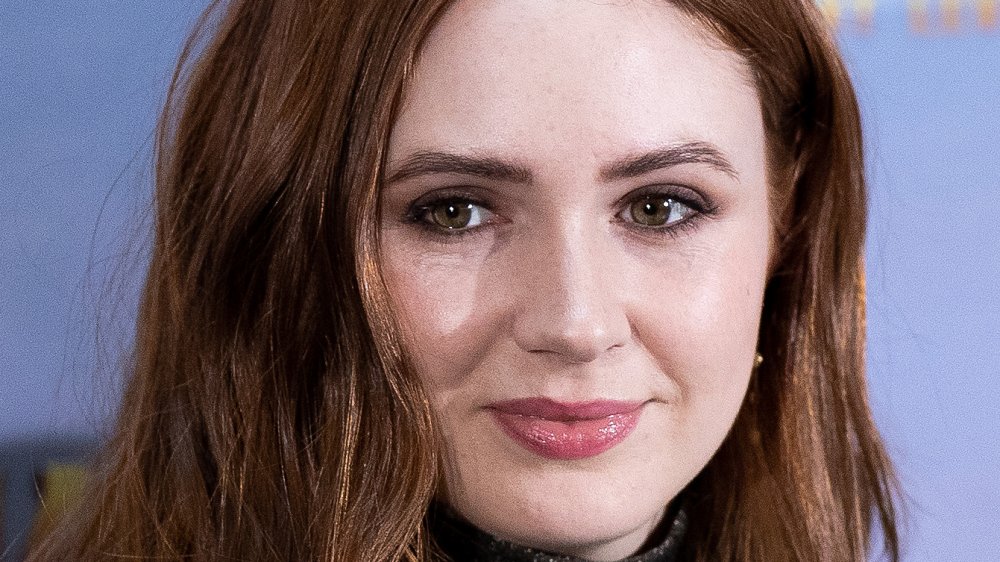 Andreas Rentz/Getty Images
Gillan recently sat down for an extensive interview with the Brazilian pop culture website Omelete, during which she spoke about her surprise at Brazil's love for Doctor Who, Nebula's evolution in the MCU movies, and her role as the butt-whooping Ruby Roundhouse in the smash hit Jumanji flicks. In the middle of the conversation, she was asked if there were any particular roles within the realm of established properties that she'd be keen to step into, and she wasted no time giving her response.
"Batgirl would be pretty cool," she said. "Yeah, she's a redhead!" Gillan was then asked if she had any designs on directing a comic book movie, to which she responded, "Batgirl would be cool for that, as well!" She went on to say that despite being rather firmly entrenched in the MCU, she's always had a soft spot for a certain, very dark film series, the one about the knight.
"My favorite films in that world... my favorite one is Dark Knight," she said. "I just love the way that was directed so much. And so, I would love to work in that kind of world as a director, I think that would be cool."
The idea of Gillan sitting in the director's chair didn't just come out of left field; she's helmed a number of short films including the Fun Size Horror: Volume Two segment "Conventional," not to mention the 2018 Canadian dramedy feature The Party's Just Beginning, which she also wrote and starred in, and which reunited her with her Guardians of the Galaxy co-star Lee Pace.
What do we know about the Batgirl movie?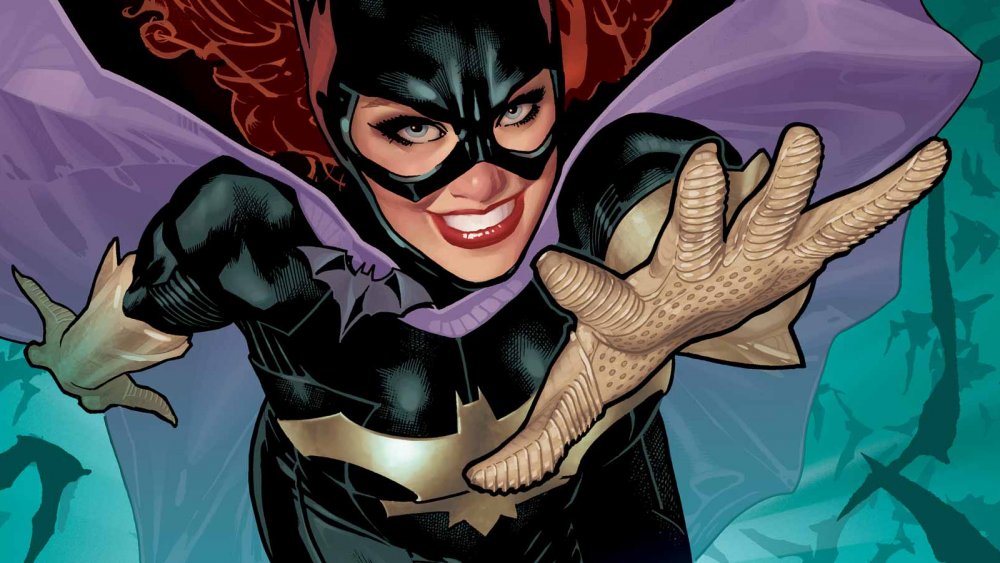 DC Comics
Like we mentioned, Batgirl has been in development for awhile now; as recently as 2017, Avengers writer-director Joss Whedon was attached to the movie, although he exited in 2018 due to problems working up a compelling enough story. The project has since been passed on to scribe Christina Hodson, who penned Bumblebee and the upcoming Birds of Prey (and the Fantabulous Emancipation of One Harley Quinn). Significantly, even though that film will introduce Cassandra Cain — a young woman who has taken on the mantle of Batgirl in the comics — it appears that Batgirl will indeed feature original Batgirl Barbara Gordon.
It's been reported that the flick will tie in directly with writer-director Matt Reeves' upcoming The Batman, which is currently filming and slotted for a June 2021 release, and that Warner Bros. is actively seeking a female director. It stands to reason that if Birds of Prey is a hit, its director Cathy Yan may be given an opportunity to take on Batgirl — but that's just us speculating. Yan's previous feature was the award-winning arthouse flick Dead Pigs, and while it's fantastic that she's been handed the keys to a big-budget comic book film, it's not clear how long she intends to keep playing in that sandbox.
If you ask us, Warner Bros. would do well to give Gillan a call. She's an extremely talented actress, a capable writer and director, she has an affection for the character, and she looks great in that Batsuit; we're not sure how much more of a case needs to be made here. Of course, we'll be keeping an eye out for any news concerning Batgirl to come down the pike, and we'll keep you informed.