All The Best Stuff Coming To Netflix In February 2020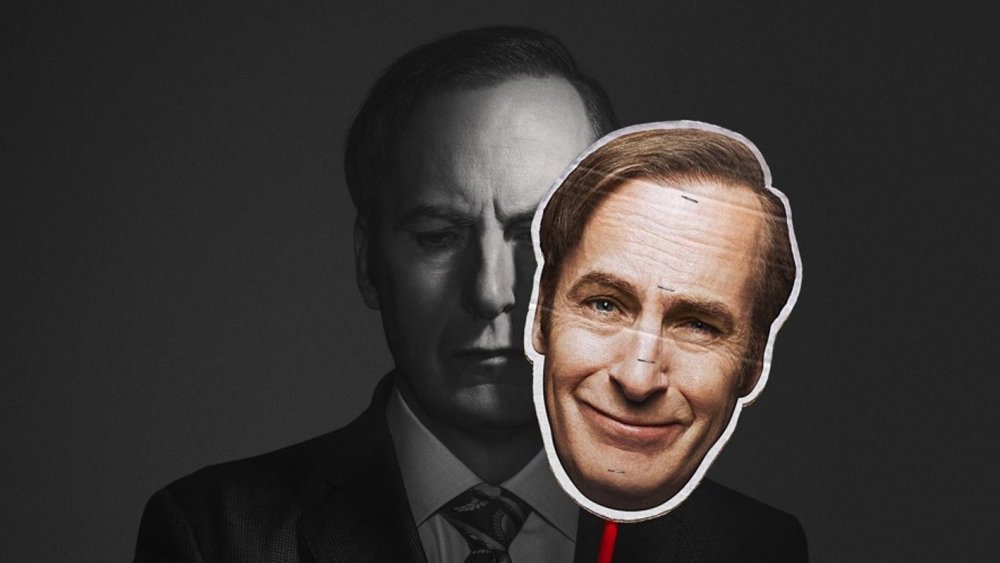 AMC
Another month, another raft of comings and goings at everyone's favorite mega-streamer. February may be the shortest month of the year, but Netflix has a long list of new additions — some long-awaited, some unexpected, and more than a few that you're simply going to have to make time for, even if you haven't yet made your way through the catalog of a certain mouse-eared competitor.
Netflix is locked and loaded with amazing action flicks from Dirty Harry to Starship Troopers, and on the drama side, you can catch Oscar-winning films such as The Pianist, Driving Miss Daisy, and Purple Rain. You'll be able to get your laugh on with comedies like The Other Guys, A Bad Moms Christmas, and the entire freakin' Police Academy series, and if you're in the market for some quality television, hoo-boy: get ready for season 2 of Narcos: Mexico, the third edition of Jon Favreau's amazingly insightful and entertaining Chef Show, and — at long, long last — the fourth season of Breaking Bad spin-off Better Call Saul.
It's a veritable boatload of awesomeness, and we're here to lay it all out for you. Here are the very best offerings coming to Netflix in February 2020.
The best action and sci-fi coming to Netflix in February 2020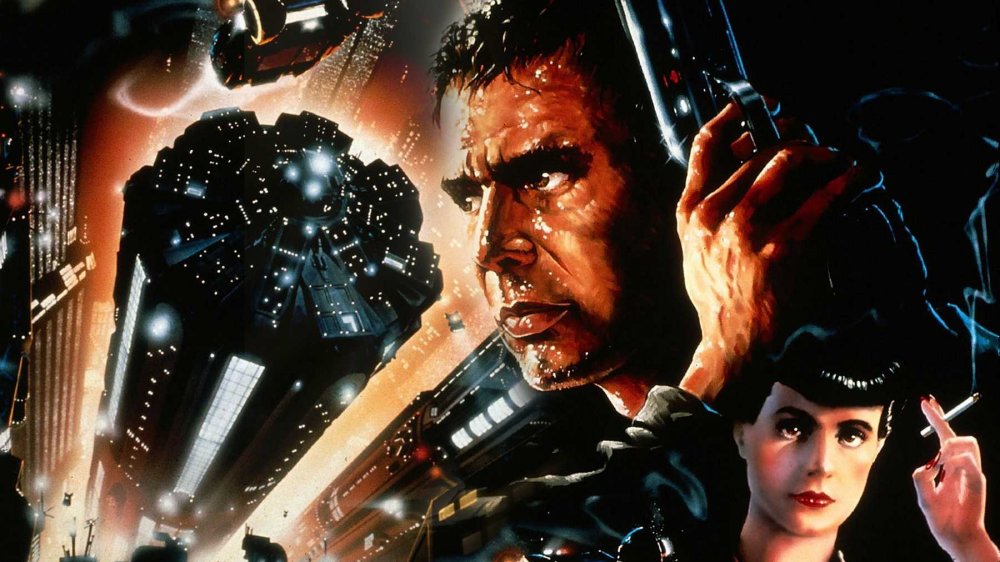 Warner Bros.
The action and science-fiction selections coming to Netflix in February 2020 aren't terribly extensive, but what they lack in quantity, they make for in extreme radness. If you happen to be a fan of the sci-fi classic Blade Runner (and really, who isn't) but have yet to catch Ridley Scott's Final Cut, you'll definitely want to do that. It's the only of the many versions of the flick over which Scott had complete creative control; it's so good that Warner Bros. gave it a theatrical release in 2007, and it's being added to the Netflix library on the first of the month. Dear reader, you have your assignment.
If you're in an even retro-er mood, you can relive the 1967 classic The Dirty Dozen (the stellar cast of which includes Lee Marvin, Charles Bronson, Jim Brown, and Donald Sutherland) and Dirty Harry, the 1971 movie which introduced Clint Eastwood's prototypical rules-flouting, loose cannon detective. The Mark Wahlberg/Will Ferrell buddy cop picture The Other Guys (directed by Anchorman's Adam McKay) is also a good bet, and oh, yeah: on February 15, catch Paul Verhoeven's bonkers satirical masterpiece Starship Troopers, which in a just universe would be regarded as every bit the classic that RoboCop is.
February 1
Back to the Future Part III
Blade Runner: The Final Cut
The Dirty Dozen

Dirty Harry

Hancock

The Other Guys

Robin Hood: Prince of Thieves

February 15
Starship Troopers
New dramas you'll want to catch on Netflix in February 2020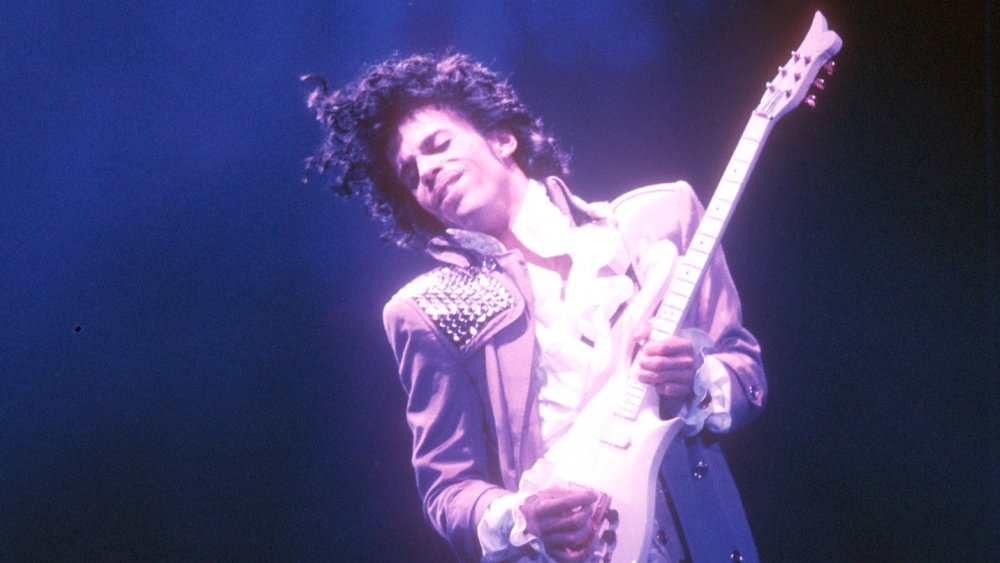 Warner Bros.
February 2020 will offer a ton of new drama movies for Netflix subscribers, and like we mentioned before, there are three obvious highlights: The Adrian Brody starrer The Pianist (which won Brody an Academy Award, and netted two more for its direction and screenplay), the Morgan Freeman/Jessica Tandy vehicle Driving Miss Daisy (which scored four Oscars, including Best Picture), and Prince's musical drama Purple Rain (which took home a statue for its score). 
Also noteworthy: the great romantic drama The Notebook, the Bill Pullman-starring neo-Western The Ballad of Lefty Brown, and Good Time, a crime drama directed by the Safdie brothers (Uncut Gems) and starring Robert Pattinson in a role that will grace you with a complete understanding of why the actor was the perfect choice to be the next big-screen Batman.
February 1
A Little Princess
Center Stage

Dear John

Driving Miss Daisy

The Notebook

The Pianist

Purple Rain

February 7
The Ballad of Lefty Brown
February 11
Good Time
February 12
Anna Karenina
February 23
Full Count
February 29
Jerry Maguire
New comedies will crack you up on Netflix in February 2020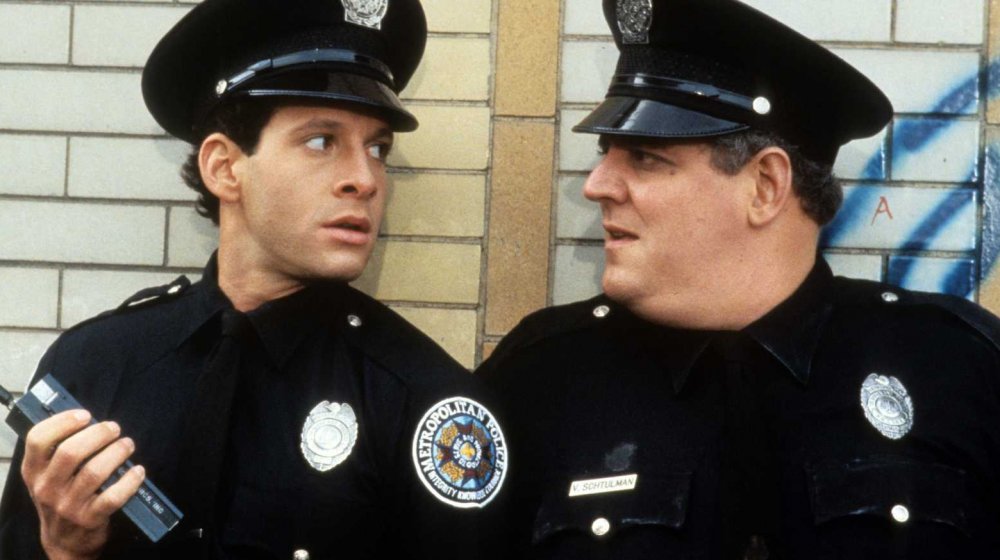 Warner Bros.
The list of comedies coming to Netflix in February 2020 is an extensive one, and again, if you dig the Police Academy movies, it's really going to be your month. All eight of the screwball flicks are being added to the streamer, along with (in the same goofy vein) Scary Movie 2 and A Haunted House, both starring Marlon Wayans.
For slightly more high-minded offerings, there's Mila Kunis having a Bad Moms Christmas, the Matthew Perry-starring rom-com Fools Rush In (which helped make a star out of Salma Hayek), Sex and the City 2, and Lana Condor returning in the Netflix original To All the Boys: P.S. I Still Love You, a sequel to the the 2018 hit To All the Boys I've Loved Before. 
February 1
A Bad Moms Christmas
Cookie's Fortune

Fools Rush In
Police Academy

Police Academy 2: Their First Assignment

Police Academy 3: Back in Training

Police Academy 4: Citizens on Patrol

Police Academy 5: Assignment: Miami Beach

Police Academy 6: City Under Siege

Police Academy 7: Mission to Moscow

Scary Movie 2

Sex and the City 2

February 4
Faith, Hope & Love
February 12
To All the Boys: P.S. I Still Love You
February 21
A Haunted House
February 27
The Angry Birds Movie 2
Horror and thriller flicks coming to Netflix in February 2020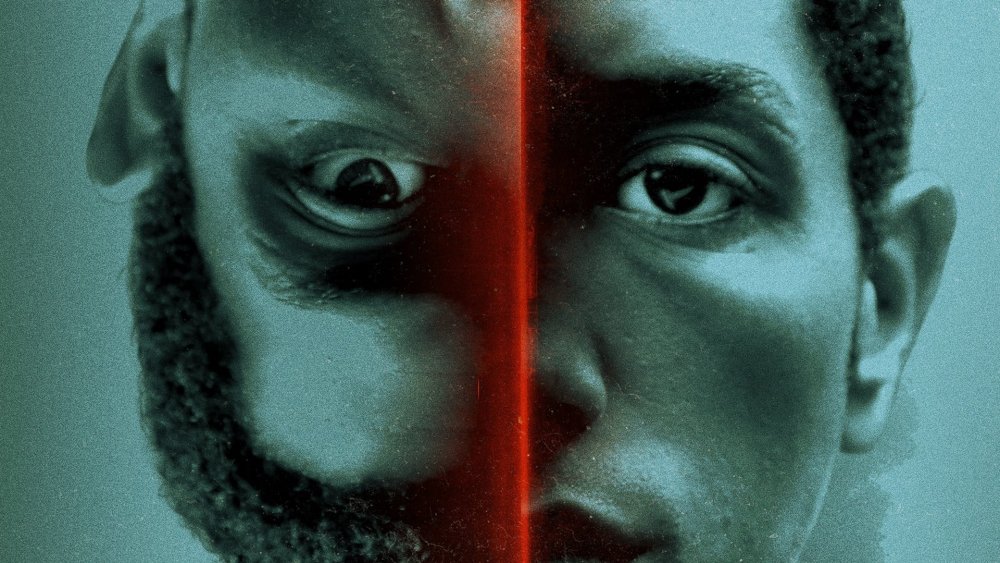 Gravitas Ventures
We're not going to beat around the bush here: there are only a scant handful of horror/thriller titles coming to Netflix in February 2020. Fortunately, all of them — that is, all three of them — are pretty intriguing. We'll finally get a look at Polaroid, the long-delayed first feature effort from Lars Klevberg (who handled the Child's Play reboot). The well-received, practical effect-heavy horror flick Girl on the Third Floor, which features pro wrestler-turned actor Phil "CM Punk" Brooks and is the directorial debut of veteran producer Travis Stevens, will also hit the streamer. Rounding out the short list is Every Time I Die, which wowed moviegoers on the 2019 festival circuit; it stars Drew Fonteiro, a compelling actor attempting to break into features after a long television career during which he's mostly been stuck with bit parts.
February 9
Polaroid
February 22
Girl on the Third Floor
February 25
Every Time I Die
A must-see comedy special coming to Netflix in February 2020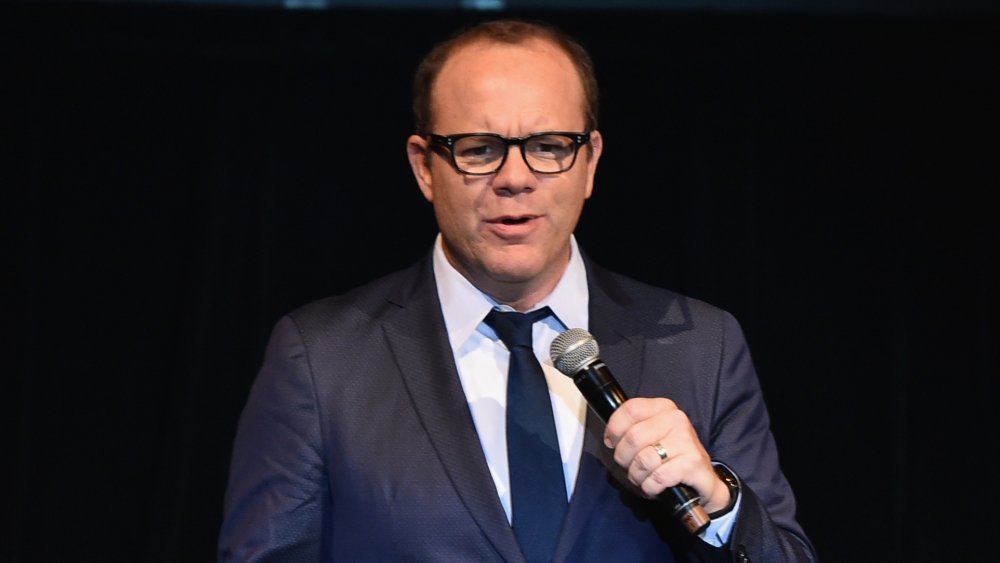 Theo Wargo/Getty Images
There's only one new stand-up set coming to Netflix in February 2020, but it should be a doozy, as they say: veteran comic Tom Papa will drop his fifth set of all-new material, You're Doing Great!, near the beginning of the month.
Papa has been hitting the stand-up circuit since 1993, touring with Jerry Seinfeld early in his career and becoming a regular at festivals and on late night television. He's also carved out a respectable side career appearing on sitcoms such as The New Adventures of Old Christine and The Jim Gaffigan Show, and in feature films like Top Five and 3 From Hell, the 2019 provocation from director Rob Zombie (who also helmed two of Papa's comedy specials). Papa has described his style of comedy as "hilarious" (in true deadpan fashion) and classified it as "observational humor on how disgustingly difficult it is to be a human being," which we're pretty sure we can all relate to on some level.
Tom Papa: You're Doing Great! debuts on February 4.
TV shows you won't want to miss on Netflix in February 2020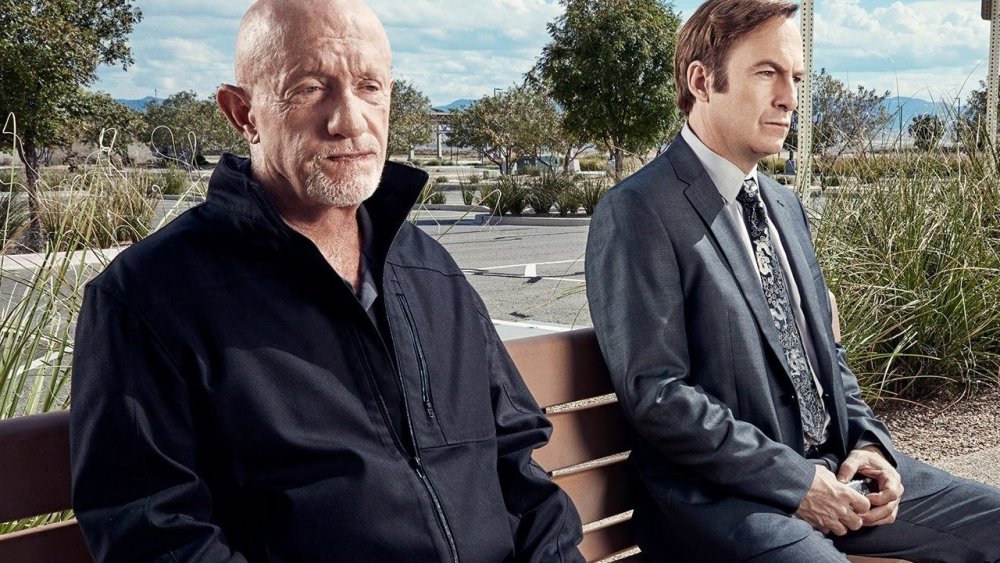 AMC
Finally, Netflix's new arrivals for February 2020 offer an embarrassment of riches on the television side. Front and center will be the first season of Locke & Key, which is based on a critically lauded comic book series written by Joe Hill (who happens to be the son of some guy named Stephen King). The incredibly dense, thematically rich, and near-indescribably weird material will be shepherded to the screen in part by co-producer Andy Muschietti, the director of the film adaptations of King's classic novel It.
Also on tap: another round of Chef Show, which will feature Jon Favreau cooking up a wide array of dishes with celebrities like Sam Raimi and Wolfgang Puck; the highly-anticipated second seasons of Narcos: Mexico and Altered Carbon; the fifth and final season of the acclaimed Spanish period drama Cable Girls; and yes, finally, the fourth season of Better Call Saul, for which which some of us have been trying to avoid spoilers for about a year and a half.
February 7
Locke & Key
February 9
Better Call Saul: Season 4
February 13
Narcos: Mexico: Season 2
February 14
Cable Girls: Final Season
February 19
Chef Show: Volume 3
February 27
Altered Carbon: Season 2