Avengers: Endgame Gets Snubbed In Oscar Nominations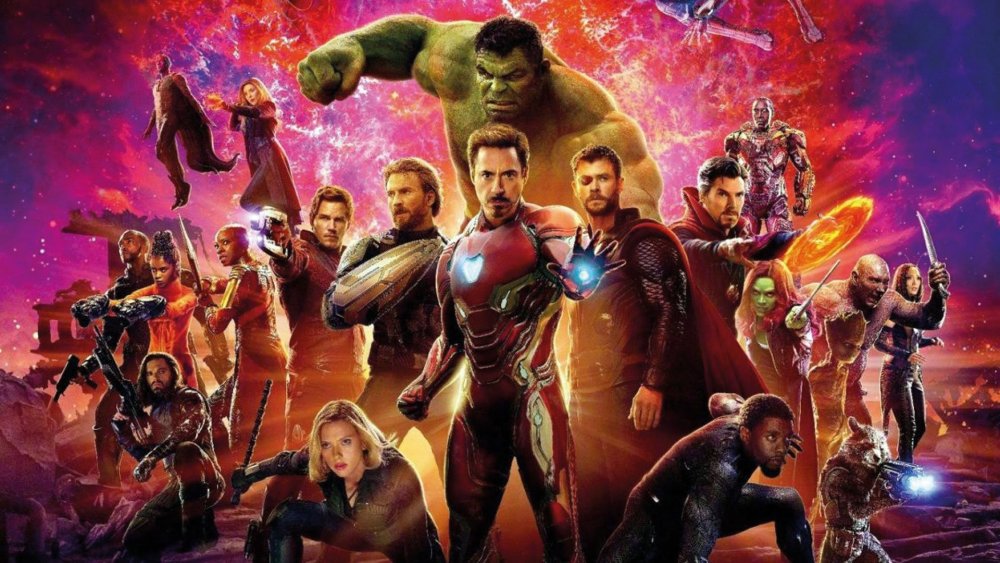 Disney/Marvel
The Academy Award nominees for 2020 have been announced — and Marvel fans are crying foul.
Avengers: Endgame, the highest-grossing film of all time, failed to garner nominations in any of the major categories. In fact, the culture-dominating film secured only one nod: for its visual effects.
While it can hardly be argued that this solitary nomination wasn't an appropriate one, it'd be pretty easy to make the case that Endgame deserved a heck of a lot more. The movie was an unprecedented cinematic feat, wrapping up a story that took eleven years and 22 movies to tell. It provided strong character beats for all of its major players, it thrilled fans with a final battle unlike anything seen on the screen before, and it brought closure — in brilliant fashion — to the sprawling arcs of two of the most beloved characters in modern mainstream film, Tony Stark/Iron Man (Robert Downey, Jr.) and Steve Rogers/Captain America (Chris Evans).
As important as Avengers: Endgame was to the Marvel Cinematic Universe, it also proved just how strongly superhero stories can resonate with general moviegoing audiences. The flick dominated the pop culture conversation for months, and its theatrical run saw it surpass James Cameron's 2009 sci-fi epic Avatar as the highest-grossing film in history. All of this would have turned out much differently if not for one simple fact: Endgame was just a damn good film. Screenwriters Christopher Markus and Stephen McFeely expertly wove together the threads of multiple ongoing narratives into a cohesive whole, co-directors Joe and Anthony Russo staged the movie with confidence and aplomb, and every actor involved brought their A-game.
As far as the Academy was concerned, though, none of this mattered.
Should Avengers: Endgame have been nominated for Best Picture?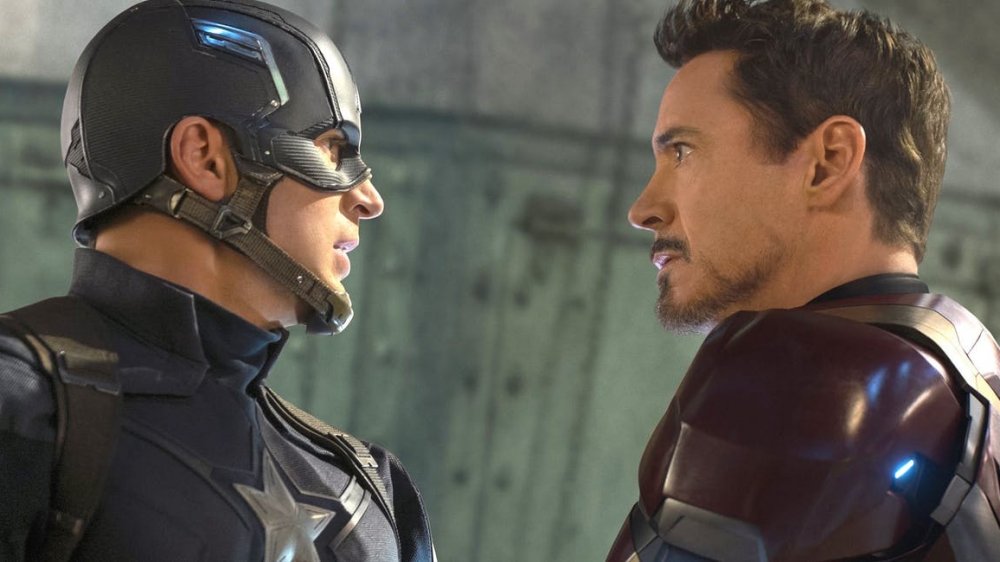 Disney/Marvel
Disney submitted Avengers: Endgame for consideration in a number of categories (which we'll get to shortly), but let's talk about the big one. By nearly any measure, the movie deserved a Best Picture nod, and those who might disagree are likely to fall back on a couple simple arguments: that Endgame didn't stand well enough on its own, and that overt genre films shouldn't be nominated in that hallowed category.
The first argument fails to hold water when considering that there simply has never been a movie tasked with tying up so many narrative loose ends, as Endgame was. Sure, the film wasn't going to make much sense if you had never seen another MCU movie, but that is beside the point; there has never been an interconnected mega-franchise comprised of multiple co-existing sub-franchises like the MCU, and Endgame's resolution of the "Infinity Saga" was a feat which no other filmmakers had ever even come close to attempting before. We submit that rather than excluding Endgame from Best Picture consideration, the fact that it accomplished this insane narrative feat so effectively should have bolstered its chances.
As far as genre films are concerned, well, we defer to precedent. Just last year, Marvel's own Black Panther scored a Best Picture nod; over 40 years prior, Star Wars — the original culture-swallowing event film — was nominated in the category. So was Avatar, the film Endgame dethroned as the top-grossing picture ever;heck, Silence of the Lambs, a horror movie, swept all major categories, including Best Picture, in 1992.
It's clear to us that Endgame deserved a nod — but there's another category in which the flick's snubbing was even more egregious.
Should Robert Downey, Jr. have been nominated for Best Actor?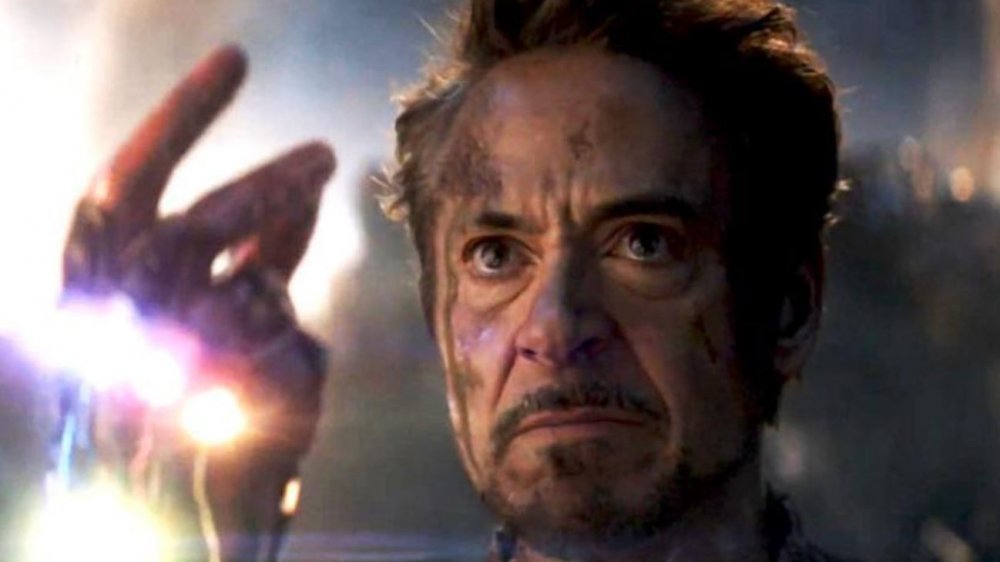 Disney/Marvel
First, let's just get this out of the way: Robert Downey, Jr., didn't want or expect to be nominated for an acting Oscar for Endgame. Speaking to the notorious shock jock Howard Stern on his Sirius radio show in October 2019, Downey called starring in the MCU films "[its] own reward," and said, "I don't know that it's time or if I am the guy ... to have the Academy recognize." (via CNET)
A couple of involved parties disagreed, though: the Russo brothers, who went to bat for their star during a sitdown with Daily Beast. "We don't make movies for awards," Joe Russo said. "Yes, making [Endgame] was exceedingly difficult... But I just want to stump for one thing, and that's Robert Downey."
The director went on to explain that Downey's turn in Endgame touched moviegoers in a way that few performances can. "I don't know if I have ever seen — in movie history — a global audience react to a performance the way they did to Robert Downey in that movie," he said. "There were people bawling in movie theaters, hyperventilating. I mean, that is a profound performance, when you can touch audiences all over the world to that degree. We've never seen anything like that, and if that doesn't deserve an Oscar, I don't know what does."
Of course, it was only due to the masterful way in which Downey developed the character over more than a decade that this was so. More than any writing or direction could have, Downey's performance as Stark made Iron Man a global icon — and even though the star might not have thought he deserved a nomination, we're with the Russos on this one.
What other nominations was Endgame considered for?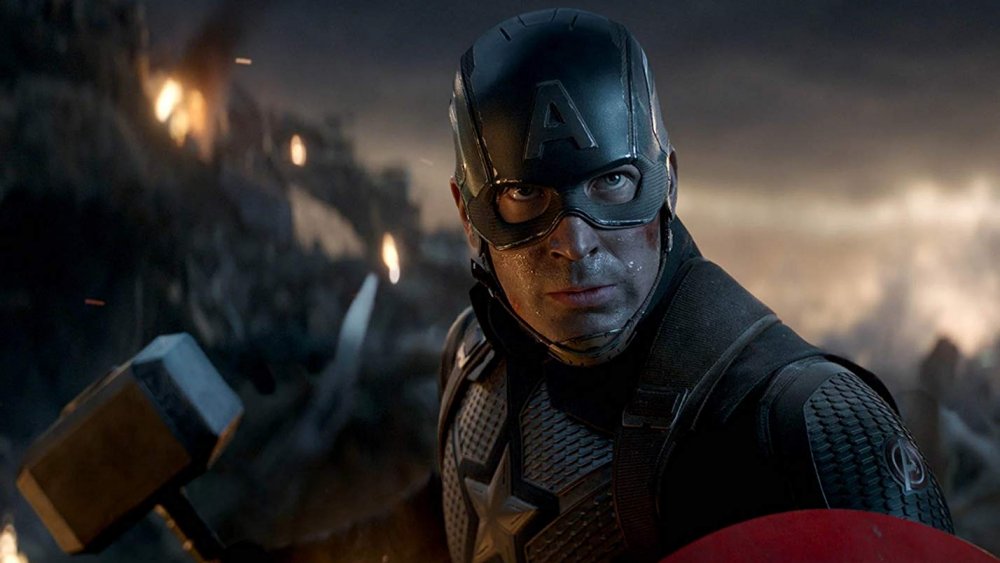 Disney/Marvel
Disney submitted Avengers: Endgame for consideration in a whopping 14 categories, including the one for which it was nominated and Best Picture. All of the acting noms for which the Mouse House was stumping were for Supporting Actor and Actress trophies, most likely due to the ensemble nature of the cast. Alongside Downey, offered up for the Academy's consideration were Evans, Mark Ruffalo, Chris Hemsworth, Jeremy Renner, Josh Brolin, Paul Rudd, Don Cheadle, Scarlett Johansson, Gwyneth Paltrow, Zoe Saldana, Karen Gillan, and Brie Larson.
Disney also asked the Academy to consider Endgame for nominations for Best Director (the Russo Brothers), Best Adapted Screenplay, (Markus and McFeely), Best Cinematography (Trent Opaloch), Best Film Editing (Jeffrey Ford and Matthew Schmidt), Best Production Design (Charles Wood and Leslie A. Pope), Best Costume Design (Judianna Makovsky), Best Makeup and Hairstyling (John Blake, Janine Thompson, and Brian Sipe), Best Sound Mixing (Tom Johnson, Juan Peralta, and John Pritchett), Best Sound Editing (Shannon Mills and Daniel Laurie), and Best Original Score (Alan Silvestri).
Which movies scored the most nominations?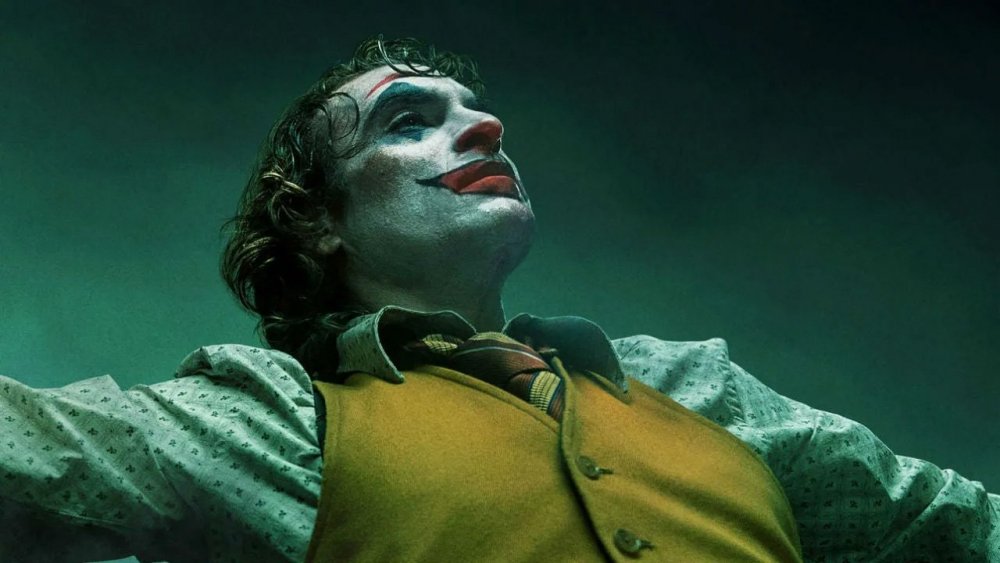 Warner Bros./DC Films
This year, nine movies are nominated for Best Picture — including, interestingly, one based on a comic book property. The nominees for the best film of 2019 are: 1917, Ford v Ferrari, The Irishman, Jojo Rabbit, Joker, Little Women, Marriage Story, Once Upon a Time... in Hollywood, and Parasite. 
As one might have expected, the top prize wasn't the only one for which Joker was nominated — and in fact, the flick scored more nominations than any other. It also garnered nods for Best Actor (Joaquin Phoenix), Best Director (Todd Phillips), Best Adapted Screenplay (Phillips and Scott Silver), Best Film Editing (Jeff Groth), Best Cinematography (Lawrence Sher), Best Costume Design, Best Sound Mixing, Best Sound Editing, Best Original Score, and Best Makeup and Hairstyling — a whopping 11 nominations.
Also scoring a ton of nods was Martin Scorsese's The Irishman, with a total of ten (including Best Picture, Best Director, and dual Supporting Actor noms for Al Pacino and Joe Pesci). The flick tied for the second-most nominations with Sam Mendes' 1917 and Quentin Tarantino's Once Upon a Time... in Hollywood.
Other notable pictures garnering multiple nods include Little Women, Marriage Story, Jojo Rabbit, and Parasite (six nominations each), Ford v Ferrari (four nominations), and Bombshell (three nominations). Among the other nominees to receive only a single nod each were Ad Astra (Sound Mixing), Star Wars: The Rise of Skywalker (also for Best Visual Effects), and Rian Johnson's Knives Out (for Best Original Screenplay).
It should be an interesting and competitive year — it's just too bad that the biggest film of all time wasn't allowed to compete in a few more significant categories. The 92nd Academy Awards ceremony airs on ABC at 8:00 PM Eastern on February 9.