The Real Reason Kevin Costner Agreed To Star In Yellowstone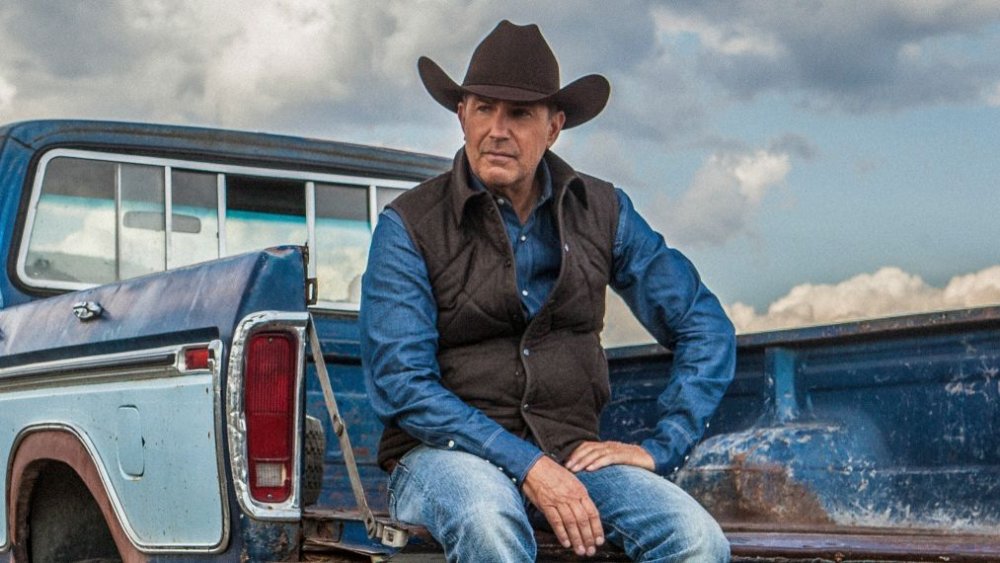 Paramount Television
In the last few years, Kevin Costner has transformed himself from a big-screen legend into the small-screen star of one of the most watched shows on television – Paramount Network's modern-day Western melodrama Yellowstone, on which he portrays John Dutton, the paterfamilias of a Montana ranching dynasty who's lusted-after land borders the titular national park and a reservation occupied by indigenous peoples. While Costner (himself admittedly not a big fan of the way television series work) has always brought a certain movie-star swagger to Yellowstone, the series has set itself apart from its competition by taking advantage of its setting to infuse a big-screen verve into its narrative. As it happens, the show's Montana setting was one of the biggest deciding factors for Costner to make his first appearance on a serialized TV series.
Speaking at Deadline's The Contenders Emmys presentation in April 2019, Costner revealed that the reason he agreed to star on Yellow was the intrigue of "seeing wide open spaces, when the land was almost like the Garden of Eden" on television, which he felt would remind audiences of the beauty of the real world.
He explained, "To know that places like this still exist in our country, adding drama against its backdrop, and actually understand in the realest terms that the meat that arrives on our table is still coming from somewhere. It's coming from people that are getting up early in the morning and work really late. There's a lot of America that seems like it's behind a curtain, that way of life still exists. I am drawn to that and I don't know many people that aren't. That when we go out into it, that we see it. And when you put a drama against that background, I just think it's very compelling. We don't see that enough. I don't think that we get outside enough, if you will."
Kevin Costner is no stranger to the lush landscapes of Westerns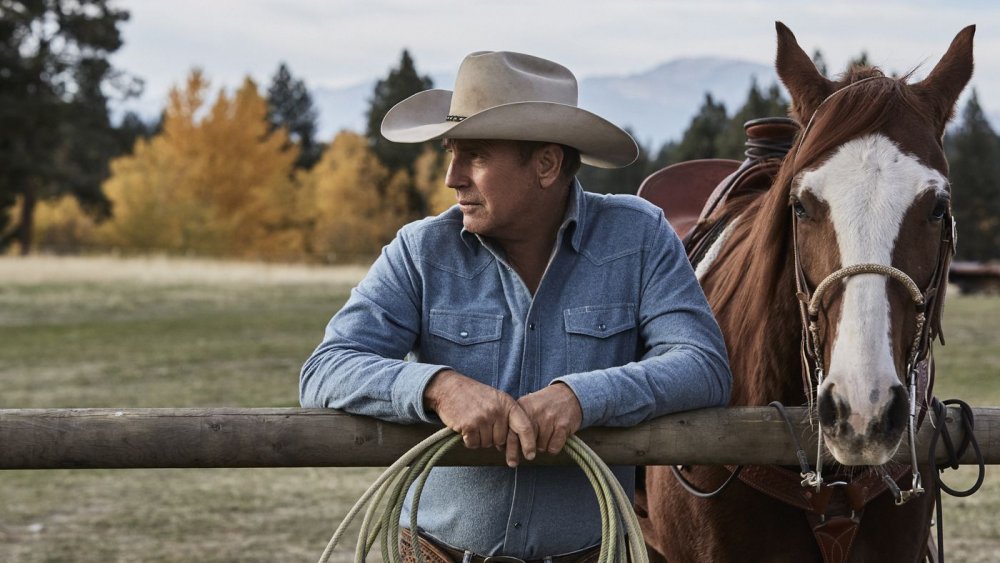 Yellowstone is hardly Costner's first brush with the wide open spaces of the American West, or even the Western genre for that matter. The actor has frequently saddled up and hit the dusty trails over the course of his career, breaking through in the 1985 actioner Silverado before appearing in 1994's Wyatt Earp and later producing, directing, and starring in 2003's Open Range — a cinematic trifecta that Costner had previously tackled to the tune of two Academy Awards (Best Picture and Best Director) when his wispy, anti-Western drama Dances With Wolves graced screens back in 1990.
In 2017, Costner revealed that he had co-written a 10-hour-long Western project that he'd love to direct for the big or small screen. Speaking with Vulture and Variety in two separate interviews (via Collider), he shared, "I have another Western I've co-written with some people, and I would like to play out the second half of my career directing more. I've constantly given the movies I've found to directors who I thought could do it better, but there are a lot of voices in my ear from my family saying, 'You need to direct the movies you fall in love with.' So I think I will [...] It's about 10 hours long, how about that? Maybe I'll make three features out of it. There's a fourth one, too, so it's truly a saga. I could do TV, or I could also make it like every six months, have a big Western that's tied together like Jean De Florette and Manon of the Spring. I think those are fun to watch."
As for Yellowstone, the show continues to make stark use of its stunning vistas, which serve as a fascinating backdrop and counterpoint to its modern-day setting. Though Costner hasn't yet helmed an episode of the series, you can go ahead and add it to the list of Costner's memorable Western ventures — with the actor bringing as much drama, presence, and majesty to the show as the Montana sky itself. You can also rest assured that Paramount Network brass and series creator Taylor Sheridan will be making full use of both on Yellowstone's already greenlit third season.
Yellowstone fans should expect more madness and majesty in Montana on season 3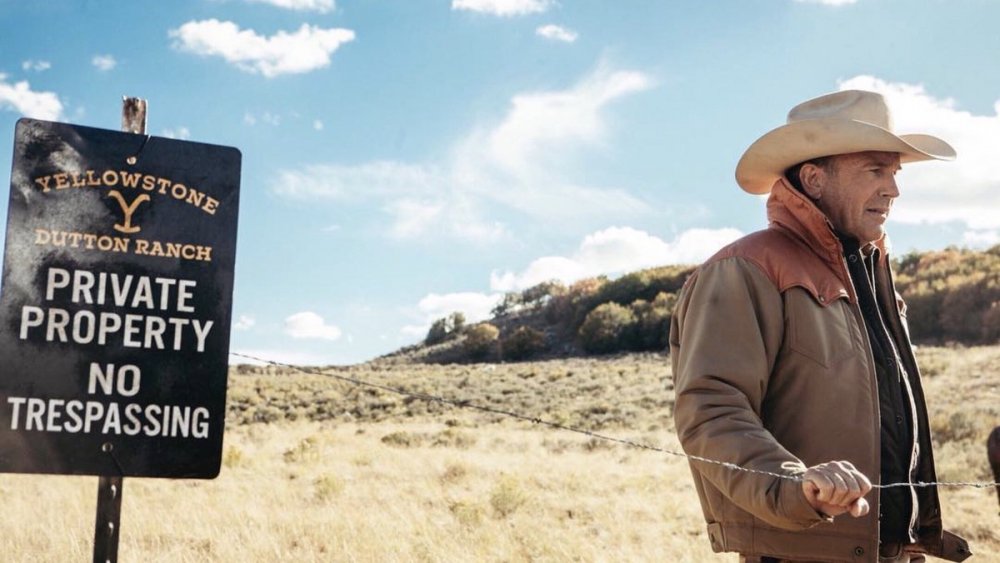 Paramount Television
Yellowstone's second season took a swing-for-the-fences mentality in terms of its many narrative arcs, and its finale delivered definitive ends to a couple of the series' more compelling storylines with a mix of shootouts, kidnappings, and plenty of mano-a-mano-type fisticuffs. Though producers have already gone on record that season 3 of Yellowstone will likely level off a bit in terms of sub-manic melodrama and unabashed bloodletting, it's a safe bet that Yellowstone will still be steeped in searing political and personal dramas for season 3.
What won't also won't change on Yellowstone season 3 is its stunning, sprawling Montana landscape that Costner (and series fans) love so much. After all, the Duttons are far from done defending their land from outsiders and competitors — and a handful of new faces are coming to Big Sky Country for the new season. These include Lost alum Josh Holloway (playing a hedge fund manager who's plans for Montana may or may not lead him into conflict with the Duttons) and The New World star Q'orianka Kilcher (who's involvement with the Broken Rock Reservation is certain to lead her into a showdown with the Yellowstone Dutton Ranch).
Season 3 of Yellowstone is currently in production, and is set to premiere on June 17, 2020.