What This Lord Of The Rings Star Was Doing In The Rise Of Skywalker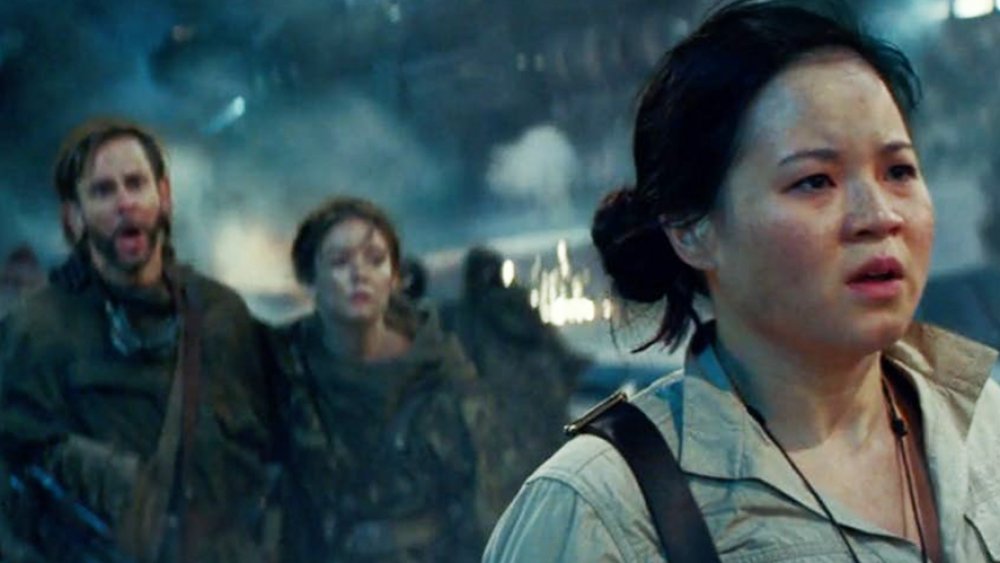 Contains spoilers for The Rise of Skywalker
Yet another Hobbit has ventured beyond Hobbiton and Middle-earth for a new adventure in a galaxy far, far away.
Fans of Peter Jackson's original Lord of the Rings trilogy were likely a bit surprised to see Dominic Monaghan — who played the Hobbit named Meriadoc Brandybuck (better known as Merry) throughout the beloved film saga — pop up in J.J. Abrams' Star Wars: The Rise of Skywalker.
During The Rise of Skywalker, Monaghan is clearly visible as Beaumont Kin, a Resistance fighter most often seen alongside Billie Lourd's Lieutenant Connix. Though it's a small part, Monaghan appears with some of the film's most important secondary characters and fighters, including Connix and Rose Tico (Kelly Marie Tran, playing a smaller role after her introduction in 2017's The Last Jedi).
Monaghan achieved worldwide fame for playing Merry, a mischievous friend of Frodo Baggins (Elijah Wood) who pledges to help his fellow Hobbits traverse the dangerous expanse of Middle-earth and beyond to destroy the One Ring. As an original member of the Fellowship of the Ring, Merry's motives are pure, though he sometimes fumbles the smallest tasks. However, after evading capture at the hands of the evil Uruk-hai army alongside his best friend Pippin Took (Billy Boyd), Merry and Pippin team up with the Ents — a race of ancient walking trees — to destroy Saruman (the late Christopher Lee). In the end, Merry does his part to save the day.
As an actor, Monaghan is obviously no stranger to fantastical worlds. After his star-making turn as Merry, he booked a huge role on ABC's Lost, helmed by none other than... The Rise of Skywalker director J.J. Abrams. On the series, Monaghan played Charlie Pace, a rock star and recovering drug addict who was one of the castaways stranded after Oceanic Airlines Flight 815 crashed on a mysterious and supernatural desert island. Monaghan began his role as Charlie right as Lost kicked off in 2004. He remained a key player until 2007 on the third season of the series, when Charlie sacrificed himself and drowned. Throughout the remainder of Lost, Monaghan's Charlie still appeared in flashbacks, flash forwards, and the series finale "The End."
Since then, Monaghan has continued padding out his filmography with projects like FlashForward, Wild Things with Dominic Monaghan, 100 Code, Molly Moon and the Incredible Book of Hypnotism, Atomatica, and Mute. But what exactly was Monaghan doing in The Rise of Skywalker, and how did he score a role in the massive film?
Dominic Monaghan's secret Star Wars connection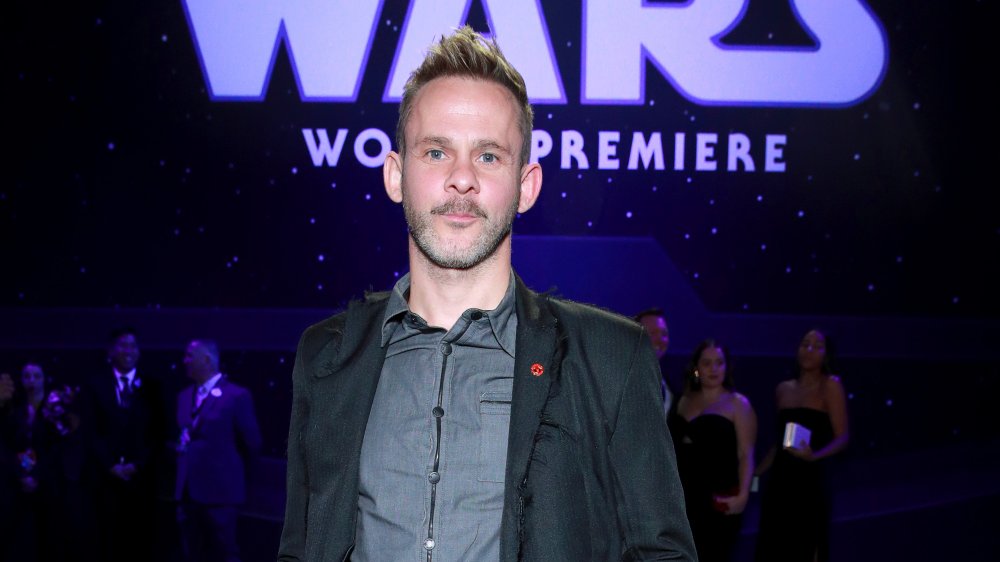 Rich Fury/Getty Images
The explanation is simple. Ever since Lost, Monaghan and Abrams have remained friends. Monaghan's casting in The Rise of Skywalker was actually announced back in 2018, but as it turns out, there's more to the story. The whole role hinged on a bet and the outcome of one fateful soccer match.
According to Inverse, Monaghan revealed the real story behind his Rise of Skywalker turn on the Distraction Pieces with Scroobius Pip podcast in the fall of 2018, saying that after Abrams promised him a role in the final installment of the Skywalker saga, he told his agent to clear his schedule for Abrams' call. Sure enough, the director rang up Monaghan to offer him a role, but both Monaghan and Abrams decided to raise the stakes when the actor sat down to watch England play Colombia in the World Cup.
As Monaghan tells it, "At the start of that game — because J.J. is a motherf***** in the best way possible — he emailed me and he said, 'I think I have a Star Wars part for you.' And I wrote back and said, 'Brilliant, I won't bother you but let me know if there's anything I can do or what I can say.' He wrote back and said, 'If England beat Colombia, you're in.' I was like, oh mate, you bastard."
Ultimately, England won the game, and Monaghan won the role with a text from Abrams that simply said, "You're in." Monaghan might have had to fight a little harder than anticipated for the Rise of Skywalker role, but it was certainly worth the risk.
There were even more J.J. Abrams collaborators in The Rise of Skywalker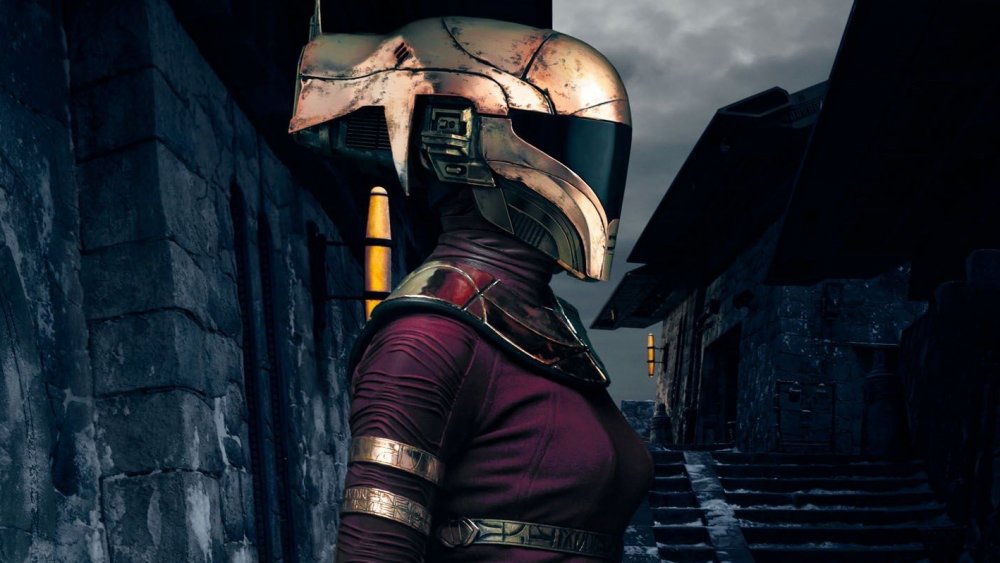 Disney/Lucasfilm
This isn't the only instance of Abrams reuniting with friends and co-workers for the Star Wars sequel trilogy. Longtime Abrams fans surely recognize the director's childhood pal Greg Grunberg — who played Temmin "Snap" Wexley in both The Force Awakens and The Rise of Skywalker – from Abrams' ABC action drama Alias. On that show, Grunberg portrayed the lovable CIA agent Eric Weiss alongside Jennifer Garner and Michael Vartan. In fact, Grunberg has worked with his buddy Abrams several times, popping up in everything from Abrams' Star Trek series to Mission: Impossible III.
Incredibly, there's still one more Abrams alum in the Rise of Skywalker cast, though she has arguably the biggest role of the three. Fresh off her acclaimed turn in The Americans (an Alias-esque show about Russian spies infiltrating the United States during the Cold War), Keri Russell reunited with Abrams to play former spice runner and love interest to Poe Dameron (Oscar Isaac) Zorii Bliss. Russell and Abrams previously worked together on Felicity, the Abrams-created drama series on which she starred as the titular character Felicity Porter.
It's certainly nice to see Abrams' collaborators show up to work with him once again, and for these performers, it must be pretty thrilling to simultaneously reunite with an old friend and appear in one of the biggest franchises in pop culture history.
The Rise of Skywalker is in theaters now.