The Rise Of Skywalker Just Made Franchise History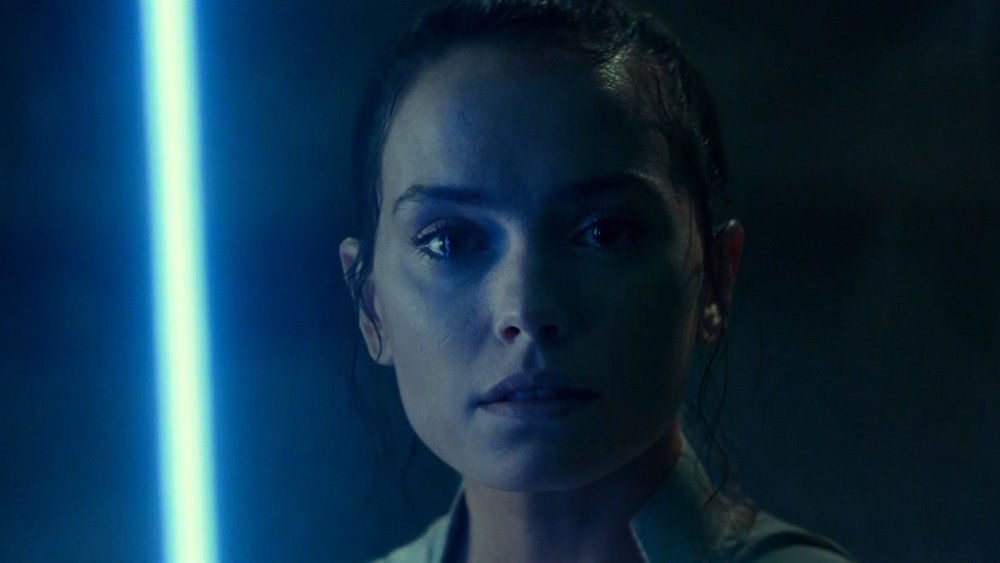 Lucasfilm / Disney
Disney has taken another small, mouse-sized step toward inclusion.
In what can accurately be called a franchise first, Star Wars: The Rise of Skywalker has become the first film in the venerable series to feature a same-sex kiss. Director J.J. Abrams had previously alluded to the scene while making the press rounds for the flick. (via The Hollywood Reporter) Be advised that very, very minor spoilers may follow.
The moment comes during a scene in which Resistance fighters are celebrating a victory over the forces of the First Order. During said celebration, two female Resistance fighters can be seen in the background of one shot, sharing in the jubilation with a lip-lock.
Abrams had teased the scene in a conversation with Variety earlier this month. As you may be aware, fans have been shipping ex-Stormtrooper Finn and Resistance pilot Poe Dameron ever since the pair developed a profound bond during the events of Star Wars: The Force Awakens. Asked if their relationship would turn romantic in The Rise of Skywalker, though, Abrams threw cold water on the notion.
"That relationship to me is a far deeper one than a romantic one," the director said. "It is a deep bond that these two have, not just because of the trial by fire in which they met, but also because of their willingness to be as intimate as they are, as afraid as they, as unsure as they are, and still be bold, and still be daring and brave."
Abrams went on to say that, nevertheless, he felt that the Star Wars franchise had always strived to "[look] more the way the world looks than not" — and that "in the case of the LGBTQ community, it was important to me that people who go to see this movie feel that they're being represented in the film."
Well, it wasn't Finn and Poe falling into each others' arms like we had hoped, but the moment Abrams gave us in Rise of Skywalker is nevertheless a step in the right direction. Of course, it's worth noting that Disney has taken a similar tack before in the name of inclusion, and one could make the case that at this point, the House of Mouse could best prove its devotion to this cause by, you know, actually giving us an LGBTQ main character.
What other recent Disney releases included LGBTQ scenes?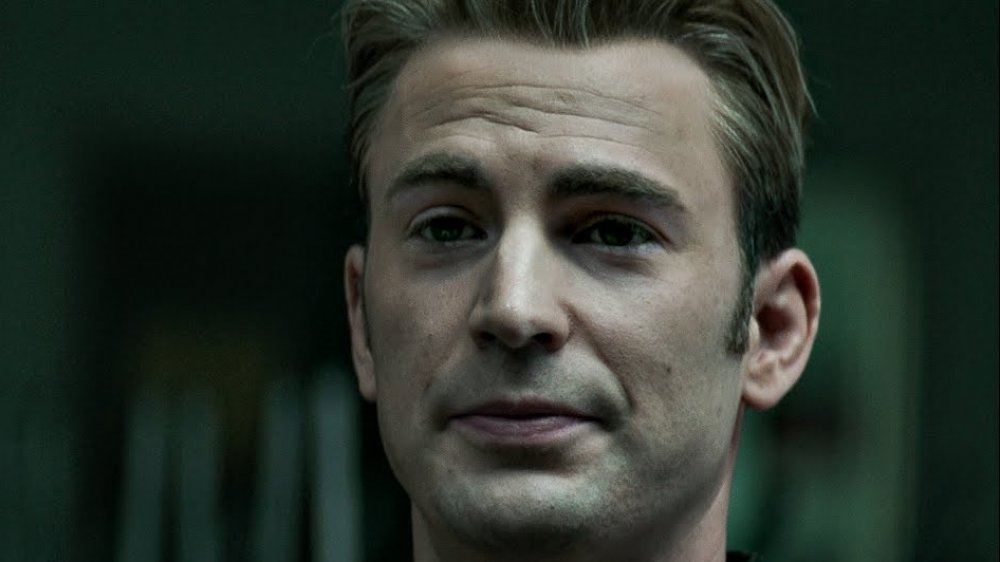 Disney/Marvel
The ice was cracked, if not exactly broken, by a blink-and-you'll-miss-it moment in 2017's live-action remake of Beauty and the Beast. In that film, the character of LeFou (Josh Gad) — the put-upon sidekick of Gaston (Luke Evans) — is briefly shown dancing with another man during the flick's celebratory final scene. Director Bill Condon had previously mentioned that the character would be "portrayed as gay" in the film, a comment which caused quite a stir — but upon getting a look at the actual scene, most viewers were left underwhelmed.
Still, Beauty and the Beast was a high-profile Disney movie that grossed well north of a billion dollars at the global box office, so one could make the argument that the Mouse House had struck a small but significant blow for inclusivity. The next such occurrence wouldn't come until mid-2019, and it represented a slightly bigger baby step: an openly gay character in a speaking role in the biggest movie of all time.
We're referring, of course, to Avengers: Endgame, which utterly dominated the pop culture conversation for months en route to unseating James Cameron's Avatar as the highest-grossing film in history. Early in the flick, right after the five-year time jump, we get a peek inside a support group led by Steve Rogers for those who lost loved ones in Thanos' infamous Snap. One of them — a man portrayed by Endgame co-director Joe Russo — tells the group about a date he had gone on the previous evening, and in the course of his story, it becomes apparent that the date was with a guy. Nobody bats an eye, least of all Rogers; again, it's a perfectly fine moment, but not exactly what LGBTQ Marvel fans were hoping for.
Fortunately, Mighty Marvel and Disney appear to finally be giving us an actual, for real gay main character with The Eternals, which is slated for release on November 6, 2020. Marvel boss Kevin Feige has revealed that one of the titular team — rumored to be Phastos, who will be portrayed by Brian Tyree Henry — will be a gay man who is "married, he's got a family, and that is just part of who he is." (via Men's Health)
Well, better late than never, we suppose. As for Star Wars, it's quite unclear at the moment where the franchise as a whole is headed with The Rise of Skywalker bringing the Skywalker Saga to a close; Disney CEO Bob Iger has said that Lucasfilm will pump the brakes on the franchise after the flick's release, giving audiences time to miss Star Wars for two or three years before bringing the next iteration to the screen. Let's cross our finger that whenever that happens, the creative minds behind the continuing story of the galaxy far, far away see fit to take significant steps toward true LGBTQ representation.