Two Major Keanu Reeves Movies Just Got The Same Release Date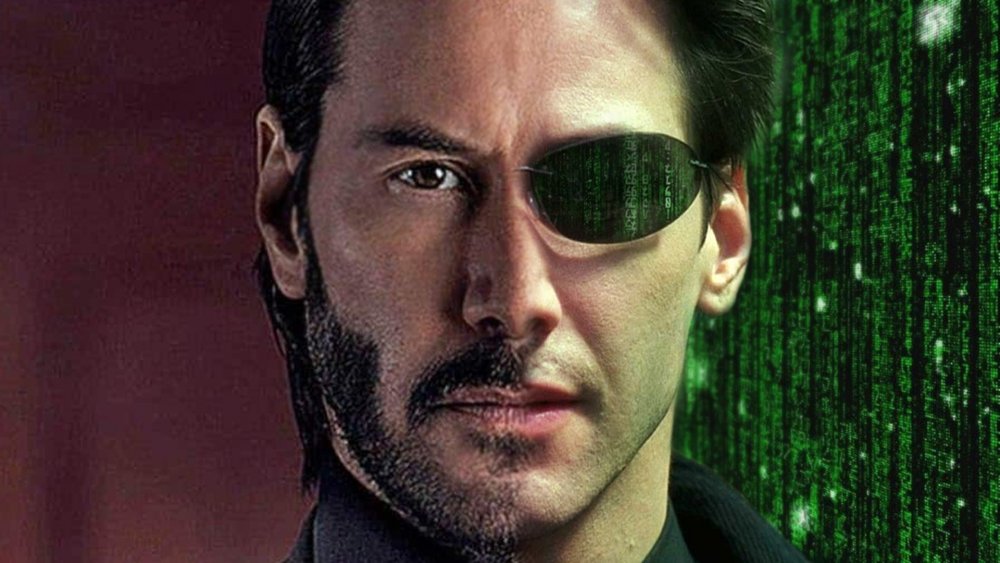 Branden Stall for Looper
Mark your calendars, Keanu fans.
As reported by Deadline, two of Keanu Reeves' most anticipated new projects are currently slated to hit theaters on the very same day. John Wick: Chapter 4 and the fourth Matrix film will both debut on May 21, 2021, creating a possible conundrum for moviegoers.
According to the outlet, fans are already excited and planning the upcoming "Keanu Reeves Day," but it's certainly an interesting choice for Warner Bros. to settle on that specific release date for The Matrix 4 when Summit Entertainment and Lionsgate already claimed it for John Wick: Chapter 4. Unless audiences want to catch both on the same day, they'll have to choose one flick to see before the other. 
Whether the studios are trying to encourage a double feature or see which property is more popular, May 21, 2021 will certainly be a big day at the movies, judging by the excitement both of these Reeves projects are already drumming up. 
Since it was announced in August 2019, fervor has been building for the fourth Matrix film, which marks the newest addition to the Wachowskis' canon since the original trilogy concluded in 2003 with Matrix: Reloaded and Matrix: Revolutions. The film — helmed by Lana Wachowski and fronted by Reeves as neo and his Matrix co-star Carrie-Anne Moss as Trinity — already has a star-studded cast that includes Neil Patrick Harris, Jada Pinkett Smith (reprising her familiar role of Niobe), Mindhunter's Jonathan Groff, and Watchmen standout Yahya Abdul-Mateen II, who's rumored to be playing a young Morpheus. (Laurence Fishburne is currently unattached to the project.) Reeves, for one, has already given fans something to look forward to with a cryptic red carpet comment, calling the script for The Matrix 4 "very ambitious [...] as it should be!"
As for John Wick, the franchise kicked off in 2014 with former Matrix stuntman Chad Stahelski in the director's chair. Thanks to mind-bending action and an anchoring performance from Reeves as an expert assassin pulled out of retirement following the death of his dog (which was a gift from his dead fiancée), the first John Wick film was an immediate hit. It spawned two sequels — John Wick: Chapter 2 and John Wick: Chapter 3 – Parabellum — which hit theaters in 2017 and 2019, respectively. All three films succeeded at the box office, and the franchise as a whole as completely changed the action genre.
Keanu Reeves' renaissance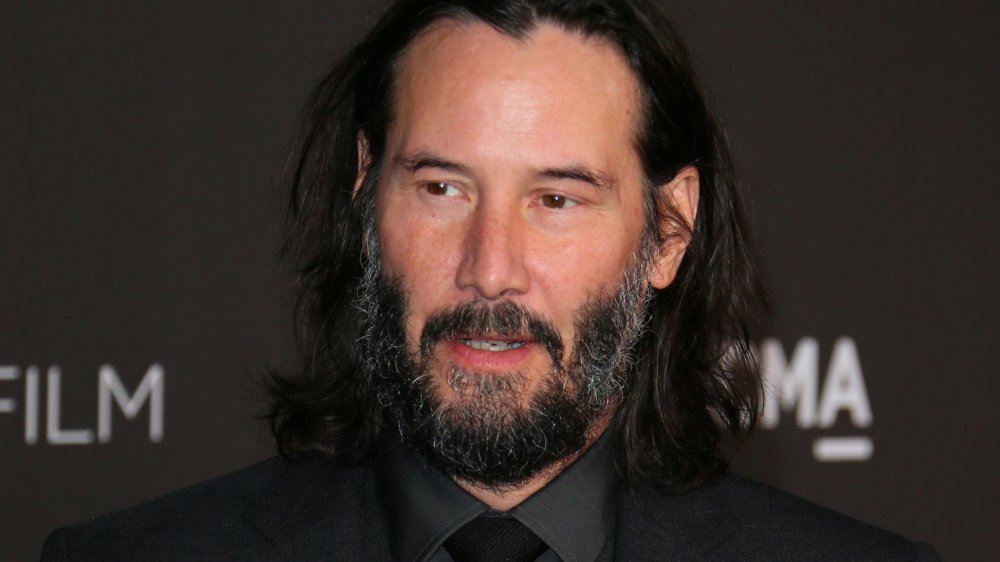 Jean-baptiste Lacroix/Getty Images
After roles in varied projects like Bill and Ted's Excellent Adventure and an adaptation of Bram Stroker's Dracula, Keanu dipped a toe into full-fledged action films with Speed (though he ultimately turned down the sequel Speed 2: Cruise Control to tour with his band and perform in Shakespearean adaptations like Hamlet rather than taking an enormous paycheck). Before long, though, the Wachowskis came calling with The Matrix – and Reeves' career changed overnight thanks to his role as Neo, a young man called to leave the computer simulation of the Matrix only to discover that he's the mysterious "One" destined to save humanity from the machines. Throughout the original trilogy, Reeves cemented himself as a bonafide star, but he had a few rocky years that followed his Matrix success.
In the midst of Matrix mania and shortly thereafter, Reeves made a string of poorly received films like Sweet November, 47 Ronin, and The Watcher. Though he appeared in critically acclaimed projects like Richard Linklater's A Scanner Darkly, nothing was quite as successful as The Matrix franchise. During his down time, Reeves stepped behind the camera, making his directorial debut with The Man of Tai Chi in 2013.
Luckily, Reeves found himself reconnecting to the world of The Matrix when he reunited with Chad Stahelski years later for the John Wick series. Like the Matrix trilogy had done for Reeves' career in the late 1990s and early 2000s, Stahelski's John Wick franchise restored Reeves to his full action glory. Reeves insisted on doing most of his own stunt work for the first film, which received glowing reviews from critics and fans, both of whom clamored for more. Stahelski and Reeves obliged, producing two more John Wick films and taking the chance to deepen the incredibly detailed world created by writer Derek Kolstad.
Thanks in large part to John Wick, Reeves is firmly back on Hollywood's A-list, and he remains as charming as ever. A truly beloved celebrity for decades (who's reportedly also a very nice guy), he's even found time to laugh at himself in between his stone-faced role as John Wick. In 2019, Reeves lampooned his own image in Netflix's Always Be My Maybe, playing an over-the-top version of himself who becomes Ali Wong's self-absorbed celebrity boyfriend that spars with her would-be suitor played by Randall Park.
There's no denying that Reeves is once again back at the top of his game, and is seemingly better than he's ever been before. It's not surprising that fourth installments of the John Wick and Matrix franchises are coming our way in 2021, given how well-loved Reeves is and how critically and commercially successful both have been. It remains to be seen whether either Summit and Lionsgate (which own John Wick) or Warner Bros. (which owns The Matrix) will stand down and change the release date for either of the upcoming films, but having both movies debut on May 21 of that year just might be a perfect opportunity to celebrate all things Reeves. The internet's collective boyfriend will surely drive fans out in droves, so neither studio should suffer too much if a Reeves-versus-Reeves box office showdown does end up happening.  
For now, expect both John Wick: Chapter 4 and The Matrix 4 to arrive in theaters on May 21, 2021.