All The Best Stuff Coming To Netflix In January 2020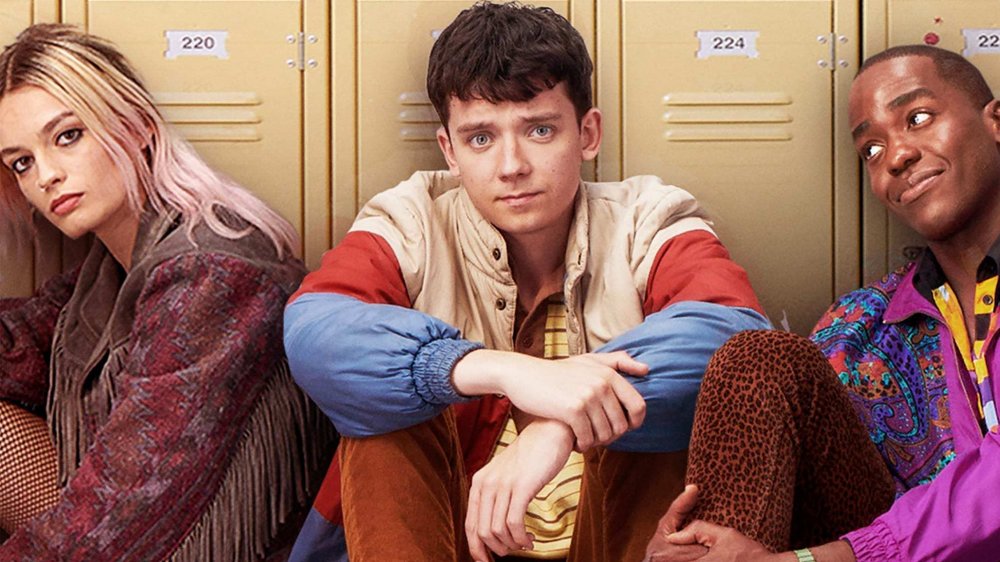 Netflix
"New year, new me." It's a phrase most everyone says as they approach the end of one year and the beginning of another. Turns out, it's also a phrase that the folks at Netflix were uttering as they perfected their line-up of movie and television offerings for January 2020. 
For the very first month of the new year — and the new decade — Netflix is adding a jolt of excitement with new content spanning a range of different genres. The streamer is loading onto its library action-heavy flicks like the Marvel Comics adaptation Ghost Rider, horrors like the original American remake of The Ring, dramas including American Beauty and Up in the Air, all sorts of comedies from the Will Smith classic Hitch to Harold & Kumar Go to White Castle, and new and returning TV shows – like the hotly anticipated second season of Sex Education, starring Asa Butterfield as a high school student running a sex education clinic while dealing with the inherent awkwardness of having an actual sex therapist as a mother. 
A ton of fresh content is heading to Netflix in January 2020, and here's the best of the best. 
Action movies you'll definitely want to watch on Netflix in January 2020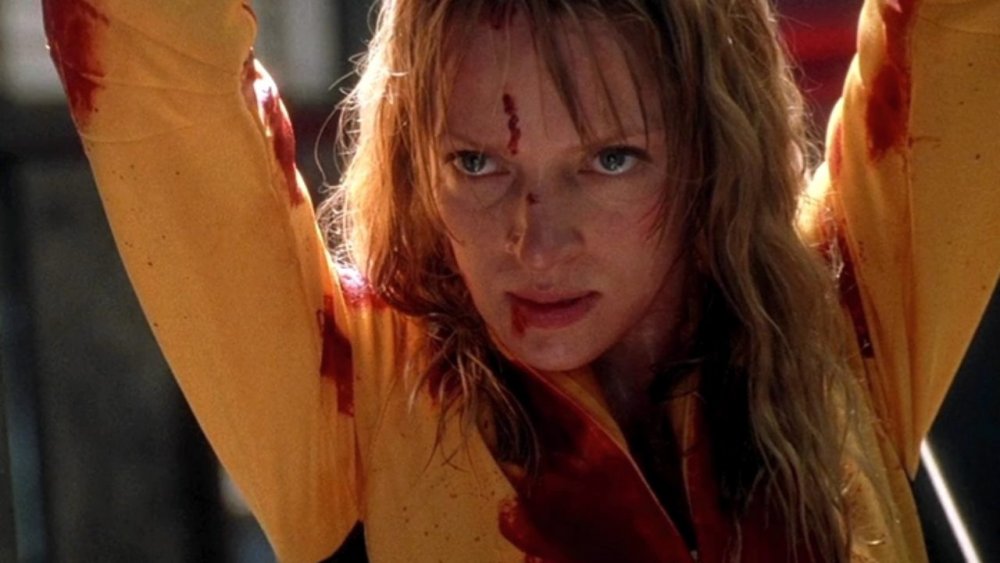 On Netflix in January 2020, subscribers can sink their teeth into four all-killer, no-filler action flicks: Ghost Rider, the Nicolas Cage-led superhero film based on the Marvel Comics character of the same name; both installments of Quentin Tarantino's Kill Bill duology, which follows Uma Thurman's Beatrix Kiddo as she tracks down her former lover (the titular Bill) and exacts her revenge on the men and women who betrayed her; and the 2017 action-thriller American Assassin, starring Dylan O'Brien as a man bent on avenging the death of his fiancée after she's murdered by terrorists. 
January 1
Ghost Rider
Kill Bill: Vol. 1
Kill Bill: Vol. 2
January 31
American Assassin

Netflix is adding awesome fantasy movies in January 2020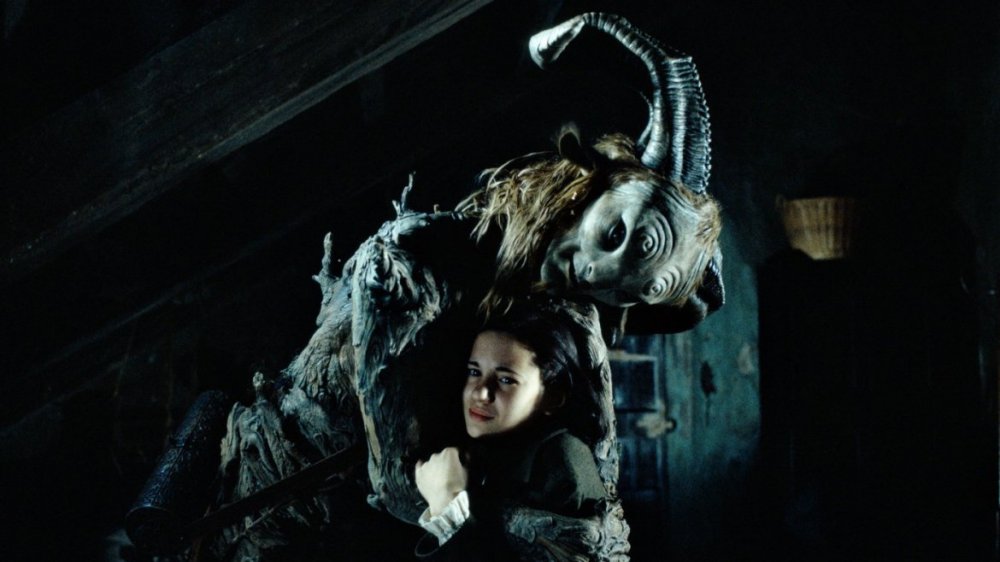 If fantasy is your favorite fare when it comes to films, Netflix, unsurprisingly, has the goods for you in January 2020. 
On the first of the month, dive into Guillermo del Toro's sprawling, Oscar-winning dark fantasy Pan's Labyrinth – about a young girl living in Francoist Spain who discovers a mythical world of which she is the ruler — and then follow it up with the second and third movies in Peter Jackson's Lord of the Rings trilogy. Those who like their fantasy best when it's animated can load up the acclaimed anime NiNoKuni on January 16. The film follows high-schoolers Yuu and Haru as they "travel between the real world and a parallel fantasy universe" to save the life of their friend Kotona.
January 1
Pan's Labyrinth
The Lord of the Rings: The Return of the King
The Lord of the Rings: The Two Towers
January 16
NiNoKuni
The best dramas to watch on Netflix in January 2020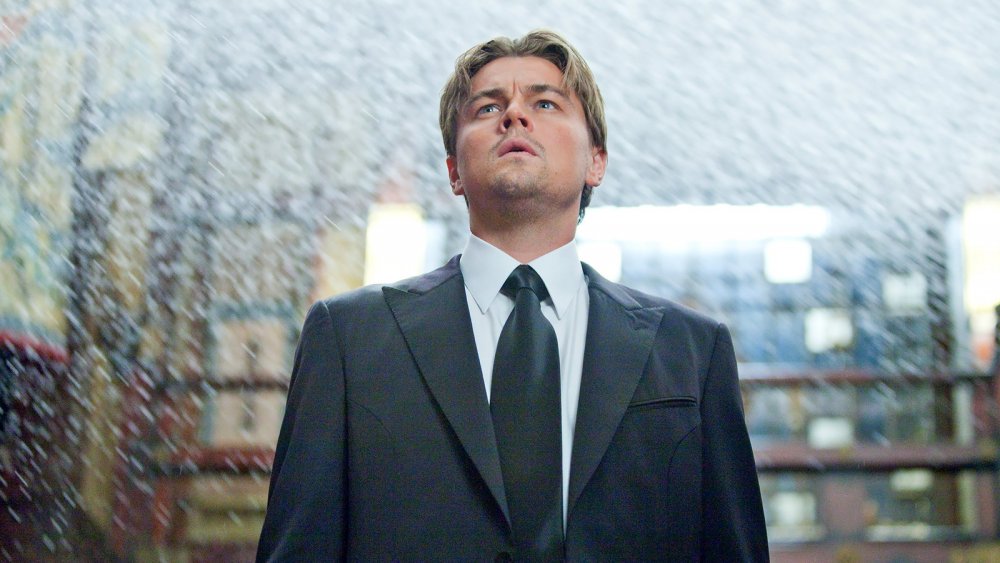 You may want to leave the drama of life behind in 2019, but you shouldn't go on a drama-free diet when it comes to cinema in 2020. Get your fix with the best dramas coming to Netflix in January 2020 — things like the Leonardo DiCaprio-led crime drama Catch Me If You Can, that other little Leonardo DiCaprio-starring drama known as Inception, Ghostbusters: Afterlife director Jason Reitman's Oscar-nominated film Up in the Air, the based-on-a-true-story pic The Bling Ring, and We Are Your Friends, the music drama directed by Max Joseph of Catfish fame.
January 1
American Beauty

Catch Me If You Can
Free Willy
Inception
True Grit

Up in the Air

January 18
The Bling Ring

January 27
We Are Your Friends

Laugh it up with the best comedy movies coming to Netflix in January 2020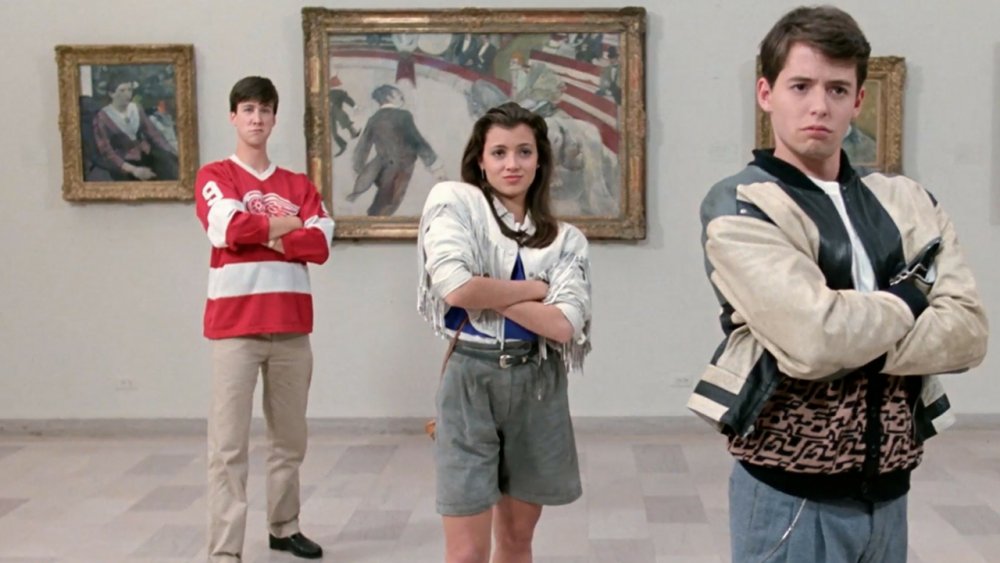 With a new year comes the desire for a whole new outlook on life – usually one that's cheerier, more optimistic, and less serious. What better way to manifest that energy than by sitting down with some super-sunny comedies coming to Netflix in January 2020?
The streamer is hauling no shortage of laugh-out-loud flicks to its library during the first month of 2020 – adding on the first day of January films like Ferris Bueller's Day Off (the iconic cut-school-and-have-many-misadventures film from the 1980s), both the original Willy Wonka movie from 1971 and its Charlie counterpart from 2005, the Will Smith-starrer Hitch, and the Jim Carrey romp Yes Man. Then, on January 15, Netflix will inspire some nostalgia when it brings the 2002 teen comedy Big Fat Liar to its catalogue.
January 1
A Cinderella Story
Charlie and the Chocolate Factory
Dinner for Schmucks
Ferris Bueller's Day Off
Harold & Kumar Go to White Castle
Hitch
Monster-in-Law

The Original Kings of Comedy

Strictly Ballroom
Shrek Forever After

Willy Wonka & the Chocolate Factory

Yes Man

January 15
Big Fat Liar
Horror and thriller movies coming to Netflix in January 2020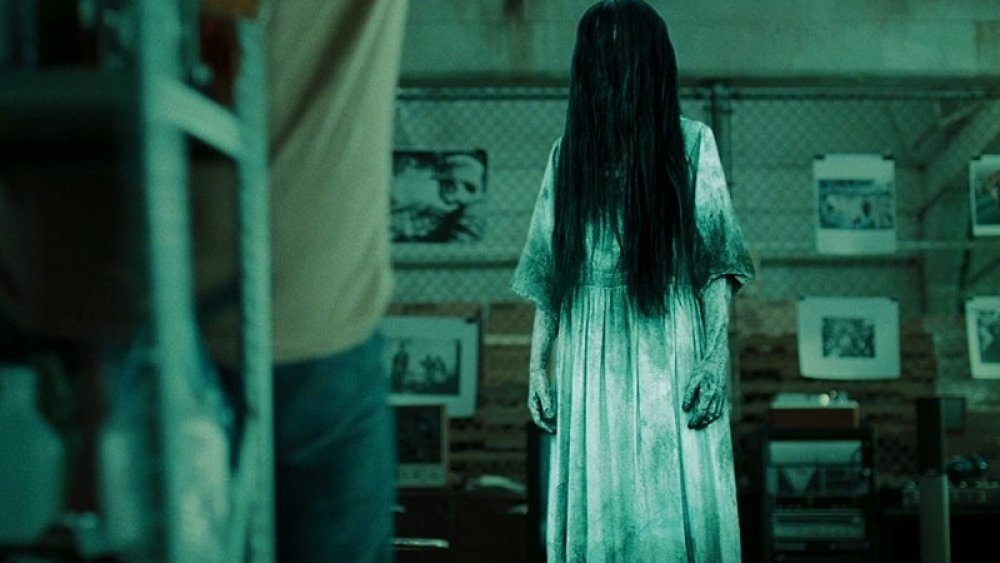 If one of your New Year's resolutions is to step out of your cinematic comfort zone and dip your toes into waters you've been too fearful to wade through before, Netflix is the go-to place to get it done. The streamer is adding a handful of amazing horror and thriller movies spooky enough to send a shiver down the spines of newcomers to the genre, but not so scary that they won't be able to sleep until February. 
On January 1, catch The Ring, the Gore Verbinski-directed supernatural thriller (a remake of the Japanese horror movie of the same name) about a cursed videotape said to kill anyone who watches it within seven days; The Talented Mr. Ripley, director Anthony Minghella's 1999 psychological horror starring Matt Damon as the titular con artist and serial killer; and What Lies Beneath, the Harrison Ford and Michelle Pfeiffer-led horror about a couple whose home is haunted. 
Later in the month, load up Tyler Perry's newest venture, A Fall from Grace, on January 17. The film is billed as a "mesmerizing thriller built from unthinkable secrets," centered around a woman named Grace (Crystal Fox) who marries the man she believes is perfect for her (Mehcad Brooks). Their relationship quickly grows volatile, and Grace ends up murdering her new husband, later sitting in jail and hoping that her public defender Jasmine Bryant (Bresha Webb) can help vindicate her. 
Close out your month of thrills and chills with Raising Cain, hitting Netflix's library on January 30. Written and directed by Brian De Palma, Raising Cain stars John Lithgow as Dr. Carter Nix, a brilliant child psychologist suffering from multiple personality disorder. When one of his alternate personalities, the criminal Cain, comes to the forefront following a shocking discovery, Carter grows increasingly violent. 
January 1
The Ring
The Talented Mr. Ripley
What Lies Beneath
January 17
Tyler Perry's A Fall from Grace
January 30
Raising Cain

The stand-up comedy special you won't want to miss on Netflix in January 2020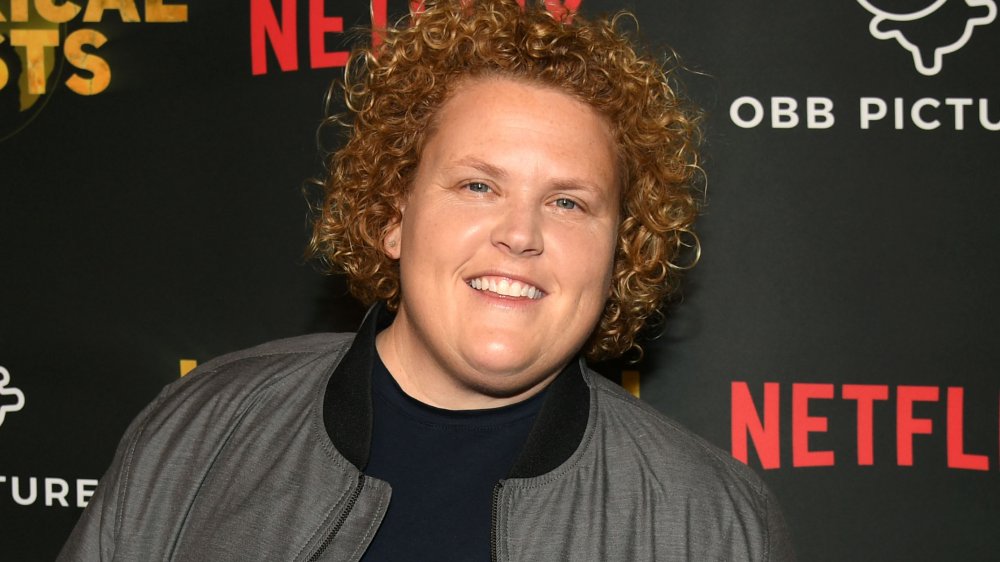 Kevin Winter/Getty Images
There's only one stand-up comedy special coming to Netflix in January 2020 (guess everyone else is still perfecting their routine, huh?), and it's one that you'll absolutely want to add to your watch list. Comedian Fortune Feimster — known for her work on The Mindy Project, Drunk History, The Happytime Murders, and more — will bring her first-ever Netflix comedy special to the streamer on January 21. Entitled Fortune Feimster: Sweet & Salty, the special sees Feimster reminiscing on her "childhood misadventures as a former Girl Scout, debutante, and (disqualified) swim meet champion," as well as revealing the "complicated relationship" her family has with a certain chicken wing restaurant chain and opening up about how a film helped her come to terms with her sexuality.
TV shows to watch on Netflix in January 2020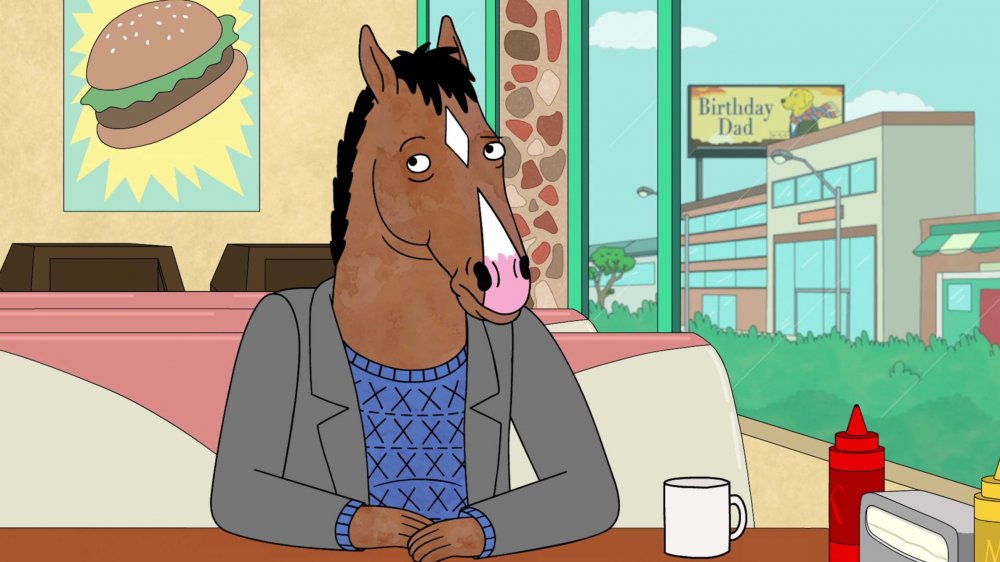 Netflix
It should come as no surprise that Netflix is kicking off 2020 in style with a slew of new television picks. A handful of original series are ending their runs in January 2020 — like Anne with an E and The Ranch — while others are just getting started, or are continuing their hot streak and snagging viewers' attention with their second and third seasons. 
TV shows coming to Netflix in January 2020 that subscribers should keep an eye out for include the sixth season of the comedy series Grace and Frankie (on January 15), the second season of the runaway hit Sex Education (on January 17), the upcoming Netflix original miniseries October Faction (on January 23), the third season of Chilling Adventures of Sabrina (on January 24), the Ottoman installment of Rise of Empires (also on January 24), another miniseries The Stranger (on January 30), and the second season of the documentary series I AM A KILLER (on January 31). Of course, we'd be remiss if we didn't mention perhaps the best TV offering on Netflix in January 2020: the sixth and final season of BoJack Horseman, arriving on the last day of the month.
January 3
Anne with an E: The Final Season

January 15
Grace and Frankie: Season 6
January 17
Sex Education: Season 2
January 23
October Faction
January 24
Chilling Adventures of Sabrina: Part 3
The Ranch: The Final Season
Rise of Empires: Ottoman

January 30
The Stranger

January 31
BoJack Horseman: Season 6 (Part B)
I AM A KILLER: Season 2