Wonder Woman 1984 Promo Art Reveals Gal Gadot's Helmet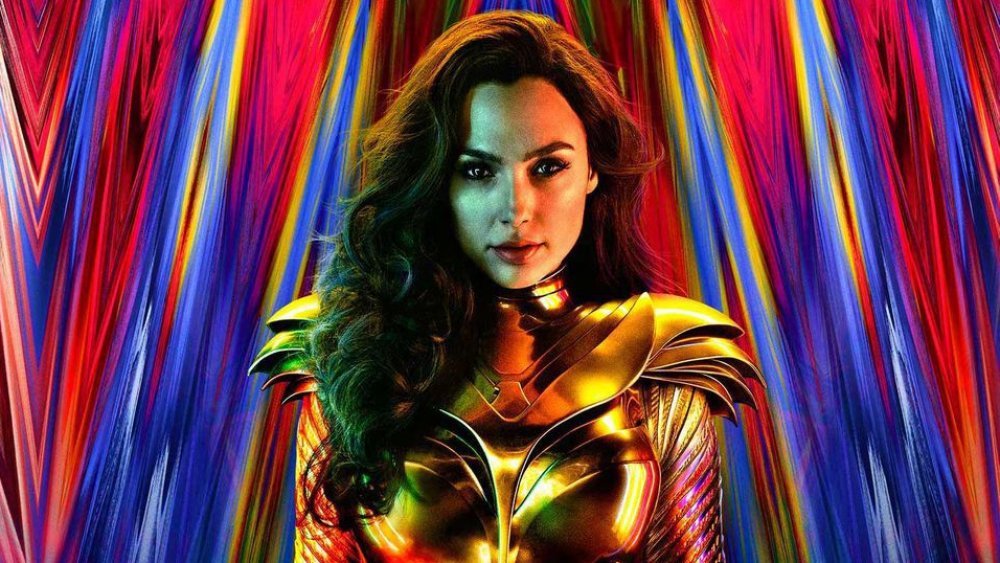 Warner Bros./DC Films
Diana of Themyscira will be suiting up for battle in Wonder Woman 1984.
The 2019 Comic-Con Experience, also known as CCXP, is currently underway in São Paulo, Brazil. One intrepid Redditor has posted an image of a shirt on sale at the event which reveals an interesting new accessory that Diana (Gal Gadot) will be sporting in the upcoming flick: a helmet with a distinctly eagle-inspired design.
The helmet, which will presumably accompany the slick and very colorful armor seen in the first poster for the flick, will be very familiar to longtime fans of DC Comics. Its design looks to be heavily inspired by a similar helmet worn by Diana during the 1996 Kingdom Come event, an Elseworlds story in which all of DC's old-school heroes were forced to do battle with a new, dangerous troupe of vigilantes who, shall we say, strongly disapproved of their forebears' methods and worldview. 
While we already know that Wonder Woman 1984 won't share any story elements with this series, it's obvious that the flick's director Patty Jenkins has spent many a late night doing her homework (that is, reading a ton of awesome comic books), and that she was struck by a bolt of inspiration upon beholding the extreme radness that was Diana's Kingdom Come armor. Check out the helmet's design:
Based on what we know of the plot of Wonder Woman 1984, it's tough to say who or what could necessitate Diana suiting up in such formidable attire — but we can certainly hazard a guess. Obviously, the flick will see the action move from the World War I era of the first film to the '80s, where Diana will have to deal with the threat posed by the nefarious businessman Maxwell Lord (Pedro Pascal, The Mandalorian), who in the comics has a thing for manipulating and controlling metahumans. Likely to be under his sway: Barbara Minerva, AKA Cheetah (Kristen Wiig), one of the more formidable foes Diana has ever faced in all of DC lore.
While depictions of the character vary, Cheetah is normally depicted as having crazily enhanced strength, reflexes, and senses, allowing her to be a physical threat even to a hero as powerful as Wonder Woman. She's strong enough to hold her own against Superman, fast enough to land blows on the Flash, and her claws are so sharp as to be able to pierce or slash even bulletproof skin.
A spiffy set of armor just might come in handy against such a foe, and a helmet such as the one pictured on that shirt just might help Diana to keep her head attached in combat with Cheetah. Ol' Wondy may be able to deflect bullets with those bracelets of hers, but countering the lightning fast hack-and-slash assault of Cheetah will be quite another matter.
Has any more Wonder Woman 1984 news come out of CCXP?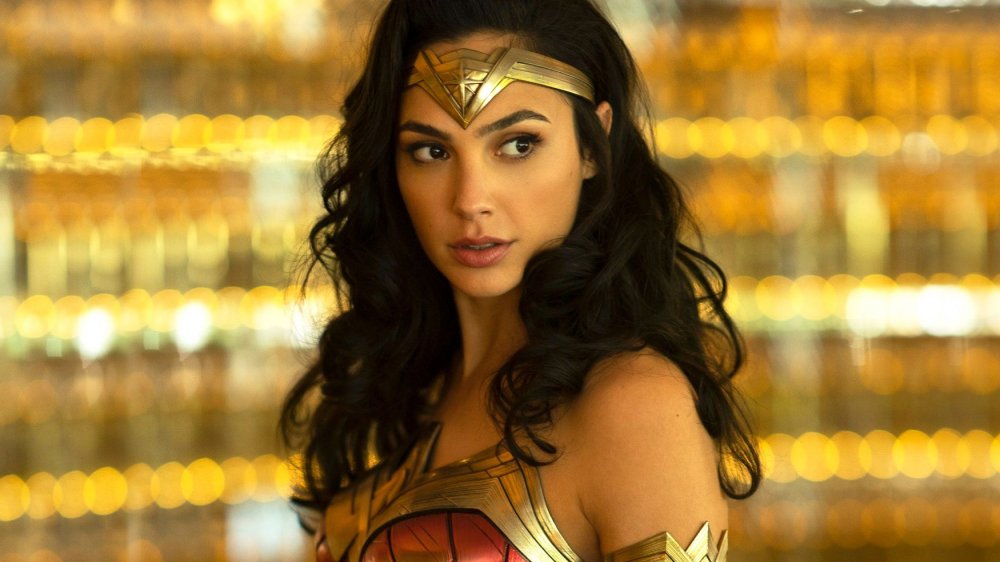 Warner Bros./DC Films
So far, the DC panel at CCXP hasn't produced a wealth of Wonder Woman 1984 news, having been primarily focused on Birds of Prey (And the Fantabulous Emancipation of One Harley Quinn), which is slated for release on February 7, 2020. We're still waiting for an official plot synopsis, if for no other reason than to dispel a rumor from last month which suggests that the plot will be a borderline-incoherent mess. (For the record, we're not convinced there's an ounce of merit to said rumor.)
We just might get a better idea of what Wonder Woman 1984 has in store for us very soon, however. The folks at website Fandom.com recently took to Twitter to share that they had received a sweet little care package from none other than Gadot herself, which included a Wonder Woman Funko Pop, a postcard from São Paulo, and a thoughtful note which read, "I wish I could be in the U.K. to share the brand new trailer for Wonder Woman 1984 with you in person... but please join Patty Jenkins and me in São Paulo, Brazil via @WonderWomanFilm on Twitter this Sunday to watch it live!"
That's right — after waiting for what seems like forever, we're finally going to get a trailer for the flick. It's expected that the spot will drop online shortly after making its CCXP debut, and hopefully, it'll be substantial enough to give us a better idea of what we can expect from the movie, plot-wise.
Until then, we're just going to have to hold onto our golden lassos and wait it out — and hopefully, Jenkins, Gadot, and crew will have more scintillating news for us on Sunday, the final day of CCXP 2019. Wonder Woman 1984 hits the big screen on June 5, 2020.