NYFCC Names The Irishman As Best Film Of 2019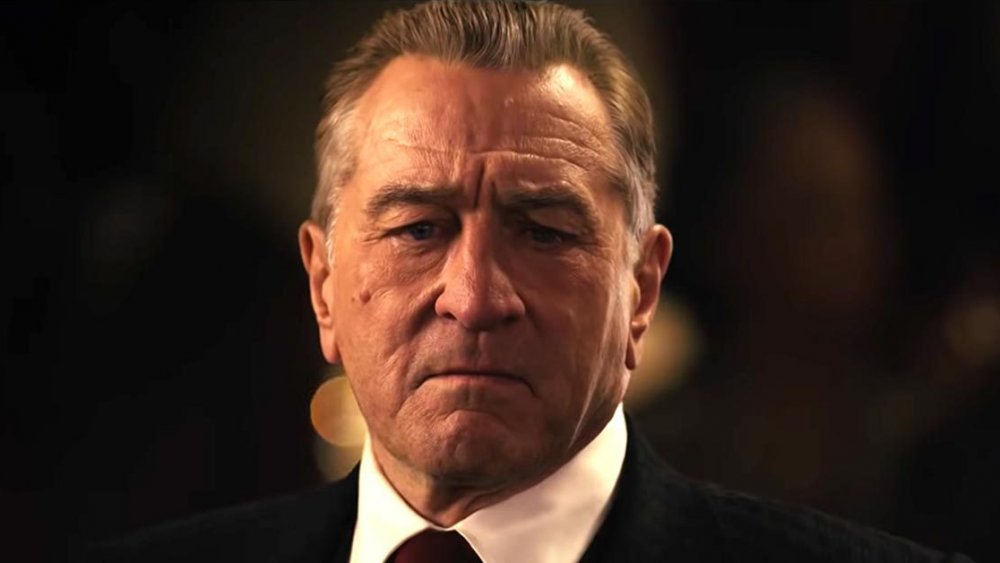 Netflix
America's greatest living director isn't done being great.
Martin Scorsese's Netflix original movie The Irishman was selected as the best film of the year by the New York Film Critics' Circle. It's the second year in a row that a Netflix picture has taken home the honor; Alfonso Cuarón's  Roma was last year's pick. (via Decider)
The Irishman stars Scorsese mainstay Robert De Niro as Frank Sheeran, a truck driver who becomes entangled in the dealings of Pennsylvania's Bufalino crime family. Sheeran eventually rises through its ranks to become the organization's top hit man; the real-life Sheeran has long been suspected of involvement in the murder of legendary Teamster Jimmy Hoffa, a crime which Scorsese's movie pins on him in no uncertain terms.The flick co-stars Harvey Keitel as mob boss Angelo Bruno, Joe Pesci as Russell Bufalino, and — in his first appearance in a Scorsese film, somehow — Al Pacino as Hoffa.
The NYFCC's honor is significant because the organization's picks are traditionally seen as a fairly reliable indicator of which way the winds will be blowing come Oscar time. For example, Roma — which also picked up the NYFCC prizes for its direction and cinematography —later took home those very statues at the Academy Awards, and those wins weren't the only ones that the Big Apple's critics predicted. Other picks from last year which went on to score Oscars included Spider-Man: Into the Spider-Verse (Best Animated Film), Regina King (Best Supporting Actress for If Beale Street Could Talk), and the Polish period drama Cold War (Best Foreign Language Film).
The Irishman was also singled out as the year's best film by the National Board of Review, and it's starting to look pretty likely that the awards are just going to keep rolling in. If the flick does happen to take home the Academy Award for Best Picture, it would be the first Netflix original film to do so; while the nominees have not yet been announced, it's virtually a shoo-in to receive a nod. If it does, its probable competition will be stiff. James Mangold's historical drama Ford v Ferrari, Marielle Heller's Fred Rogers biopic A Beautiful Day in the Neighborhood, and Todd Phillips' comic book-inspired psychological drama Joker are all likely to be in the Oscar mix.
What were the rest of the NYFCC's picks?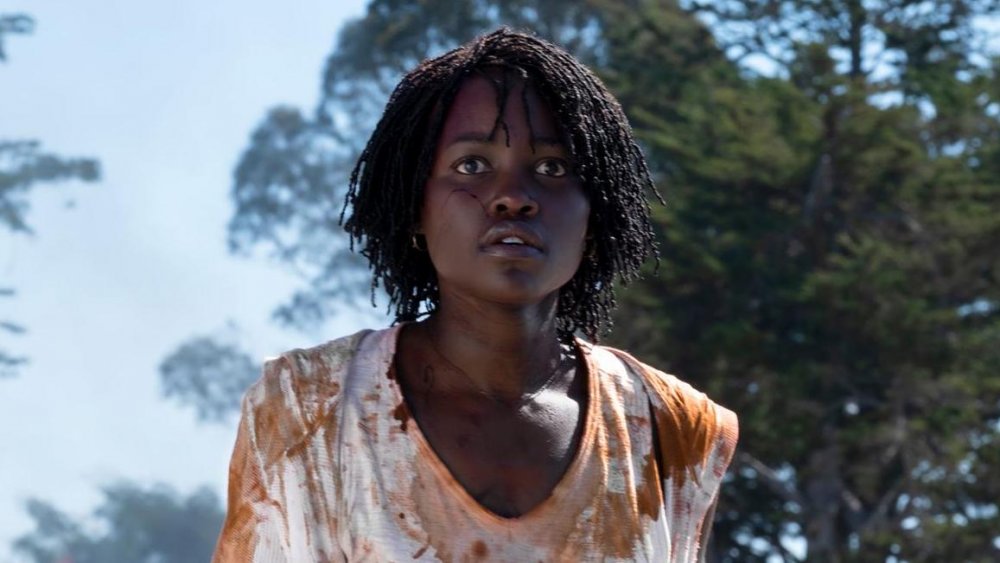 Universal
The rest of the NYFCC's list of winners contained more than a few surprises. Chief among them was The Irishman's other win: Joe Pesci, who had previously appeared in all of two live-action films this century, claimed the Best Supporting Actor prize. To be sure, Pesci's performance in the flick made it plain that his formidable chops had in no way diminished, but the fact that he scored such a prestigious prize for a film which he came out of virtual retirement to appear in is pretty remarkable.
The Best Director prize went to Josh and Benny Safdie for the crime dramedy Uncut Gems, a movie which — brace yourself — has generated some serious Oscar buzz around its star, Adam Sandler. (Yes, that Adam Sandler.) The unheralded picture won't even hit U.S. screens until December 13, but critics have had near-unanimous praise for its direction, Robert Altman-esque approach to dialogue, and yes, Sandler's performance. The Safdies are the filmmakers behind 2017's Good Time, the movie that proved beyond a shadow of a doubt that future Batman Robert Pattinson can, in fact, act his rear end off.
Antonio Banderas was named Best Actor for Pain and Glory, a Spanish drama that screened in competition for the Palme D'Or at this year's Cannes Film Festival. The flick has only received an extremely limited release stateside, but that hasn't kept a bevy of American critics from acknowledging it as one of the best films of the year.
The Best Actress prize went to Lupita Nyong'o for Jordan Peele's masterful horror film Us, and we must say that if this doesn't accurately forecast an Oscar win for Nyong'o, we will be shocked. Her performance in the movie was one of the best of the decade, and we find it to be all but inevitable that the ridiculously talented actress will pick up her second Oscar for it. (Her first, for Best Supporting Actress, came for 2013's 12 Years a Slave.)
Laura Dern picked up the prize for Best Supporting Actress for not one, but two films: Netflix's Marriage Story and the theatrical release Little Women. Such double-whammies are rare, but not unheard of, for the NYFCC; it's merited in this case, as Dern's work in both pictures is exemplary.
Best Screenplay went to Quentin Tarantino for Once Upon a Time in Hollywood, one of the master director's very best films, and a showcase for the incredible acting of (and amazing chemistry between) stars Leonardo DiCaprio and Brad Pitt. QT has never made a bad film, exactly, but Once Upon a Time could accurately be called a return to his blazingly brilliant early form; the flick has us hoping against hope that he won't make good on his promise to retire after his next movie, whatever that may be.
Selected as Best Foreign Language Film was Bong Joon-Ho's Parasite, the black comedy/thriller that has earned the acclaimed director some of the very best reviews of his storied career. A goodly number of critics have even pegged it as the year's best; if you're lucky, you may still be able to catch it in theaters as it finishes up its run in limited release. 
Rounding out the list of winners are the French historical drama Portrait of a Lady on Fire, which took home the prize for its cinematography; Honeyland, a Macedonian documentary dealing with the life of a beekeeper in a remote Macedonian village; and I Lost My Body, a surrealist French picture which won Best Animated Film.
It'll certainly be interesting to see how the NYFCC's picks fare come Oscar time, particularly in the case of The Irishman, which looks set to be smack dab in the middle of one of the most hotly contested Best Picture contests in recent memory. Of course, we'll be anxiously awaiting the official list of Academy Award nominees, which is expected be announced on January 22, and we'll keep you in the loop.