5 Movies And Shows That Make A Disney+ Subscription Totally Worth It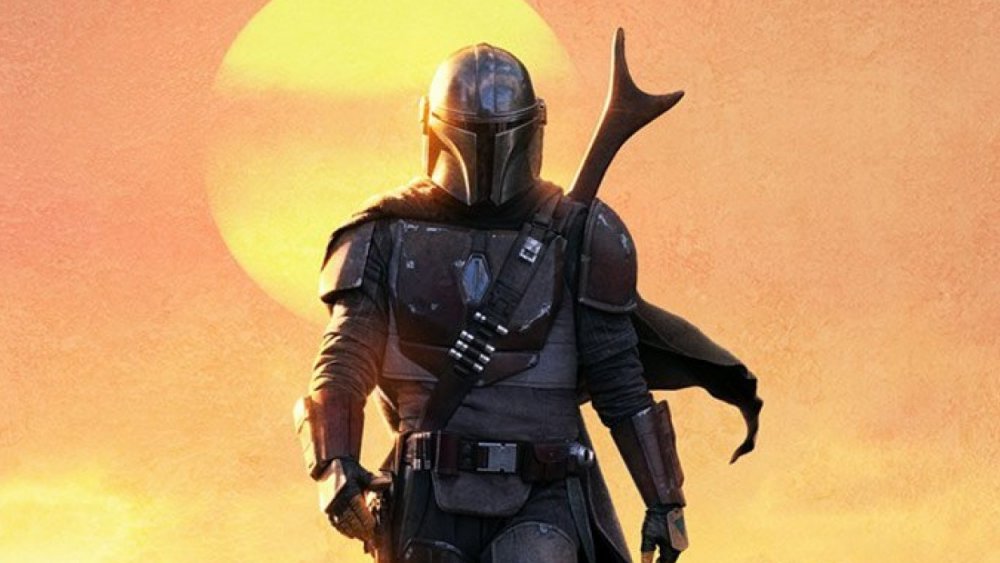 Lucasfilm / Disney
If you're not among the millions of pop culture fanatics who have already scored their subscriptions to Disney+, then you may be wondering if all the hubbub over the new streaming service has been earned. Sure, it's cheaper than your standard Netflix subscription, and its catalog includes some of the biggest hit features of the past, oh, 80 years or so; there's also a wealth of interesting TV series, both original and licensed, with more content soon to be added. But, with what seems like a zillion streaming services competing for your hard-earned dollars, is Disney+ really worth it?
It's a fair question to ask, and fortunately, we have the answer: yes, it absolutely is. Consider that the streamer gives you access to pretty much the entirety of the Disney vault from Snow White and the Seven Dwarves to Moana, nearly every film in the Star Wars franchise (with the rest soon to follow), the bulk of the films of the Marvel Cinematic Universe, and every Pixar movie and short ever made, and you've already got a pretty solid argument for making Disney+ a central part of your streaming portfolio.
On top of all that, though, Disney+ has an amazing selection of content that you simply can't get anywhere else, and that library will only grow as the streamer gathers steam. Want a slate of original series set in the MCU, starring your favorite actors from the movies? They're on the way. Exciting new serials set in the Star Wars universe? There's one waiting for you right now, with more on the horizon in the near future. Awesome documentaries, reality shows, and original films that no other streaming service will ever offer? Check, check, and check.
Seriously, if you really want to know what all the fuss is about — and, trust us, you do — there's no better way to find out than to hook yourself up with a subscription, and dig in. Click here to sign up for a 7-day free trial of Disney+, or get even more by bundling Disney+, Hulu, and ESPN+ for only $12.99/mo.
Offers are powered by our partners at blackfriday.com. If you click a link and buy a product or service from a merchant, we may be paid an affiliate commission.
The Mandalorian is Star Wars as prestige television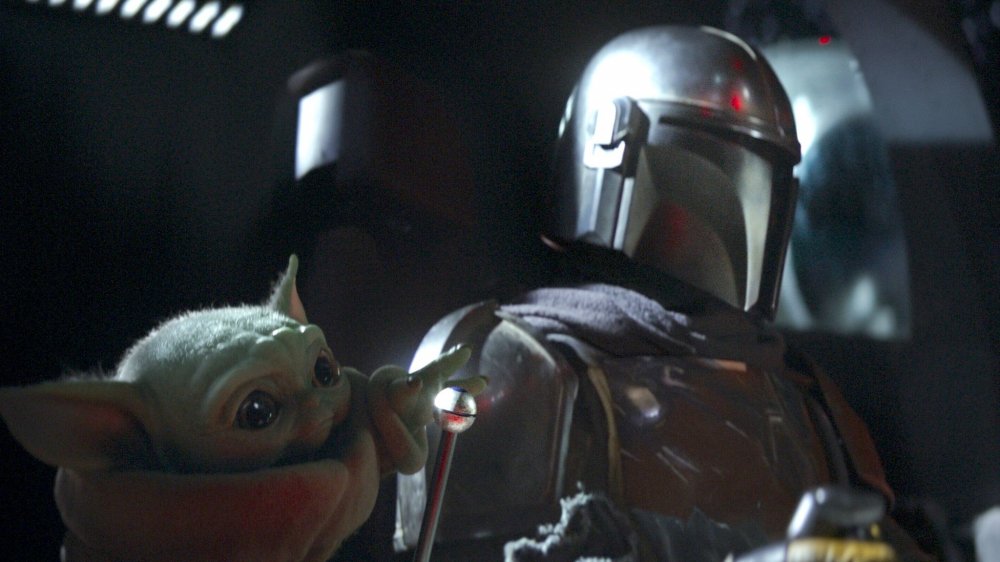 Lucasfilm / Disney
You've heard about it, you've read about it, you've seen the dozens of memes that have proliferated around the cuddly, adorable Baby Yoda — but if you haven't actually seen the Disney+ original series The Mandalorian, you are seriously missing out. Anchored by a fantastic lead performance from Pedro Pascal (Narcos), the series proves beyond a shadow of a doubt that the Star Wars franchise can produce thoughtful, action-packed, compelling television; the series is a must-watch for any fan, and the number of fans that are actually watching is nothing short of staggering.
In short order, The Mandalorian has risen to become the cream of the streaming crop in the U.S. According to analytical firm Parrot Analytics, the series recently claimed the crown as the most in-demand original streaming property in the country — soundly defeating Netflix's Stranger Things, which had enjoyed a whopping 21-week run at the top. (via Business Insider) It takes more than just potent buzz to accomplish such a feat, although The Mandalorian certainly has that going for it; it takes a perfect storm of the right property, the right time, the right creative team, and... well, Baby Yoda. Some things just can't be properly accounted for, and the most adorable character in sci-fi this side of Baby Groot is one of those things.
The second season of the biggest breakout hit of the year is already before the cameras, so we can probably look forward to those episodes beginning to drop as soon as late 2020. Until then, you simply owe it to yourself to get acquainted with "Mando" and his world, because this is one series that has earned every single one of the mountains of accolades it's received.
The World According to Jeff Goldblum is exactly what it sounds like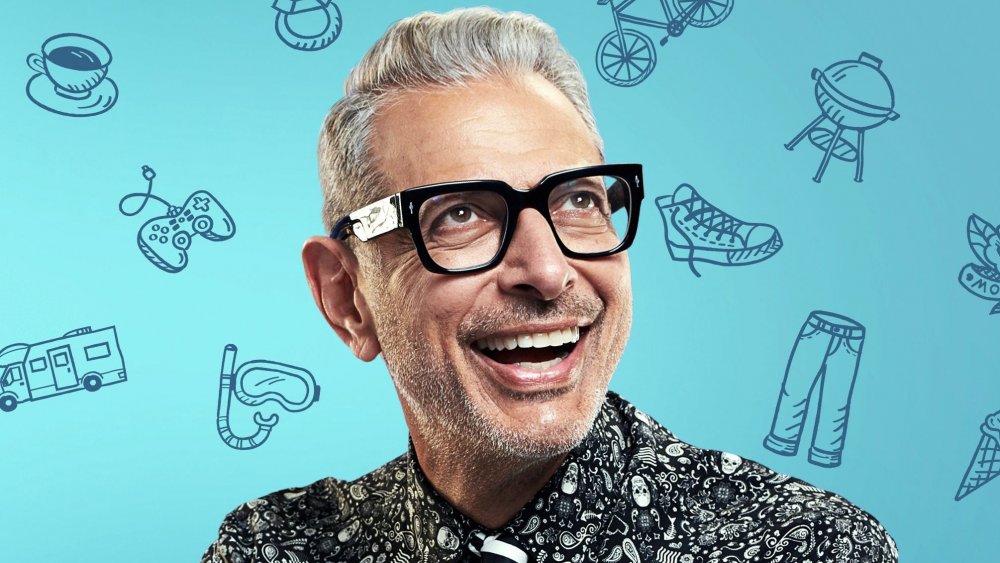 Disney
Question: Don't you just love Jeff Goldblum? Don't bother answering, because of course you do — everybody does. That's why the National Geographic-produced Disney+ series The World According to Jeff Goldblum, interesting as its premise is, just wouldn't have worked quite as well with any other host.
The series takes an in-depth look at things that we tend to take for granted: sneakers, ice cream, video games, and other such things that are so much a part of our daily lives that we often don't give them a heck of a lot of thought. Goldblum, however, does — and in his own inimitable fashion, he digs below the surface of the show's subjects to bring unique, very Goldblum-y takes on them, in the process revealing that the world can be a great deal more interesting than we give it credit for. Come for the Goldblum, stay for the quirky, educational fun.
Brain Games is as educational as it is addictive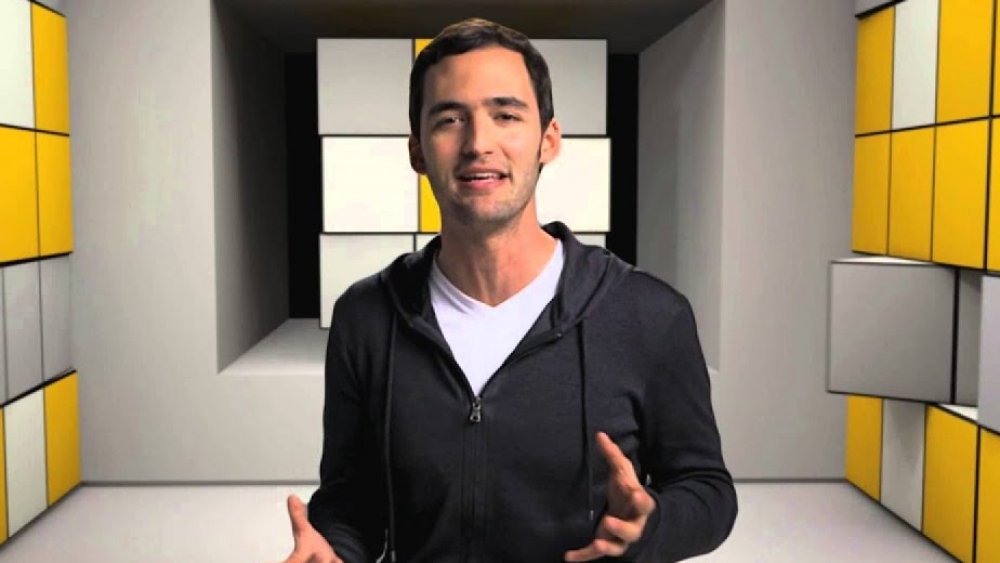 Disney/NatGeo
Speaking of educational fun, National Geographic's Brain Games is a series that you may find yourself unable to stop binging. Throughout its seven seasons, the series takes deep dives into the inner workings of our brains, explaining in fascinating detail such things as how we perceive time, how memory works, how we process language, how imagination plays a role in everyday life, and much more.
As its title implies, though, Brain Games is no simple documentary series; each episode engages viewers with interactive games specifically designed to illustrate various points having to do with the topic at hand, and these games are generally as fun as they are revealing. With over 50 episodes available to stream, Brain Games is perhaps the most binge-worthy series on Disney+ — hours upon hours of entertainment which may even help retrain the old gourd to be more efficient, and which will definitely help you to be more mindful of your perception of the world around you.
Lady and the Tramp's stellar cast makes it another live-action winner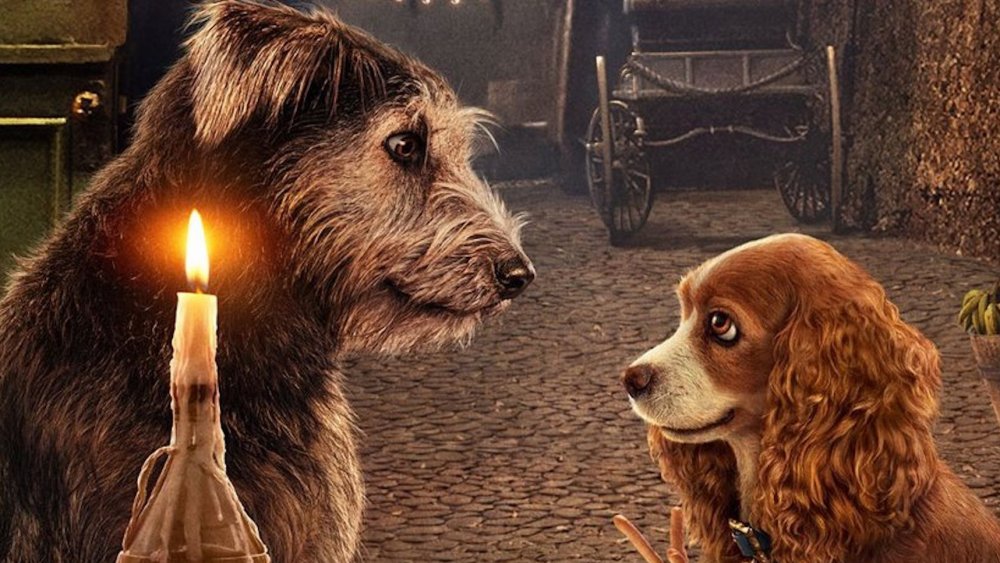 Disney
Disney+ will be fielding plenty of original movies in the coming years, but only a couple are currently available on the streamer; fortunately, these initial offerings are well worth watching. First up: Lady and the Tramp, which continues the Mouse House's recent trend of remaking its animated classics in live-action. Considering that the 2019 versions of Aladdin and The Lion King both grossed over a billion dollars at the worldwide box office, the exclusive availability of this flick on Disney+ seems like a pretty special treat.
Of course, it's a perfectly charming retelling of the classic tale, sumptuously shot and featuring lovingly rendered pooches — but the real draw here is the movie's voice cast, which is nothing short of phenomenal. The red-hot Tessa Thompson (Thor: Ragnarok) stars opposite Justin Theroux (Bumblebee); the supporting cast features the likes of Benedict Wong (Doctor Strange), Ashley Jensen (How to Train Your Dragon: The Hidden World), singer/songwriter Janelle Monáe, and the incomparable Sam Elliott. Lady and the Tramp is an absolute gift for Disney fans, and it'll be interesting to see if any more of those live-action remakes are released exclusively to Disney+ in the future.
Noelle is a comedic treat for the holidays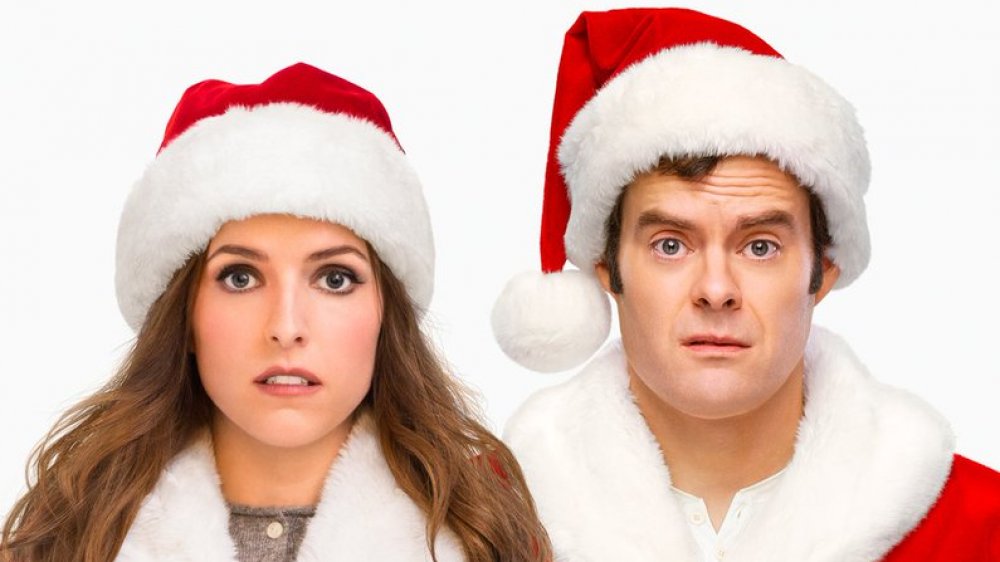 Disney
Finally, as the holiday season approaches, you'll want to check out Noelle, a Disney+ original family comedy feature which also sports the kind of pedigree normally reserved for theatrical releases. The flick was written and directed by Marc Lawrence, an industry veteran who cut his teeth as a writer and producer on the beloved '80s sitcom Family Ties before moving on to writing and/or directing hit features such as Miss Congeniality and Two Weeks Notice. It stars the always-awesome Anna Kendrick as Noelle Kringle, the daughter of you-know-who; when dear old dad passes away before her brother Nick (Bill Hader) can complete his Santa training, Noelle must track down her panicked, AWOL sibling in an effort to save the holiday.
Kendrick and Hader display amazing comedic chemistry in the film, which seems destined to become an irreverent holiday mainstay in the vein of Elf. The movie also serves to further illustrate the streamer's commitment to quality in its original fare; with all of the above content available on launch day, we can hardly wait to see what kind of goodies Disney+ will offer up in the years to come.
Click here to sign up for a 7-day free trial of Disney+, or get even more by bundling Disney+, Hulu, and ESPN+ for only $12.99/mo.