What Mark Boone Junior Has Been Doing Since Playing Bobby On Sons Of Anarchy
FX
Of all the hard-nosed and decidedly hard-headed SAMCRO brothers that came and went throughout the seven seasons of FX's hit biker drama Sons of Anarchy, few were as even-tempered and downright likable as Mark Boone Junior's Robert "Bobby Elvis" Munson. So much so that — even if the moment itself hardly ranks among the show's most brutally violent — Bobby's death at the hands of Oakland kingpin August Marks (Billy Brown) reigns as one of Sons of Anarchy's more emotionally bruising moments years after the fact. 
There's little question that Bobby Elvis was one of the characters that Sons of Anarchy creator Kurt Sutter and his writing team had a particular affinity for, and it's just as clear that the thoughtful, pot-smoking Elvis impersonator earned the title of fan favorite in large part because of the actor who portrayed him. There's probably not another actor alive who could've brought Bobby to such vivid life onscreen than  Boone — if only because there are so few performers quite as capable of portraying both the character's wit, seemingly unflinching calm, and his "violence when necessary" tough-guy tendencies. 
Those traits are certainly what led Sons of Anarchy President Jax Teller (convincingly portrayed by Charlie Hunnam) to name Bobby as SAMCRO's Vice President when Teller ascended to the throne. They're also what led Bobby to tender his resignation when Teller's unchecked hubris led his Sons of Anarchy chapter into some dicey deals — deals that eventually also led to Bobby Elvis' demise.
Like so many traumatic Sons of Anarchy deaths, that demise came in the series' final season. While Bobby was never quite a central figure on the show itself, Boone's work in the role frequently elevated Bobby to legit scene-stealer worthy of that fan favorite status. As such, Boone's grizzled features and piercing gaze were more than missed in the series' bloody final few episodes.
If you want to know what Boone has been up to since "Bobby Elvis" rode off to that great Elvis convention in the sky, it'll come as no surprise that the talented character actor has kept himself more than busy in front of the camera since leaving Sons of Anarchy.
It'll come as even less surprise that most of the actor's post-SOA gigs have also been of the supporting variety — if only because he's built his entire career around such roles. As such, Boone's first post-Sons appearance came as a preacher in the 2016 Sundance Film Festival favorite Birth of a Nation, which depicted the bloody slave rebellion led by Nat Turner in 1831. Since then, Boone has lent his distinctive look to such TV series as Elementary, The Last Man on Earth, and Amazon's short-lived pseudo-spy drama Patriot. 
Boone will next appear on the small screen, where he'll reprise his role from the 2017 film American Satan in a rock and roll drama series Paradise City. In fact, he'll do so opposite his old Sons of Anarchy brother Ryan Hurst (who played another fan fave in Opie), though we cannot confirm whether or not the men will once again ride side by side for the series.
Mark Boone Junior's best roles before he played Bobby on Sons of Anarchy?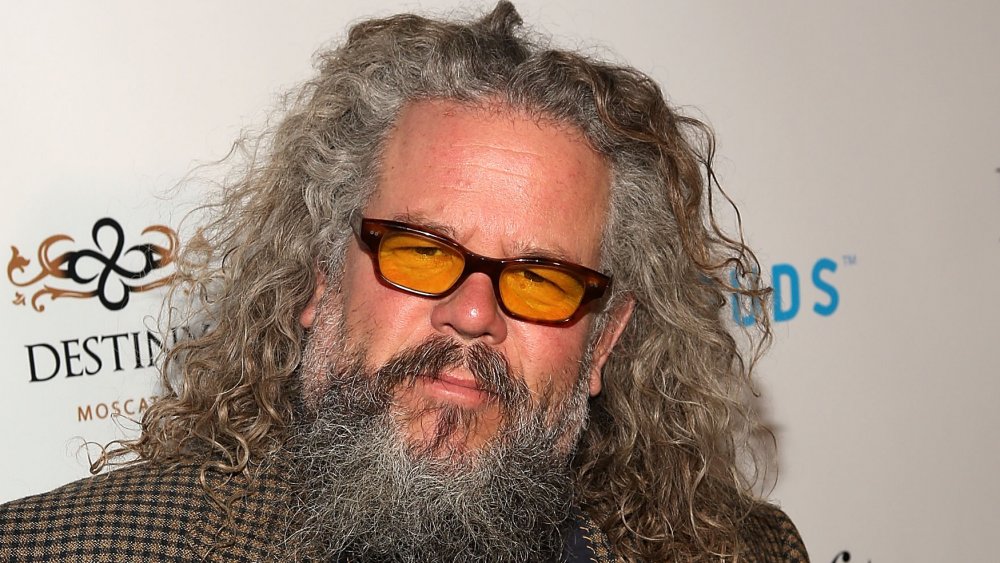 Jesse Grant/Getty Images
While Boone has been keeping himself busy since Sons of Anarchy ended its run on FX, that's hardly news to those who've been following the actor's career over the years — one that's seen him work with cinematic greats like Sam Raimi, David Fincher, Terrence Malick, and Christopher Nolan.
Sons of Anarchy proved a bit of a breakout for the performer, but Boone has been a presence on big screens and small for a couple of decades now, with the actor making his big screen debut way back in 1983 via a supporting turn in sci-fi dramedy Born in Flames. To date, Boone has a whopping 153 screen appearances to his name (including upcoming releases), many of which actually predated his Sons of Anarchy breakout. Here's a few of Boone's more memorable pre-SOA performances. 
The Quick and the Dead (1995)
One could probably take a single look at Boone and understand why he's been a bit type-cast over the course of his career. We've called the actor's look "distinctive," but the truth is that he's got one of the most singular looks in all of Hollywood. As such, rather than fight that type-casting, Boone has had the sense to lean directly into it. Few directors have exploited this as well as Sam Raimi, who cast Boone as a decidedly despicable escaped con opposite Sharon Stone, Gene Hackman, and Leonardo DiCaprio in his slapstick-y spaghetti western The Quick and the Dead. If you've seen that film, you know full well what a colorful cast of characters it has, and what it means that Boone's down and dirty turn as Scars continues to stand out after so many years. 
Trees Lounge (1996)
While Boone has featured in his share of big-budget fare over the years, he's excelled at delivering memorable supporting turns in smaller-scale indies. His work on the indie scene is no doubt how he ended up on Steve Buscemi's radar, and almost certainly what led Buscemi to cast the actor in a key role in his 1996 directorial debut Trees Lounge. The film follows Buscemi's Tommy, a boozer of the first order, who's wasting his life in a drunken haze within the walls of the titular lounge. It's there that he meets Boone's Mike, and the pair's lives intertwine at several key moments throughout the film. Featuring a commanding performance from Buscemi, and brilliant supporting work from Chloë Sevigny, Samuel L. Jackson, and Carol Kane, Trees Lounge is one of the more tragically unheralded indie gems from the '90s, and it's well worth a look.  
The Game (1997)
David Fincher has made a bit of name for himself for being an obsessive perfectionist who asks a lot from his actors. As such, it's become a bit of a badge of honor to have worked with the legendary director — even more so for those who've worked with him more than once. Count Boone among the latter group; the actor first worked with Fincher on 1997's Se7en, where he appeared as a character named "Greasy F.B.I. Agent." Fincher must've seen something he liked in Boone's work, because he asked him back for a slightly bigger role in his next film, the perpetually underrated gem The Game. Though his character still doesn't have a proper name (he's labeled "Shady Private Investigator" here), he did actually score a couple of lines this go-round, and Boone manages to make an impression in a role that's little more than a cameo.
Memento (2000)
Speaking of Boone making a big impression in a small role, his work as the dodgy motel clerk Burt in Christopher Nolan's Memento is such a performance for the ages. Boone apparently won the role because casting agent Jennifer Todd liked his look and his attitude, and Nolan makes ample use of both throughout the bonkers, backwards narrative of his groundbreaking film. We'd be willing to bet that Memento was the first time many viewers really took notice of Boone's acting chops; we're also betting Boone Junior is just fine with that, as his work in the movie remains one of the more impressive supporting turns in any Nolan film — and that includes his equally notable appearance as Detective Flass in Nolan's Batman Begins.
We could keep listing movies all day; after all, we haven't even mentioned Boone's work in David Slade's hyper-violent vampire flick 30 Days of Night, or his memorable work as Detective Whitworth in 2 Fast 2 Furious. We think you get the idea, though — which is that Boone is the sort of actor who's all but guaranteed to make any movie he's in worth watching.